2010 Topps
Description
The first series of 2010 Topps Baseball was released to Target stores, nation-wide, the Week of January 18, 2010, and went live to The Hobby on Wednesday, January 27, 2010. Series One includes a 330-card base set and included either one autograph or relic card in every 36-pack hobby box and one autograph, one relic, and one manufactured patch card per 10-pack HTA jumbo box.
The second series of 2010 Topps Baseball arrived in Hobby shops the week of May 24, 2010. The base set included the next 330 cards (#331-660), with another 20 more photo variation cards — all of which are limited (but not serial-numbered) to just 3000 copies per card.
As with past standard Topps sets, there are Silk, Platinum, Black and Gold parallels. New inserts for 2010 include The Cards Your Mother Threw Out, The History of the Game, Tales of the Game, Hall of Fame buybacks, Legendary Lineage, When They Were Young, Topps 2020, Topps Vintage Legends Collection, History of the World Series.
The Peak Performance set consists of inserts, autographs, autographed Relics, Jumbo relics and standard Relics, while the product also includes a pair of continuity inserts — MLB Exclusive Patch Cards and Turkey Red. Also returning are Sketch Cards, ToppsTown, Cut Signatures and World Champions autographs and Relics, and the Red Hot Rookie redemption program.
New relics include In the Name, and a 1961 and 1962 Mickey Mantle reprint with a piece of The Mick's bat.
Also noteworthy is a newly designed "Rookie Card" icon, which incorporates the MLB logo, as well as a prominently displayed logo noting Topps' status as an exclusive licensee.
Short print variations of retired players are back again in 2010; however, unlike in 2009 the 2010 SPs were not announced before release.
Like 2009 Topps, 2010 Topps is also available in "throwback" and "all-black" editions which can be found in Blasters sold exclusively at Target and Wal-Mart stores, respectively. The throwbacks have a retro looking Topps logo (with a longer curved T) and a darker card stock, while the all-blacks have the background photo removed. Unlike last year, the existence of these cards are marked on the outside of the Blaster box.
Late addition of Stephen Strasburg
On June 7, 2010, the day before what would be his Major League debut, Topps announced on their corporate blog that, "(Stephen) Strasburg rookie cards will appear in the remainder of Topps 2010 baseball products." Topps then announced that they would make available what it billed Stephen Strasburg's first "rookie card," on the Million Card Giveaway website the following day.
Topps later announced that a true Strasburg rookie card (different than the one on the Million Card Giveaway site) would be included in all Topps factory sets, and in 2010 Topps Update.
Distribution
The first batch of loose packs and Blasters arrived at retail outlets the week of January 18th, 2010. Retail looseys contained 12 cards and cost $2. Blasters had ten packs of eight cards, and were priced at $19.99.
Hobby packs/boxes were released the last week of January. Hobby boxes contain 36 packs per box, 10 cards per pack costing $50-$60, $2-$3 per pack.
HTA Jumbo packs/boxes were released February 3rd, 2010, They contain 10 pack per box, 50 cards per pack costing $95-$100 per box, $10 per pack.
Both Retail cereal boxes and rack packs appeared the first week of February. The cereal boxes cost $9.99 and contain 46 base cards, 9 inserts and one chrome refractor card. The rack packs cost $4.99 and contain 30 base cards and 6 inserts.
Reviews
Insertion Ratios
Series One
Cards
Total Cards
Numbered To
Hobby Odds
Retail Odds
HTA Odds
Retail Rack
Cereal Box
Base
330
-
10:1
12:1
50:1
36:1
55:1
Stealth Short Printed Variations & Gimmicks
33
-
?
?
1:30
?
?
Gold
330
2010
1:6
1:14
1:1
1:6
1:3
Black
330
59
1:96
N/A
1:19
N/A
?
Platinum
330
one-of-one
1:12900
1:27000
1:2137
1:9200
1:5500
Silk Collection
100
50
1:373
N/A
1:75
N/A
?
Printing Plates
330
four-for-each
1:1417
N/A
1:282
N/A
?
Ticket to ToppsTown
30
-
1:1
1:1
1:1
?
1:1
Million Card Giveaway
10
-
1:6
1:6
1:1
1:6
1:1
First Class Ticket to ToppsTown
30
-
?
?
?
?
?
The Cards Your Mother Threw Out
58
-
1:3
1:3
1:1
?
1:1
Cards Your Mother Threw Out Original Backs
58
?
1:36
1:24
1:10
1:18
1:3
Turkey Red
50
-
1:4
1:4
1:1
?
1:1
Peak Performance
50
-
1:4
1:4
?
?
1:1
Target Exclusive 1951 Red Backs
15
-
N/A
1:4
N/A
N/A
N/A
Wal-Mart Exclusive 1951 Blue Backs
15
-
N/A
1:4
N/A
N/A
N/A
Legendary Lineage
30
-
1:4
1:4
1:1
?
?
History of the Game
25
-
1:6
1:6
1:1
1:2
?
Tales of the Game
30
-
1:6
1:6
1:1
1:2
?
When They Were Young
18
-
1:6
1:8
1:2
1:3
1:2
Legends Platinum Chrome Refractor
20
-
N/A
N/A
N/A
N/A
1:1
Peak Performance Relic Group A
16
?
1:1555
?
?
?
?
Peak Performance Relic Group B
59
?
1:71
1:145
1:16
1:55
?
Peak Performance Relic Group C
13
?
1:153
1:317
1:34
1:120
?
Peak Performance Auto Group A
16
?
1:19,500
1:40,000
?
?
?
Peak Performance Auto Group B
17
?
1:1125
1:2381
1:37
1:750
?
Peak Performance Auto Group C
12
?
1:600
1:1226
1:19
1:425
?
Peak Performance Auto Group D
2
?
1:1850
1:3980
?
?
?
Peak Performance Jumbo Relic
20
20
N/A
1:930
N/A
?
Peak Performance Auto Relic
10
50
1:3740
N/A
1:745
N/A
?
World Champion Relic
?
100
1:3750
1:3150
1:750
1:1050
?
World Champion Auto Relic
?
50
1:7500
N/A
1:1485
?
?
World Champion Auto
?
50
1:22600
1:18500
1:4525
1:6500
?
Legendary Lineage Relic
15
50
1:7540
1:6,300
1:1485
1:2100
?
MLB Exclusive Patch Cards
10
50
1:11300
1:9500
1:2200
1:3150
?
Hall of Fame Buybacks
500
?
1:10000
1:11000
1:1850
1:3000
?
1961 Mickey Mantle Reprint Relic
1
61
1:88000
1:80000
1:19230
1:25500
?
Baseball Legends Cut Signature
10
1
1:339000
1:346000
1:77000
1:104000
?
Sketch Card
?
one-of-one
1:18840
N/A
1:3685
N/A
?
In the Name Relic
66
one-for each letter of the player's last name
1:4300
N/A
1:859
N/A
?
Manufactured Hat Logo Patch
186
99
1:432
N/A
1:10
N/A
?
Series Two
| Cards | Total Cards | Numbered To | Hobby Odds | Hobby Jumbo | Retail Odds |
| --- | --- | --- | --- | --- | --- |
| Base | 330 | - | 9:1 | 40:1 | ? |
| Topps Attax | 25 | - | 1:1 | 1:1 | ? |
| Cards Your Mother Threw Out | 58 | - | 1:3 | 1:1 | 1:3 |
| Peak Performance | 50 | - | 1:4 | 1:1 | 1:4 |
| Legendary Lineage | 30 | - | 1:4 | 1:1 | ? |
| Turkey Red | 50 | - | 1:4 | 1:1 | 1:4 |
| Vintage Legends Collection | 25 | - | 1:4 | 1:1 | ? |
| Million Card Giveaway Code | 10 | - | 1:6 | 1:1 | ? |
| Gold | 330 | 2010 | 1:6 | 1:1 | ? |
| History of the World Series | 25 | - | 1:6 | 1:1 | 1:6 |
| Topps 2020 | 20 | - | 1:6 | 1:1 | ? |
| Create Your Own Sketch Card | 1 | - | 1:24 | ? | ? |
| Cards Your Mother Threw Out Original Backs | 58 | - | 1:36 | ? | 1:116 |
| Black | 330 | 59 | ? | ? | N/A |
| Base Card Variations | 20 | 3,000 | ? | ? | ? |
| Cap Logos | 160 | 99 | 1:432 | 1:60 | N/A |
| Printing Plates | 330 | 4 | ? | ? | N/A |
| Silk Collection | 100 | 50 | ? | ? | N/A |
| Platinum | 330 | 1 | ? | ? | ? |
| Peak Performance Blue Relic | 80 | 99 | ? | ? | ? |
| Peak Performance Dual Relic Cards | 15 | 50 | ? | ? | ? |
| Peak Performance Auto | ? | ? | ? | ? | ? |
| Peak Performance Auto Relic | 10 | 50 | ? | ? | N/A |
| Peak Performance Jumbo Relic | 20 | 20 | ? | ? | N/A |
| MLB Exclusive Patch Card | 5 | 50 | ? | ? | ? |
| Sketch | ? | 1 | ? | ? | N/A |
| Hall of Fame Buybacks | 500 | - | ? | ? | 1:180,000 |
| Legendary Lineage Relic | 15 | 50 | ? | ? | ? |
| 1962 Mickey Mantle Reprint Relic | 1 | 62 | ? | ? | ? |
| Baseball Legends Cut Signature | 15 | 1 | ? | ? | ? |
| Red Hot Rookie Redemption | 10 | - | ? | ? | ? |
Checklist
Base Set
Series One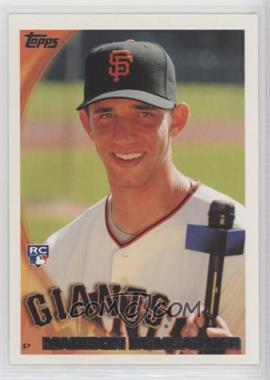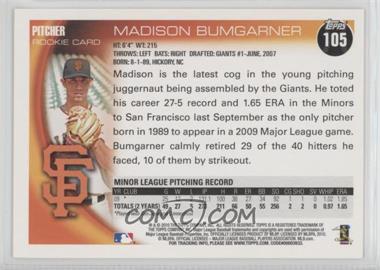 1 Prince Fielder
2 Buster Posey RC
3 Derrek Lee
4 Hanley Ramirez / Pablo Sandoval / Albert Pujols LL
5 Texas Rangers TC
6 Chicago White Sox FH
7 Mickey Mantle
8 Joe Mauer / Ichiro / Derek Jeter LL
9 Tim Lincecum NL CY
10 Clayton Kershaw
11 Orlando Cabrera
12 Doug Davis
13 Melvin Mora
14 Ted Lilly
15 Bobby Abreu
16 Johnny Cueto
17 Dexter Fowler
18 Tim Stauffer
19 Felipe Lopez
20 Tommy Hanson
21 Cristian Guzman
22 Anthony Swarzak
23 Shane Victorino
24 John Maine
25 Adam Jones
26 Zach Duke
27 Lance Berkman / Mike Hampton CC
28 Jonathan Sanchez
29 Aubrey Huff
30 Victor Martinez
31 Jason Grilli
32 Cincinnati Reds TC
33 Adam Moore RC
34 Michael Dunn RC
35 Rick Porcello
36 Tobi Stoner RC
37 Garret Anderson
38 Houston Astros TC
39 Jeff Baker
40 Josh Johnson
41 Los Angeles Dodgers FH
42 Prince Fielder / Ryan Howard / Albert Pujols LL
43 Marco Scutaro
44 Howie Kendrick
45 David Hernandez
46 Chad Tracy
47 Brad Penny
48 Joey Votto
49 Jorge De La Rosa
50 Zack Greinke
51 Eric Young, Jr. (RC)
52 Billy Butler
53 Craig Counsell
54 John Lackey
55 Manny Ramirez
56 Andy Pettitte
57 CC Sabathia
58 Kyle Blanks
59 Kevin Gregg
60 David Wright
61 Skip Schumaker
62 Kevin Millwood
63 Josh Bard
64 Drew Stubbs RC
65 Nick Swisher
66 Kyle Phillips RC
67 Matt LaPorta
68 Brandon Inge UER (pitcher on the front)
69 Kansas City Royals TC
70 Cole Hamels
71 Mike Hampton
72 Milwaukee Brewers FH
73 Adam Wainwright / Chris Carpenter / Jorge De La Ro LL
74 Casey Blake
75 Adrian Gonzalez
76 Joe Saunders
77 Kenshin Kawakami
78 Cesar Izturis
79 Francisco Cordero
80 Tim Lincecum
81 Ryan Theroit
82 Jason Marquis
83 Mark Teahen (airbrushed White Sox uniform)
84 Nate Robertson
85 Ken Griffey, Jr.
86 Gil Meche
87 Darin Erstad
88 Jerry Hairston, Jr.
89 J.A. Happ
90 Ian Kinsler
91 Erik Bedard
92 David Eckstein
93 Joe Nathan
94 Ivan Rodriguez
95 Carl Crawford
96 Jon Garland
97 Luis Durango RC
98 Cesar Ramos (RC)
99 Garrett Jones
100 Albert Pujols
101 Scott Baker
102 Minnesota Twins TC
103 Daniel Murphy
104 New York Mets FH
105 Madison Bumgarner RC
106 Chris Carpenter / Tim Lincecum / Jair Jurrjens LL
107 Scott Hairston
108 Erick Aybar
109 Justin Masterson
110 Andrew McCutchen
111 Ty Wigginton
112 Kevin Correia
113 Willy Taveras
114 Chris Iannetta
115 Gordon Beckham
116 Carlos Gomez (airbrushed Brewers uniform)
117 David DeJesus
118 Brandon Morrow
119 Wilkin Ramirez
120 Jorge Posada
121 Brett Anderson
122 Carlos Riuz
123 Jeff Samardzija
124 Rickie Weeks
125 Ichiro
126 John Smoltz
127 Hank Blalock
128 Garrett Mock
129 Reid Gorecki (RC)
130 Vladimir Guerrero
131 Dustin Richardson RC
132 Cliff Lee
133 Freddy Sanchez
134 Philadelphia Phillies TC
135 Ryan Dempster
136 Adam Wainwright
137 Oakland Athletics FH
138 Carlos Pena / Mark Teixeira / Jason Bay LL
139 Frank Francisco
140 Matt Holliday
141 Chone Figgins
142 Tim Hudson
143 Omar Vizquel
144 Rich Harden
145 Justin Upton
146 Yunel Escobar
147 Huston Street
148 Cody Ross
149 Jose Guillen
150 Joe Mauer
151 Mat Gamel
152 Nyjer Morgan
153 Justin Duchscherer
154 Pedro Feliz
155 Zack Greinke AL CY
156 Tony Gwynn, Jr.
157 Mike Sweeney
158 Jeff Niemann
159 Vernon Wells
160 Miguel Tejada
161 Denard Span
162 Wade Davis (RC)
163 Josh Butler RC
164 Carlos Carrasco (RC)
165 Brandon Phillips
166 Eric Byrnes
167 San Diego Padres TC
168 Brad Kilby RC
169 Pittsburgh Pirates FH
170 Jason Bay
171 Felix Hernandez / CC Sabathia / Justin Verlander LL
172 Joe Mauer AL MVP
173 Kendry Morales
174 Mike Gonzalez
175 Josh Hamilton
176 Yovani Gallardo
177 Adam Lind
178 Kerry Wood
179 Ryan Spilborghs
180 Jayson Nix
181 Nick Johnson
182 Coco Crisp
183 Jonathan Papelbon
184 Jeff Francoeur
185 Hideki Matsui
186 Andrew Bailey
187 Will Venable
188 Joe Blanton
189 Adrian Beltre
190 Pablo Sandoval
191 Mat Latos
192 Andruw Jones
193 Shairon Martis
194 Niel Walker (RC)
195 James Shields
196 Ian Desmond (RC)
197 Cleveland Indians TC
198 Florida Marlins FH
199 Seattle Mariners TC
200 Roy Halladay
201 Detroit Tigers TC
202 San Francisco Giants FH
203 Zach Greinke / Felix Hernandez / Roy Halladay LL
204 Elvis Andrus / Ian Kinsler CC
205 Chris Coghlan
206 Albert Pujols / Prince Fielder / Ryan Howard LL
207 Colby Rasmus
208 Tim Wakefield
209 Alexei Ramirez
210 Josh Beckett
211 Kelly Shoppach
212 Magglio Ordonez
213 Ricky Nolasco
214 Matt Kemp
215 Max Scherzer
216 Mike Cameron
217 Gio Gonzalez
218 Fernando Martinez
219 Kevin Hart
220 Randy Johnson
221 Russell Branyan
222 Curtis Granderson
223 Ryan Church
224 Rod Barajas
225 David Price
226 Juan Rivera
227 Josh Thole RC
228 Chris Pettit RC
229 Daniel McCutchen RC
230 Jonathan Broxton
231 Luke Scott
232 St. Louis Cardinals TC
233 Mark Teixeira / Jason Bay / Adam Lind LL
234 Tampa Bay Rays FH
235 Neftali Feliz
236 Andrew Bailey AL ROY
237 Ryan Braun / Prince Fielder CC
238 Ian Stewart
239 Juan Uribe
240 Ricky Romero
241 Rocco Baldelli
242 Bobby Jenks
243 Asdrubal Cabrera
244 Barry Zito
245 Lance Berkman
246 Leo Nunez
247 Andre Ethier
248 Jason Kendall
249 Jon Niese
250 Mark Teixeira
251 John Lannan
252 Ronny Cedeno
253 Bengie Molina
254 Edwin Jackson
255 Chris Davis
256 Akinori Iwamura (airbrushed Pirates uniform)
257 Bobby Crosby
258 Edwin Encarnacion
259 Daniel Hudson RC
260 New York Yankees FH
261 Matt Carson (RC)
262 Homer Bailey
263 Placido Polanco
264 Arizona Diamondbacks FH
265 Los Angeles Angels of Anaheim TC
266 Humberto Quintero
267 Toronto Blue Jays FH
268 Juan Pierre
269 Alex Rodriguez / Derek Jeter / Robinson Cano CC
270 Michael Brantley RC
271 Jermaine Dye
272 Jair Jurrjens
273 Pat Neshek
274 Stephen Drew
275 Chris Coghlan NL ROY
276 Matt Lindstrom
277 Jarrod Washburn
278 Carlos Delgado
279 Randy Wolf
280 Mark DeRosa
281 Braden Looper
282 Washington Nationals FH
283 Adam Kennedy
284 Ross Ohlendorf
285 Kurt Suzuki
286 Javier Vasquez
287 Jhonny Peralta
288 Boston Red Sox FH
289 Lyle Overbay
290 Orlando Hudson
291 Austin Kearns
292 Tommy Manzella (RC)
293 Brent Dlugach (RC)
294 Adam Dunn
295 Kevin Youkilis
296 Atlanta Braves TC
297 Ben Zobrist
298 Baltimore Orioles TC
299 Gary Sheffield
300 Chase Utley
301 Jack Cust
302 Kevin Youkilis / David Ortiz CC
303 Chris Snyder
304 Adam LaRoche
305 Juan Francisco RC
306 Milton Bradley
307 Henry Rodriguez RC
308 Robinzon Diaz
309 Gerald Laird
310 Elvis Andrus
311 Jose Valverde
312 Tyler Flowers RC
313 Jason Kubel
314 Angel Pagan
315 Scott Kazmir
316 Chris Young
317 Ryan Doumit
318 Nate Schierholtz
319 Ryan Franklin
320 Brian McCann
321 Pat Burrell
322 Travis Buck
323 Jim Thome
324 Alex Rios
325 Julio Lugo
326 Tyler Colvin RC
327 Albert Pujols NL MVP UER (outfielder on back)
328 Chicago Cubs TC
329 Colorado Rockies FH
330 Brandon Allen (RC)
Series Two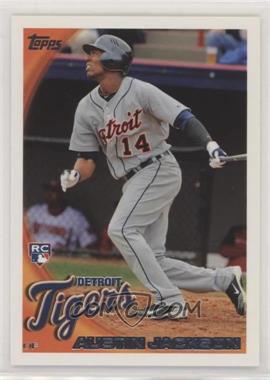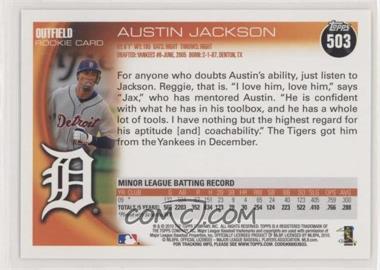 331 Ryan Braun
332 Brad Hawpe
333 Ryan Ludwick
334 Jayson Werth
335 Jordan Norberto RC
336 C.J. Wilson
337 Carlos Zambrano
338 Brett Cecil
339 Jose Reyes
340 John Buck
341 Nolan Ryan FH
342 Melky Cabrera
343 Brian Bruney
344 Brett Myers
345 Chris Volstad
346 Taylor Teagarden
347 Aaron Harang
348 Jordan Zimmermann
349 Felix Pie
350 Prince Fielder / Ryan Braun CC
351 Koji Uehara
352 Cameron Maybin
353 Jason Heyward RC
354 Evan Longoria
355 James Russell RC
356 Los Angeles Angels of Anaheim FH
357 Scott Downs
358 Mark Buehrle
359 Aramis Ramirez
360 Justin Morneau
361 Washington Nationals FH
362 Travis Snider
363 Joba Chamberlain
364 Trevor Hoffman
365 Logan Ondrusek RC
366 Hiroki Kuroda
367 Wandy Rodriguez
368 Wade LeBlanc
369 David Ortiz
370 Robinson Cano
371 Nick Hundley
372 Philadelphia Phillies FH
373 Clint Barmes
374 Scott Feldman
375 Mike Leake RC
376 Esmil Rogers RC
377 Felix Hernandez
378 George Sherrill
379 Phil Hughes
380 J.D. Drew
381 Miguel Montero
382 Kyle Davies
383 Derek Lowe
384 Chris Johnson RC
385 Torii Hunter
386 Dan Haren
387 Josh Fields
388 Joel Pineiro
389 Troy Tulowitzki
390 Ervin Santana
391 Manny Parra
392 Carlos Monasterios RC
393 Jason Frasor
394 Luis Castillo
395 Jenrry Mejia RC
396 Jake Westbrook
397 Colorado Rockies TC
398 Carlos Gonzalez
399 Matt Garza
400 Alex Rodriguez
401 Chad Billingsley
402 J.P. Howell
403 Jimmy Rollins
404 Mariano Rivera
405 Dustin McGowan
406 Jeff Francis
407 Nick Punto
408 Detroit Tigers FH
409 Kosuke Fukudome
410 Oakland Athletics TC
411 Jack Wilson
412 San Francisco Giants TC
413 J.J. Hardy
414 Sean West
415 Cincinnati Reds FH
416 Ruben Tejada RC
417 Dallas Braden
418 Aaron Laffey
419 David Aardsma
420 Shin-Soo Choo
421 Doug Fister RC
422 Vin Mazzaro
423 Brad Bergesen
424 David Herndon RC
425 Dontrelle Willis
426 Mark Reynolds
427 Brandon Webb
428 Baltimore Orioles FH
429 Seth Smith
430 Kazuo Matsui
431 John Raynor RC
432 A.J. Burnett
433 Julio Borbon
434 Kevin Slowey
435 Nelson Cruz
436 New York Mets TC
437 Luke Hochevar
438 Jason Bartlett
439 Emilio Bonifacio
440 Willie Harris
441 Clete Thomas
442 Dan Runzler RC
443 Jason Hammel
444 Yuniesky Betancourt
445 Miguel Olivo
446 Gavin Floyd
447 Jeremy Guthrie
448 Joakim Soria
449 Ryan Sweeney
450 Omir Santos
451 Michael Saunders
452 Allen Craig RC
453 Jesse English (RC)
454 James Loney
455 St. Louis Cardinals FH
456 Clayton Richard
457 Kanekoa Texeira RC
458 Todd Wellemeyer
459 Joel Zumaya
460 Aaron Cunningham
461 Tyson Ross RC
462 Alcides Escobar
463 Carlos Marmol
464 Francisco Liriano
465 Chien-Ming Wang (airbrushed Nationals uniform)
466 Jered Weaver
467 Fausto Carmona
468 Delmon Young
469 Alex Burnett RC
470 New York Yankees TC
471 Drew Butera (RC)
472 Toronto Blue Jays TC
473 Jason Varitek
474 Kyle Kendrick
475 Johnny Damon (airbrushed Tigers uniform)
476 Yadier Molina
477 Nate McLouth
478 Conor Jackson
479 Chris Carpenter
480 Boston Red Sox TC
481 Scott Rolen
482 Mike McCoy RC
483 Daisuke Matsuzaka
484 Mike Fontenot
485 Jesus Flores
486 Raul Ibanez
487 Dan Uggla
488 Delwyn Young
489 Russell Martin
490 Michael Bourn
491 Rafael Furcal
492 Brian Wilson
493 Travis Ishikawa
494 Andrew Miller
495 Carlos Pena
496 Rajai Davis
497 Edgar Renteria
498 Sergio Santos (RC)
499 Michael Bowden
500 Brad Lidge
501 Jake Peavy
502 Jhoulys Chacin
503 Austin Jackson RC
504 Jeff Mathis
505 Andy Marte
506 Jose Lopez
507 Francisco Rodriguez
508 Chris Getz
509 Todd Helton
510 Justin Upton / Mark Reynolds CC
511 Chicago Cubs FH
512 Scot Shields
513 Scott Sizemore RC
514 Rafael Soriano
515 Seattle Mariners FH
516 Marlon Byrd
517 Cliff Pennington
518 Corey Hart
519 Alexi Casilla
520 Randy Wells
521 Jeremy Bonderman
522 Jordan Schafer
523 Phil Coke
524 Dusty Hughes RC
525 David Huff
526 Carlos Guillen
527 Brandon Wood
528 Brian Bannister
529 Carlos Lee
530 Steve Pearce
531 Matt Cain
532 Hunter Pence
533 Gary Matthews, Jr.
534 Hideki Okajima
535 Andy Sonnanstine
536 Matt Palmer
537 Michael Cuddyer
538 Travis Hafner
539 Arizona Diamondbacks TC
540 Sean Rodriguez
541 Jason Motte
542 Heath Bell
543 Nick Markakis / Adam Jones CC
544 Kevin Kouzmanoff
545 Fred Lewis
546 Bud Norris
547 Brett Gardner
548 Minnesota Twins FH
549 Derek Jeter
550 Freddy Garcia
551 Everth Cabrera
552 Chris Tillman
553 Florida Marlins TC
554 Ramon Hernandez
555 B.J. Upton
556 Chicago White Sox TC
557 Aaron Hill
558 Ronny Paulino
559 Nick Markakis
560 Ryan Rowland-Smith
561 Ryan Zimmerman
562 Carlos Quentin
563 Bronson Arroyo
564 Houston Astros FH
565 Franklin Morales
566 Maicer Izturis
567 Mike Pelfrey
568 Jarrod Saltalamacchia
569 Jacoby Ellsbury
570 Josh Willingham
571 Brandon Lyon
572 Clay Buchholz
573 Johan Santana
574 Milwaukee Brewers TC
575 Ryan Perry
576 Paul Maholm
577 Jason Jaramillo
578 Aaron Rowand
579 Trevor Cahill
580 Ian Snell
581 Chris Dickerson
582 Martin Prado
583 Anibal Sanchez
584 Matt Capps
585 Dioner Navarro
586 Roy Oswalt
587 David Murphy
588 Landon Powell
589 Edinson Volquez
590 Ryan Howard
591 Fernando Rodney
592 Brian Roberts
593 Derek Holland
594 Andy LaRoche
595 Mike Lowell
596 Brendan Ryan
597 J.R. Towles
598 Alberto Callaspo
599 Jay Bruce
600 Hanley Ramirez
601 Blake DeWitt
602 Kansas City Royals FH
603 Gerardo Parra
604 Atlanta Braves FH
605 A.J. Pierzynski
606 Chad Qualls
607 Ubaldo Jimenez
608 Pittsburgh Pirates TC
609 Jeff Suppan
610 Alex Gordon
611 Josh Outman
612 Lastings Milledge
613 Eric Chavez
614 Kelly Johnson
615 Justin Verlander
616 Franklin Gutierrez
617 Luis Valbuena
618 Jorge Cantu
619 Mike Napoli
620 Geovany Soto
621 Aaron Cook
622 Cleveland Indians FH
623 Miguel Cabrera
624 Carlos Beltran
625 Grady Sizemore
626 Glen Perkins
627 Jeremy Hermida
628 Ross Detwiler
629 Oliver Perez
630 Ben Francisco
631 Marc Rzepczynski
632 Daric Barton
633 Daniel Bard
634 Casey Kotchman
635 Carl Pavano
636 Evan Longoria / B.J. Upton CC
637 Babe Ruth / Lou Gehrig CC
638 Paul Konerko
639 Los Angeles Dodgers TC
640 Matt Diaz
641 Chase Headley
642 San Diego Padres FH
643 Michael Young
644 David Purcey
645 Texas Rangers TC
646 Trevor Crowe
647 Alfonso Soriano
648 Brian Fuentes
649 Casey McGehee
650 Dustin Pedroia
651 Mike Aviles
652 Chipper Jones
653 Nolan Reimold
654 Collin Balester
655 Ryan Madson
656 Jon Lester
657 Chris Young
658 Tommy Hunter
659 Nick Blackburn
660 Brandon McCarthy
Stephen Strasburg Card #661
See our Guide to the 2010 Topps 661 Stephen Strasburg Cards.
Variations, Gimmicks, and Errors
Legends Variations
Series One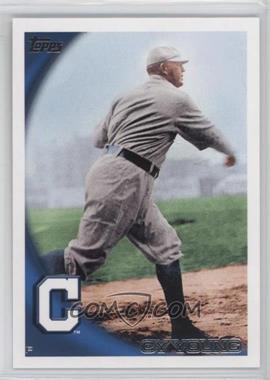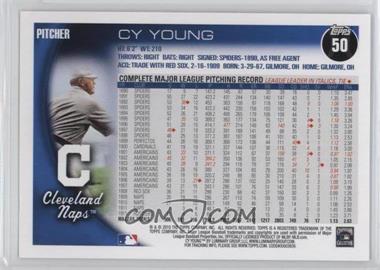 1 Hank Greenberg
20 Warren Spahn
50 Cy Young
56 Whitey Ford
80 Christy Mathewson
85 Jackie Robinson
90 Rogers Hornsby
94 Carlton Fisk
95 Rickey Henderson
100 Stan Musial
110 Willie Stargell
116 Robin Yount
125 George Sisler
130 Reggie Jackson
165 Joe Morgan
175 Roger Maris
200 Walter Johnson
250 Lou Gehrig
294 Babe Ruth
300 Ryne Sandberg
Series Two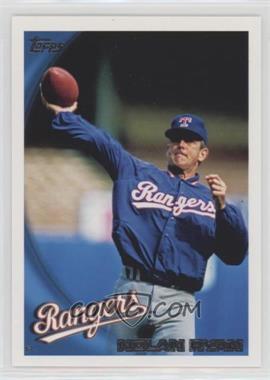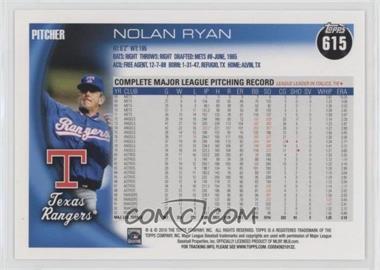 NOTE: Topps announced that only 3000 copies of each Series Two Legends Variation card were produced; however, the cards are not serial-numbered.
331 Eddie Mathews
354 Johnny Mize
369 Jimmie Foxx
370 Mel Ott
377 Tom Seaver
400 Frank Robinson
403 Ozzie Smith
409 Richie Ashburn
476 Thurman Munson
479 Dizzy Dean
489 Roy Campanella
532 Dale Murphy
549 Pee Wee Reese
559 Eddie Murray
569 Tris Speaker
590 Ernie Banks
600 Honus Wagner
615 Nolan Ryan
650 Ty Cobb
652 Mickey Mantle
Photoshopped Gimmick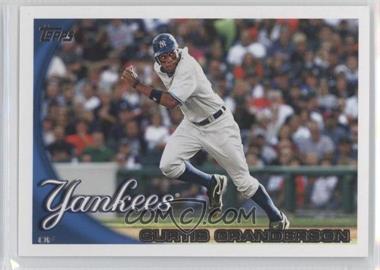 This un-announced short-printed Series One card of Curtis Granderson shows him Photoshopped into his, then new, Yankee uniform. The photo used is the exact same one from Granderson's base card.
It should be noted that while other players who changed teams during the 2009-10 MLB off-season appear in Series One in their new, Photoshopped, uniforms, Granderson was the only player to have a SPed gimmick card.
222 Curtis Granderson (airbrushed)
Pie-in-the-Face Gimmicks
NOTE: Series One features exclusively members of the New York Yankees, while Pie-in-the-Face cards in Series Two have rookies. Despite being numbered as part of the second series, cards #370a, #370b, #400a, #400b, #422, #475, and #579 were randomly inserted into Series One packs.
Series One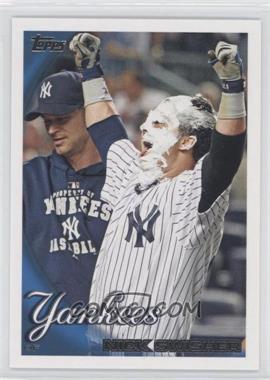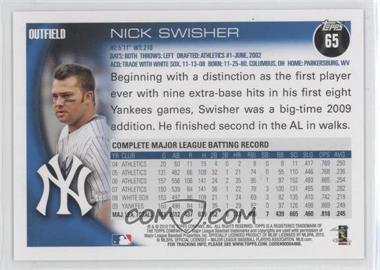 NOTE: Neither Cervelli nor Miranda appear in the base set.
65 Nick Swisher
88 Jerry Hairston, Jr.
120 Jorge Posada
185 Hideki Matsui
250 Mark Teixeira
370a Robinson Cano (8/12/09)
370b Robinson Cano (8/28/09)
400a Alex Rodriguez (5/16/09)
400b Alex Rodriguez (8/7/09)
422 Francisco Cervelli
475 Johnny Damon
579 Juan Miranda
Series Two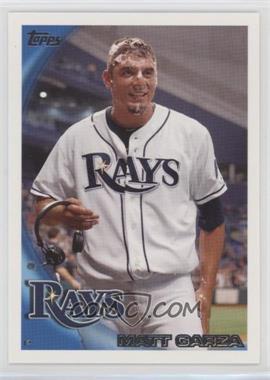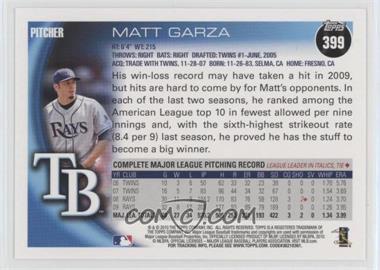 NOTE: Neither Talbot nor Davis appear in the base set.
225 David Price
353 Jason Heyward
435 Nelson Cruz
467 Mitch Talbot
509 Ike Davis
Abe Lincoln Gimmicks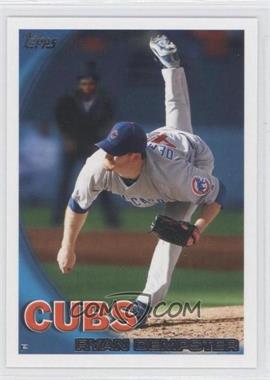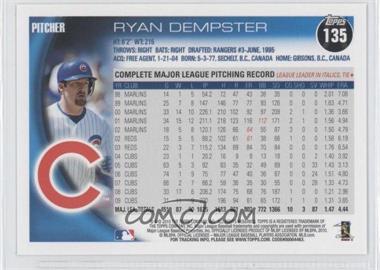 Exclusive to Series One packs, these four Chicago Cub cards all feature the image of Abraham Lincoln Photoshopped into the background. Although these cards were inserted into packs from the beginning, Topps did not acknowledge the existence of these cards until the middle of March -- almost two months after Series One went live.
Most collectors were not sharp enough, or cared for that matter, to find them.
123 Jeff Samardzija (in crowd)
135 Ryan Dempster (as umpire)
306 Milton Bradley (in scoreboard)
326 Tyler Colvin
Errors
NOTE: It is unclear if this card is a legitimate error or merely a gimmick.
13 Melvin Mora ERR (Adam Jones on Back)<ref>http://forums.collectors.com/messageview.cfm?catid=11&threadid=762911</ref>
Some of the Melvin Mora cards do have him on the back, and not Adam Jones. It isn't known which one is more common, the error or the fixed card.
In addition to the card above, a number of base cards have been printed with blank backs<ref>http://shop.ebay.com/?_nkw=2010+topps+blank</ref>. At first look, these cards appear to be error cards, but they aren't. They are 1 of 1 cards printed and distributed by Topps via ToppsVault.
Stephen Strasburg's Gimmicked "Rookies"
Beginning on June 8, 2010 at 9pm EDT (around the time he was lifted for a pinch hitter in his Major League debut), Topps unveiled on their "Million Card Giveaway" website a card it billed as Stephen Strasburg's first "rookie card." Collectors possessing a valid Million Card Giveaway code we able to unlock this card. Although it is numbered as an extension of the 2010 Topps Baseball set and bears the MLB "ROOKIE CARD" icon, this Strasburg is NOT considered a "true" rookie card due to its unusual distribution. Topps also allowed a maximum of 300 lucky collectors who unlocked this card the opportunity to have their card autographed by Strasburg for a fee of $350.
Each 2010 Topps Baseball factory set included a Stephen Strasburg "rookie" card. Like the one available on the Million Card Giveaway website, the factory set card will be numbered as card #661 in the 2010 Topps Baseball base set; however, it will have a different photo on the front and different text on the back. This same card was also included in packs of 2010 Topps Update thereby making this card Strasburg's "true" rookie card.
For more information on the plethora of Strasburg cards, please see our Guide to the 2010 Topps 661 Stephen Strasburg Cards.
Parallels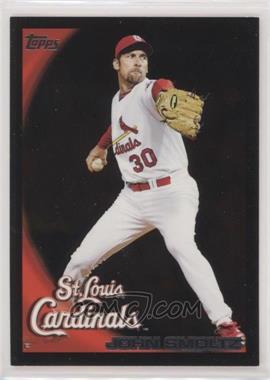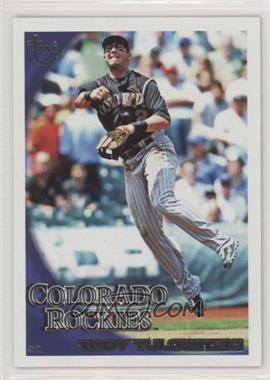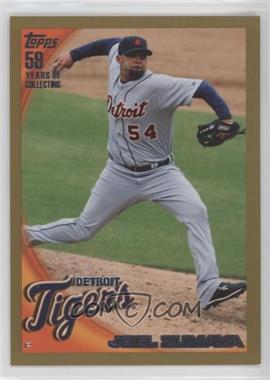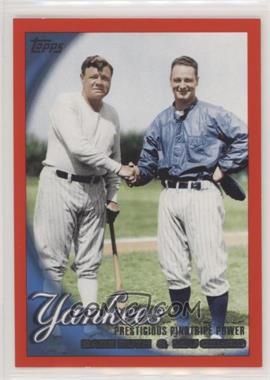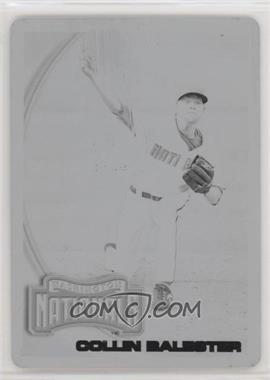 All 660 base set cards are available in the following parallels:
All-Black (exclusive to Blaster boxes sold at Wal-Mart)
Throwback (exclusive to Blaster boxes sold at Target)
Gold (serial-numbered to 2010 copies)
Red (serial-numbered to 299 copies, factory-set exclusive)
Black (serial-numbered to 59 copies)
Platinum (one-of-one)
Press Plates (four of each)
Copper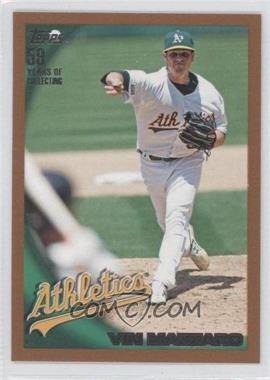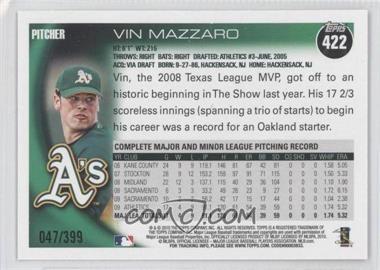 Copper parallels are each serial-numbered to 399 copies and were randomly inserted into special "Value Boxes" that were released in August, 2010. Each value box contained one, six-card pack of 2010 Topps Allen & Ginter's; six, 10-card packs of Series Two Topps; one Million Card Giveaway code card; and one of three special Wal-Mart Exclusive Chrome Refractors (see below). These Value Boxes were exclusive to Wal-Mart and sold for $14.98 per box. The Copper cards were randomly inserted into the Topps Series Two packs at the rate of 1:10.
NO SERIES ONE COPPER PARALLELS EXIST.
Silk Collection
Each mini-sized silk card is serial-numbered to 50 copies and mounted into a standard-sized frame. Cards are not sequentially numbered, but were assigned a card number on the checklist issued by Topps.
Series One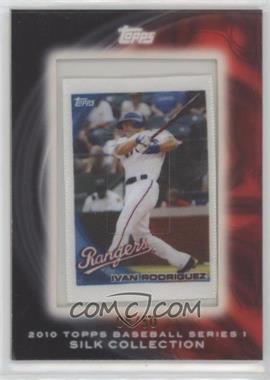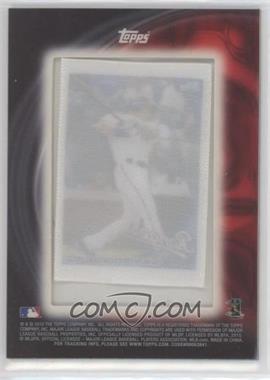 S1 Prince Fielder
S2 Buster Posey
S3 Derrek Lee
S4 Mickey Mantle
S5 Clayton Kershaw
S6 Bobby Abreu
S7 Johnny Cueto
S8 Dexter Fowler
S9 Felipe Lopez
S10 Tommy Hanson
S11 Shane Victorino
S12 Adam Jones
S13 Victor Martinez
S14 Rick Porcello
S15 Garret Anderson
S16 Josh Johnson
S17 Marco Scutaro
S18 Howie Kendrick
S19 Joey Votto
S20 Jorge De La Rosa
S21 Zack Greinke
S22 Eric Young, Jr.
S23 Billy Butler
S24 John Lackey
S25 Manny Ramirez
S26 CC Sabathia
S27 David Wright
S28 Nick Swisher
S29 Matt LaPorta
S30 Brandon Inge
S31 Cole Hamels
S32 Adrian Gonzalez
S33 Joe Saunders
S34 Tim Lincecum
S35 Ken Griffey, Jr.
S36 J.A. Happ
S37 Ian Kinsler
S38 Ivan Rodriguez
S39 Carl Crawford
S40 Jon Garland
S41 Albert Pujols
S42 Madison Bumgarner
S43 Andrew McCutchen
S44 Gordon Beckham
S45 Jorge Posada
S46 Ichiro
S47 Vladimir Guerrero
S48 Cliff Lee
S49 Freddy Sanchez
S50 Ryan Dempster
S51 Adam Wainwright
S52 Matt Holliday
S53 Chone Figgins
S54 Tim Hudson
S55 Rich Harden
S56 Justin Upton
S57 Joe Mauer
S58 Vernon Wells
S59 Miguel Tejada
S60 Denard Span
S61 Brandon Phillips
S62 Jason Bay
S63 Kendry Morales
S64 Josh Hamilton
S65 Yovani Gallardo
S66 Adam Lind
S67 Hideki Matsui
S68 Will Venable
S69 Joe Blanton
S70 Adrian Beltre
S71 Pablo Sandoval
S72 Roy Halladay
S73 Chris Coghlan
S74 Colby Rasmus
S75 Alexei Ramirez
S76 Josh Beckett
S77 Matt Kemp
S78 Max Scherzer
S79 Randy Johnson
S80 Curtis Granderson
S81 David Price
S82 Neftali Feliz
S83 Ricky Romero
S84 Lance Berkman
S85 Andre Ethier
S86 Mark Teixeira
S87 Edwin Jackson
S88 Akinori Iwamura
S89 Michael Brantley
S90 Jair Jurrjens
S91 Stephen Drew
S92 Javier Vasquez
S93 Orlando Hudson
S94 Adam Dunn
S95 Kevin Youkilis
S96 Chase Utley
S97 Tyler Flowers
S98 Brian McCann
S99 Jim Thome
S100 Alex Rios
Series Two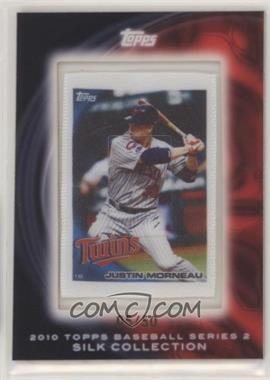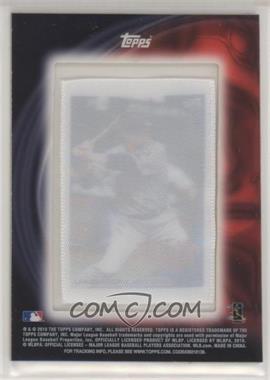 S101 Geovany Soto
S102 Joakim Soria
S103 Chad Billingsley
S104 Jacoby Ellsbury
S105 Justin Morneau
S106 Jeff Francis
S107 Francisco Rodriguez
S108 Torii Hunter
S109 A.J. Burnett
S110 Chris Young
S111 Bud Norris
S112 Todd Helton
S113 Shin-Soo Choo
S114 Matt Cain
S115 Jered Weaver
S116 Jason Bartlett
S117 Chris Carpenter
S118 Kosuke Fukudome
S119 Roy Oswalt
S120 Alex Rodriguez
S121 Dan Haren
S122 Hiroki Kuroda
S123 Hunter Pence
S124 Jeremy Guthrie
S125 Grady Sizemore
S126 Mark Reynolds
S127 Johnny Damon
S128 Aaron Rowand
S129 Carlos Beltran
S130 Alfonso Soriano
S131 Nelson Cruz
S132 Edinson Volquez
S133 Jayson Werth
S134 Mariano Rivera
S135 Brandon Webb
S136 Jordan Zimmerman
S137 Michael Young
S138 Daisuke Matsuzaka
S139 Ubaldo Jimenez
S140 Evan Longoria
S141 Brad Lidge
S142 Carlos Zambrano
S143 Heath Bell
S144 Trevor Cahill
S145 Carlos Gonzalez
S146 Jose Reyes
S147 Ian Snell
S148 Manny Parra
S149 Michael Cuddyer
S150 Nick Markakis
S151 Justin Verlander
S152 Delmon Young
S153 Kelly Johnson
S154 Derek Lowe
S155 Derek Jeter
S156 Paul Maholm
S157 Mike Napoli
S158 Aramis Ramirez
S159 Alex Gordon
S160 Jorge Cantu
S161 Brad Hawpe
S162 Troy Tulowitzki
S163 Casey Kotchman
S164 Carlos Guillen
S165 J.D. Drew
S166 Dustin Pedoria
S167 Francisco Liriano
S168 Jimmy Rollins
S169 Wade LeBlanc
S170 Miguel Cabrera
S171 Jeremy Hermida
S172 Koji Uehara
S173 Tommy Hunter
S174 Dustin McGowan
S175 Corey Hart
S176 Jake Peavy
S177 Jason Varitek
S178 Chris Dickerson
S179 Robinson Cano
S180 Michael Bourn
S181 Chris Volstad
S182 Mark Buehrle
S183 Jarrod Saltalamacchia
S184 Aaron Hill
S185 Carlos Pena
S186 Luke Hochevar
S187 Derek Holland
S188 Carlos Quentin
S189 J.J. Hardy
S190 Ryan Zimmerman
S191 Travis Snider
S192 Russell Martin
S193 Brian Roberts
S194 Ryan Ludwick
S195 Aaron Cook
S196 Jay Bruce
S197 Kevin Slowey
S198 Johan Santana
S199 Carlos Lee
S200 David Ortiz
Inserts
The Cards Your Mother Threw Out
The Cards Your Mother Threw Out insert is also available in an "Original Back" parallel. Cards #CMT-44-#CMT-58 and #CMT102-#CMT116, are stamped in gold foil; but the "Original Back" parallel is stamped in silver. In addition, both versions of #CMT-55 have an additional Topps logo "watermarked" over Alex Gordon's right shoulder.
Series One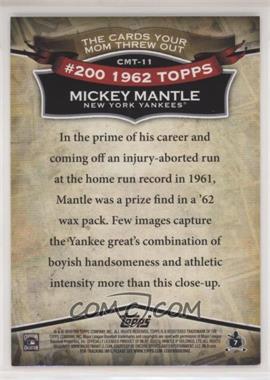 CMT-1 Mickey Mantle 1952
CMT-2 Jackie Robinson 1953
CMT-3 Ernie Banks 1954
CMT-4 Duke Snider 1955
CMT-5 Luis Aparicio 1956
CMT-6 Frank Robinson 1957
CMT-7 Orlando Cepeda 1958
CMT-8 Bob Gibson 1959
CMT-9 Carl Yastrzemski 1960
CMT-10 Roger Maris 1961
CMT-11 Mickey Mantle 1962
CMT-12 Stan Musial 1963
CMT-13 Brooks Robinson 1964
CMT-14 Juan Marichal 1965
CMT-15 Jim Palmer 1966
CMT-16 Willie McCovey 1967
CMT-17 Mickey Mantle 1968
CMT-18 Reggie Jackson 1969
CMT-19 Steve Carlton 1970
CMT-20 Thurman Munson 1971
CMT-21 Tom Seaver 1972
CMT-22 Johnny Bench 1973
CMT-23 Dave Winfield 1974
CMT-24 Robin Yount 1975
CMT-25 Mike Schmidt 1976
CMT-26 Reggie Jackson 1977
CMT-27 Nolan Ryan 1978
CMT-28 Ozzie Smith 1979
CMT-29 Rickey Henderson 1980
CMT-30 Eddie Murray 1981
CMT-31 Paul Molitor 1982
CMT-32 Ryne Sandberg 1983
CMT-33 Don Mattingly 1984
CMT-34 Dwight Gooden 1985
CMT-35 Tony Gwynn 1986
CMT-36 Bo Jackson 1987
CMT-37 Nolan Ryan 1988
CMT-38 Gary Sheffield 1989
CMT-39 Frank Thomas 1990
CMT-40 Chipper Jones 1991
CMT-41 Manny Ramirez 1992
CMT-42 Derek Jeter 1993
CMT-43 Tony Gwynn 1994
CMT-44 Mike Piazza 1995
CMT-45 Cal Ripken, Jr. 1996 UER Original Back version has pitching stat headers. 1996 card has ba
CMT-46 Pedro Martinez 1997
CMT-47 Alex Rodriguez 1998
CMT-48 Ivan Rodriguez 1999
CMT-49 Randy Johnson 2000
CMT-50 Ichiro 2001
CMT-51 Albert Pujols 2002
CMT-52 Kevin Youkilis 2003
CMT-53 Alfonso Soriano 2004
CMT-54 Ryan Howard / Cole Hamels 2005
CMT-55 Alex Gordon 2006
CMT-56 Dustin Pedroia 2007
CMT-57 Tim Lincecum 2008
CMT-58 Evan Longoria 2009
Series Two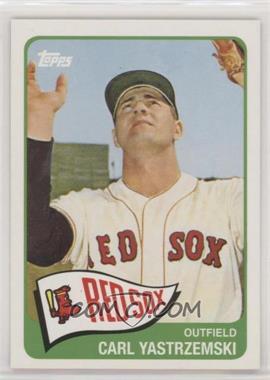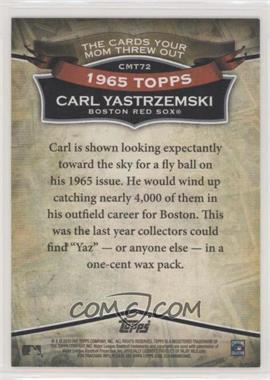 CMT59 Phil Rizzuto 1952
CMT60 Mickey Mantle 1953
CMT61 Al Kaline 1954
CMT62 Yogi Berra 1955
CMT63 Ernie Banks 1956
CMT64 Whitey Ford 1957
CMT65 Duke Snider 1958
CMT66 Warren Spahn 1959
CMT67 Willie McCovey 1960
CMT68 Brooks Robinson 1961
CMT69 Roger Maris 1962
CMT70 Harmon Killebrew 1963
CMT71 Eddie Matthews 1964
CMT72 Carl Yastrzemski 1965
CMT73 Gaylord Perry 1966
CMT74 Jim Bunning 1967
CMT75 Rod Carew 1968
CMT76 Nolan Ryan 1969
CMT77 Johnny Bench 1970
CMT78 Frank Robinson 1971
CMT79 Juan Marichal 1972
CMT80 Reggie Jackson 1973
CMT81 Willie McCovey 1974
CMT82 George Brett 1975
CMT83 Dennis Eckersley 1976
CMT84 Tom Seaver 1977
CMT85 Eddie Murray 1978
CMT86 Paul Molitor 1979
CMT87 Joe Morgan 1980
CMT88 Rickey Henderson 1981
CMT89 Steve Carlton 1982
CMT90 Tony Gwynn 1983
CMT91 Ryne Sandberg 1984
CMT92 Robin Yount 1985
CMT93 Mike Schmidt 1986
CMT94 Don Mattingly 1987
CMT95 Darryl Strawberry 1988
CMT96 Randy Johnson 1989
CMT97 Frank Thomas 1990
CMT98 Ken Griffey, Jr. 1991
CMT99 Cal Ripken, Jr. 1992
CMT100 Ozzie Smith 1993
CMT101 Bo Jackson 1994
CMT102 Babe Ruth 1995
CMT103 Manny Ramirez 1996
CMT104 John Smoltz 1997
CMT105 Derek Jeter 1998
CMT106 Alex Rodriguez 1999
CMT107 Chipper Jones 2000
CMT108 Mariano Rivera 2001
CMT109 Joe Mauer 2002
CMT110 Cole Hamels 2003
CMT111 Ichiro / Albert Pujols 2004
CMT112 Andre Ethier 2005
CMT113 Justin Verlander 2006
CMT114 Derek Jeter 2007
CMT115 Ryan Zimmerman 2008
CMT116 Rick Porcello 2009
Legendary Lineage
These dual-player cards link a current star with a past legend.
Series One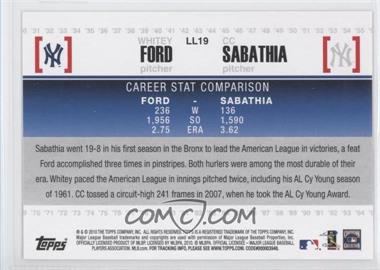 LL1 Willie McCovey / Ryan Howard
LL2 Mickey Mantle / Chipper Jones
LL3 Babe Ruth / Alex Rodriguez
LL4 Lou Gehrig / Mark Teixeira
LL5 Ty Cobb / Curtis Granderson
LL6 Jimmie Foxx / Manny Ramirez
LL7 George Sisler / Ichiro
LL8 Tris Speaker / Grady Sizemore
LL9 Honus Wagner / Hanley Ramirez
LL10 Johnny Bench / Ivan Rodriguez
LL11 Mike Schmidt / Evan Longoria
LL12 Ozzie Smith / Jose Reyes
LL13 Reggie Jackson / Adam Dunn
LL14 Warren Spahn / Tommy Hanson
LL15 Duke Snider / Andre Ethier
LL16 Stan Musial / Albert Pujols
LL17 Cal Ripken, Jr. / Derek Jeter
LL18 Gary Carter / David Wright
LL19 Whitey Ford / CC Sabathia
LL20 Frank Thomas / Prince Fielder
LL21 Hank Greenberg / Ryan Braun
LL22 Frank Robinson / Vladimir Guerrero
LL23 Jackie Robinson / Matt Kemp
LL24 Bob Gibson / Tim Lincecum
LL25 Tom Seaver / Roy Halladay
LL26 Dennis Eckersley / MarianoRivera
LL27 Tony Gwynn / Joe Mauer
LL28 Nolan Ryan / Zack Greinke
LL29 Carl Yastrzemski / Kevin Youkilis
LL30 Rickey Henderson / Carl Crawford
Series Two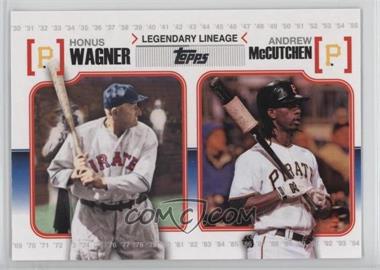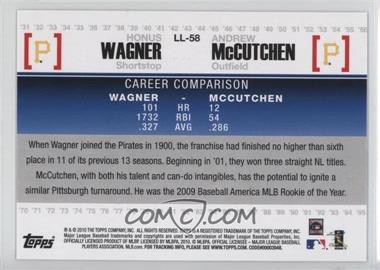 LL-31 Joe Mauer / Johnny Bench
LL-32 Orlando Cepeda / Pablo Sandoval
LL-33 Carlton Fisk / Victor Martinez
LL-34 Eddie Mathews / Chipper Jones
LL-35 Al Kaline / Miguel Cabrera
LL-36 Andre Dawson / Alfonso Soriano
LL-37 Jackie Robinson / Ichiro
LL-38 Cal Ripken, Jr. / Hanley Ramirez
LL-39 Phil Rizzuto / Derek Jeter
LL-40 Harmon Killebrew / Justin Morneau
LL-41 Jimmie Foxx / Prince Fielder
LL-42 Lou Gehrig / Albert Pujols
LL-43 Mike Schmidt / Alex Rodriguez
LL-44 Reggie Jackson / Justin Upton
LL-45 Babe Ruth / Ryan Howard
LL-46 Luis Aparicio / Alexei Ramirez
LL-47 Frank Robinson / Ryan Braun
LL-48 Stan Musial / Matt Holliday
LL-49 Lou Brock / Carl Crawford
LL-50 Tris Speaker / Jacoby Ellsbury
LL-51 Juan Marichal / Tim Lincecum
LL-52 Dale Murphy / Matt Kemp
LL-53 Nolan Ryan / Justin Verlander
LL-54 Ozzie Smith / Elvis Andrus
LL-55 Rickey Henderson / B.J. Upton
LL-56 Brooks Robinson / Ryan Zimmerman
LL-57 Yogi Berra / JorgePosada
LL-58 Honus Wagner / Andrew McCutchen
LL-59 Mickey Mantle / Mark Teixeria
LL-60 Ryne Sandberg / Chase Utley
Turkey Red
The design of this set is based on the 2007 Topps Turkey Red set, and NOT 1911 Turkey Red T3.
Series One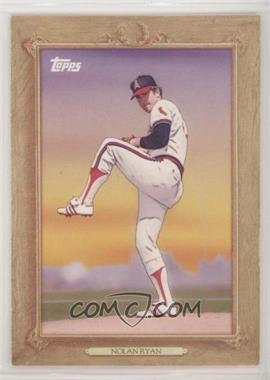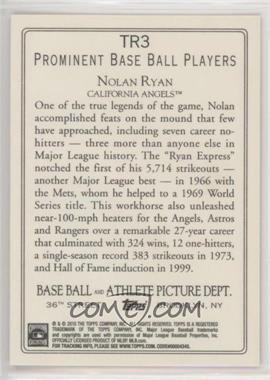 TR1 Ryan Howard
TR2 Miguel Tejada
TR3 Nolan Ryan
TR4 Albert Pujols
TR5 Josh Beckett
TR6 Justin Upton
TR7 Andre Ethier
TR8 Tommy Hanson
TR9 Josh Johnson
TR10 Jonathan Papelbon
TR11 Cole Hamels
TR12 Manny Ramirez
TR13 Yovani Gallardo
TR14 Kevin Youkilis
TR15 Hank Greenberg
TR16 Ozzie Smith
TR17 Derrek Lee
TR18 Ryan Braun
TR19 Cal Ripken, Jr.
TR20 CC Sabathia
TR21 Johnny Bench
TR22 Tim Lincecum
TR23 Mike Schmidt
TR24 Clayton Kershaw
TR25 Ernie Banks
TR26 Dexter Fowler
TR27 Edwin Jackson
TR28 Mickey Mantle
TR29 Gordon Beckham
TR30 Victor Martinez
TR31 Mel Ott
TR32 Zack Greinke
TR33 Roy Halladay
TR34 David Wright
TR35 Stephen Drew
TR36 Matt Holliday
TR37 Chase Utley
TR38 Rick Porcello
TR39 Vladimir Guerrero
TR40 Mark Teixeira
TR41 Evan Longoria
TR42 Ian Kinsler
TR43 Adrian Gonzalez
TR44 Matt Kemp
TR45 Ryne Sandberg
TR46 Babe Ruth
TR47 Curtis Granderson
TR48 Willie McCovey
TR49 Josh Hamilton
TR50 Pablo Sandoval
Series Two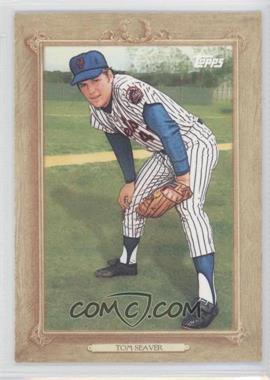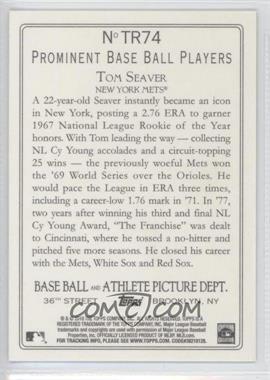 TR51 Torii Hunter
TR52 Adam Dunn
TR53 Alexei Ramirez
TR54 Andrew McCutchen
TR55 Aaron Hill
TR56 Alcides Escobar
TR57 Jimmie Foxx
TR58 Joey Votto
TR59 Jose Reyes
TR60 Al Kaline
TR61 Felix Hernandez
TR62 Troy Tulowitzki
TR63 Nate McLouth
TR64 Justin Morneau
TR65 Ozzie Smith
TR66 Nelson Cruz
TR67 Grady Sizemore
TR68 Hanley Ramirez
TR69 Brooks Robinson
TR70 Jackie Robinson
TR71 Nick Markakis
TR72 Roy Oswalt
TR73 Chad Billingsley
TR74 Tom Seaver
TR75 B.J. Upton
TR76 Chris Coghlan
TR77 Luis Aparicio
TR78 Dan Haren
TR79 Raul Ibanez
TR80 Kosuke Fukudome
TR81 Denard Span
TR82 Joe Morgan
TR83 Yogi Berra
TR84 Dustin Pedoria
TR85 Lou Gehrig
TR86 Billy Butler
TR87 Jake Peavy
TR88 Eddie Mathews
TR89 Ubaldo Jimenez
TR90 Johan Santana
TR91 Buster Posey
TR92 George Sisler
TR93 Ian Desmond
TR94 Kurt Suzuki
TR95 Ty Cobb
TR96 Magglio Ordonez
TR97 Chase Headley
TR98 Hunter Pence
TR99 Ryan Ludwick
TR100 Derek Jeter
Peak Performance
Peak Performance marks the single greatest moment in the careers of 100 current and retired legendary players.
Series One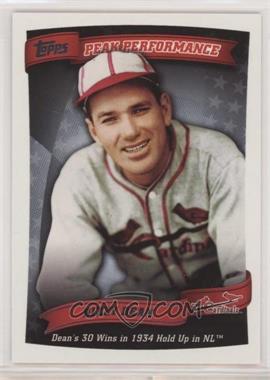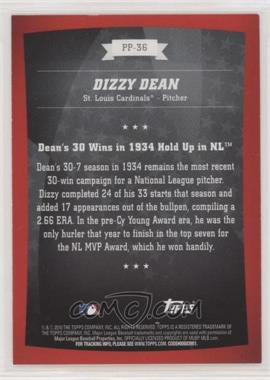 PP-1 Albert Pujols
PP-2 Tim Lincecum
PP-3 Honus Wagner
PP-4 Walter Johnson
PP-5 Babe Ruth
PP-6 Steve Carlton
PP-7 Grady Sizemore
PP-8 Justin Morneau
PP-9 Bob Gibson
PP-10 Christy Mathewson
PP-11 Mel Ott
PP-12 Lou Gehrig
PP-13 Mariano Rivera
PP-14 Raul Ibanez
PP-15 Alex Rodriguez
PP-16 Vladimir Guerrero
PP-17 Reggie Jackson
PP-18 Mickey Mantle
PP-19 Tris Speaker
PP-20 Mark Teixeira
PP-21 Jimmie Foxx
PP-22 George Sisler
PP-23 Stan Musial
PP-24 Willie Stargell
PP-25 Chase Utley
PP-26 Joe Mauer
PP-27 Tom Seaver
PP-28 Johnny Mize
PP-29 Roy Campanella
PP-30 Prince Fielder
PP-31 Manny Ramirez
PP-32 Ryan Howard
PP-33 Cy Young
PP-34 Ichiro
PP-35 Miguel Cabrera
PP-36 Dizzy Dean
PP-37 Hanley Ramirez
PP-38 David Ortiz
PP-39 Chipper Jones
PP-40 Alfonso Soriano
PP-41 David Wright
PP-42 Ryan Braun
PP-43 Dustin Pedroia
PP-44 Roy Halladay
PP-45 Jackie Robinson
PP-46 Rogers Hornsby
PP-47 Roger Maris
PP-48 Curt Schilling
PP-49 Evan Longoria
PP-50 Ty Cobb
Series Two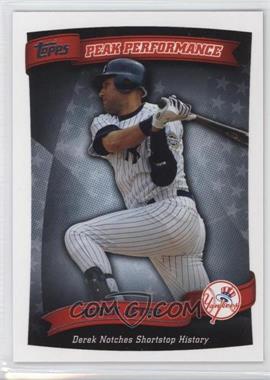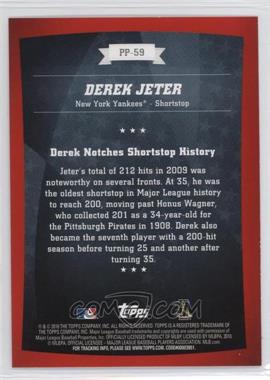 PP-51 Louis Aparicio
PP-52 Lance Berkman
PP-53 Ubaldo Jimenez
PP-54 Ian Kinsler
PP-55 George Kell
PP-56 Felix Hernandez
PP-57 Max Scherzer
PP-58 Magglio Ordonez
PP-59 Derek Jeter
PP-60 Mike Schmidt
PP-61 Hunter Pence
PP-62 Jason Bay
PP-63 Clay Buchholz
PP-64 Josh Hamilton
PP-65 Willie McCovey
PP-66 Aaron Hill
PP-67 Derrek Lee
PP-68 Andre Ethier
PP-69 Ryan Zimmerman
PP-70 Joe Morgan
PP-71 Carlos Lee
PP-72 Chad Billingsley
PP-73 Adam Dunn
PP-74 Dan Uggla
PP-75 Jermaine Dye
PP-76 Monte Irvin
PP-77 Curtis Granderson
PP-78 Mark Reynolds
PP-79 Matt Kemp
PP-80 Ozzie Smith
PP-81 Brandon Phillips
PP-82 Yogi Berra
PP-83 Bobby Abreu
PP-84 Catfish Hunter
PP-85 Justin Upton
PP-86 Justin Verlander
PP-87 Troy Tulowitzki
PP-88 Phil Rizzuto
PP-89 B.J. Upton
PP-90 Richie Ashburn
PP-91 Matt Cain
PP-92 Joey Votto
PP-93 Robin Roberts
PP-94 Nick Markakis
PP-95 Al Kaline
PP-96 Dan Haren
PP-97 Thurman Munson
PP-98 Victor Martinez
PP-99 Brian McCann
PP-100 Zack Greinke
Million Card Giveaway
As part of a promotion, Topps bought back and gave away over one million Topps Baseball cards starting from 1952. Randomly inserted into packs, and given to selected Hobby dealers, are these cards which have a unique code printed on the back. Collectors could then redeem their codes via the Topps Million Card Giveaway web site. These codes were the only way to acquire one of the many Stephen Strasburg "rookie" cards.
Series One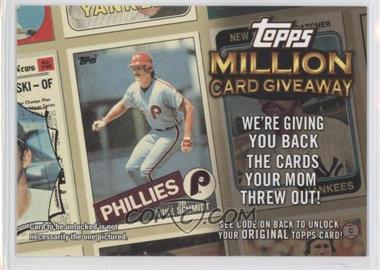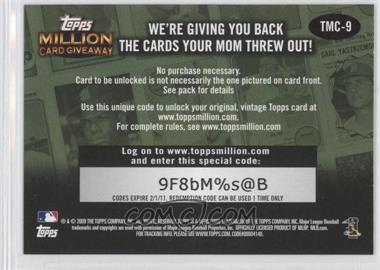 TMC-1 Roy Campanella 1952
TMC-2 Gary Carter 1978
TMC-3 Bob Gibson 1963
TMC-4 Ichiro 2001
TMC-5 Mickey Mantle 1968
TMC-6 Mickey Mantle 1957
TMC-7 Roger Maris 1963
TMC-8 Thurman Munson 1974
TMC-9 Mike Schmidt 1985
TMC-10 Carl Yastrzemski 1970 AS
Series Two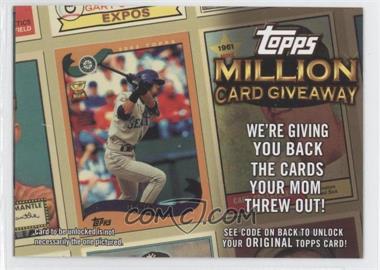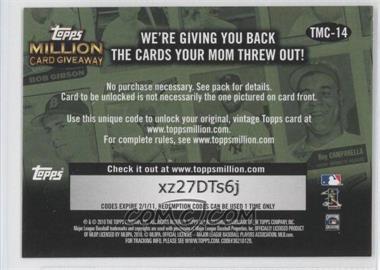 TMC-11 Roy Campanella 1953
TMC-12 Gary Carter 1979
TMC-13 Bob Gibson 1965
TMC-14 Ichiro 2002
TMC-15 Mickey Mantle 1952
TMC-16 Mickey Mantle 1959 AS
TMC-17 Roger Maris 1959
TMC-18 Thurman Munson 1976
TMC-19 Mike Schmidt 1977
TMC-20 Carl Yastrzemski 1961
Ticket to ToppsTown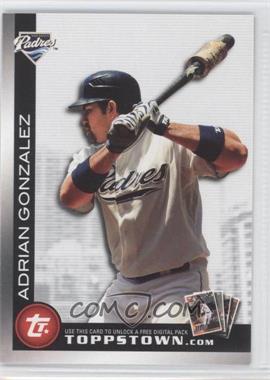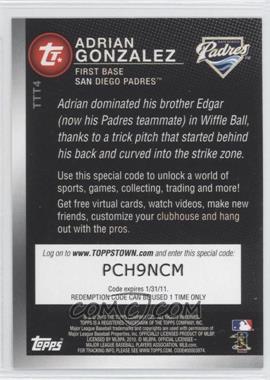 Also available as a First Class (gold) parallel
TTT1 Joe Mauer
TTT2 David Wright
TTT3 Hanley Ramirez
TTT4 Adrian Gonzalez
TTT5 Evan Longoria
TTT6 Ichiro
TTT7 Josh Hamilton
TTT8 Zack Greinke
TTT9 Roy Halladay
TTT10 Tim Lincecum
TTT11 Brian McCann
TTT12 Miguel Tejada
TTT13 Ryan Howard
TTT14 Albert Pujols
TTT15 Miguel Cabrera
TTT16 Kevin Youkilis
TTT17 Todd Helton
TTT18 Vladimir Guerrero
TTT19 Justin Upton
TTT20 Adam Jones
TTT21 Adam Dunn
TTT22 Andrew McCutchen
TTT23 CC Sabathia
TTT24 Ryan Braun
TTT25 Manny Ramirez
History of the Game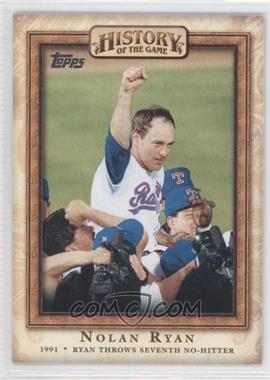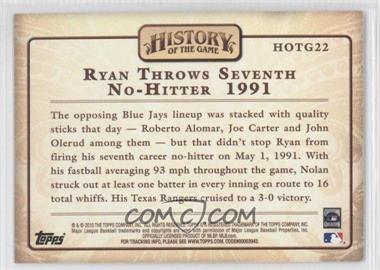 HOTG1 Baseball Invented
HOTG2 First Professional Baseball Game
HOTG3 National League Created 1876
HOTG4 A.L. Elevated to Major League Status
HOTG5 First World Series Game Played
HOTG6 President Taft Attends Opening Day 1910
HOTG7 Ruth Sold to The Yankees 1920
HOGT8 Baseball hits the Airwaves 1921
HOTG9 Gehrig Replaces Wally Pipp
HOTG10 Ruth Sets Single Season HR Mark
HOTG11 First MLB All-Star Game Is Played 1933 (Babe Ruth)
HOTG12 First Night Game Played In MLB History 1935
HOTG13 Ruth Retires With 714 Career Home Runs 1935
HOTG14 First Hall Of Fame Class
HOTG15 Jackie Robinson Plays MLB game
HOTG16 First Televised World Series Championship 1947
HOTG17 Dodgers and Giants Move To California 1957
HOTG18 Maris Breaks Ruth HR Record
HOTG19 First MLB Draft
HOTG20 MLBPA Created
HOTG21 DH rule created
HOTG22 Ryan Throws 7th No-Hitter
HOTG23 Ripken Breaks Gehrig's Streak
HOTG24 Interleague Play Introduced 1997
HOTG25 1st MLB Game in Japan
Tales of the Game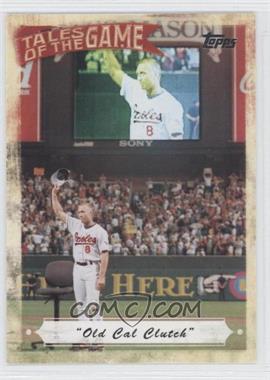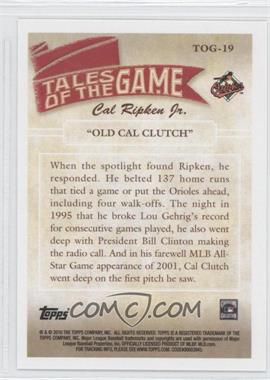 TOG-1 Ty Cobb "Spikes Up"
TOG-2 Babe Ruth "The Curse of the Bambino"
TOG-3 Babe Ruth "Ruth Calls his Shot"
TOG-4 "Topps Dumps 1952 Cards In the River"
TOG-5 Jackie Robinson "Jackie Robinson Steals Home In World Series"
TOG-6 Ernie Banks "Let's Play Two"
TOG-7 Bill Mazeroski "Mazeroski Hits World Series Walk-Off"
TOG-8 Roger Maris "Maris Chases No. 61"
TOG-9 Mickey Mantle "Mantle Homers off Yankee Stadium Facade"
TOG-10 Jimmy Piersall "Piersall Runs Backwards for HR No. 100"
TOG-11 "1969 Amazin' Mets"
TOG-12 Reggie Jackson "Reggie has Light Tower Power"
TOG-13 Carlton Fisk "Carlton Fisk: The Wave"
TOG-14 Reggie Jackson "Reggie's World Series HR Hat Trick"
TOG-15 Ozzie Smith Ozzie Smith "Flips Out"
TOG-16 Bo Jackson "Bo Knows Defense"
TOG-17 Wade Boggs "Who You Calling Chicken?"
TOG-18 Prince Fielder "Prince: BP HR at Age 12"
TOG-19 Cal Ripken, Jr. "Old Cal Clutch"
TOG-20 Derek Jeter "Jeter: The Flip"
TOG-21 Curt Schilling "Schilling's Bloody Sock"
TOG-22 "Pesky's Pole"
TOG-23 Manny Ramirez "Manny Being Manny"
TOG-24 Josh Hamilton "The Great Ham-Bino"
TOG-25 "Yankees Dig Up Ortiz's Jersey"
When They Were Young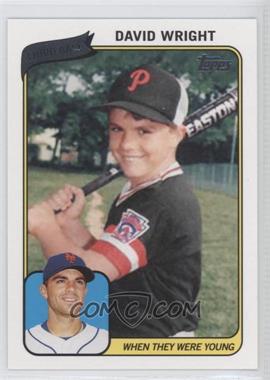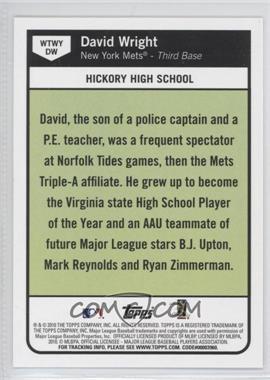 WTWY-AP Aaron Poreda
WTWY-AR Alex Rodriguez
WTWY-BR Brian Roberts
WTWY-CM Charlie Morton
WTWY-CR Cody Ross
WTWY-CS Clint Sammons
WTWY-DM Daniel McCutchen
WTWY-DO David Ortiz
WTWY-DW David Wright
WTWY-GB Gordon Beckham
WTWY-JB Jason Berken
WTWY-JD Johnny Damon
WTWY-JV Justin Verlander
WTWY-RD Ryan Doumit
WTWY-RM Russell Martin
WTWY-RN Ricky Nolasco
WTWY-SO Scott Olsen
WTWY-YM Yadier Molina
Topps Attax Code Cards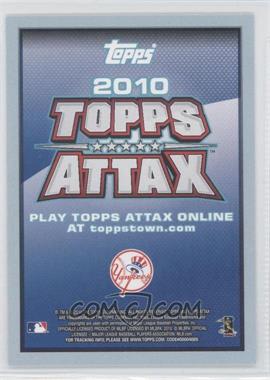 NOTE: These cards are not sequentially numbered, the numbers below are for counting purposes only. They are checklisted in alphabetical order for your convenience.
-1 Jason Bay
-2 Lance Berkman
-3 Billy Butler
-4 Stephen Drew
-5 Yunel Escobar
-6 Yovani Gallardo
-7 Zach Greinke
-8 Felix Hernandez
-9 Matt Holliday
-10 Torii Hunter
-11 Josh Johnson
-12 Matt Kemp
-13 Ian Kinsler
-14 Derrek Lee
-15 Jon Lester
-16 Tim Lincecum
-17 Justin Morneau
-18 Alexei Ramirez
-19 Alex Rodriguez
-20 Pablo Sandoval
-21 Max Scherzer
-22 Grady Sizemore
-23 B.J. Upton
-24 Chase Utley
-25 Justin Verlander
-26 Joey Votto
-27 Ryan Zimmerman
Vintage Legends Collection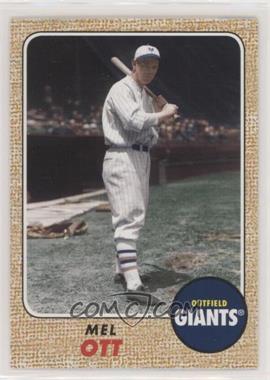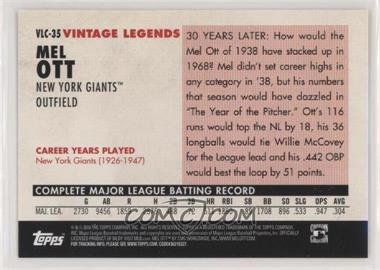 This 25 card set features baseball legends on past Topps designs on which they've previously never appeared.
VLC1 Lou Gehrig 1958
VLC2 Johnny Mize 1965
VLC3 Reggie Jackson 1956
VLC4 Tris Speaker 1981
VLC5 George Sisler 1988
VLC6 Willie McCovey 1953
VLC7 Tom Seaver 1962
VLC8 Walter Johnson 1954
VLC9 Ozzie Smith 1969
VLC10 Babe Ruth 1999
VLC11 Christy Mathewson 1972
VLC12 Jackie Robinson 1976
VLC13 Eddie Murray 1964
VLC14 Mel Ott 1989
VLC15 Jimmie Foxx 1986
VLC16 Thurman Munson 1959
VLC17 Mike Schmidt 1960
VLC18 Johnny Bench 1957
VLC19 Rogers Hornsby 1996
VLC20 Ty Cobb 1956
VLC21 Nolan Ryan 1952
VLC22 Roy Campanella 1979
VLC23 Cy Young 1987 AS
VLC24 Pee Wee Reese 1993
VLC25 Honus Wagner 1990
History of the World Series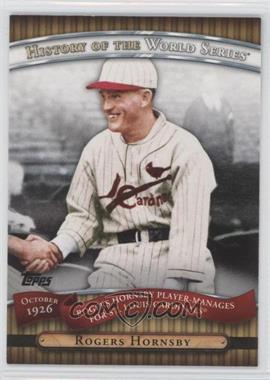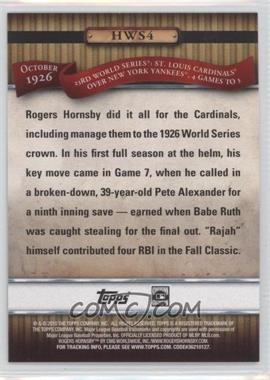 This 25-card set explores the major milestones and events surrounding the Fall Classic.
HWS1 Christy Mathewson Christy Mathewson Throws 3 Complete game shutouts
HWS2 Walter Johnson Walter Johnson leads Senators to 1st WS victory
HWS3 Babe Ruth Babe Ruth Most innings Pitched in A WS game
HWS4 Rogers Hornsby player/Mgr. for Cardinals
HWS5 Babe Ruth Babe Ruth has first 3-HR game In the World Series
HWS6 Mickey Mantle Mantle: Most career Home runs (18) in WS history
HWS7 Mel Ott Mel Ott Homers in His 1st World Series At bat
HWS8 Enos Slaughter Enos Slaughter's Mad Dash
HWS9 Bob Feller Bob Feller Pick off At second Not called
HWS10 Whitey Ford Whitey Ford: Most career Wins in WS history
HWS11 Johnny Podres Johnny Podres Gives Brooklyn Dodgers 1st WS win
HWS12 Yogi Berra Yogi Berra Catches the 1st perfect World Series ga
HWS13 Yogi Berra Yogi Berra: Most career Hits in WS history
HWS14 Jim Palmer: Youngest pitcher w/shutout game in WS
HWS15 Bob Gibson Bob Gibson Sets a record of 17 KO in A WS game
HWS16 Brooks Robinson Brooks Robinson Electric 1970 WS performance
HWS17 Dennis Eckersley Dennis Eckersley Finished off Game 4 To win WS
HWS18 Paul Molitor Paul Molitor: Highest career BA (.418) In WS histo
HWS19 Boston Red Sox Boston Breaks The "Curse Of the Bambino"
HWS20 Edgar Renteria Edgar Renteria's extra-inning Series-winning hit
HWS21 Derek Jeter Mr. November Hits 10th Inning blast
HWS22 Luis Gonzalez Gonzalez ends the second-longest game in WS
HWS23 Cole Hamels Cole Hamels Earns NLCS And WS MVP honors
HWS24 Chase Utley Utley Ties Reggie Jackson for Most HR In single WS
HWS25 New York Yankees Yankees usher In new stadium With WS championship
2020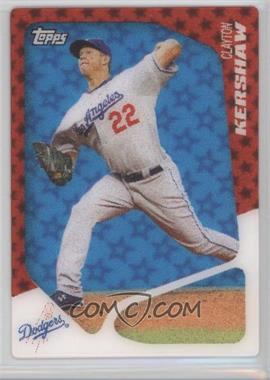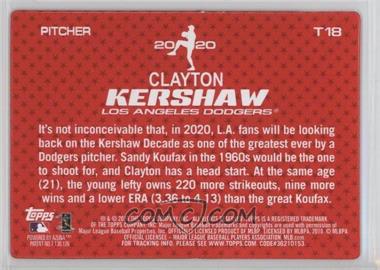 This insert set features 20 players Topps thinks will be All-Stars in the year 2020. All cards are printed using the Azuna 3D printing process and have rounded corners.
T1 Ryan Braun
T2 Gordon Beckham
T3 Andre Ethier
T4 David Price
T5 Justin Upton
T6 Hunter Pence
T7 Ryan Howard
T8 Buster Posey
T9 Madison Bumgarner
T10 Evan Longoria
T11 Joe Mauer
T12 Chris Coghlan
T13 Andrew McCutchen
T14 Ubaldo Jimenez
T15 Pablo Sandoval
T16 David Wright
T17 Tommy Hanson
T18 Clayton Kershaw
T19 Zack Greinke
T20 Matt Kemp
Red Hot Rookies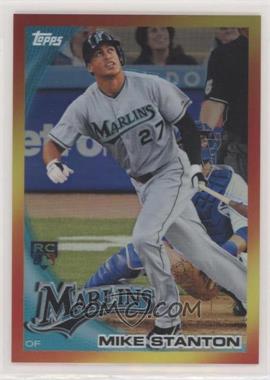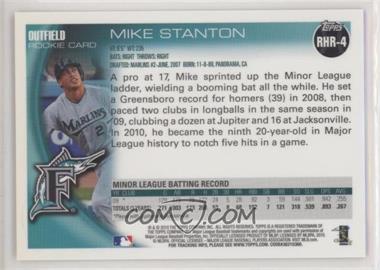 Randomly inserted into Series Two Hobby and HTA boxes were ten Red Hot Rookie redemption cards. Each redemption card had a number (1 through 10), and during the course of the 2010 season, Topps would announce the player each Red Hot Rookie redemption card would be good for. Collectors with that card could then redeem it for an orange-bordered Chrome Refractor of that player. All Red Hot Rookie redemption cards expired June 30th, 2011.
According to Topps, 10% of Brett Wallace cards are autographed.
RHR1 Carlos Santana
RHR2 Jose Tabata
RHR3 Brennan Boesch
RHR4 Giancarlo Stanton (Mike)
RHR5 Starlin Castro
RHR6 Logan Morrison
RHR7 Dominic Brown
RHR8 Stephen Strasburg
RHR9 Mike Minor
RHR10 Brett Wallace
Target Exclusive 1951 Red Backs
NOTES
These cards measure 2" X 2 5/8", the same size as the originals.
The set is sequentially-numbered to 45, with the final 15 cards inserted into 2010 Topps Update packs.
Series One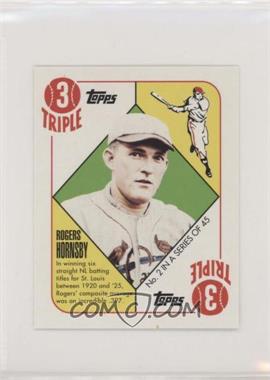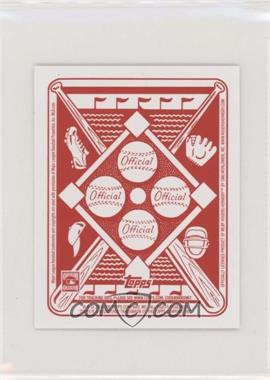 1 Mickey Mantle
2 Rogers Hornsby
3 Warren Spahn
4 Jackie Robinson
5 Ty Cobb
6 Cy Young
7 Albert Pujols
8 Mariano Rivera
9 Jimmie Foxx
10 Reggie Jackson
11 Lou Gehrig
12 Dizzy Dean
13 Chipper Jones
14 Cal Ripken, Jr.
15 David Wright
Series Two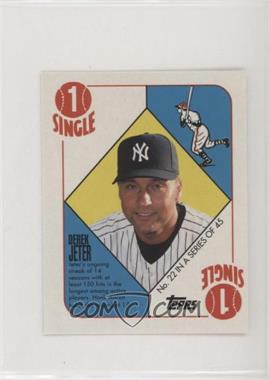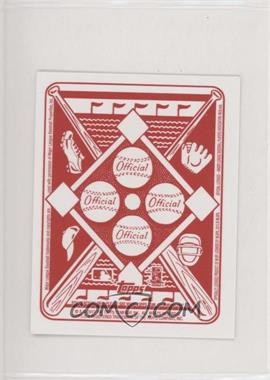 16 Babe Ruth
17 Honus Wagner
18 Ichiro Suzuki
19 Nolan Ryan
20 Stan Musial
21 Tom Seaver
22 Derek Jeter
23 Roy Halladay
24 Mel Ott
25 George Sisler
26 Roger Maris
27 Walter Johnson
28 Vladimir Guerrero
29 Tim Lincecum
30 Hanley Ramirez
Wal-Mart Exclusive 1951 Blue Backs
NOTES
These cards measure 2" X 2 5/8", the same size as the originals.
The set is sequentially-numbered to 45, with the final 15 cards inserted into 2010 Topps Update packs.
Series One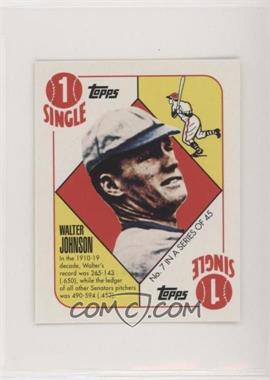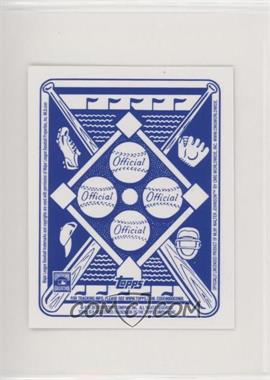 1 Babe Ruth
2 Stan Musial
3 George Sisler
4 Tim Lincecum
5 Ichiro
6 Roy Halladay
7 Walter Johnson
8 Nolan Ryan
9 Hanley Ramirez
10 Derek Jeter
11 Tom Seaver
12 Roger Maris
13 Honus Wagner
14 Vladimir Guerrero
15 Mel Ott
Series Two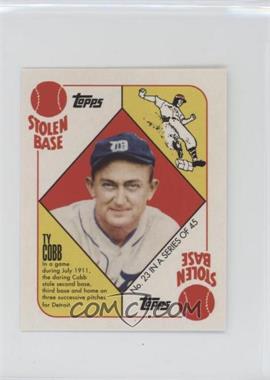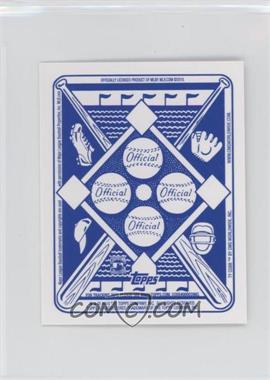 16 Mickey Mantle
17 Cal Ripken, Jr.
18 Cy Young
19 Jackie Robinson
20 Jimmie Foxx
21 Lou Gehrig
22 Rogers Hornsby
23 Ty Cobb
24 Dizzy Dean
25 Reggie Jackson
26 Warren Spahn
27 Albert Pujols
28 Chipper Jones
29 Mariano Rivera
30 David Wright
Legends Platinum Chrome Refractors
These 20 cards are exclusive to 55-card "cereal boxes" sold at Wal-Mart and are seeded at the rate of one-per cereal box.
Series One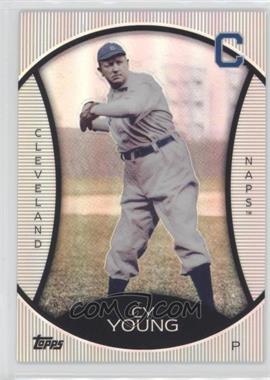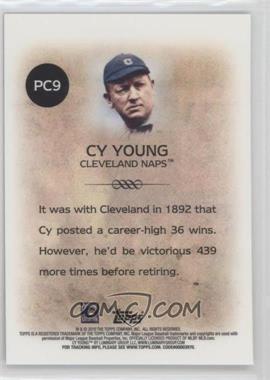 PC1 Mickey Mantle
PC2 Jackie Robinson
PC3 Ty Cobb
PC4 Warren Spahn
PC5 Albert Pujols
PC6 Lou Gehrig
PC7 Mariano Rivera
PC8 Jimmie Foxx
PC9 Cy Young
PC10 Honus Wagner
Series Two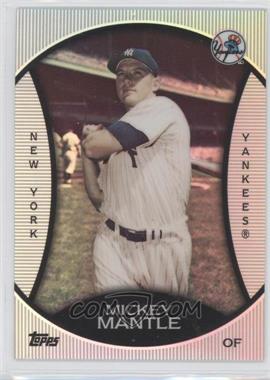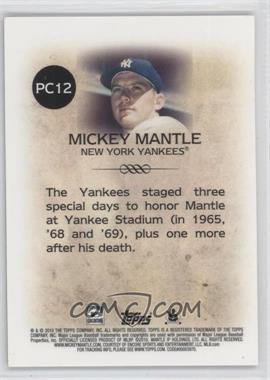 PC11 Babe Ruth
PC12 Mickey Mantle
PC13 Ichiro
PC14 Nolan Ryan
PC15 Jackie Robinson
PC16 Tom Seaver
PC17 Derek Jeter
PC18 Ty Cobb
PC19 Roger Maris
PC20 Lou Gehrig
Legends Gold Chrome Refractors
These 20 cards are exclusive to 55-card "cereal boxes" sold at Target and are seeded at the rate of one-per cereal box.
Series One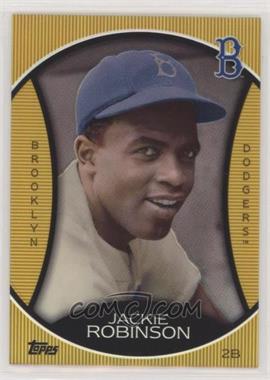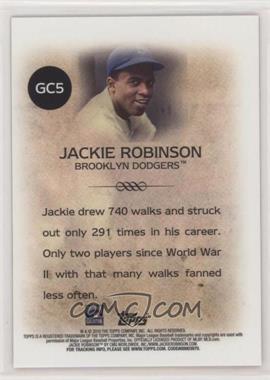 GC1 Babe Ruth
GC2 Honus Wagner
GC3 Ichiro
GC4 Nolan Ryan
GC5 Jackie Robinson
GC6 Tom Seaver
GC7 Derek Jeter
GC8 George Sisler
GC9 Roger Maris
GC10 Lou Gehrig
Series Two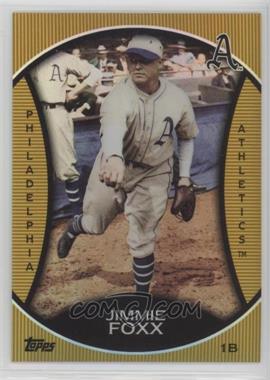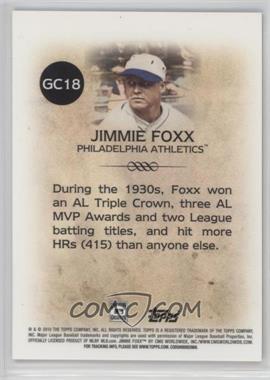 GC11 Mickey Mantle
GC12 Willie McCovey
GC13 Ty Cobb
GC14 Warren Spahn
GC15 Albert Pujols
GC16 Lou Gehrig
GC17 Mariano Rivera
GC18 Jimmie Foxx
GC19 Babe Ruth
GC20 Honus Wagner
Wal-Mart Exclusive Chrome Refractors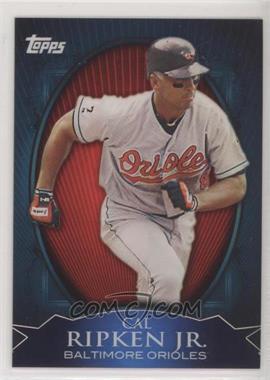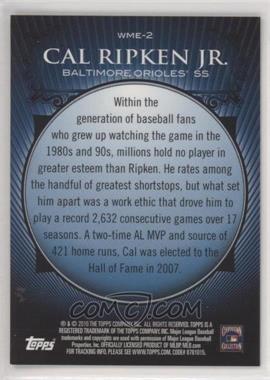 These three cards were randomly inserted into special "Value Boxes" that were released in August, 2010. Each value box contained one Hobby pack of 2010 Topps Allen & Ginter's; six packs of Series Two Topps; one Million Card Giveaway code card; and one of the three cards listed below. These Value Boxes were exclusive to Wal-Mart and retailed for $14.98 per box.
WME-1 Babe Ruth
WME-2 Cal Ripken, Jr.
WME-3 Stephen Strasburg
Draw Your Own Sketch Card
This blank card was inserted into Series Two packs at the rate of 1:24. Instructions on the back of each card are meant to encourage budding illustrators to return an original sketch to Topps. The most exciting sketches were to be included in a future Topps Baseball product, and the artists will win a prize.
HTA-Exclusive Logoman
Factory Set Exclusive Inserts
The first wave of 2010 Topps factory sets were released exclusively to The Hobby the week of July 15th, 2010. As has been the case, there were multiple versions of the set: one "national" set and four regional sets (Phillies, Yankees, Red Sox, and an "All-Star Edition" exclusive to Southern California). The four regional sets came with a pack of five cards of players from the selected team (Angels in the case of the All-Star Edition) while the national set had a five-card pack of Red parallel cards, each serial-numbered to 299 copies.
The second wave of factory sets were released to both mass-market retail outlets and Hobby stores in November. Retail factory sets NOT sold at Target or Wal-Mart came with a set of five-card bonus all-star cards. The Target and Wal-Mart sets came with one of three Gold Refractors of Babe Ruth (Target) or Mickey Mantle (Wal-Mart). Hobby factory sets came with a 10-card Rookie Bonus set.
All factory sets included a Stephen Strasburg rookie card (#661). See our Guide to the 2010 Topps 661 Stephen Strasburg Cards for more information.
New York Yankees Factory Set Bonus Cards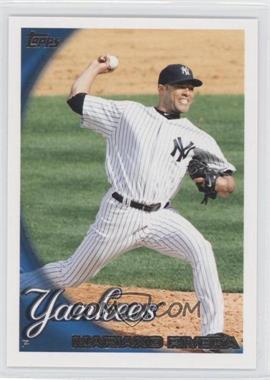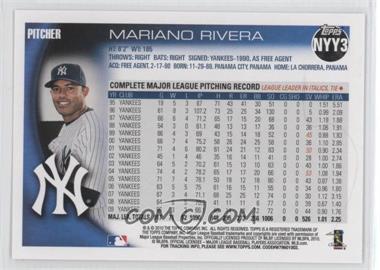 NYY1 Derek Jeter
NYY2 Alex Rodriguez
NYY3 Mariano Rivera
NYY4 Mark Teixeira
NYY5 Curtis Granderson
Boston Red Sox Factory Set Bonus Cards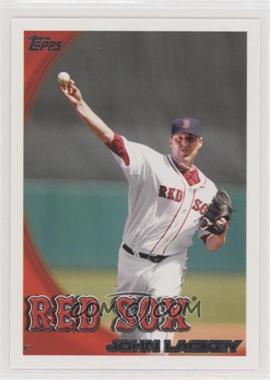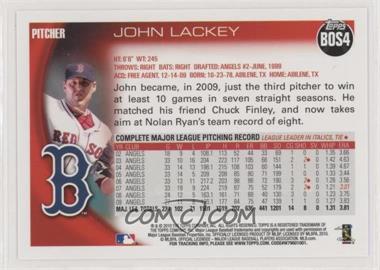 BOS1 Dustin Pedroia
BOS2 Jacoby Ellsbury
BOS3 Victor Martinez
BOS4 John Lackey
BOS5 Daisuke Matsuzaka
Philadelphia Phillies Factory Set Bonus Cards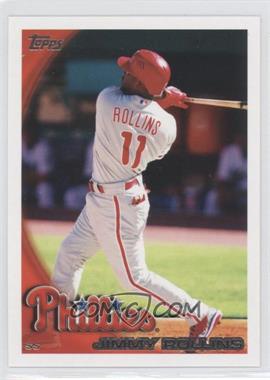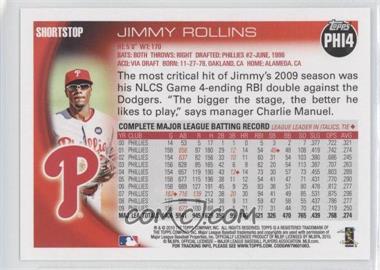 PHI1 Roy Halladay
PHI2 Ryan Howard
PHI3 Chase Utley
PHI4 Jimmy Rollins
PHI5 Jayson Werth
All-Star Factory Set Bonus Cards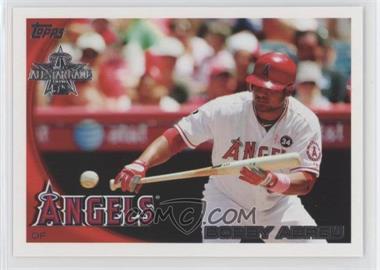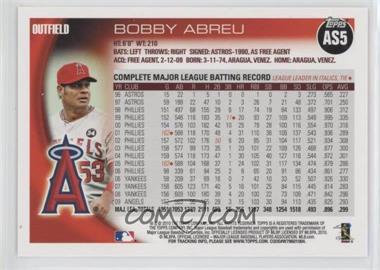 Each card is stamped with the 2010 All-Star Game logo.
AS1 Hideki Matusi
AS2 Kendry Morales
AS3 Torii Hunter
AS4 Scott Kazmir
AS5 Bobby Abreu
Retail Bonus Cards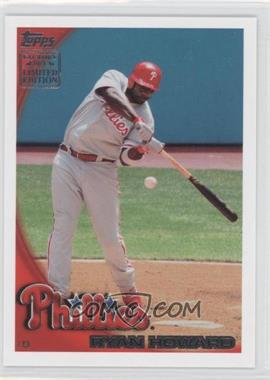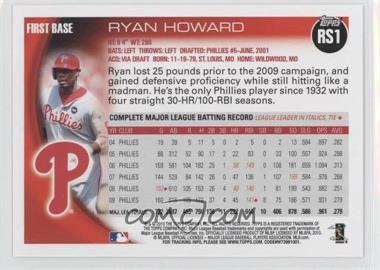 Each card has a "Limited Edition" foil stamp.
RS1 Ryan Howard
RS2 Ichiro
RS3 Hanley Ramirez
RS4 Derek Jeter
RS5 Albert Pujols
Award Winners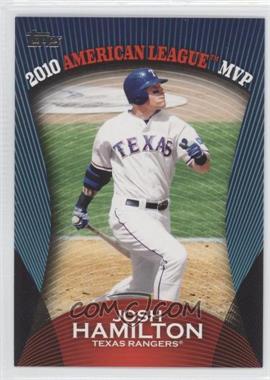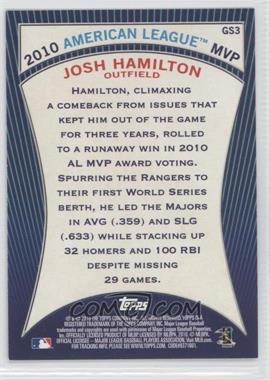 GS1 Felix Hernandez
GS2 Roy Halladay
GS3 Josh Hamilton
GS4 Joey Votto
GS5 Edgar Renteria
Hobby Rookie Bonus Cards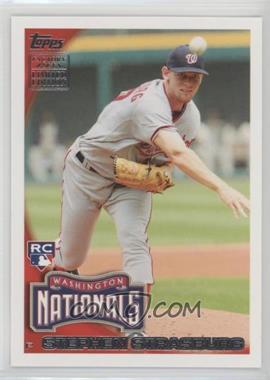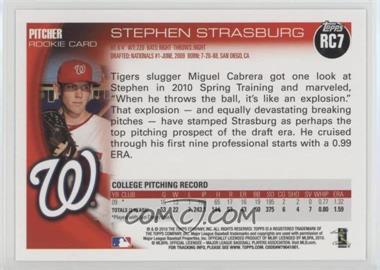 Each card has a "Limited Edition" foil stamp.
RC1 Jason Heyward
RC2 Mike Leake
RC3 Starlin Castro
RC4 Austin Jackson
RC5 Carlos Santana
RC6 Mike Stanton
RC7 Stephen Strasburg
RC8 Andrew Cashner
RC9 Brennan Boesch
RC10 Brian Matuz
Target Ruth Chrome Gold Refractors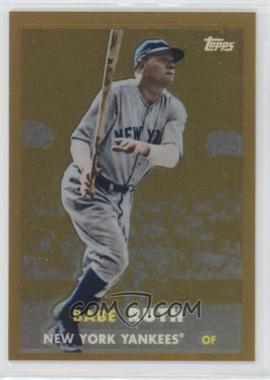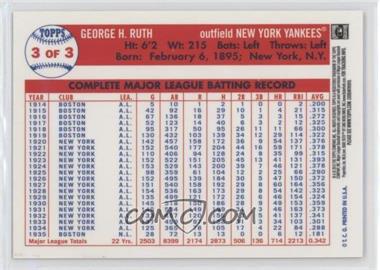 1 Babe Ruth
2 Babe Ruth
3 Babe Ruth
Wal-Mart Mantle Chrome Gold Refractors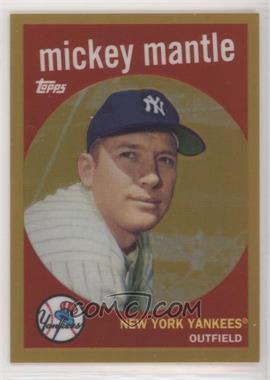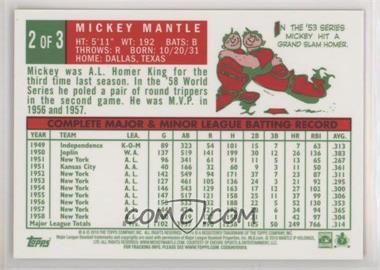 1 Mickey Mantle
2 Mickey Mantle
3 Mickey Mantle
Manufactured Patches
MLB Logoman Patch
See 2010 Topps Manufactured MLB Logoman Patch.
Historical Commemorative Patches
NOTE: Each card features a manufactured (not game-used) commemorative patch. These cards were exclusive to Blaster boxes.
Series One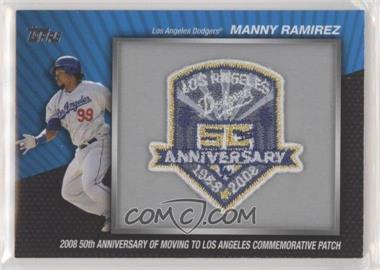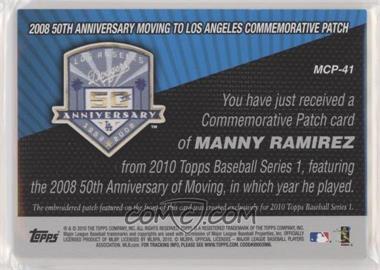 MCP-1 Tris Speaker
MCP-2 Babe Ruth
MCP-3 Babe Ruth
MCP-4 Mel Ott
MCP-5 Dizzy Dean
MCP-6 Jimmie Foxx
MCP-7 Hank Greenberg
MCP-8 Lou Gehrig
MCP-9 Lou Gehrig
MCP-10 Ralph Kiner
MCP-11 Johnny Mize
MCP-12 Robin Roberts
MCP-13 Monte Irvin
MCP-14 Duke Snider
MCP-15 Eddie Mathews
MCP-16 Mickey Mantle
MCP-17 Roger Maris
MCP-18 Johnny Podres
MCP-19 Bob Gibson
MCP-20 Juan Marichal
MCP-21 Orlando Cepeda
MCP-22 Al Kaline
MCP-23 Frank Robinson
MCP-24 Bobby Murcer
MCP-25 Willie Stargell
MCP-26 Johnny Bench
MCP-27 Ozzie Smith
MCP-28 Eddie Murray
MCP-29 Gary Carter
MCP-30 Dennis Eckersley
MCP-31 Ryne Sandberg
MCP-32 Gary Sheffield
MCP-33 Frank Thomas
MCP-34 Vladimir Guerrero
MCP-35 Ichiro
MCP-36 Curt Schilling
MCP-37 Chipper Jones
MCP-38 Ryan Zimmerman
MCP-39 Roy Halladay
MCP-40 Grady Sizemore
MCP-41 Manny Ramirez
MCP-42 Tim Lincecum
MCP-43 Evan Longoria
MCP-44 David Wright
MCP-45 Chase Utley
MCP-46 Mariano Rivera
MCP-47 Joe Mauer
MCP-48 Albert Pujols
MCP-49 Ichiro
MCP-50 Mark Teixeira
Series Two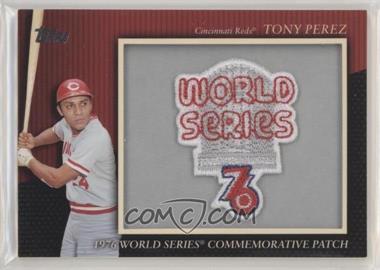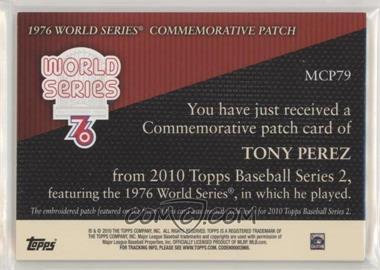 MCP-51 Richie Ashburn
MCP-52 Johnny Bench
MCP-53 Yogi Berra
MCP-54 Rod Carew
MCP-55 Orlando Cepeda
MCP-56 Rickey Henderson
MCP-57 Bob Feller
MCP-58 Rollie Fingers
MCP-59 Carlton Fisk
MCP-60 Catfish Hunter
MCP-61 Monte Irvin
MCP-62 Reggie Jackson
MCP-63 Fergie Jenkins
MCP-64 Al Kaline
MCP-65 George Kell
MCP-66 Harmon Killebrew
MCP-67 Ralph Kiner
MCP-68 Juan Marichal
MCP-69 Eddie Mathews
MCP-70 Bill Mazeroski
MCP-71 Willie McCovey
MCP-72 Joe Morgan
MCP-73 Eddie Murray
MCP-74 Ryne Sandberg
MCP-75 Tom Seaver
MCP-76 Hal Newhouser
MCP-77 Phil Niekro
MCP-78 Jim Palmer
MCP-79 Tony Perez
MCP-80 Phil Rizzuto
MCP-81 Robin Roberts
MCP-82 Brooks Robinson
MCP-83 Mike Schmidt
MCP-84 Red Schoendienst
MCP-85 Ozzie Smith
MCP-86 Warren Spahn
MCP-87 Willie Stargell
MCP-88 Hoyt Wilhelm
MCP-89 Jimmie Foxx
MCP-90 Mickey Mantle
MCP-91 Jackie Robinson
MCP-92 Lou Gehrig
MCP-93 Babe Ruth
MCP-94 Albert Pujols
MCP-95 David Wright
MCP-96 Mariano Rivera
MCP-97 Ryan Howard
MCP-98 Ryan Braun
MCP-99 Joe Mauer
MCP-100 CC Sabathia
MCP-101 Tris Speaker
MCP-102 Dizzy Dean
MCP-103 Lou Gehrig
MCP-104 Jimmie Foxx
MCP-105 Hank Greenberg
MCP-106 Bob Feller
MCP-107 Mel Ott
MCP-108 Johnny Mize
MCP-109 Phil Rizzuto
MCP-110 Enos Slaughter
MCP-111 Pee Wee Reese
MCP-112 Stan Musial
MCP-113 Hal Newhouser
MCP-114 Red Schoendienst
MCP-115 Yogi Berra
MCP-116 Larry Doby
MCP-117 Richie Ashburn
MCP-118 Whitey Ford
MCP-119 Johnny Podres
MCP-120 Duke Snider
MCP-121 Roger Maris
MCP-122 Lou Brock
MCP-123 Luis Aparicio
MCP-124 Eddie Mathews
MCP-125 Rollie Fingers
MCP-126 Reggie Jackson
MCP-127 Joe Morgan
MCP-128 Johnny Bench
MCP-129 Steve Carlton
MCP-130 Barry Larkin
MCP-131 Roberto Alomar
MCP-132 Greg Maddux
MCP-133 Derek Jeter
MCP-134 Mike Piazza
MCP-135 Derek Jeter
MCP-136 Chipper Jones
MCP-137 Alex Rodriguez
MCP-138 Roy Halladay
MCP-139 Josh Beckett
MCP-140 Hideki Matsui
MCP-141 Lance Berkman
MCP-142 Ryan Braun
MCP-143 Andre Ethier
MCP-144 Justin Morneau
MCP-145 Joe Mauer
MCP-146 Chase Utley
MCP-147 Vladimir Guerrero
MCP-148 Evan Longoria
MCP-149 Derek Jeter
MCP-150 Albert Pujols
Hat Logos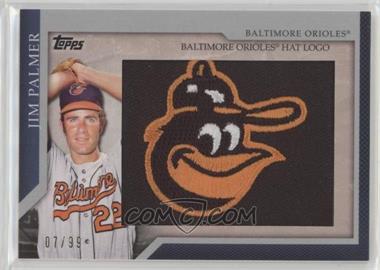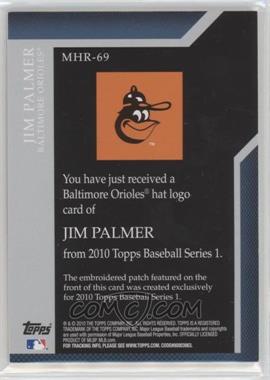 NOTE: Each card features a manufactured (not game-used) hat logo patch, and is serial-numbered to 99 copies. The cards were exclusive to Series One Hobby and HTA packs.
MHR-1 Babe Ruth
MHR-2 Babe Ruth
MHR-3 George Sisler
MHR-4 George Sisler
MHR-5 Honus Wagner
MHR-6 Jackie Robinson
MHR-7 Jimmie Foxx
MHR-8 Jimmie Foxx
MHR-9 Johnny Mize
MHR-10 Johnny Mize
MHR-11 Johnny Mize
MHR-12 Lou Gehrig
MHR-13 Mel Ott
MHR-14 Rogers Hornsby
MHR-15 Rogers Hornsby
MHR-16 Roy Campanella
MHR-17 Thurman Munson
MHR-18 Tris Speaker
MHR-19 Ty Cobb
MHR-20 Ty Cobb
MHR-21 Mickey Mantle
MHR-22 Richie Ashburn
MHR-23 Bo Jackson
MHR-24 Bo Jackson
MHR-25 Paul Molitor
MHR-26 Paul Molitor
MHR-27 Paul Molitor
MHR-28 Tony Gwynn
MHR-29 Tony Gwynn
MHR-30 Tony Gwynn
MHR-31 Al Kaline
MHR-32 Andre Dawson
MHR-33 Andre Dawson
MHR-34 Bob Feller
MHR-35 Bob Gibson
MHR-36 Bobby Murcer
MHR-37 Carl Erskine
MHR-38 Carl Erskine
MHR-39 Curt Schilling
MHR-40 Curt Schilling
MHR-41 Curt Schilling
MHR-42 Dale Murphy
MHR-43 Dale Murphy
MHR-44 Dizzy Dean
MHR-45 Dizzy Dean
MHR-46 Duke Snider
MHR-47 Duke Snider
MHR-48 Duke Snider
MHR-49 Dwight Gooden
MHR-50 Dwight Gooden
MHR-51 Eddie Mathews
MHR-52 Eddie Mathews
MHR-53 Eddie Murray
MHR-54 Eddie Murray
MHR-55 Eddie Murray
MHR-56 Eddie Murray
MHR-57 Fergie Jenkins
MHR-58 Fergie Jenkins
MHR-59 Frank Robinson
MHR-60 Frank Robinson
MHR-61 Frank Thomas
MHR-62 Frank Thomas
MHR-63 Frank Thomas
MHR-64 Gary Carter
MHR-65 Gary Carter
MHR-66 George Kell
MHR-67 Hank Greenberg
MHR-68 Jim Palmer
MHR-69 Jim Palmer
MHR-70 Jim Palmer
MHR-71 Jimmy Piersall
MHR-72 Johnny Bench
MHR-73 Johnny Bench
MHR-74 Johnny Podres
MHR-75 Johnny Podres
MHR-76 Juan Marichal
MHR-77 Juan Marichal
MHR-78 Monte Irvin
MHR-79 Nolan Ryan
MHR-80 Nolan Ryan
MHR-81 Nolan Ryan
MHR-82 Nolan Ryan
MHR-83 Orlando Cepeda
MHR-84 Orlando Cepeda
MHR-85 Ozzie Smith
MHR-86 Ozzie Smith
MHR-87 Ralph Kiner
MHR-88 Reggie Jackson
MHR-89 Reggie Jackson
MHR-90 Reggie Jackson
MHR-91 Reggie Jackson
MHR-92 Reggie Jackson
MHR-93 Robin Roberts
MHR-94 Robin Yount
MHR-95 Robin Yount
MHR-96 Roger Maris
MHR-97 Roger Maris
MHR-98 Roger Maris
MHR-99 Stan Musial
MHR-100 Steve Carlton
MHR-101 Steve Carlton
MHR-102 Tom Seaver
MHR-103 Tom Seaver
MHR-104 Tony Perez
MHR-105 Warren Spahn
MHR-106 Warren Spahn
MHR-107 Willie McCovey
MHR-108 Willie McCovey
MHR-109 Willie Stargell
MHR-110 Rickey Henderson
MHR-111 Rickey Henderson
MHR-112 Rickey Henderson
MHR-113 Rickey Henderson
MHR-114 Calrton Fisk
MHR-115 Calrton Fisk
MHR-116 Dennis Eckersley
MHR-117 Dennis Eckersley
MHR-118 Ryne Sandberg
MHR-119 Ryne Sandberg
MHR-120 Lou Brock
MHR-121 Carl Yastrzemski
MHR-122 Ernie Banks
MHR-123 Mike Schmidt
MHR-124 Alex Rodriguez
MHR-125 Alex Rodriguez
MHR-126 Alex Rodriguez
MHR-127 Kevin Youkilis
MHR-128 Vladimir Guerrero
MHR-129 Vladimir Guerrero
MHR-130 Chipper Jones
MHR-131 Dustin Pedroia
MHR-132 Ian Kinsler
MHR-133 Dustin Pedroia
MHR-134 Ryan Howard
MHR-135 Prince Fielder
MHR-136 David Wright
MHR-137 Carl Crawford
MHR-138 Justin Upton
MHR-139 Dan Haren
MHR-140 Randy Johnson
MHR-141 Randy Johnson
MHR-142 Randy Johnson
MHR-143 Randy Johnson
MHR-144 Randy Johnson
MHR-145 Randy Johnson
MHR-146 David Ortiz
MHR-147 Roy Halladay
MHR-148 Tim Lincecum
MHR-149 Pablo Sandoval
MHR-150 Albert Pujols
MHR-151 Hanley Ramirez
MHR-152 Nick Markakis
MHR-153 Ichiro
MHR-154 Adam Jones
MHR-155 Evan Longoria
MHR-156 Joe Mauer
MHR-157 Matt Kemp
MHR-158 Justin Verlander
MHR-159 Zack Greinke
MHR-160 Miguel Cabrera
MHR-161 Chase Utley
MHR-162 Adam Dunn
MHR-163 Manny Ramirez
MHR-164 Manny Ramirez
MHR-165 Grady Sizemore
MHR-166 Felix Hernandez
MHR-167 Mark Teixeira
MHR-168 Joey Votto
MHR-169 Ryan Braun
MHR-170 Mariano Rivera
MHR-171 Tommy Hanson
MHR-172 Matt Cain
MHR-173 Josh Johnson
MHR-174 Clayton Kershaw
MHR-175 Jon Lester
MHR-176 Elvis Andrus
MHR-177 Dexter Fowler
MHR-178 Rick Porcello
MHR-179 Andrew McCutchen
MHR-180 Colby Rasmus
MHR-181 Chris Coghlan
MHR-182 Nolan Reimold
MHR-183 Buster Posey
MHR-184 Brian Matusz
MHR-185 Madison Bumgarner
MHR-186 Neftali Feliz
4th of July Hat Logos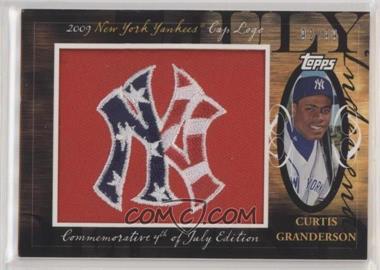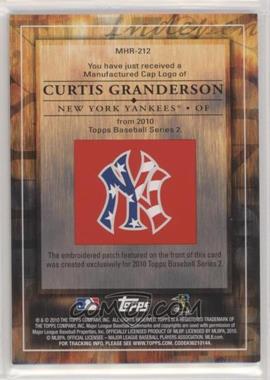 NOTE: Each card features a manufactured (not game-used) hat logo patch, and is serial-numbered to 99 copies. The cards were exclusive to Series Two Hobby and HTA packs.
MHR-187 Mark Teixeira
MHR-188 Vladimir Guerrero
MHR-189 Joe Mauer
MHR-190 Max Scherzer
MHR-191 Adrian Gonzalez
MHR-192 Josh Beckett
MHR-193 Jose Reyes
MHR-194 Ryan Braun
MHR-195 Cliff Lee
MHR-196 Kendry Morales
MHR-197 Tim Lincecum
MHR-198 Prince Fielder
MHR-199 Ichiro
MHR-200 Chipper Jones
MHR-201 Chase Utley
MHR-202 Felix Hernandez
MHR-203 Nolan Reimold
MHR-204 Albert Pujols
MHR-205 Torii Hunter
MHR-206 Evan Longoria
MHR-207 CC Sabathia
MHR-208 Mariano Rivera
MHR-209 B.J. Upton
MHR-210 Justin Upton
MHR-211 Ivan Rodriguez
MHR-212 Curtis Granderson
MHR-213 Josh Hamilton
MHR-214 Tim Hudson
MHR-215 Neftali Feliz
MHR-216 Babe Ruth
MHR-217 Adam Lind
MHR-218 David Price
MHR-219 Tommy Hanson
MHR-220 Andrew McCutchen
MHR-221 Adam Dunn
MHR-222 Victor Martinez
MHR-223 Pablo Sandoval
MHR-224 Ricky Romero
MHR-225 Brian McCann
MHR-226 Jered Weaver
MHR-227 Andrew Bailey
MHR-228 Joe Saunders
MHR-229 Colby Rasmus
MHR-230 Nick Markakis
MHR-231 Mark Reynolds
MHR-232 Ryan Howard
MHR-233 Stephen Drew
MHR-234 David Ortiz
MHR-235 Kenshin Kawakami
MHR-236 Michael Young
MHR-237 Jayson Werth
MHR-238 John Lackey
MHR-239 Dustn Pedroia
MHR-240 Travis Snider
MHR-241 Rajai Davis
MHR-242 Edgar Renteria
MHR-243 Justin Morneau
MHR-244 Jimmy Rollins
MHR-245 Elvis Andrus
MHR-246 David Wright
MHR-247 Javier Vazquez
MHR-248 Jorge Posada
MHR-249 Carlos Beltran
MHR-250 Jackie Robinson
MHR-251 Adam Jones
MHR-252 Alex Rodriguez
MHR-253 Koji Uehara
MHR-254 Brandon Webb
MHR-255 Kevin Kouzmanoff
MHR-256 Ryan Zimmerman
MHR-257 Brian Roberts
MHR-258 Alfonso Soriano
MHR-259 Jason Varitek
MHR-260 Aramis Ramirez
MHR-261 Jeremy Guthrie
MHR-262 Johnny Cueto
MHR-263 Jacoby Ellsbury
MHR-264 Carlos Quentin
MHR-265 Kosuke Fukudome
MHR-266 Grady Sizemore
MHR-267 Troy Tulowitzki
MHR-268 Alexei Ramirez
MHR-269 Jeff Francis
MHR-270 Jay Bruce
MHR-271 Rick Porcello
MHR-272 Gordon Beckham
MHR-273 Justin Verlander
MHR-274 Magglio Ordonez
MHR-275 Miguel Cabrera
MHR-276 Jake Peavy
MHR-277 Ryan Ludwick
MHR-278 Todd Helton
MHR-279 Carlos Lee
MHR-280 Mark Buehrle
MHR-281 Billy Butler
MHR-282 Chris Coghlan
MHR-283 Brett Anderson
MHR-284 Lance Berkman
MHR-285 Chone Figgins
MHR-286 Ubaldo Jimenez
MHR-287 Jason Kubel
MHR-288 Manny Ramirez
MHR-289 Joe Nathan
MHR-290 Jimmie Foxx
MHR-291 J.J. Hardy
MHR-292 Mike Cameron
MHR-293 Miguel Tejada
MHR-294 Carlos Delgado
MHR-295 Rogers Hornsby
MHR-296 Hunter Pence
MHR-297 Scott Kazmir
MHR-298 Tris Speaker
MHR-299 Jhoulys Chacin
MHR-300 Michael Cuddyer
MHR-301 Zack Greinke
MHR-302 Jeff Francoeur
MHR-303 Matt Kemp
MHR-304 Dan Haren
MHR-305 Andy Pettitte
MHR-306 David DeJesus
MHR-307 A.J. Burnett
MHR-308 Ty Cobb
MHR-309 Johnny Mize
MHR-310 Joakim Soria
MHR-311 Chris Carpenter
MHR-312 Asdrubal Cabrera
MHR-313 Shane Victorino
MHR-314 Andre Ethier
MHR-315 Kurt Suzuki
MHR-316 Honus Wagner
MHR-317 Clayton Kershaw
MHR-318 Zach Duke
MHR-319 Shin-Soo Choo
MHR-320 Matt Cain
MHR-321 Russell Martin
MHR-322 Joba Chamberlain
MHR-323 Jason Bay
MHR-324 Delmon Young
MHR-325 Matt Holliday
MHR-326 Scott Rolen
MHR-327 Adam Wainwright
MHR-328 Hanley Ramirez
MHR-329 Cal Ripken, Jr.
MHR-330 Mickey Mantle
MHR-331 Chase Headley
MHR-332 Rich Harden
MHR-333 Garrett Jones
MHR-334 Dexter Fowler
MHR-335 Ian Kinsler
MHR-336 Raul Ibanez
MHR-337 Roy Halladay
MHR-338 Ryan Spilborghs
MHR-339 Cole Hamels
MHR-340 Thurman Munson
MHR-341 Robinson Cano
MHR-342 Matt LaPorta
MHR-343 Travis Hafner
MHR-344 Lou Gehrig
MHR-345 Nelson Cruz
MHR-346 Derrek Lee
MHR-347 Juan Marichal
MHR-348 Rollie Fingers
MHR-349 Carl Yastrzemski
MHR-350 Frank Robinson
MHR-351 Joe Morgan
MHR-352 Steve Carlton
MHR-353 Catfish Hunter
MHR-354 Willie Stargell
MHR-355 Early Wynn
MHR-356 Larry Doby
MHR-357 Bill Mazeroski
MHR-358 Carlton Fisk
MHR-359 Dave Winfield
MHR-360 Enos Slaughter
MHR-361 Ernie Banks
MHR-362 Joe Morgan
MHR-363 Rollie Fingers
MHR-364 Phil Rizzuto
MHR-365 Bo Jackson
MHR-366 Dave Winfield
MHR-367 Babe Ruth
MHR-368 Luis Aparicio
MHR-369 Duke Snider
MHR-370 Richie Ashburn
MHR-371 Early Wynn
MHR-372 Yogi Berra
MHR-373 Lou Brock
MHR-374 Roger Maris
MHR-375 Orlando Cepeda
MHR-376 Catfish Hunter
MHR-377 Ralph Kiner
MHR-378 Bob Gibson
MHR-379 Robin Yount
MHR-380 Harmon Killebrew
MHR-381 Orlando Cepeda
MHR-382 Steve Carlton
MHR-383 Bob Feller
MHR-384 Dennis Eckersley
MHR-385 Robin Roberts
MHR-386 Willie McCovey
MHR-387 Hank Greenberg
MHR-388 Johnny Bench
MHR-389 Eddie Murray
MHR-390 Red Schoendienst
MHR-391 Roger Maris
MHR-392 Tris Speaker
MHR-393 Dale Murphy
MHR-394 Fergie Jenkins
MHR-395 Frank Robinson
MHR-396 Willie McCovey
MHR-397 George Kell
MHR-398 Dave Winfield
MHR-399 Ozzie Smith
MHR-401 Jim Palmer
MHR-402 Carlton Fisk
MHR-403 Duke Snider
MHR-404 Gary Carter
MHR-405 Luis Aparicio
MHR-406 Andre Dawson
MHR-407 Hal Newhouser
MHR-408 Al Kaline
MHR-409 Bo Jackson
MHR-410 Johnny Mize
MHR-411 Mike Schmidt
MHR-412 Jim Bunning
MHR-413 Tony Perez
MHR-414 Dizzy Dean
MHR-415 Frank Thomas
MHR-416 Stan Musial
Autographs and Game Used
Peak Performance Relics
Series One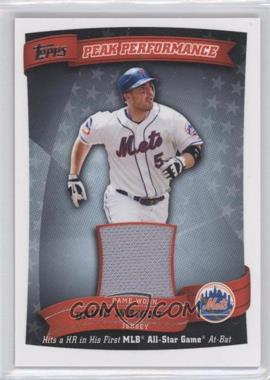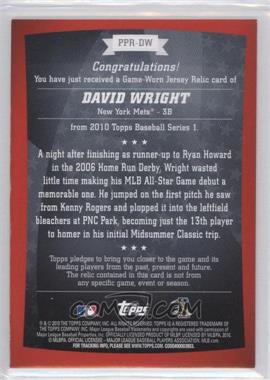 PPR-AC Asdrubal Cabrera B1
PPR-AE Alcides Escobar C1
PPR-AH1 Aaron Hill JSY B1
PPR-AH2 Aaron Hill BAT B1
PPR-AI Akinori Iwamura 1
PPR-AJ Adam Jones B1
PPR-AL Adam LaRoche A1
PPR-AP Albert Pujols B1
PPR-AR Aramis Ramirez C1
PPR-BG Bob Gibson A1
PPR-BM Brian McCann C1
PPR-BR Brad Lidge B1
PPR-BRU Babe Ruth A1
PPR-CF Carlton Fisk A1
PPR-CH Cole Hamels B1
PPR-CJ Chipper Jones B1
PPR-CL Cliff Lee B1
PPR-CR Cal Ripken, Jr. B1
PPR-CU Chase Utley B1
PPR-DE Dennis Eckersley B1
PPR-DG Dwight Gooden B1
PPR-DL Derrek Lee B1
PPR-DM Daniel Murphy A1
PPR-DO David Ortiz B1
PPR-DP Dustin Pedroia B1
PPR-DU Dan Uggla B1
PPR-DW David Wright C1
PPR-DW Dave Winfield C1
PPR-DY Delmon Young B1
PPR-EL Evan Longoria B1
PPR-FC Fausto Carmona B1
PPR-FH Felix Hernandez B1
PPR-GS Gary Sheffield A1
PPR-GSI George Sisler A1
PPR-GSO Geovany Soto C1
PPR-HG Hank Greenberg B1
PPR-HM Hideki Matsui B1
PPR-HW Honus Wagner A1
PPR-IS Ichiro B1
PPR-JB Jason Bulger B1
PPR-JBO Jeremy Bonderman B1
PPR-JD J.D. Drew B1
PPR-JE Jacoby Ellsbury B1
PPR-JG Jody Gerut B1
PPR-JH Jeremy Hermida B1
PPR-JM Johnny Mize A1
PPR-JP Jonathan Papelbon B1
PPR-JPO Jorge Posada B1
PPR-JR Jose Reyes B1
PPR-JS Joakim Soria B1
PPR-JV1 Joey Votto JSY B1
PPR-JV2 Joey Votto BAT B1
PPR-JW Jayson Werth A1
PPR-JWI Josh Willingham B1
PPR-JZ Jordan Zimmermann B1
PPR-KF Kosuke Fukudome B1
PPR-KJ Kenji Johjima B1
PPR-KY1 Kevin Youkilis BAT B1
PPR-KY2 Kevin Youkilis JSY C1
PPR-MC Matt Cain B1
PPR-MCA Melky Cabrera B1
PPR-MG Mat Gamel C1
PPR-MK Matt Kemp C1
PPR-MM Melvin Mora B1
PPR-MO Mel Ott A1
PPR-MP Manny Parra C1
PPR-MS Mike Schmidt A1
PPR-MY Michael Young B1
PPR-NS Nick Swisher C1
PPR-PF Prince Fielder B1
PPR-PM Paul Molitor B1
PPR-PWR Pee Wee Reese A1
PPR-RA Rick Ankiel B1
PPR-RB Ryan Braun B1
PPR-RH Rich Harden B1
PPR-RHE Rickey Henderson B1
PPR-RHO Ryan Howard B1
PPR-RW Rickie Weeks C1
PPR-SC Shin-Soo Choo B1
PPR-TG Tony Gwynn B1
PPR-TH Tim Hudson B1
PPR-THA Tommy Hanson B1
PPR-TL Tim Lincecum 1
PPR-TM Thurman Munson A1
PPR-TS Tris Speaker A1
PPR-TT Troy Tulowitzki B1
PPR-YG Yovani Gallardo B1
Series Two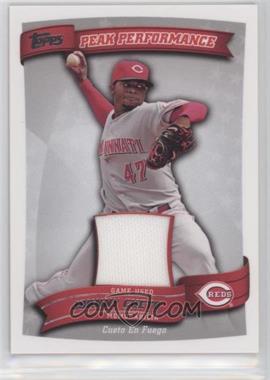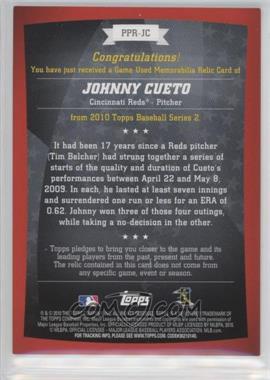 Each is also available in a Blue parallel, serial-numbered to 99 copies.
PPR-AC Andrew McCutchen 2
PPR-AG Adrian Gonzalez 2
PPR-AH Aaron Hill 2
PPR-AJ Adam Jones 2
PPR-AK Al Kaline 2
PPR-AR Alexei Ramirez 2
PPR-AS Alfonso Soriano 2
PPR-BP Buster Posey 2
PPR-CC Chris Coghlan 2
PPR-CH Catfish Hunter 2
PPR-CJ Chipper Jones 2
PPR-CR Colby Rasmus 2
PPR-DH Dan Haren 2
PPR-DO David Ortiz 2
PPR-DP David Price 2
PPR-DU Dan Uggla 2
PPR-FH Felix Hernandez 2
PPR-GB Gordon Beckham 2
PPR-GK George Kell 2
PPR-GS Grady Sizemore 2
PPR-GSI George Sisler 2
PPR-HP Hunter Pence 2
PPR-HR Hanley Ramirez 2
PPR-HW Honus Wagner 2
PPR-IK Ian Kinsler 2
PPR-IS Ichiro 2
PPR-JC Johnny Cueto 2
PPR-JH Josh Hamilton 2
PPR-JM Justin Morneau 2
PPR-JMI Johnny Mize 2
PPR-JP Willie Stargell 2
PPR-JU Justin Upton 2
PPR-JV Joey Votto 2
PPR-KF Kosuke Fukudome 2
PPR-KK Kenshin Kawakami 2
PPR-LB Lance Berkman 2
PPR-MC Matt Cain 2
PPR-MI Monte Irvin 2
PPR-MO Mel Ott 2
PPR-NF Neftali Feliz 2
PPR-NM Nick Markakis 2
PPR-OS Ozzie Smith 2
PPR-PF Prince Fielder 2
PPR-PR Phil Rizzuto 2
PPR-PS Pablo Sandoval 2
PPR-PWR Pee Wee Reese 2
PPR-RA Richie Ashburn 2
PPR-RC Roy Campanella 2
PPR-RH Ryan Howard 2
PPR-RHO Rogers Hornsby 2
PPR-RP Rick Porcello 2
PPR-RR Robin Roberts 2
PPR-TH Tommy Hanson 2
PPR-TM Thurman Munson 2
PPR-TS Tris Speaker 2
PPR-TT Troy Tulowitzki 2
PPR-UJ Ubaldo Jimenez 2
PPR-YB Yogi Berra 2
PPR-YG Yovani Gallardo 2
PPR-ZG Zack Greinke 2
Peak Performance Autographs
Series One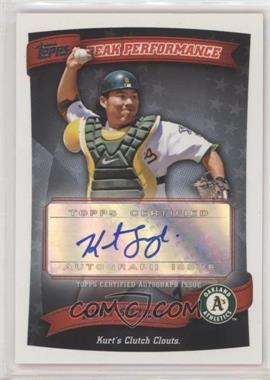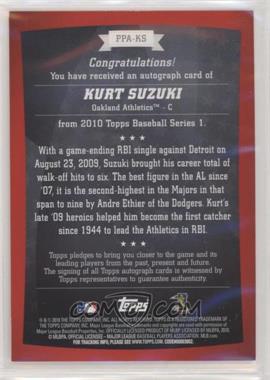 PPA-AP Albert Pujols
PPA-AR Alex Rodriguez
PPA-AS Alfonso Soriano
PPA-BP Buster Posey
PPA-BPA Bobby Parnell
PPA-CB Collin Balester
PPA-CC Carl Crawford
PPA-CJ Chipper Jones
PPA-CK Clayton Kershaw
PPA-CY Chris Young
PPA-DB Daniel Bard
PPA-DG Dwight Gooden
PPA-DO David Ortiz
PPA-DP Dustin Pedroia
PPA-DS Daniel Schlereth
PPA-DW David Wright
PPA-FJ Fergie Jenkins
PPA-FM Franklin Morales
PPA-FR Frank Robinson
PPA-GB Gordon Beckham
PPA-GC Gary Carter
PPA-GP Glen Perkins
PPA-HR Hanley Ramirez
PPA-JB Jay Bruce
PPA-JC Johnny Cueto
PPA-JJ Josh Johnson
PPA-JMI Jose Mijares
PPA-KS Kurt Suzuki
PPA-LS Lee Smith
PPA-MB Milton Bradley
PPA-MG Mat Gamel
PPA-MR Manny Ramirez
PPA-MS Max Scherzer
PPA-MT Matt Tolbert
PPA-PF Prince Fielder
PPA-PH Phil Hughes
PPA-RB Ryan Braun
PPA-RC Robinson Cano
PPA-RH Ryan Howard
PPA-RP Ryan Perry
PPA-RR Randy Ruiz
PPA-SV Shane Victorino
PPA-TH Tommy Hanson
PPA-TT Troy Tulowitzki
PPA-VG Vladimir Guerrero
PPA-WD Wade Davis
PPA-WM Willie McCovey
Series Two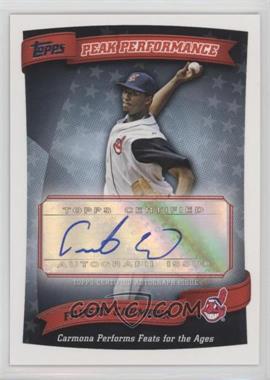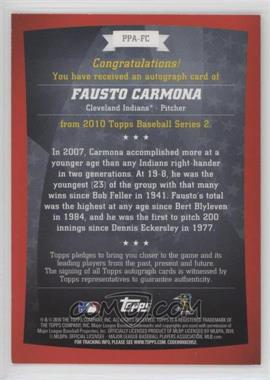 PPA-AB Andrew Bailey
PPA-ABA Antonio Bastardo
PPA-AE Andre Ethier
PPA-AH Aaron Hill
PPA-AM Andrew Miller
PPA-AR Alex Rodriguez
PPA-BA Brett Anderson
PPA-BM Brian McCann
PPA-CB Clay Buchholz
PPA-CBI Chad Billingsley
PPA-CD Chris Dickerson
PPA-CG Curtis Granderson
PPA-CGO Carlos Gomez
PPA-CM Cameron Maybin
PPA-CR Carlos Ruiz
PPA-CV Chris Volstad
PPA-DB Dallas Braden
PPA-DM Dan Murphy
PPA-DP Dustin Pedroia
PPA-DS Denard Span
PPA-DW David Wright
PPA-EV Edison Volquez
PPA-FC Fausto Carmona
PPA-GG Gio Gonzalez
PPA-GK George Kell
PPA-HK Howie Kendrick
PPA-HP Hunter Pence
PPA-HR Hanley Ramirez
PPA-JB Jason Bartlett
PPA-JC Jack Cust
PPA-JD Jermaine Dye
PPA-JF Jeff Francoeur
PPA-JFR Jeff Francis
PPA-JL Jon Lester
PPA-JM Joe Morgan
PPA-JMA John Maine
PPA-JMO Justin Morneau
PPA-JP Jhonny Peralta
PPA-JR Juan Rivera
PPA-JS Joe Saunders
PPA-JSO Joakim Soria
PPA-JU Justin Upton
PPA-KU Koji Uehara
PPA-LA Louis Aparicio
PPA-MN Mike Napoli
PPA-MR Manny Ramirez
PPA-MS Mike Schmidt
PPA-MSC Max Scherzer
PPA-MY Michael Young
PPA-NS Nick Swisher
PPA-OS Ozzie Smith
PPA-PF Prince Fielder
PPA-PH Phil Hughes
PPA-RC Robinson Cano
PPA-RH Ryan Howard
PPA-RI Raul Ibanez
PPA-RW Randy Wells
PPA-TC Trevor Cahill
PPA-TH Torii Hunter
PPA-TS Travis Snider
PPA-UJ Ubaldo Jimenez
PPA-WD Wade Davis
PPA-WM Willie McCovey
Peak Performance Autographed Relics
Each card is serial-numbered to 50 copies.
Series One
PPAR-CG Curtis Granderson
PPAR-DO David Ortiz
PPAR-DW David Wright
PPAR-GB Gordon Beckham
PPAR-HR Hanley Ramirez
PPAR-JJ Josh Johnson
PPAR-PF Prince Fielder
PPAR-RB Ryan Braun
PPAR-RH Ryan Howard
PPAR-TT Troy Tulowitzki
Series Two
PPAR-AE Andre Ethier
PPAR-CB Chad Billingsley
PPAR-DW David Wright
PPAR-FH Felix Hernandez
PPAR-HP Hunter Pence
PPAR-HR Hanley Ramirez
PPAR-JM Justin Morneau
PPAR-JU Justin Upton
PPAR-MK Matt Kemp
PPAR-PF Prince Fielder
PPAR-RH Ryan Howard
Peak Performance Jumbo Relics
Series One
PPJR-AE Alcides Escobar
PPJR-AH Aaron Hill
PPJR-BP Buster Posey
PPJR-CH Cole Hamels
PPJR-DU Dan Uggla
PPJR-FH Felix Hernandez
PPJR-GS Geovany Soto
PPJR-JV Joey Votto
PPJR-NF Neftali Feliz
PPJR-XN Xavier Nady
PPJR-YG Yovani Gallardo
PPJR-ZG Zack Greinke
Series Two
PPJR-AG Adrian Gonzalez
PPJR-AM Andrew McCutchen
PPJR-AS Alfonso Soriano
PPJR-CJ Chipper Jones
PPJR-CR Colby Rasmus
PPJR-DP David Price
PPJR-GB Gordon Beckham
PPJR-HP Hunter Pence
PPJR-HR Hanley Ramirez
PPJR-IK Ian Kinsler
PPJR-JH Josh Hamilton
PPJR-JM Justin Morneau
PPJR-JU Justin Upton
PPJR-KK Kenshin Kawakami
PPJR-MC Matt Cain
PPJR-PS Pablo Sandoval
PPJR-RP Rick Porcello
PPJR-TH Tommy Hanson
PPJR-TT Troy Tulowitzki
PPJR-ZG Zack Greinke
Legendary Lineage Relic Cards
Each is serial-numbered to 50 copies.
Series One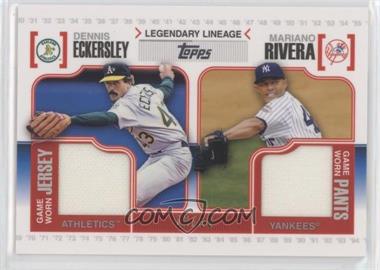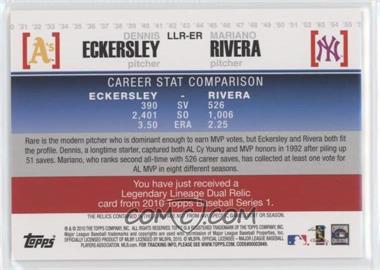 LLR-CR Johnny Bench / Ivan Rodriguez
LLR-CW Gary Carter / David Wright
LLR-ER Dennis Eckersley / Mariano Rivera
LLR-FR Jimmie Foxx / Manny Ramirez
LLR-GB Hank Greenberg / Ryan Braun
LLR-MH Willie McCovey / Ryan Howard
LLR-MJ Mickey Mantle / Chipper Jones
LLR-MP Stan Musial / Albert Pujols
LLR-RJ Cal Ripken, Jr. / Derek Jeter
LLR-SE Duke Snider / Andre Ethier
LLR-SH Warren Spahn / Tommy Hanson
LLR-SL Mike Schmidt / Evan Longoria
LLR-SS George Sisler / Ichiro
LLR-SSI Tris Speaker / Grady Sizemore
LLR-TF Frank Thomas / Prince Fielder
LLR-WR Honus Wagner / Hanley Ramirez
Series Two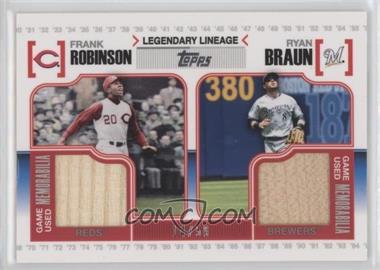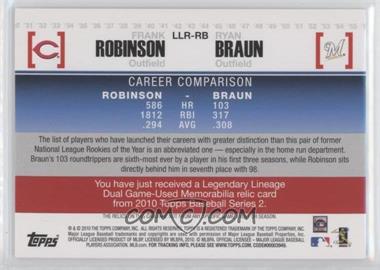 LLR-BC Lou Brock / Carl Crawford
LLR-BM Yogi Berra / Jorge Posada
LLR-CS Orlando Cepeda / Pablo Sandoval
LLR-HU Rickey Henderson / B.J. Upton
LLR-KC Al Kaline / Miguel Cabrera
LLR-KM Harmon Killebrew / Justin Morneau
LLR-MB Joe Mauer / Johnny Bench
LLR-MJ Eddie Mathews / Chipper Jones
LLR-MK Dale Murphy / Matt Kemp
LLR-MT Mickey Mantle / Mark Teixeira
LLR-RB Frank Robinson / Ryan Braun
LLR-RH Babe Ruth / Ryan Howard
LLR-RR Cal Ripken, Jr. / Hanley Ramirez
LLR-SR Mike Schmidt / Alex Rodriguez
LLR-SU Ryne Sandberg / Chase Utley
World Champion Relics
Each card is serial-numbered to 100 copies.
WCR-BG Brett Gardner BAT
WCR-EH Eric Hinske BAT
WCR-HM Hideki Matusi BAT
WCR-JD Johnny Damon BAT
WCR-JG Joe Girardi MGR PANTS
WCR-JH Jerry Hairston, Jr. PANT
WCR-JP Jorge Posada BAT
WCR-MR Mariano Rivera PANTS
WCR-MT Mark Teixeira BAT
WCR-NS Nick Swisher BAT
World Champion Autographs
Each card is serial-numbered to 50 copies. All autographs are stickers.
WCA-AR Alex Rodriguez
WCA-RC Robinson Cano
WCA-MR Mariano Rivera
WCA-MC Melky Cabrera
WCA-CS CC Sabathia
World Champion Autographed Relics
Each card is serial-numbered to 50 copies. All autographs are stickers.
WCAR-AR Alex Rodriguez BAT
WCAR-RC Robinson Cano PANTS
WCAR-MR Mariano Rivera PANTS
WCAR-MC Melky Cabrera BAT
WCAR-CS CC Sabathia
In the Name Letter Relics
NOTE: Each card features an authentic letter taken from the nameplate of each player's 2009 All-Star Game warm-up jersey. There is one unique relic for each letter of the respective player's last name.
INR-1 Chase Utley
INR-2 Nelson Cruz
INR-3 Adam Jones
INR-4 Justin Upton
INR-5 Albert Pujols
INR-6 Ben Zobrist
INR-7 Joe Mauer
INR-8 Yadier Molina
INR-9 Mark Teixeira
INR-10 David Wright
INR-11 Carlos Pena
INR-12 Hanley Ramirez
INR-13 Adrian Gonzalez
INR-14 Francisco Rodriguez
INR-15 Evan Longoria
INR-16 Brandon Inge
INR-17 Shane Victorino
INR-18 Raul Ibanez
INR-19 Jason Bay
INR-20 Jayson Werth
INR-21 Ichiro
INR-22 Heath Bell
INR-23 Andrew Bailey
INR-24 Chad Billingsley
INR-25 Josh Hamilton
INR-26 Trevor Hoffman
INR-27 Josh Beckett
INR-28 Zach Duke
INR-29 Mark Buehrle
INR-30 Zack Greinke
INR-31 Francisco Cordero
INR-32 Ryan Franklin
INR-33 Brian Fuentes
INR-34 Dan Haren
INR-35 Roy Halladay
INR-36 Josh Johnson
INR-37 Felix Hernandez
INR-38 Ted Lilly
INR-39 Edwin Jackson
INR-40 Tim Lincecum
INR-41 Joe Nathan
INR-42 Jason Marquis
INR-43 Jonathan Papelbon
INR-44 Johan Santana
INR-45 Mariano Rivera
INR-46 Brian McCann
INR-47 Justin Verlander
INR-48 Prince Fielder
INR-49 Tim Wakefield
INR-50 Ryan Braun
INR-51 Victor Martinez
INR-52 Ryan Zimmerman
INR-53 Orlando Hudson
INR-54 Kevin Youkilis
INR-55 Freddy Sanchez
INR-56 Aaron Hill
INR-57 Miguel Tejada
INR-58 Jason Bartlett
INR-59 Ryan Howard
INR-60 Michael Young
INR-61 Brad Hawpe
INR-62 Carl Crawford
INR-63 Hunter Pence
INR-64 Curtis Granderson
INR-65 Jonathan Broxton
INR-66 Matt Cain
Mickey Mantle Reprint Relic
MMR-61 Mickey Mantle BAT 61
MMR-62 Mickey Mantle BAT 62
MMR-63 Mickey Mantle BAT 63
Baseball Legends Cut Signatures
Each is a one-of-one.
BLCS1 Thurman Munson
BLCS2 Jackie Robinson
BLCS3 Mickey Mantle
BLCS4 Barack Obama
BLCS5 George Sisler
BLCS6 Johnny Mize
BLCS7 Lew Burdette
BLCS8 Richie Ashburn
BLCS9 Bob Lemon
BLCS10 Pee Wee Reese
BLCS11 Roy Campanella
BLCS12 Tris Speaker
BLCS13 Mel Ott
BLCS14 Jimmie Foxx
BLCS15 Honus Wagner