1991 Topps Traded
Description
1991 Topps Traded is a 132-card set released in late 1991 and was distributed in both factory set and pack form. The factory set cards were produced at Topps' Irish facility and are printed on white cardstock. The cards in packs were produced domestically and printed on gray cardstock. The pack version was released in limited quantities and graybacked singles are tougher to find than whitebacks. Despite this, both were grossly overproduced.
For the first time since 1988, and the first time in a non-Olympic year, Topps included the 25-man USA National Team. 1991 was the beginning of a three-year run as a sponsor of USA Baseball.
Notable rookies include Jeff Bagwell, Jason Giambi and Ivan "Pudge" Rodriguez.
Distribution
Factory Sets: Hobby only Wax: 36 packs per box, seven cards per pack Tiffany: Factory set exclusive, Hobby only
Reviews
Checklist
Base Set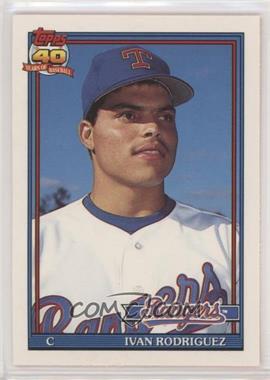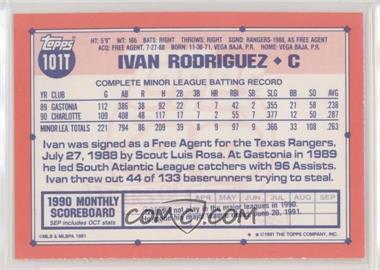 1T Juan Agosto
2T Roberto Alomar
3T Wally Backman
4T Jeff Bagwell RC
5T Skeeter Barnes
6T Steve Bedrosian
7T Derek Bell
8T George Bell
9T Rafael Belliard
10T Dante Bichette
11T Bud Black
12T Mike Boddicker
13T Sid Bream
14T Hubie Brooks
15T Brett Butler
16T Ivan Calderon
17T John Candelaria
18T Tom Candiotti
19T Gary Carter
20T Joe Carter
21T Rick Cerone
22T Jack Clark
23T Vince Coleman
24T Scott Coolbaugh
25T Danny Cox
26T Danny Darwin
27T Chili Davis
28T Glenn Davis
29T Steve Decker RC
30T Rob Deer
31T Rich DeLucia RC
32T John Dettmer USA RC
33T Brian Downing
34T Darren Dreifort USA RC
35T Kirk Dressendorfer RC
36T Jim Essian MGR
37T Dwight Evans
38T Steve Farr
39T Jeff Fassero RC
40T Junior Felix
41T Tony Fernandez
42T Steve Finley
43T Jim Fregosi MGR
44T Gary Gaetti
45T Jason Giambi USA RC
46T Kirk Gibson
47T Leo Gomez
48T Luis Gonzalez RC
49T Jeff Granger USA RC
50T Todd Greene USA RC
51T Jeffrey Hammonds USA RC
52T Mike Hargrove MGR
53T Pete Harnisch
54T Rick Helling USA RC UER (mispelled "Hellings" on back)
55T Glenallen Hill
56T Charlie Hough
57T Pete Incaviglia
58T Bo Jackson
59T Danny Jackson
60T Reggie Jefferson
61T Charles Johnson USA RC
62T Jeff Johnson RC
63T Todd Johnson USA RC*
64T Barry Jones
65T Chris Jones RC
66T Scott Kamieniecki RC
67T Pat Kelly RC
68T Darryl Kile
69T Chuck Knoblauch
70T Bill Krueger
71T Scott Leius
72T Donnie Leshnock USA RC*
73T Mark Lewis
74T Candy Maldonado
75T Jason McDonald USA RC
76T Willie McGee
77T Fred McGriff
78T Billy McMillon USA RC
79T Hal McRae MGR
80T Dan Melendez USA RC*
81T Orlando Merced RC
82T Jack Morris
83T Phil Nevin USA RC
84T Otis Nixon
85T Johnny Oates RC
86T Bob Ojeda
87T Mike Pagliarulo
88T Dean Palmer
89T Dave Parker
90T Terry Pendleton
91T Tony Phillips USA RC*
92T Doug Piatt RC
93T Ron Polk USA CO
94T Tim Raines
95T Willie Randolph
96T Dave Righetti
97T Ernie Riles
98T Chris Roberts USA RC*
99T Jeff D. Robinson
100T Jeff M. Robinson
101T Ivan Rodriguez RC
102T Steve Rodriguez USA RC
103T Tom Runnells MGR
104T Scott Sanderson
105T Bob Scanlan RC
106T Pete Schourek RC
107T Gary Scott RC
108T Paul Shuey USA RC
109T Doug Simons RC
110T Dave Smith
111T Cory Snyder
112T Luis Sojo
113T Kennie Steenstra USA RC
114T Darryl Strawberry
115T Franklin Stubbs
116T Todd Taylor USA RC*
117T Wade Taylor RC
118T Garry Templeton
119T Mickey Tettleton
120T Tim Teufel
121T Mike Timlin RC
122T David Tuttle USA RC*
123T Mo Vaughn
124T Jeff Ware USA RC
125T Devon White
126T Mark Whiten
127T Mitch Williams
128T Craig Wilson USA RC
129T Willie Wilson
130T Chris Wimmer USA RC*
131T Ivan Zweig USA RC*
132T Checklist 1T-132T
Parallels
Grey Backs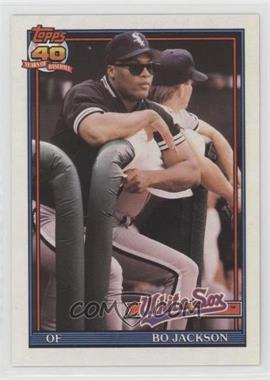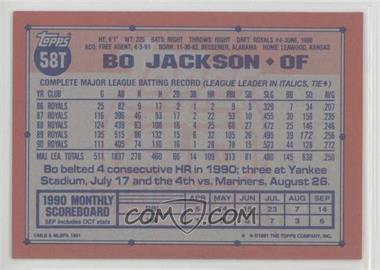 For the second and final year, Topps Traded was made available in both factory set and pack form. While factory sets were produced by Topps' Irish factory and printed on white cardstock, the pack edition was printed domestically and on the same grey cardstock as the regular Topps flagship set.
Topps Traded Tiffany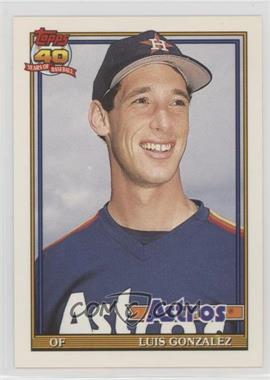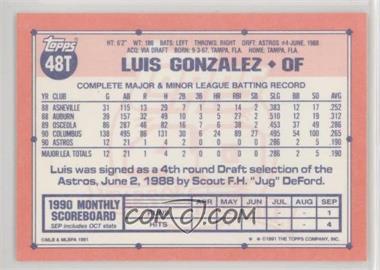 For the eighth, and final, year, Topps issued a "high-end" Tiffany version. 1991 Topps Traded Tiffany cards are printed on white cardstock with a glossy coating and were produced at Topps' factory in Ireland. Although production figures were never disclosed, it is believed that the 1991 edition was the scarcest Topps Traded Tiffany set produced.