1998 Pinnacle
Description
1998 Pinnacle was a 200-card set released in February 1998 and was the last offering of the flagship brand before the Donruss/Leaf/Pinnacle parent brand went bankrupt in July/August 1998. This final product offering marked the end of a 7-year run where the "premium" brand began in the early-1990s, peaked with collector popularity in the mid-1990s, and fell by the late-1990s. Responsible for some of the Hobby's most recognized card and card design innovations like pack-inserting Press Plates and Dufex card technology, respectively, the demise of the parent brand was viewed sadly by Hobby and is still fondly remembered today.
Each base card featured a borderless color photo with a holographic foil nameplate and team logo on the front. For cards 1-157, there were 3 card back variations each featuring Full, Home, or Away career stats and were all produced in equal quantities.
There were 3 subsets and Checklists at the end of the set:
Rookies
Field of Vision
Goin' Jake
There were no notable Rookie Cards in the set.
Distribution
Hobby/Retail: 18 packs per box, ten cards per pack (MSRP: $2.99)
Power Packs: 12 packs per box, 20 cards plus one oversized card per pack (MSRP: $4.99)
Insertion Ratios
| Cards | Total Cards | Numbered To | Wax Odds | Power Pack Odds |
| --- | --- | --- | --- | --- |
| Base | 200 | - | ? | ? |
| Museum Collection | 100 | - | 1:9 | ? |
| Artist's Proof | 100 | - | 1:39 | ? |
| Power Pack Jumbos | 24 | - | N/A | 1:1 |
| Press Plates | 284* | one-of-one** | 1:1250 | ? |
| Epix | 24 | - | 1:21 | ? |
| Hit it Here | 10 | ? | 1:19 | ? |
| Spellbound | 50 | - | 1:17 | ? |
* Includes both the base set and all non-parallel inserts. ** Eight Press Plates for each card: 4 for front of card (C,M,Y,K colors), 4 for back of card (C,M,Y,K colors).
Checklist
Base Set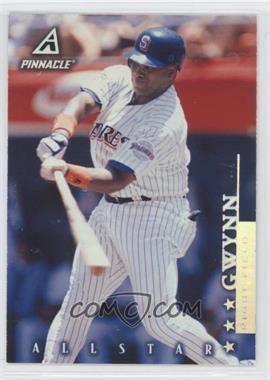 NOTE: Cards #1-#157 were available in three different variations: Full, Home, and Away. One-third of the base cards produced had the full career stats on the back, one-third had career stats at the player's home ballpark, and one-third had career stats of the player away from his home ballpark. A set is considered complete with any card.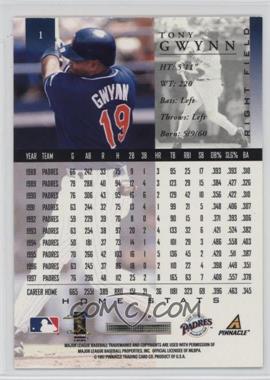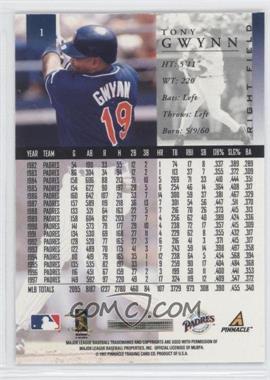 1 Tony Gywnn
2 Pedro Martinez
3 Kenny Lofton
4 Curt Schilling
5 Shawn Estes
6 Tom Glavine
7 Mike Piazza
8 Ray Lankford
9 Barry Larkin
10 Tony Womack
11 Jeff Blauser
12 Rod Beck
13 Larry Walker
14 Greg Maddux
15 Mark Grace
16 Ken Caminiti
17 Bobby Jones
18 Chipper Jones
19 Javy Lopez
20 Moises Alou
21 Royce Clayton
22 Darryl Kile
23 Barry Bonds
24 Steve Finley
25 Andres Galarraga
26 Denny Neagle
27 Todd Hundley
28 Jeff Bagwell
29 Andy Pettitte
30 Darin Erstad
31 Carlos Delgado
32 Matt Williams
33 Will Clark
34 Vinny Castilla
35 Brad Radke
36 John Olerud
37 Andruw Jones
38 Jason Giambi
39 Scott Rolen
40 Gary Sheffield
41 Jimmy Key
42 Kevin Appier
43 Wade Boggs
44 Hideo Nomo
45 Manny Ramirez
46 Wilton Guerrero
47 Travis Fryman
48 Chili Davis
49 Jeromy Burnitz
50 Craig Biggio
51 Tim Salmon
52 Jose Cruz, Jr.
53 Sammy Sosa
54 Hideki Irabu
55 Chan Ho Park
56 Robin Ventura
57 Jose Guillen
58 Deion Sanders
59 Jose Canseco
60 Jay Buhner
61 Rafael Palmeiro
62 Vladimir Guerrero
63 Mark McGwire
64 Derek Jeter
65 Bobby Bonilla
66 Raul Mondesi
67 Paul Molitor
68 Joe Carter
69 Marquis Grissom
70 Juan Gonzalez
71 Kevin Orie
72 Rusty Greer
73 Henry Rodriguez
74 Fernando Tatis
75 John Valentin
76 Matt Morris
77 Ray Durham
78 Geronimo Berroa
79 Scott Brosius
80 Willie Greene
81 Rondell White
82 Doug Drabek
83 Derek Bell
84 Butch Huskey
85 Doug Jones
86 Jeff Kent
87 Jim Edmonds
88 Mark McLemore
89 Todd Zeile
90 Edgardo Alfonzo
91 Carlos Baerga
92 Jorge Fabregas
93 Alan Benes
94 Troy Percival
95 Edgar Renteria
96 Jeff Fassero
97 Reggie Sanders
98 Dean Palmer
99 J.T. Snow
100 Dave Nilsson
101 Dan Wilson
102 Robb Nen
103 Damion Easley
104 Kevin Foster
105 Jose Offerman
106 Steve Cooke
107 Matt Stairs
108 Darryl Hamilton
109 Steve Karsay
110 Gary DiSarcina
111 Dante Bichette
112 Billy Wagner
113 David Segui
114 Bob Higginson
115 Jeffrey Hammonds
116 Kevin Brown
117 Paul Sorrento
118 Mark Leiter
119 Charles Nagy
120 Danny Patterson
121 Brian McRae
122 Jay Bell
123 Jamie Moyer
124 Carl Everett
125 Greg Colbrunn
126 Jason Kendall
127 Luis Sojo
128 Mike Lieberthal
129 Reggie Jefferson
130 Cal Eldred
131 Orel Hershiser
132 Doug Glanville
133 Willie Blair
134 Neifi Perez
135 Sean Berry
136 Chuck Finley
137 Alex Gonzalez
138 Dennis Eckersley
139 Kenny Rogers
140 Troy O'Leary
141 Roger Bailey
142 Yamil Benitez
143 Wally Joyner
144 Bobby Witt
145 Pete Schourek
146 Terry Steinbach
147 B.J. Surhoff
148 Esteban Loaiza
149 Heathcliff Slocumb
150 Ed Sprague
151 Gregg Jefferies
152 Scott Erickson
153 Jaime Navarro
154 David Wells
155 Alex Fernandez
156 Tim Belcher
157 Mark Grudzielanek
Rookies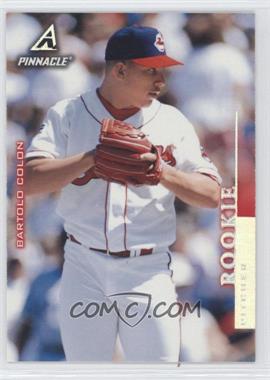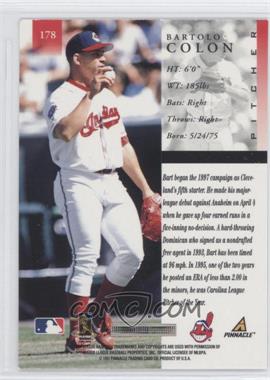 158 Scott Hatteberg
159 Paul Konerko
160 Ben Grieve
161 Abraham Nunez
162 Shannon Stewart
163 Jaret Wright
164 Derrek Lee
165 Todd Dunwoody
166 Steve Woodard
167 Ryan McGuire
168 Jeremi Gonzalez
169 Mark Kotsay
170 Brett Tomko
171 Bobby Estalella
172 Livan Hernandez
173 Todd Helton
174 Garrett Stephenson
175 Pokey Reese
176 Tony Saunders
177 Antone Williamson
178 Bartolo Colon
179 Karim Garcia
180 Juan Encarnacion
181 Jacob Cruz
Field of Vision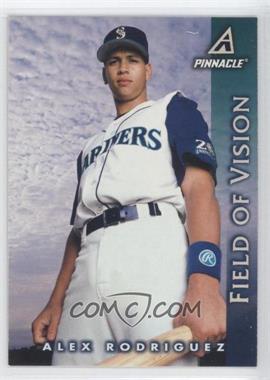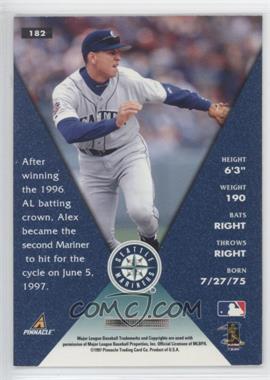 182 Alex Rodriguez
183 Cal Ripken, Jr. / Roberto Alomar
184 Roger Clemens
185 Derek Jeter
186 Frank Thomas
187 Ken Griffey, Jr.
Goin' Jake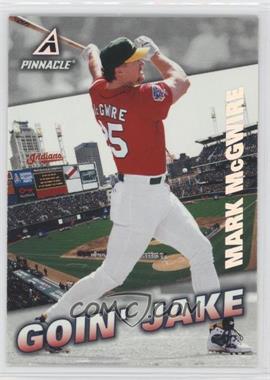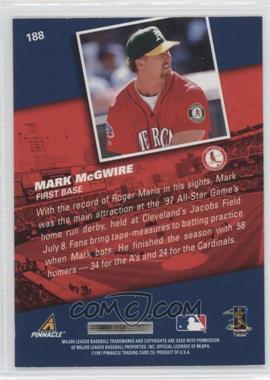 188 Mark McGwire
189 Tino Martinez
190 Larry Walker
191 Brady Anderson
192 Jeff Bagwell
193 Ken Griffey, Jr.
194 Chipper Jones
195 Ray Lankford
196 Jim Thome
197 Nomar Garciaparra
Checklists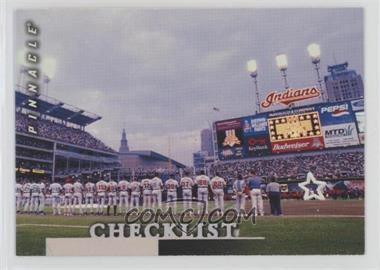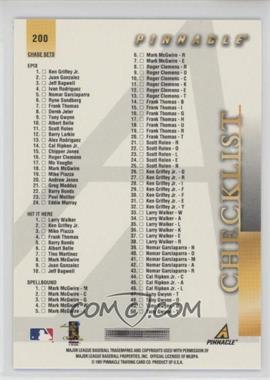 198 All-Star Home Run Derby Contestants
199 Tino Martinez
200 Jacobs Field
Parallels
There were 5 different parallels that varied in size (both number of cards and physical measurement):
Museum Collection (100 cards)
Artist's Proof (100 cards)
Power Pack Jumbos (24 cards)
Press Plate (200 cards)
Uncut (6 cards)
Museum Collection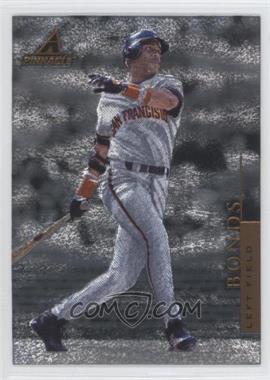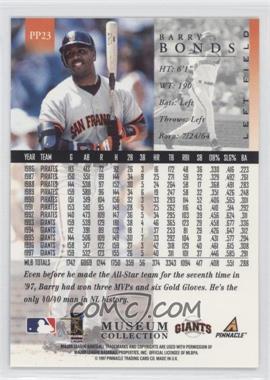 Museum Collection was a 100-card, partial-parallel that utilized the same photo and design as the base set but featured a silver wave Dufex finish.
PP1 Tony Gwynn
PP2 Pedro Martinez
PP3 Kenny Lofton
PP4 Curt Schilling
PP5 Shawn Estes
PP6 Tom Glavine
PP7 Mike Piazza
PP8 Ray Lankford
PP9 Barry Larkin
PP10 Tony Womack
PP11 Jeff Blauser
PP12 Rod Beck
PP13 Larry Walker
PP14 Greg Maddux
PP15 Mark Grace
PP16 Ken Caminiti
PP17 Bobby Jones
PP18 Chipper Jones
PP19 Javy Lopez
PP20 Moises Alou
PP21 Royce Clayton
PP22 Darryl Kile
PP23 Barry Bonds
PP24 Steve Finley
PP25 Andres Galarraga
PP26 Denny Neagle
PP27 Todd Hundley
PP28 Jeff Bagwell
PP29 Andy Pettitte
PP30 Darin Erstad
PP31 Carlos Delgado
PP32 Matt Williams
PP33 Will Clark
PP34 Brad Radke
PP35 John Olerud
PP36 Andruw Jones
PP37 Scott Rolen
PP38 Gary Sheffield
PP39 Jimmy Key
PP40 Wade Boggs
PP41 Hideo Nomo
PP42 Manny Ramirez
PP43 Wilton Guerrero
PP44 Travis Fryman
PP45 Craig Biggio
PP46 Tim Salmon
PP47 Jose Cruz, Jr.
PP48 Sammy Sosa
PP49 Hideki Irabu
PP50 Jose Guillen
PP51 Deion Sanders
PP52 Jose Canseco
PP53 Jay Buhner
PP54 Rafael Palmeiro
PP55 Vladimir Guerrero
PP56 Mark McGwire
PP57 Derek Jeter
PP58 Bobby Bonilla
PP59 Raul Mondesi
PP60 Paul Molitor
PP61 Joe Carter
PP62 Marquis Grissom
PP63 Juan Gonzalez
PP64 Dante Bichette
PP65 Shannon Stewart
PP66 Jaret Wright
PP67 Derrek Lee
PP68 Todd Dunwoody
PP69 Steve Woodard
PP70 Ryan McGuire
PP71 Jeremi Gonzalez
PP72 Mark Kotsay
PP73 Brett Tomko
PP74 Bobby Estalella
PP75 Livan Hernandez
PP76 Todd Helton
PP77 Garrett Stephenson
PP78 Pokey Reese
PP79 Tony Saunders
PP80 Antone Williamson
PP81 Bartolo Colon
PP82 Karim Garcia
PP83 Juan Encarnacion
PP84 Jacob Cruz
PP85 Alex Rodriguez FV
PP86 Cal Ripken, Jr. / Roberto Alomar FV
PP87 Roger Clemens FV
PP88 Derek Jeter FV
PP89 Frank Thomas FV
PP90 Ken Griffey, Jr. FV
PP91 Mark McGwire GJ
PP92 Tino Martinez GJ
PP93 Larry Walker GJ
PP94 Brady Anderson GJ
PP95 Jeff Bagwell GJ
PP96 Ken Griffey, Jr. GJ
PP97 Chipper Jones GJ
PP98 Ray Lankford GJ
PP99 Jim Thome GJ
PP100 Nomar Garciaparra GJ
Artist's Proof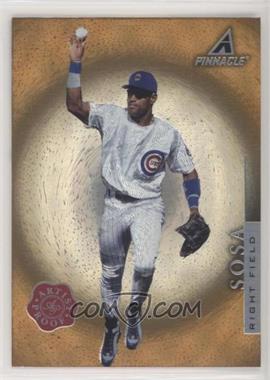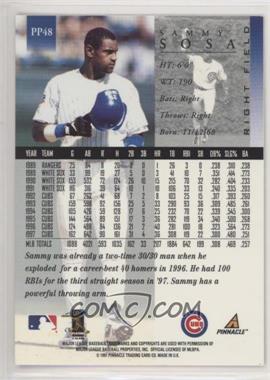 All cards in the Museum Collection set also had an Artist's Proof parallel which featured the a gold, concentric circle Dufex finish and an Artist's Proof stamp on the front.
Power Pack Jumbos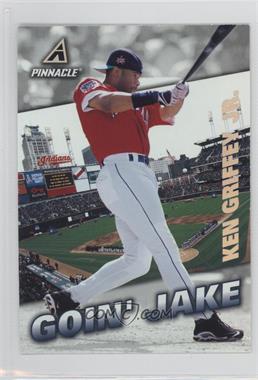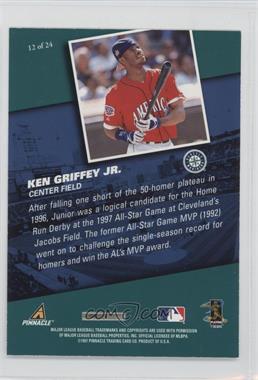 This 24-card, over-sized (3 1/2" X 5") set partially-paralleled the Field of Vision and Goin' Jake subsets. For further distinction, these cards differed from their base card counterparts by featuring an "X of 24" sequential numbering on back. This set was inserted at a rate of one per special Pinnacle "Power Pack", which were released about a month after the regular wax packs.
To promote this set, promo cards of each player in the parallel were issued to dealers and retail wholesalers and were identical to the regular Power Pack Jumbos, but featured the word "SAMPLE" printed diagonally on the front.
1 Alex Rodriguez FV
2 Cal Ripken / Roberto Alomar FV
3 Roger Clemens FV
4 Derek Jeter FV
5 Frank Thomas FV
6 Ken Griffey, Jr. FV
7 Mark McGwire GJ
8 Tino Martinez GJ
9 Larry Walker GJ
10 Brady Anderson GJ
11 Jeff Bagwell GJ
12 Ken Griffey, Jr. GJ
13 Chipper Jones GJ
14 Ray Lankford GJ
15 Jim Thome GJ
16 Nomar Garciaparra GJ
17 Mike Piazza
18 Andruw Jones
19 Greg Maddux
20 Tony Gwynn
21 Larry Walker
22 Jeff Bagwell
23 Chipper Jones
24 Scott Rolen
Press Plates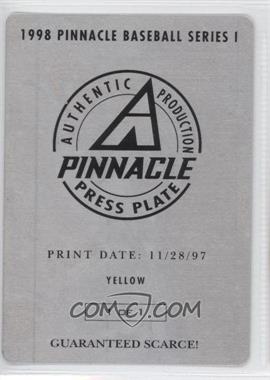 Similar to the previous year, the actual press plates used in the manufacturing of the 1998 Pinnacle set were randomly inserted into packs. Each plate displayed an authentication seal on the back and was marked "1 of 1"; unlike last year however, and for distinction, these Press Plates were not autographed by Pinnacle Chairman and CEO, Jerry Meyer. There were Press Plate parallels of all 200 base cards and all 3 insert sets and thus, a total of 2272 Press Plates were inserted into packs. Every card (base and insert) in the set had 8 press plates - four "front" plates of different colors and four "back" plates of different colors:
Front Cyan
Front Magenta
Front Yellow
Front Black
Back Cyan
Back Magenta
Back Yellow
Back Black
Uncut
This 6-card, jumbo-sized partial parallel measures approximately 13 5/16" by 18 11/16" and is a very large Dufex-foil version of the Field of Vision subset (cards numbered from 182 to 187). Cards were distributed in mass-retail chains in one-card packs with a SRP of $9.99.
A version of the Frank Thomas Uncut card was issued to dealers as a promo.
Inserts
Epix
See 1998 Pinnacle Epix.
Press Plate versions of all cards in this insert set (front and back) exist.
Hit It Here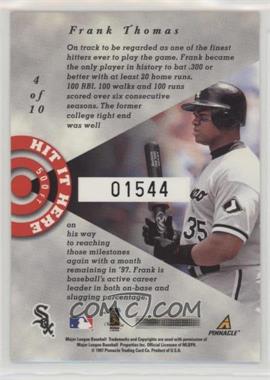 This 10-card set featured some of the top sluggers in the game on a red foil background with a silver etched-foil design. Each card in the set had a unique serial-number on the back which was used for a contest: if any of the ten players in the set hit for the cycle on Opening Day 1998, Pinnacle would draw a number at random and if a person owned the Hit It Here card of that player that hit for the cycle with with a serial number that matched the drawn number, he/she would win $1,000,000. No player hit for the cycle on Opening Day 1998 and thus, there was no winner.
While the cards are serial-numbered, Pinnacle never fully disclosed the production run for the set. Some collectors speculate that 20,000 Hit It Here cards were produced.
To preview this set, promo cards from this insert were inserted into dealer sell sheets and were identical to the regular pack-inserted cards, but featured the word "SAMPLE" printed diagonally on the front and back.
Press Plate versions of all cards in this insert set (front and back) exist.
1 Larry Walker
2 Ken Griffey, Jr.
3 Mike Piazza
4 Frank Thomas
5 Barry Bonds
6 Albert Belle
7 Tino Martinez
8 Mark McGwire
9 Juan Gonzalez
10 Jeff Bagwell
Hit It Here Gold
In 2018, a gold version of Ken Griffey, Jr's Hit It Here insert surfaced on the market. While regular Hit It Here inserts featured a red-colored foil front design, this version had clear and distinct gold-colored foil instead (i.e., was not a printing error/shading issue). The back of the Griffey has the same appearance as regular HIH inserts and is serially numbered 02680.
Only the Griffey has emerged on the secondary market as gold versions of the other 9 players in the set have not surfaced nor are known to exist. However, considering the card making process that usually involves 100-card sheets featuring all players in a set or insert set together consecutively, there is speculation that gold versions of the other 9 players also exist.
It is not known why a parallel gold version exists.
Spellbound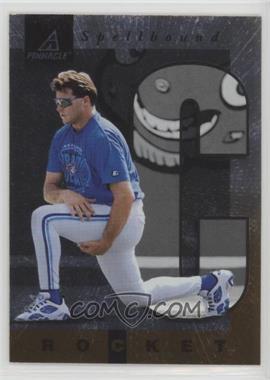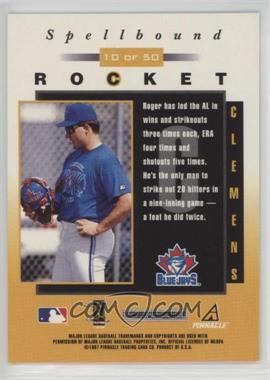 For the second consecutive year, this 50-card set highlighted some of the most recognizable names in the game on a a silver etched-foil card that featured the player superimposed over one of the letters of the player's name or nickname. A completed set for each player could be put together side-by-side to spell out both the player's name/nickname.
Press Plate versions of all cards in this insert set (front and back) exist.
1 Mark McGwire M
2 Mark McGwire C
3 Mark McGwire G
4 Mark McGwire W
5 Mark McGwire I
6 Mark McGwire R
7 Mark McGwire E
8 Roger Clemens R
9 Roger Clemens O
10 Roger Clemens C
11 Roger Clemens K
12 Roger Clemens E
13 Roger Clemens T
14 Frank Thomas B
15 Frank Thomas I
16 Frank Thomas G
17 Frank Thomas H
18 Frank Thomas U
19 Frank Thomas R
20 Frank Thomas T
21 Scott Rolen R
22 Scott Rolen O
23 Scott Rolen L
24 Scott Rolen E
25 Scott Rolen N
26 Ken Griffey, Jr. G
27 Ken Griffey, Jr. R
28 Ken Griffey, Jr. I
29 Ken Griffey, Jr. F
30 Ken Griffey, Jr. F
31 Ken Griffey, Jr. E
32 Ken Griffey, Jr. Y
33 Larry Walker W
34 Larry Walker A
35 Larry Walker L
36 Larry Walker K
37 Larry Walker E
38 Larry Walker R
39 Nomar Garciaparra N
40 Nomar Garciaparra O
41 Nomar Garciaparra M
42 Nomar Garciaparra A
43 Nomar Garciaparra R
44 Cal Ripken, Jr. C
45 Cal Ripken, Jr. A
46 Cal Ripken, Jr. L
47 Tony Gwynn T
48 Tony Gwynn O
49 Tony Gwynn N
50 Tony Gwynn Y
Pinnacle
Pinnacle Brands Era:
Panini America Era:
---
Boxed Sets:
Other Pinnacle Brands: