1993 Pinnacle Cooperstown
Description
1993 Pinnacle Cooperstown is a 30-card boxed set featuring possible future Hall of Fame inductees.
Distribution
Factory set exclusive.
Reviews
Checklist
Promos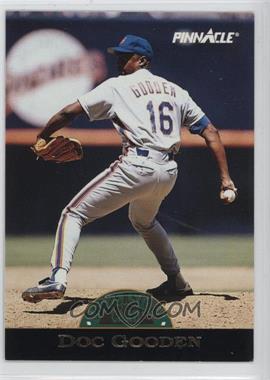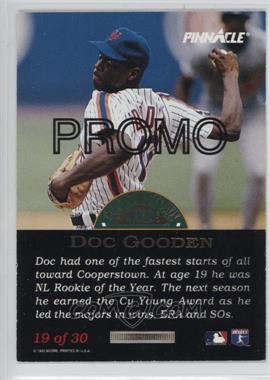 These three cards were issued to promote the Cooperstown Card set. These cards are identical to the regular Cooperstown set except for the word "Promo" in big black letter across the back.
11 Andre Dawson
27 Eddie Murray
30 Mark McGwire
Base Set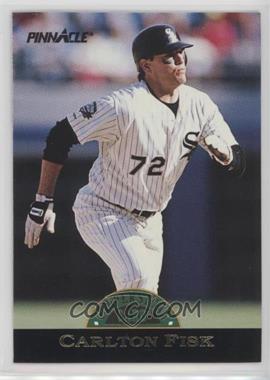 1 Nolan Ryan
2 George Brett
3 Robin Yount
4 Carlton Fisk
5 Dale Murphy
6 Dennis Eckersley
7 Rickey Henderson
8 Ryne Sandberg
9 Ozzie Smith
10 Dave Winfield
11 Andre Dawson
12 Kirby Puckett
13 Wade Boggs
14 Don Mattingly
15 Barry Bonds
16 Will Clark
17 Cal Ripken, Jr.
18 Roger Clemens
19 Dwight Gooden
20 Tony Gwynn
21 Joe Carter
22 Ken Griffey, Jr.
23 Paul Molitor
24 Frank Thomas
25 Juan Gonzalez
26 Barry Larkin
27 Eddie Murray
28 Cecil Fielder
29 Roberto Alomar
30 Mark McGwire
Parallels
Dufex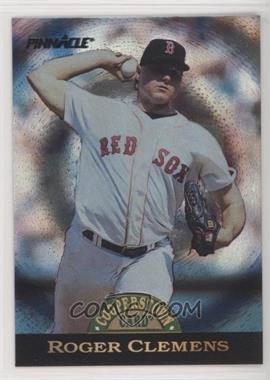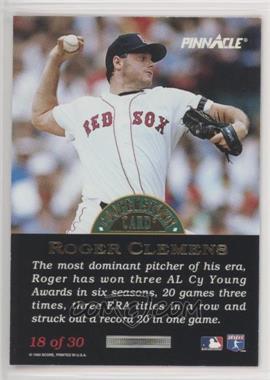 A special all-Dufex version of the Cooperstown set was distributed to attendees of the 1993 SCAI conference in Dallas, TX. 1000 Dufex sets were produced; however, since attendance at the convention was less than anticipated, this set was also distributed through other methods.
Because of the scarce (by 1993 standards) production run, these are some of the more valuable cards issued in The Junk Wax Era.
Pinnacle
Pinnacle Brands Era:
Panini America Era:
---
Boxed Sets:
Other Pinnacle Brands: