2020 Topps National Baseball Card Day
Description
The 2020 Topps National Baseball Card Day is August 8th. On that day, participating Hobby shops will be giving away special five-card NBCD packs. The set consists of 30 cards, one for each MLB team. Once again, autographs will be randomly inserted into these packs.
Two bonus cards will be available will a qualifying purchase. Beginning August 8th, collectors spending $10 or more on Topps products will receive an exclusive Pete Alonso NBCD card. Starting August 15th, a second bonus card of Yordan Alvarez will become available. New for 2020 is a third Bonus Card, which Hobby shop owners can do with as they please
Distribution
Reviews
Checklist
Base Set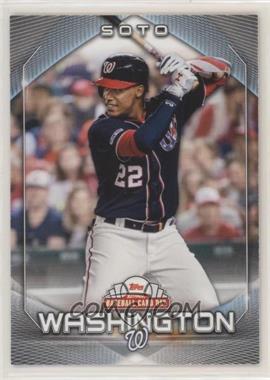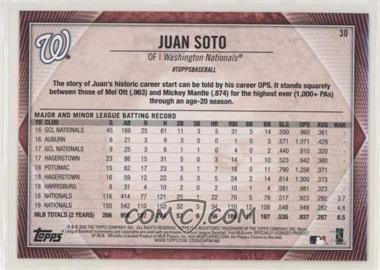 1 Shohei Ohtani
2 David Peralta
3 Ronald Acuña, Jr.
4 John Means
5 J.D. Martinez
6 Kris Bryant
7 Luis Robert
8 Joey Votto
9 Francisco Lindor
10 Nolan Arenado
11 Miguel Cabrera
12 Justin Verlander
13 Whit Merrifield
14 Cody Bellinger
15 Jorge Alfaro
16 Christian Yelich
17 Jose Berrios
18 Jacob deGrom
19 Aaron Judge
20 Matt Chapman
21 Bryce Harper
22 Josh Bell
23 Manny Machado
24 Buster Posey
25 Yusei Kikuchi
26 Yadier Molina
27 Blake Snell
28 Corey Kluber
29 Vladimir Guerrero, Jr.
30 Juan Soto
Bonus Cards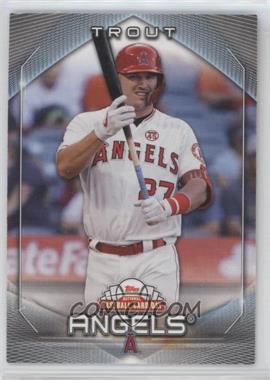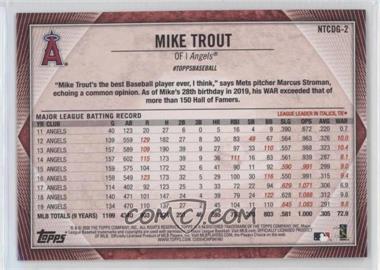 Beginning August 8th, the Pete Alonso card will be given to collectors who purchase $10 worth of Topps products at participating Hobby stores. The Yordan Alvarez card will also be given to collectors who buy $10 worth of Topps cards, but will not become active until August 15th. The Mike Trout card was given to Hobby shop owners to do as they please.
NTCDG-1 Pete Alonso
NTCDG-2 Mike Trout
NTCDG-3 Yordan Alvarez
Autographs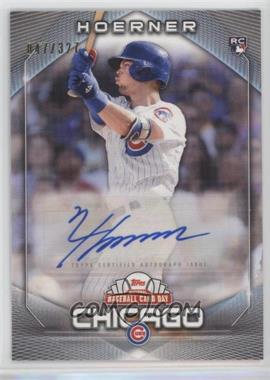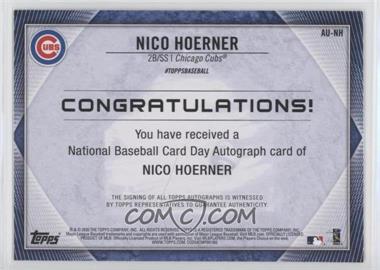 AU-AJ Aaron Judge
AU-AM Austin Meadows
AU-BB Bobby Bradley
AU-FT Fernando Tatis, Jr.
AU-GL Gavin Lux
AU-JF Jack Flaherty
AU-KH Keston Hiura
AU-LG Lourdes Gurriel, Jr.
AU-MC Michael Chavis
AU-MCL Mike Clevinger
AU-MD Mauricio Dubon
AU-MM Max Muncy
AU-MS Mike Soroka
AU-MT Mike Trout
AU-NH Nico Hoerner
AU-PA Pete Alonso
AU-SM Sean Murphy
AU-TG Trent Grisham
AU-WM Whit Merrifield
AU-YA Yordan Alvarez
National Baseball Card Day
Team Sets:
---
Other Promotional Sets: