1995 National Packtime
Description
1995 National Packtime is an 18-card set jointly produced MLB, MLBPA, and the six licensed card companies from 1995 (Donruss, Fleer, Pacific, Pinnacle, Topps, and Upper Deck). The set was issued in large part to drum-up sales of the new 1995 baseball card sets after the devastating strike of 1994-95.
Each of the six companies produced three cards for the set, which was available only through a mail-in offer for 28 wrappers from any of the six companies listed above plus $2.00 for shipping and handling. All orders had to be postmarked by June 30, 1995; any card sets not purchased by that date were destroyed. Topps, Donruss, and Fleer all recycled designs from previous sets (1995 Topps, 1995 Donruss, and 1995 Ultra, respectively).
The cards are numbered on the back "X of 18." An unnumbered offer card, with a checklist on its back, was found in various 1995 baseball products.
An additional second series of six National Packtime cards, known as the "Welcome to the Show" series, were distributed later in the year, in a similar fashion.
Distribution
Reviews
Checklist
National Packtime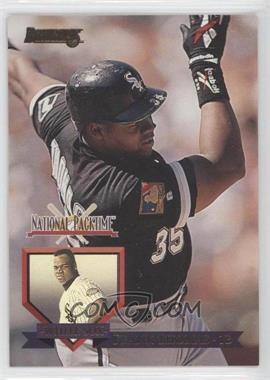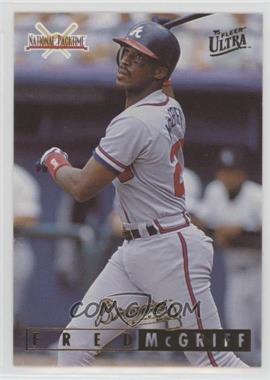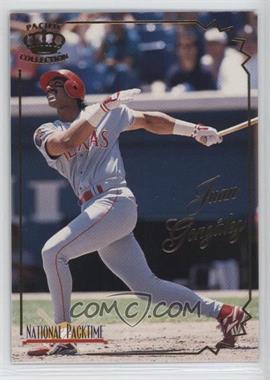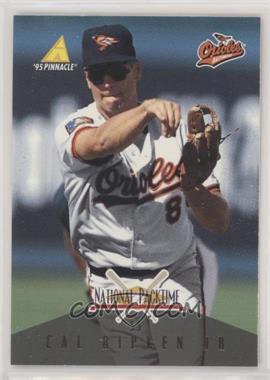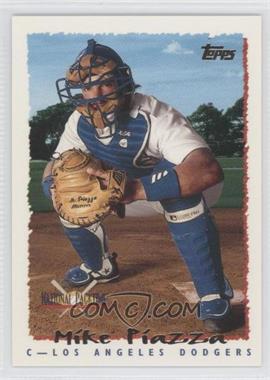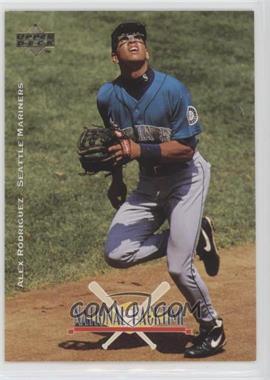 1 Frank Thomas DON
2 Matt Williams FLR
3 Juan Gonzalez PAC
4 Bob Hamelin PIN
5 Mike Piazza TOP
6 Ken Griffey, Jr. UD
7 Barry Bonds DON
8 Tim Salmon FLR
9 Jose Canseco PAC
10 Cal Ripken, Jr. PIN
11 Raul Mondesi TOP
12 Alex Rodriguez UD
13 Will Clark DON
14 Fred McGriff FLR
15 Tony Gwynn PAC
16 Kenny Lofton PIN
17 Deion Sanders TOP
18 Jeff Bagwell UD
National Packtime Welcome to the Show
1 Albert Belle DON
2 Darren Daulton FLR
3 Randy Johnson PAC
4 Greg Maddux PIN
5 Don Mattingly TOP
6 Hideo Nomo UD
National Baseball Card Day
Team Sets:
---
Other Promotional Sets: