2016 Topps Archives Snapshots
Description
2016 Topps Archives Snapshots is a 50-card set released exclusively through topps.com, beginning September 7th. Each 12-card box will contain one parallel and one autograph.
Distribution
12 cards per box (MSRP: $24.99). Exclusive to topps.com
Reviews
Insertion Ratios
| Cards | Total Cards | Numbered To | Odds |
| --- | --- | --- | --- |
| Base | 50 | - | 10:1 |
| Black & White | 50 | - | one-per-box |
| Autographs | 36 | - | one-per-box |
Checklist
Base Set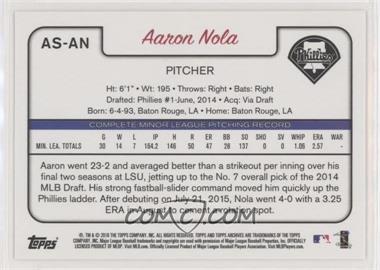 AS-AM Andrew McCutchen
AS-AN Aaron Nola
AS-AP A.J. Pollock
AS-BB Bob Boone
AS-BH Bryce Harper
AS-BHP Byung-Ho Park
AS-BJ Brian Johnson
AS-BS B.J. Surhoff
AS-CB Craig Biggio
AS-CC Carlos Correa
AS-CEJ Carl Edwards, Jr.
AS-CJ Chipper Jones
AS-CK Clayton Kershaw
AS-CRJ Cal Ripken, Jr.
AS-CS Corey Seager
AS-CSC Curt Schilling
AS-CY Carl Yastrzemski
AS-DE Dennis Eckersley
AS-DO David Ortiz
AS-FH Frank Howard
AS-FL Francisco Lindor
AS-FT Frank Thomas
AS-HO Henry Owens
AS-HOL Hector Olivera
AS-JC Jose Canseco
AS-JD Jacob deGrom
AS-JG Juan Gonzalez
AS-JGR Jon Gray
AS-JP Jose Peraza
AS-KB Kris Bryant
AS-KGJ Ken Griffey, Jr.
AS-KM Kenta Maeda
AS-KS Kyle Schwarber
AS-LS Luis Severino
AS-MC Michael Conforto
AS-MCA Miguel Cabrera
AS-MS Miguel Sano
AS-MST Marcus Stroman
AS-MT Mike Trout
AS-NR Nolan Ryan
AS-OG Oscar Gamble
AS-OV Omar Vizquel
AS-PO Paul O?Neill
AS-RF Rollie Fingers
AS-RK Ryan Klesko
AS-RM Raul Mondesi, Jr.
AS-RR Rob Refsnyder
AS-SA Sandy Alomar, Sr.
AS-SG Steve Garvey
AS-TT Trea Turner
Parallels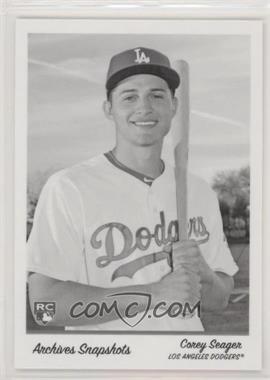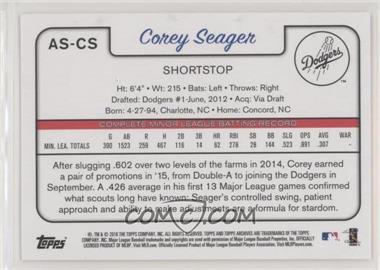 Each box will contain one Black & White parallel.
Autographs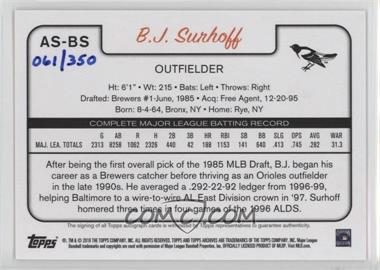 Each Autograph is also available in the following parallels.
Black & White (serial-numbered to ten)
Negative (serial-numbered to five)
AS-AN Aaron Nola
AS-AP A.J. Pollock
AS-BB Bob Boone
AS-BH Bryce Harper
AS-BJ Brian Johnson
AS-BS B.J. Surhoff
AS-CB Craig Biggio
AS-CC Carlos Correa
AS-CEJ Carl Edwards, Jr.
AS-CRJ Cal Ripken, Jr.
AS-CS Corey Seager
AS-CY Carl Yastrzemski
AS-DE Dennis Eckersley
AS-DO David Ortiz
AS-FH Frank Howard
AS-FL Francisco Lindor
AS-FT Frank Thomas
AS-HO Henry Owens
AS-JC Jose Canseco
AS-JG Juan Gonzalez
AS-JP Jose Peraza
AS-KB Kris Bryant
AS-KGJ Ken Griffey, Jr.
AS-KM Kenta Maeda
AS-KS Kyle Schwarber
AS-LS Luis Severino
AS-MS Miguel Sano
AS-OG Oscar Gamble
AS-OV Omar Vizquel
AS-PO Paul O?Neill
AS-RF Rollie Fingers
AS-RK Ryan Klesko
AS-RR Rob Refsnyder
AS-SA Sandy Alomar, Sr.
AS-SG Steve Garvey
AS-TT Trea Turner