1983 Topps 1952 Reprint
Description
1983 Topps 1952 Reprint is a 402-card reissue of the classic 1952 Topps set. This set was produced by Topps' Ireland facility -- the same plant where the Topps Traded sets were printed -- and was distributed exclusively as a factory set to Hobby dealers.
Each card is a faithful reprint of the original with the exception of the white cardstock and the smaller 2 1/2" X 3 1/2" standard-size. In addition, each card is marked "TOPPS 1952 REPRINT SERIES" on the reverse. It is believed that only 10,000 sets were printed.
Topps could not come to terms with five players: Billy Loes (card #20), Dom DiMaggio (#22), Saul Rogovin (#159), Solly Hemus (#196) and Tommy Holmes (#289), which explains why the Reprint set is five cards short.
Distribution
Factory sets only (MSRP: $35). Hobby only.
Reviews
Checklist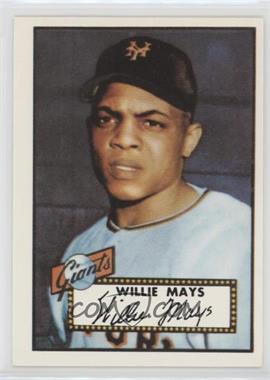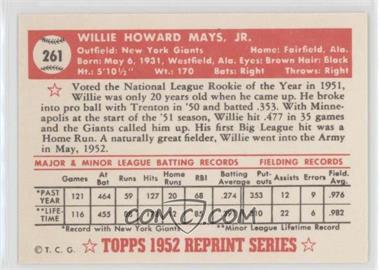 For a checklist, please refer to the 1952 Topps entry.