1998 Leaf Fractal Materials
Description
1998 Leaf Fractal Materials was a full 200-card parallel brand of the 1998 Leaf set that differed by design, photo, and scarcity:
Design: Each base card was titled, "Fractal Foundations" and printed on silver-grey foil with holographic foil accents on the nameplate and Leaf logo.
Photo: While all 200 players from the 1998 Leaf set were featured again in Fractal Materials (and kept the same card number), each card featured a different player photo on the front only (the back player photo remained the same)
Scarcity: Each base card in the set was serial-numbered to 3999. Each base card being serial-numbered was similar to the 1997 Totally Certified set.
Distribution
18 packs per box, three cards per pack (MSRP: $6.99). Hobby only.
Each three-card pack contained two foil base cards and one serial-numbered Fractal Materials parallel card.
Insertion Ratios
| Cards | Total Cards | Numbered To | Odds |
| --- | --- | --- | --- |
| Base | 200 | 3999 | two-per-pack |
| Fractal Materials | 200 | varies | one-per-pack |
| Fractal Materials Die-cut | 200 | varies | ? |
| Fractal Materials Z2-Axis | 200 | 20 | ? |
Checklist
Promos
To preview the 1998 Leaf Fractal Materials product, one of fifty different sample cards were included in each dealer wholesale order form. The 50-card "Leather" parallel (within the 200-card Fractal Materials parallel set) was used as the basis for this promotional issue. These sample cards differed from the standard "Leather" Fractal Materials cards in two significant ways: the large "SAMPLE" text running diagonally across the back of the card and the lack of serial numbering on back.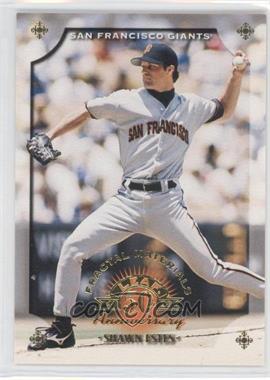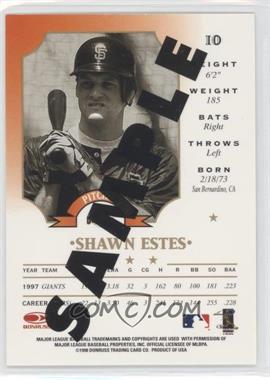 Thus, all 50 "Leather" subset cards in the set also feature a Promo version.
Base Set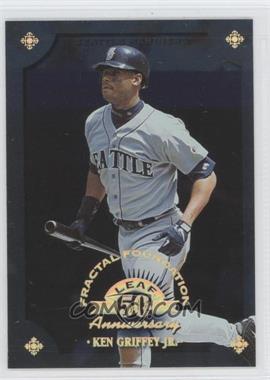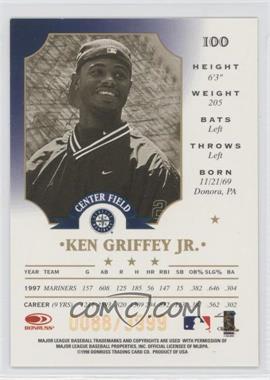 NOTE: The base set is known as the "Fractal Foundations" set. Each card is serial-numbered to 3999 copies.
1 Rusty Greer NZ
2 Tino Martinez WY
3 Bobby Bonilla NY
4 Jason Giambi NZ
5 Matt Morris LY
6 Craig Counsell PX
7 Reggie Jefferson PX
8 Brian Rose PX
9 Ruben Rivera LY
10 Shawn Estes LY
11 Tony Gwynn WX
12 Jeff Abbott PY
13 Jose Cruz, Jr. WZ
14 Francisco Cordova PY
15 Ryan Klesko LX
16 Tim Salmon WY
17 Brett Tomko LY
18 Matt Williams NY
19 Joe Carter PX
20 Harold Baines PX
21 Gary Sheffield NZ
22 Charles Johnson LY
23 Aaron Boone PY
24 Eddie Murray NY
25 Matt Stairs PX
26 David Cone PX
27 Jon Nunnally PX
28 Chris Stynes PX
29 Enrique Wilson PY
30 Randy Johnson WY
31 Garret Anderson NY
32 Manny Ramirez NY
33 Jeff Suppan LY
34 Rickey Henderson NX
35 Scott Spiezio PY
36 Rondell White LY
37 Todd Greene NZ
38 Delino DeShields PY
39 Kevin Brown LX
40 Chili Davis PX
41 Jimmy Key PX
43 Mike Mussina NZ
44 Joe Randa PX
45 Chan Ho Park NY
46 Brad Radke PX
47 Geronimo Berroa PX
48 Wade Boggs NY
49 Kevin Appier PX
50 Moises Alou NX
51 Dave Justice NZ
52 Ivan Rodriguez WX
53 J.T. Snow LX
54 Brian Giles PY
55 Will Clark LX
56 Justin Thompson NY
57 Javy Lopez PY
58 Hideki Irabu LX
59 Mark Grudzielanek PX
60 Abraham Nunez PZ
61 Todd Hollandsworth PX
62 Jay Bell PX
63 Nomar Garciaparra WZ
64 Vinny Castilla PY
65 Lou Collier PY
66 Kevin Orie LX
67 John Valentin PX
68 Robin Ventura PX
69 Denny Neagle PX
70 Tony Womack LX
71 Dennis Reyes LY
72 Wally Joyner PX
73 Kevin Brown PX
74 Ray Durham PX
75 Mike Cameron NY
76 Dante Bichette LX
77 Jose Guillen NZ
78 Carlos Delgado LY
79 Paul Molitor WX
80 Jason Kendall PX
81 Mark Bellhorn LX
82 Damian Jackson PY
83 Bill Mueller PX
84 Kevin Young PX
85 Curt Schilling PX
86 Jeffrey Hammonds PX
87 Sandy Alomar, Jr. LY
88 Bartolo Colon PY
89 Wilton Guerrero LY
90 Bernie Williams NZ
91 Deion Sanders NY
92 Mike Piazza WZ
93 Butch Huskey LX
94 Edgardo Alfonzo LY
95 Alan Benes LZ
96 Craig Biggio NX
97 Mark Grace LY
98 Shawn Green LY
99 Derrek Lee LY
100 Ken Griffey, Jr. WZ
101 Tim Raines PX
102 Pokey Reese PY
103 Lee Stevens PX
104 Shannon Stewart NX
105 John Smoltz LY
106 Frank Thomas WZ
107 Jeff Fassero PX
108 Jay Buhner LY
109 Jose Canseco LX
110 Omar Vizquel PX
111 Travis Fryman PX
112 Dave Nilsson PX
113 John Olerud PX
114 Larry Walker WX
115 Jim Edmonds NZ
116 Bob Higginson LY
117 Todd Hundley LZ
118 Paul O'Neill PX
119 Bip Roberts PX
120 Ismael Valdes PX
121 Pedro Martinez NX
122 Jeff Cirillo PX
123 Andy Benes PX
124 Bobby Jones PX
125 Brian Hunter PX
126 Darryl Kile PX
127 Pat Hentgen PX
128 Marquis Grissom PX
129 Eric Davis PX
130 Chipper Jones WZ
131 Edgar Martinez NZ
132 Andy Pettitte WY
133 Cal Ripken, Jr. WZ
134 Scott Rolen WX
135 Ron Coomer PX
136 Luis Castillo LX
137 Fred McGriff LX
138 Neifi Perez LY
139 Eric Karros PX
140 Alex Fernandez PX
141 Jason Dickson PX
142 Lance Johnson PX
143 Ray Lankford PY
144 Sammy Sosa NY
145 Eric Young PY
146 Bubba Trammell LZ
147 Todd Walker LZ
148 Mo Vaughn CC PX
149 Jeff Bagwell CC PX
150 Kenny Lofton CC PX
151 Raul Mondesi CC PX
152 Mike Piazza CC PX
153 Chipper Jones CC PX
154 Larry Walker CC PX
155 Greg Maddux CC PX
156 Ken Griffey, Jr. CC PX
157 Frank Thomas CC PX
158 Darin Erstad GLS LZ
159 Roberto Alomar GLS PX
160 Albert Belle GLS LX
161 Jim Thome GLS LX
162 Tony Clark GLS LZ
163 Chuck Knoblauch GLS LZ
164 Derek Jeter GLS PX
165 Alex Rodriguez GLS PY
166 Tony Gwynn GLS PX
167 Roger Clemens GLS LY
168 Barry Larkin GLS PY
169 Andres Galarraga GLS PY
170 Vladimir Guerrero GLS PY
171 Mark McGwire GLS LZ
172 Barry Bonds GLS LY
173 Juan Gonzalez GLS PY
174 Andruw Jones GLS PX
175 Paul Molitor GLS PX
176 Hideo Nomo GLS LZ
177 Cal Ripken, Jr. GLS PX
178 Brad Fullmer GLR PZ
179 Jaret Wright GLR NZ
180 Bobby Estalella GLR PY
181 Ben Grieve GLR WZ
182 Paul Konerko GLR WZ
183 David Ortiz GLR NZ
184 Todd Helton GLR WZ
185 Juan Encarnacion GLR NZ
186 Miguel Tejada GLR NZ
187 Jacob Cruz GLR PX
188 Mark Kotsay GLR NZ
189 Fernando Tatis GLR LY
190 Ricky Ledee GLR PX
191 Richard Hidalgo GLR PZ
192 Richie Sexson GLR PZ
193 Luis Ordaz GLR PX
194 Eli Marrero GLR LZ
195 Livan Hernandez GLR LZ
196 Homer Bush GLR PX
197 Raul Ibanez GLR PX
198 Nomar Garciaparra CL PX
199 Scott Rolen CL PZ
200 Jose Cruz CL PX
201 Al Martin LY
Parallels
Fractal Materials
Fractal Materials was a 200-card set that paralleled the base Fractal Foundations set. There were two types of Fractal Materials parallels:
Regular: Color player photos finished with one of four different baseball materials
Die-cut: Color player photos finished with one of four different baseball materials and a "X-axis", "Y-axis", or "Z-axis" die-cut pattern

All cards in the Fractal Materials parallel set were printed on "feel of the game" materials:
Plastic: 100 cards were printed on plastic (P) and were serial-numbered to 3250 copies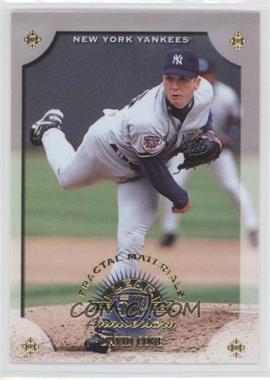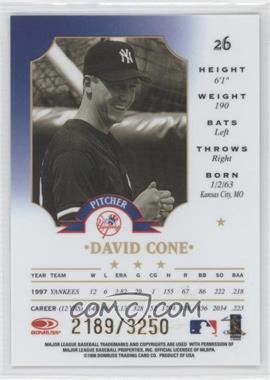 Leather: 50 cards were printed on leather (L) and were serial-numbered to 1000 copies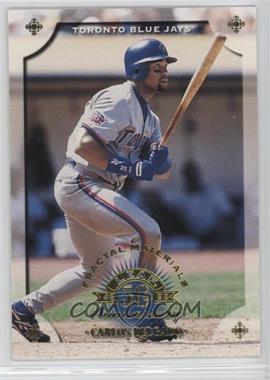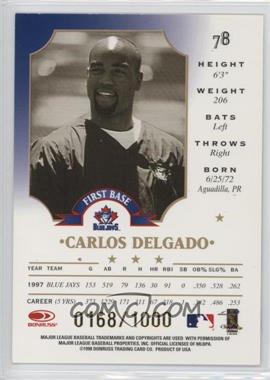 Nylon: 30 cards were printed on nylon (N) and were serial-numbered to 500 copies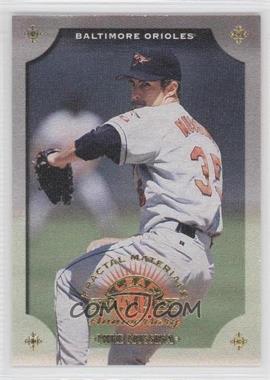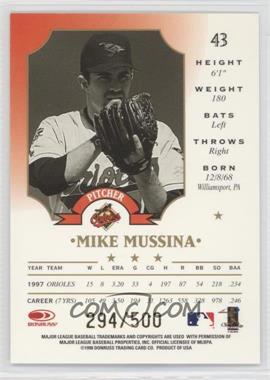 Wood: 20 cards were printed on wood (W) and were serial-numbered to 250 copies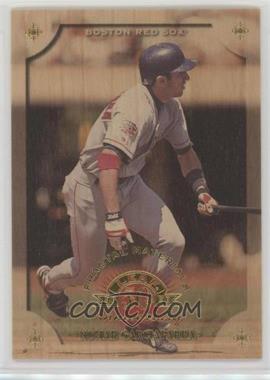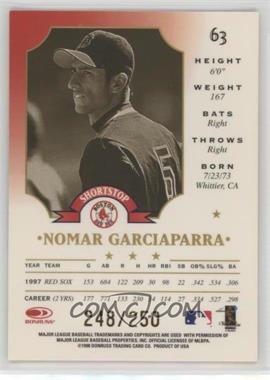 Each Fractal Materials parallel is also available as a die-cut (similar to the Fractal Matrix set in the base 1998 Leaf set). For the X-Axis designation, the first 200 serial-numbered copies of each card (regardless of material) were die-cut, the first 100 of each Y-Axis were die-cut, and the first 50 copies of each Z-Axis Fractal Material cards are die-cut. Given the four materials (plastic, leather, nylon, wood) and the three die-cut patterns (X, Y, and Z) there are 12 Fractal Materials distinctions:
Plastic X-Axis: PX (pictured)
Plastic Y-Axis: PY
Plastic Z-Axis: PZ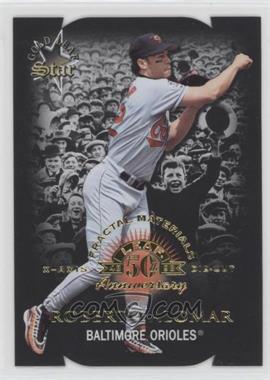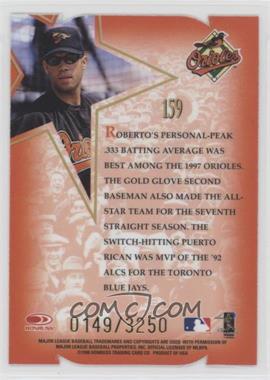 Leather X-Axis: LX
Leather Y-Axis: LY (pictured)
Leather Z-Axis: LZ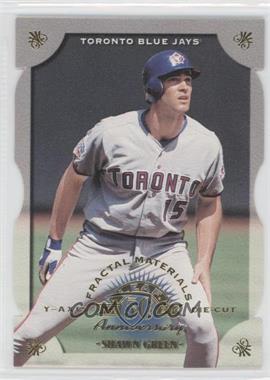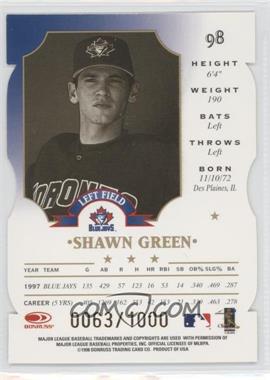 Nylon X-Axis: NX
Nylon Y-Axis: NY
Nylon Z-Axis: NZ (pictured)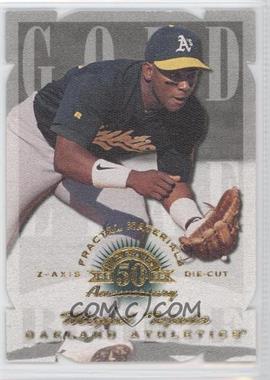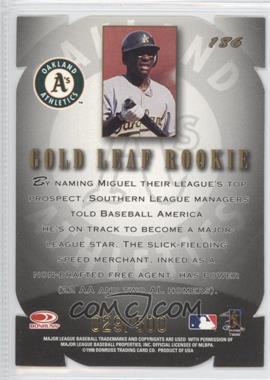 Wood X-Axis: WX
Wood Y-Axis: WY
Wood Z-Axis: WZ (pictured)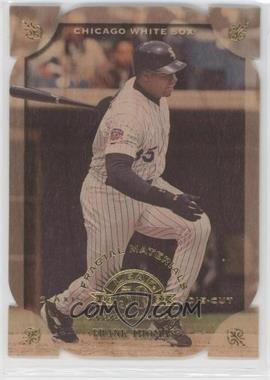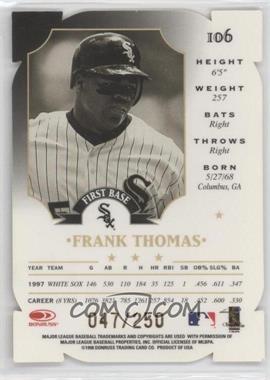 Examples:
A "PX" card is serial-numbered to 3250 copies, with the first 200 die-cut and the remaining 3050 are not die-cut
An "LY" card is serial-numbered to 1000 copies, with the first 100 die-cut and the remaining 900 are not die-cut
An "NZ" card is serial-numbered to 500 copies, with the first 50 die-cut and the remaining 450 are not die-cut
A "WZ" card is serial numbered to 250 copies, with the first 50 die-cut and the remaining 200 are not die-cut
For the sake of brevity, each card's Material and Axis designation are listed in the base set.
Z2-Axis
The Z2-Axis set also paralleled the 200-card Fractal Foundations base set. Similar to the Fractal Materials cards, these were given another uniquely different die-cut pattern and were only serially numbered to 20 copies. The same Material and Axis designation for each player applied to the Z2-Axis cards as well.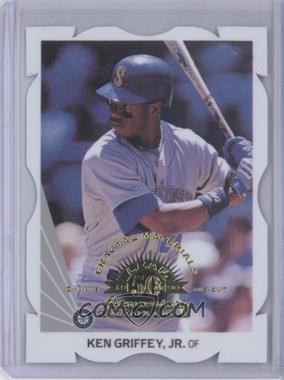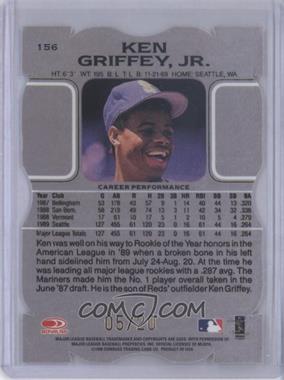 Leaf
Vintage Era:
Canadian Era:
Donruss Era:
Pinnacle Brands Era:
Donruss-Playoff Era:
---
Parallel Brands:
---
Other Leaf Brands: