2014 Bowman 1989 Bowman is Back
Description
This cross-brand insert features cards done in the style of the 1989 Bowman set. Each card measures the standard 2 1/2" X 3 1/2", as opposed to the originals which were a quarter-inch taller.
Distribution
Reviews
Checklist
Inserts
Silver Diamond Refractor
All 145 cards are available in a one-of-one SuperFractor parallel.
Bowman Series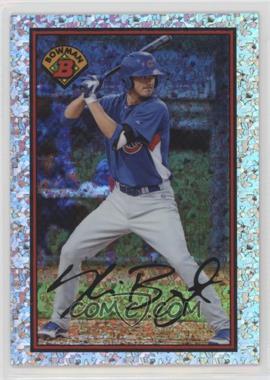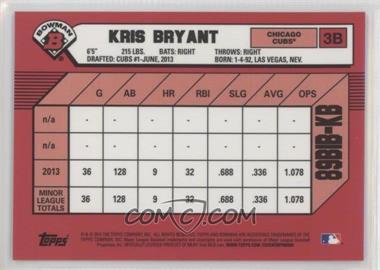 89BIB-BB Byron Buxton
89BIB-BH Billy Hamilton
89BIB-BJ Bo Jackson
89BIB-CB Craig Biggio
89BIB-CR Cal Ripken, Jr.
89BIB-DJ Derek Jeter
89BIB-DW David Wright
89BIB-FL Francisco Lindor
89BIB-GB George Brett
89BIB-GM Greg Maddux
89BIB-JE Jacoby Ellsbury
89BIB-KB Kris Bryant
89BIB-KG Ken Griffey, Jr.
89BIB-MA Mark Appel
89BIB-MF Maikel Franco
89BIB-OT Oscar Taveras
89BIB-PM Paul Molitor
89BIB-TD Travis d'Arnaud
89BIB-TG Tom Glavine
89BIB-TT Troy Tulowitzki
89BIB-WF Wilmer Flores
89BIB-WM Wil Myers
89BIB-XB Xander Bogaerts
89BIB-YM Yadier Molina
89BIB-YP Yasiel Puig
Inception Series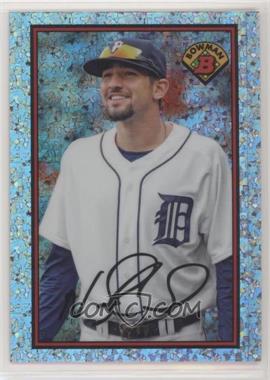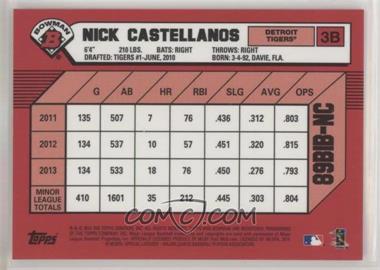 89BIB-AJ Adam Jones
89BIB-BH Bryce Harper
89BIB-CF Clint Frazier
89BIB-CFI Carlton Fisk
89BIB-CK Clayton Kershaw
89BIB-CM Colin Moran
89BIB-DE Dennis Eckersley
89BIB-DO David Ortiz
89BIB-DS Deion Sanders
89BIB-EB Eddie Butler
89BIB-FH Felix Hernandez
89BIB-GP Gregory Polanco
89BIB-GS Gary Sanchez
89BIB-JB Jesse Biddle
89BIB-JS Jorge Soler
89BIB-JSM John Smoltz
89BIB-MM Manny Machado
89BIB-MS Miguel Sano
89BIB-MW Michael Wacha
89BIB-NC Nick Castellanos
89BIB-PG Paul Goldschmidt
89BIB-RM Raul Mondesi
89BIB-RS Robert Stephenson
89BIB-TW Taijuan Walker
89BIB-YD Yu Darvish
Platinum Series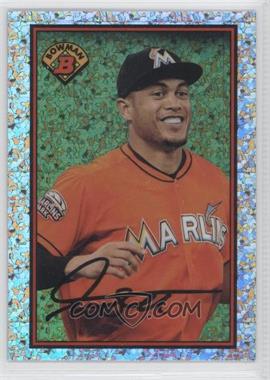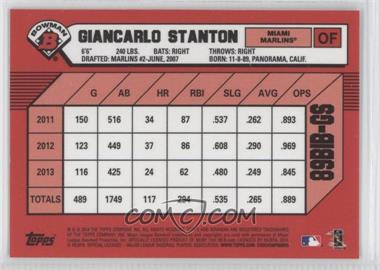 89BIB-AM Andrew McCutchen
89BIB-CC Carlos Correa
89BIB-CD Chris Davis
89BIB-DP Dustin Pedroia
89BIB-DR Daniel Robertson
89BIB-DT Devon Travis
89BIB-EL Evan Longoria
89BIB-GS Giancarlo Stanton
89BIB-HJR Hyun-Jin Ryu
89BIB-HR Hunter Renfroe
89BIB-JA Jose Abreu
89BIB-JB Javier Baez
89BIB-JG Jonathan Gray
89BIB-JV Justin Verlander
89BIB-KS Kohl Stewart
89BIB-MC Matt Carpenter
89BIB-MM Mark McGwire
89BIB-MT Mike Trout
89BIB-MTA Masahiro Tanaka
89BIB-OS Ozzie Smith
89BIB-PS Pablo Sandoval
89BIB-RH Rosell Herrera
89BIB-RY Robin Yount
89BIB-TG Tony Gwynn
89BIB-WB Wade Boggs
Chrome Series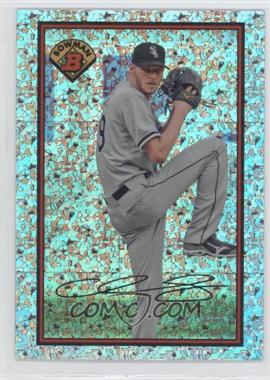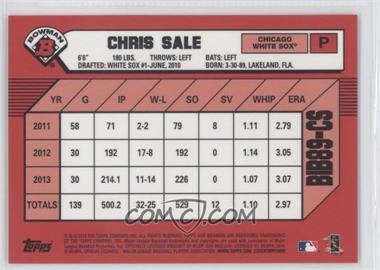 Each Chrome Series card is also available in a Shimmer Refractor, which is serial-numbered to ten.
BIB89-AG Alexander Guerrero
BIB89-BH Bryce Harper
BIB89-CS Chris Sale
BIB89-DP David Price
BIB89-FT Frank Thomas
BIB89-GC Gary Carter
BIB89-GK Gosuke Katoh
BIB89-JF Jose Fernandez
BIB89-JK Jason Kipnis
BIB89-JS Jean Segura
BIB89-KC Kyle Crick
BIB89-MC Miguel Cabrera
BIB89-MP Mike Piazza
BIB89-MR Mariano Rivera
BIB89-MT Masahiro Tanaka
BIB89-RT Rowdy Tellez
BIB89-SG Sonny Gray
BIB89-SS Shae Simmons
BIB89-SST Stephen Strasburg
BIB89-YC Yoenis Cespedes
Draft Picks & Prospects Series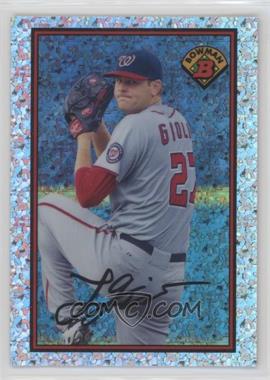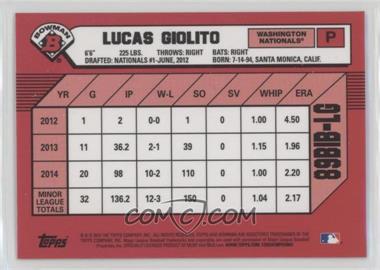 Each Draft Picks and Prospects series card is also available in a Red Diamond Refractor which is exclusive to Super Jumbo packs and serial-numbered to five.
89BIB-AJ Alex Jackson
89BIB-AM Austin Meadows
89BIB-AN Aaron Nola
89BIB-BL Ben Lively
89BIB-BLI Brandon Nimmo
89BIB-BS Braden Shipley
89BIB-BSW Blake Swihart
89BIB-CB Christian Binford
89BIB-CS Corey Seager
89BIB-DD David Dahl
89BIB-HH Hunter Harvey
89BIB-JB Josh Bell
89BIB-JBE Jose Berrios
89BIB-JH Jeff Hoffman
89BIB-JHA Josh Hader
89BIB-JT Jameson Taillon
89BIB-JU Julio Urias
89BIB-KF Kyle Freeland
89BIB-KM Kodi Medeiros
89BIB-LG Lucas Giolito
89BIB-LS Luis Severino
89BIB-MC Michael Conforto
89BIB-MP Max Pentecost
89BIB-TB Tyler Beede
89BIB-TK Trea Turner
Sterling Series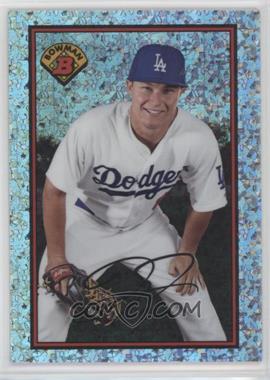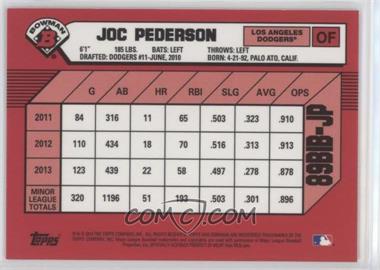 89BIB-AC A.J. Cole
89BIB-AM Alex Meyer
89BIB-AR Addison Russell
89BIB-AS Aaron Sanchez
89BIB-BP Buster Posey
89BIB-CE C.J. Edwards
89BIB-DS Dominic Smith
89BIB-ER Eddie Rosario
89BIB-FF Freddie Freeman
89BIB-HO Henry Owens
89BIB-JA Jorge Alfaro
89BIB-JG Joey Gallo
89BIB-JP Joc Pederson
89BIB-JT Julio Teheran
89BIB-JV Joey Votto
89BIB-KS Kyle Schwarber
89BIB-MB Mookie Betts
89BIB-MBU Madison Bumgarner
89BIB-MS Max Scherzer
89BIB-NG Nick Gordon
89BIB-NS Noah Syndergaard
89BIB-RB Ryan Braun
89BIB-RC Robinson Cano
89BIB-TG Tyler Glasnow
89BIB-TK Tyler Kolek
Black Refractor Autographs
Each is serial-numbered to 25 copies and exclusive to Hobby and Jumbo packs
Bowman Series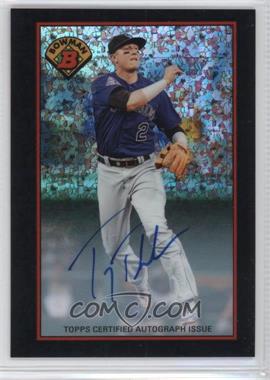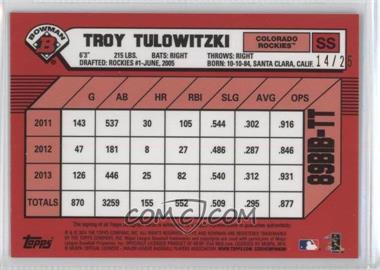 89BIBA-JT Julio Teheran
89BIBA-KS Kyle Schwarber
89BIBA-NG Nick Gordon
89BIBA-NS Noah Syndergaard
89BIBA-RB Ryan Braun
89BIBA-RC Robinson Cano
89BIBA-TK Tyler Kolek
89BIBA-CB Craig Biggio
89BIBA-CR Cal Ripken, Jr.
89BIBA-KB Kris Bryant
89BIBA-KG Ken Griffey, Jr.
89BIBA-MA Mark Appel
89BIBA-PM Paul Molitor
89BIBA-TG Tom Glavine
89BIBA-TT Troy Tulowitzki
89BIBA-WM Wil Myers
89BIBA-XB Xander Bogaerts
89BIB-CC Carlos Correa
89BIB-DP Dustin Pedroia
89BIB-DR Daniel Robertson
89BIB-EL Evan Longoria
89BIB-JA Jose Abreu
89BIB-JB Javier Baez
89BIB-JG Jonathan Gray
89BIB-MT Mike Trout
89BIB-OS Ozzie Smith
89BIB-WB Wade Boggs
BIBA-AG Alexander Guerrero
BIBA-BH Bryce Harper
BIBA-GK Gosuke Katoh
BIBA-JF Jose Fernandez
BIBA-MP Mike Piazza
89BIB-CC Carlos Correa
89BIB-DP Dustin Pedroia
89BIB-DR Daniel Robertson
89BIB-EL Evan Longoria
89BIB-JA Jose Abreu
89BIB-JB Javier Baez
89BIB-JG Jonathan Gray
89BIB-MT Mike Trout
89BIB-OS Ozzie Smith
89BIB-WB Wade Boggs
Platinum Series
89BIBA-JT Julio Teheran
89BIBA-KS Kyle Schwarber
89BIBA-NG Nick Gordon
89BIBA-NS Noah Syndergaard
89BIBA-RB Ryan Braun
89BIBA-RC Robinson Cano
89BIBA-TK Tyler Kolek
89BIBA-CB Craig Biggio
89BIBA-CR Cal Ripken, Jr.
89BIBA-KB Kris Bryant
89BIBA-KG Ken Griffey, Jr.
89BIBA-MA Mark Appel
89BIBA-PM Paul Molitor
89BIBA-TG Tom Glavine
89BIBA-TT Troy Tulowitzki
89BIBA-WM Wil Myers
89BIBA-XB Xander Bogaerts
89BIB-CC Carlos Correa
89BIB-DP Dustin Pedroia
89BIB-DR Daniel Robertson
89BIB-EL Evan Longoria
89BIB-JA Jose Abreu
89BIB-JB Javier Baez
89BIB-JG Jonathan Gray
89BIB-MT Mike Trout
89BIB-OS Ozzie Smith
89BIB-WB Wade Boggs
BIBA-AG Alexander Guerrero
BIBA-BH Bryce Harper
BIBA-GK Gosuke Katoh
BIBA-JF Jose Fernandez
BIBA-MP Mike Piazza
89BIB-CC Carlos Correa
89BIB-DP Dustin Pedroia
89BIB-DR Daniel Robertson
89BIB-EL Evan Longoria
89BIB-JA Jose Abreu
89BIB-JB Javier Baez
89BIB-JG Jonathan Gray
89BIB-MT Mike Trout
89BIB-OS Ozzie Smith
89BIB-WB Wade Boggs
Chrome Series
89BIBA-JT Julio Teheran
89BIBA-KS Kyle Schwarber
89BIBA-NG Nick Gordon
89BIBA-NS Noah Syndergaard
89BIBA-RB Ryan Braun
89BIBA-RC Robinson Cano
89BIBA-TK Tyler Kolek
89BIBA-CB Craig Biggio
89BIBA-CR Cal Ripken, Jr.
89BIBA-KB Kris Bryant
89BIBA-KG Ken Griffey, Jr.
89BIBA-MA Mark Appel
89BIBA-PM Paul Molitor
89BIBA-TG Tom Glavine
89BIBA-TT Troy Tulowitzki
89BIBA-WM Wil Myers
89BIBA-XB Xander Bogaerts
89BIB-CC Carlos Correa
89BIB-DP Dustin Pedroia
89BIB-DR Daniel Robertson
89BIB-EL Evan Longoria
89BIB-JA Jose Abreu
89BIB-JB Javier Baez
89BIB-JG Jonathan Gray
89BIB-MT Mike Trout
89BIB-OS Ozzie Smith
89BIB-WB Wade Boggs
BIBA-AG Alexander Guerrero
BIBA-BH Bryce Harper
BIBA-GK Gosuke Katoh
BIBA-JF Jose Fernandez
BIBA-MP Mike Piazza
89BIB-CC Carlos Correa
89BIB-DP Dustin Pedroia
89BIB-DR Daniel Robertson
89BIB-EL Evan Longoria
89BIB-JA Jose Abreu
89BIB-JB Javier Baez
89BIB-JG Jonathan Gray
89BIB-MT Mike Trout
89BIB-OS Ozzie Smith
89BIB-WB Wade Boggs
Sterling Series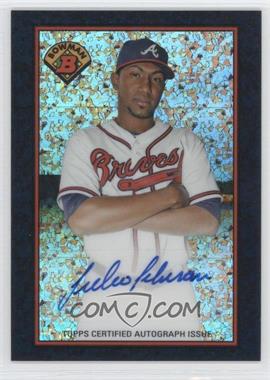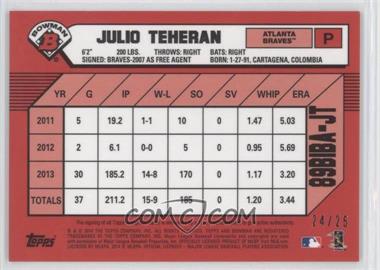 89BIBA-JT Julio Teheran
89BIBA-KS Kyle Schwarber
89BIBA-NG Nick Gordon
89BIBA-NS Noah Syndergaard
89BIBA-RB Ryan Braun
89BIBA-RC Robinson Cano
89BIBA-TK Tyler Kolek
89BIBA-CB Craig Biggio
89BIBA-CR Cal Ripken, Jr.
89BIBA-KB Kris Bryant
89BIBA-KG Ken Griffey, Jr.
89BIBA-MA Mark Appel
89BIBA-PM Paul Molitor
89BIBA-TG Tom Glavine
89BIBA-TT Troy Tulowitzki
89BIBA-WM Wil Myers
89BIBA-XB Xander Bogaerts
89BIB-CC Carlos Correa
89BIB-DP Dustin Pedroia
89BIB-DR Daniel Robertson
89BIB-EL Evan Longoria
89BIB-JA Jose Abreu
89BIB-JB Javier Baez
89BIB-JG Jonathan Gray
89BIB-MT Mike Trout
89BIB-OS Ozzie Smith
89BIB-WB Wade Boggs
BIBA-AG Alexander Guerrero
BIBA-BH Bryce Harper
BIBA-GK Gosuke Katoh
BIBA-JF Jose Fernandez
BIBA-MP Mike Piazza
89BIB-CC Carlos Correa
89BIB-DP Dustin Pedroia
89BIB-DR Daniel Robertson
89BIB-EL Evan Longoria
89BIB-JA Jose Abreu
89BIB-JB Javier Baez
89BIB-JG Jonathan Gray
89BIB-MT Mike Trout
89BIB-OS Ozzie Smith
89BIB-WB Wade Boggs