2011 Topps Tier One
Description
2011 Topps Tier One, a 100-card set, was released on November 9, 2011. Each seven-card pack will yield three base cards, one parallel, 2 autographs and a relic. All cards will be printed on thick 64-point cardstock. This was the debut of the Tier One product, but would be the only one that had a base set.
NOTE: An autograph of boxer Manny Pacquiao is prominently displayed on the sell sheet, yet was not on the provisional checklist provided by Topps. A special "Top Tier" autograph of Pacquiao was eventually produced.
Distribution
One pack of seven cards per box. Hobby only.
Reviews
Insertion Ratios
| Cards | Total Cards | Numbered To | Odds |
| --- | --- | --- | --- |
| Base | 100 | 799 | three-per-box |
| Blue Tier Four | 100 | 199 | 1:6 |
| Black Tier Three | 100 | 50 | 1:11 |
| Purple Tier Two | 100 | 25 | 1:258 |
| Gold Tier One | 100 | one-of-one | ? |
| Top Shelf Relics | 50 | 399 | one-per-box |
| Top Shelf Dual Relics | 50 | 99 | 1:6 |
| Top Shelf Triple Relics | 50 | 25 | 1:21 |
| Prodigious Patches | 25 | 10 | 1:103 |
| Top Tier Autographs | 20 | varies | 1:13 AU |
| Top Tier Autographs Gold | 20 | 10 | 1:120 GAU |
| Manny Pacquiao Top Tier Autograph | 1 | 25 | AU |
| On the Rise Autographs | 55 | varies | AU |
| On the Rise Autographs Gold | 55 | 25 | GAU |
| Crowd-Pleaser Autographs | 55 | varies | AU |
| Crowd-Pleaser Autographs Gold | 55 | 25 | GAU |
| Dual Autographs | 15 | 25 | 1:69 |
| Triple Autographs | 5 | 10 | 1:515 |
| Cut Signatures | 25 | one-of-one | 1:1030 |
AU: Two Autographs per box.
GAU: Odds of finding a Gold Autograph: 1:18/boxes.
Checklist
Base Set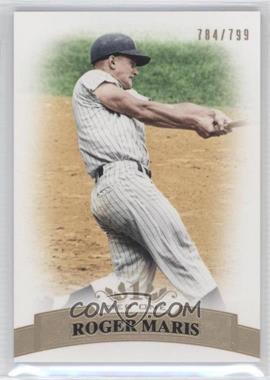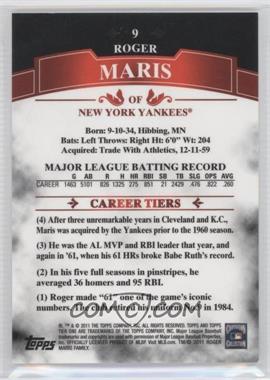 NOTE: Each base card is serial-numbered to 799 copies.
1 Joe DiMaggio
2 Derek Jeter
3 Babe Ruth
4 Lou Gehrig
5 Ty Cobb
6 Stan Musial
7 Mickey Mantle
8 Ryan Braun
9 Roger Maris
10 Albert Pujols
11 Luis Aparicio
12 Starlin Castro
13 Alex Rodriguez
14 Justin Verlander
15 Thurman Munson
16 Cliff Lee
17 Matt Holliday
18 Clayton Kershaw
19 Tony Gwynn
20 Frank Robinson
21 Paul O'Neill
22 Jim Palmer
23 Don Mattingly
24 Rickey Henderson
25 Matt Kemp
26 Chipper Jones
27 Juan Marichal
28 Bert Blyleven
29 Mark Teixeira
30 Johnny Mize
31 Dustin Pedroia
32 Sandy Koufax
33 Eddie Murray
34 Nolan Ryan
35 Frank Thomas
36 Michael Pineda RC
37 Jose Reyes
38 Buster Posey
39 Roy Campanella
40 Mel Ott
41 Tom Seaver
42 Jackie Robinson
43 Prince Fielder
44 Hank Aaron
45 Bob Gibson
46 Ryne Sandberg
47 Duke Snider
48 Joe Morgan
49 Tim Lincecum
50 Walter Johnson
51 Ichiro
52 Cole Hamels
53 Zach Britton RC
54 Carl Crawford
55 Johnny Bench
56 Adrian Gonzalez
57 Paul Konerko
58 Anthony Rizzo RC
59 Felix Hernandez
60 Jimmie Foxx
61 Troy Tulowitzki
62 Jay Bruce
63 Mariano Rivera
64 Roberto Alomar
65 Willie McCovey
66 Ryan Howard
67 Mike Moustakas RC
68 Andre Dawson
69 Jose Bautista
70 Rogers Hornsby
71 Ozzie Smith
72 Carlton Fisk
73 Hunter Pence
74 Justin Upton
75 Robinson Cano
76 Brian Wilson
77 CC Sabathia
78 Hanley Ramirez
79 David Ortiz
80 Cal Ripken, Jr.
81 Barry Larkin
82 Roy Halladay
83 Tris Speaker
84 David Wright
85 Brooks Robinson
86 Paul Molitor
87 Andrew McCutchen
88 Reggie Jackson
89 Evan Longoria
90 Christy Mathewson
91 Pee Wee Reese
92 Dustin Ackley RC
93 Carlos Gonzalez
94 Ryan Zimmerman
95 Mike Schmidt
96 Miguel Cabrera
97 Joe Mauer
98 Josh Hamilton
99 Honus Wagner
100 Eric Hosmer RC
Parallels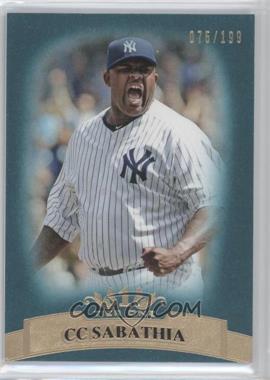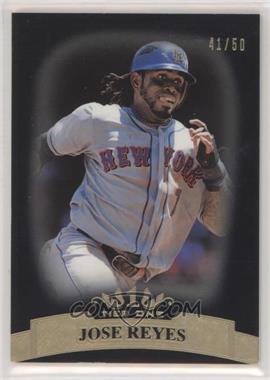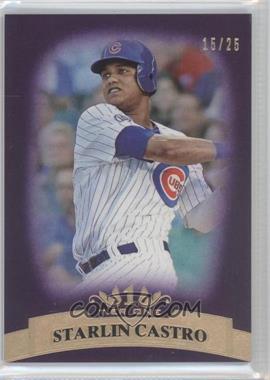 All 100 base cards are available in the following parallels.
Tier Four (Blue; serial-numbered to 199 copies)
Tier Three (Black; serial-numbered to 50 copies)
Tier Two (Purple; serial-numbered to 25 copies)
Tier One (Gold; one-of-one)
Autographs & Game-Used
Top Shelf Relics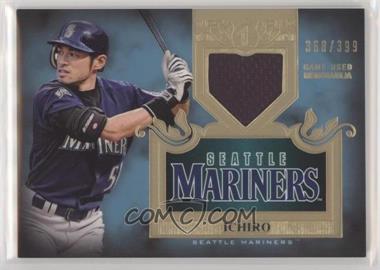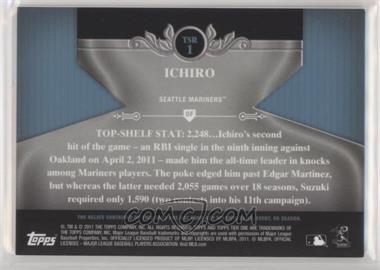 Each Top Shelf Relic is serial-numbered to 399 copies and available in the following multi-swatch parallels.
Dual (serial-numbered to 99 copies)
Triple (serial-numbered to 25 copies)
TSR1 Ichiro
TSR2 Roberto Alomar
TSR3 Thurman Munson
TSR4 Carlton Fisk
TSR5 Joe DiMaggio
TSR6 Jimmie Foxx
TSR7 Rogers Hornsby
TSR8 Ryan Braun
TSR9 Roy Campanella
TSR10 Roy Halladay
TSR11 Johnny Mize
TSR12 Aramis Ramirez
TSR13 Pee Wee Reese
TSR14 George Sisler
TSR15 Tris Speaker
TSR16 Babe Ruth
TSR17 Carl Crawford
TSR18 Ian Kinsler
TSR19 Johnny Bench
TSR20 Reggie Jackson
TSR21 Carlos Beltran
TSR22 Ty Cobb
TSR23 Joey Votto
TSR24 Jose Reyes
TSR25 Cole Hamels
TSR26 Rickey Henderson EXCH
TSR27 Lou Gehrig
TSR28 Jered Weaver
TSR29 Paul Molitor
TSR30 Tim Lincecum
TSR31 David Wright
TSR32 Jacoby Ellsbury
TSR33 Sandy Koufax
TSR34 Dustin Pedroia
TSR35 Eddie Murray
TSR36 Mickey Mantle
TSR37 Stan Musial
TSR38 Ubaldo Jimenez
TSR39 Paul O'Neill
TSR40 Willie McCovey
TSR41 Brian McCann
TSR42 Albert Pujols
TSR43 Don Mattingly
TSR44 Hank Aaron
TSR45 Brooks Robinson
TSR46 Ryne Sandberg EXCH
TSR47 Tom Seaver
TSR48 Willie Mays
TSR49 Chipper Jones
TSR50 Cal Ripken, Jr.
Prodigious Patches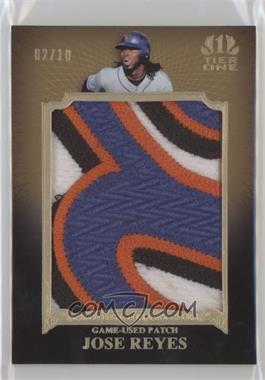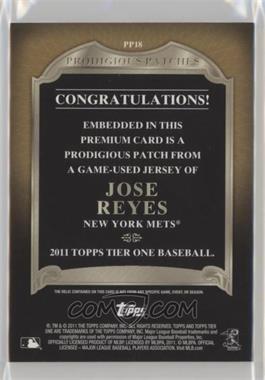 Each Prodigious Patch is serial-numbered to ten copies.
PP1 Roy Halladay
PP2 Joey Votto
PP3 Carl Crawford
PP4 Pablo Sandoval
PP5 Paul Molitor
PP6 Carlos Marmol
PP7 David Ortiz
PP8 Cal Ripken, Jr.
PP9 David Wright
PP10 Tim Lincecum
PP11 Jacoby Ellsbury
PP12 Steve Garvey
PP13 Carlos Beltran
PP14 Fergie Jenkins
PP15 Willie McCovey
PP16 Jay Bruce
PP17 Eddie Murray
PP18 Jose Reyes
PP19 Carlton Fisk
PP20 Reggie Jackson
PP21 Jimmy Rollins
PP22 Roberto Alomar
PP23 Ian Kinsler
PP24 Evan Longoria
PP25 Hank Aaron
On the Rise Autographs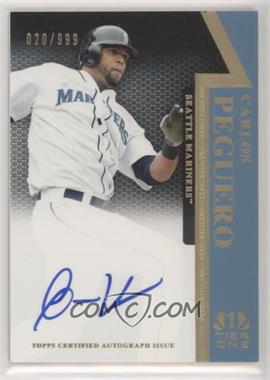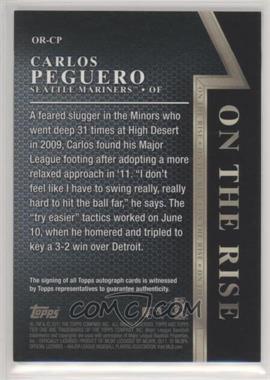 Each On the Rise Autograph is available in a Gold parallel, serial-numbered to 25 copies.
OR-AC Alex Cobb
OR-AC Allen Craig
OR-ACH Aroldis Chapman
OR-AJ Austin Jackson
OR-AM Andrew McCutchen
OR-AO Alexi Ogando
OR-AR Anthony Rizzo
OR-AW Alex White
OR-BB Brandon Belt
OR-BC Brandon Crawford
OR-BG Brandon Guyer
OR-BH Brad Hand
OR-BM Brent Morel
OR-BW Brett Wallace
OR-CC Carlos Carrasco
OR-CJ Chris Johnson
OR-CK Craig Kimbrel
OR-CP Carlos Peguero
OR-CR Colby Rasmus
OR-CS Carlos Santana
OR-CSA Chris Sale
OR-DA Dustin Ackley
OR-DC David Cooper
OR-DD Danny Duffy
OR-DG Dee Gordon
OR-DGE Dillon Gee
OR-DH Daniel Hudson
OR-DS Drew Storen
OR-DV Danny Valencia
OR-EH Eric Hosmer
OR-EN Eduardo Nunez
OR-ES Eric Sogard
OR-ET Eric Thames
OR-FF Freddie Freeman
OR-FM Fernando Martinez
OR-FM Fernando Martinez
OR-HN Hector Noesi
OR-JH Jason Heyward
OR-JHE Jeremy Hellickson
OR-JI Jose Iglesias
OR-JS Jordan Schafer
OR-JT Josh Thole
OR-JZ Jordan Zimmermann
OR-LF Logan Forsythe
OR-MB Madison Bumgarner
OR-MM Mike Minor
OR-MP Michael Pineda
OR-MS Giancarlo Stanton
OR-MSC Max Scherzer
OR-MT Mark Trumbo
OR-RT Ruben Tejada
OR-SC Starlin Castro
OR-TC Tyler Colvin
OR-TR Tyson Ross
OR-ZB Zach Britton
Crowd-Pleaser Autographs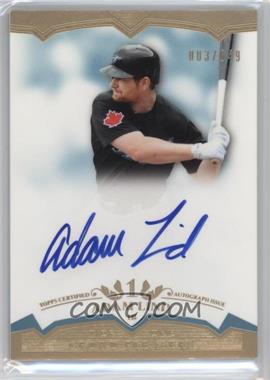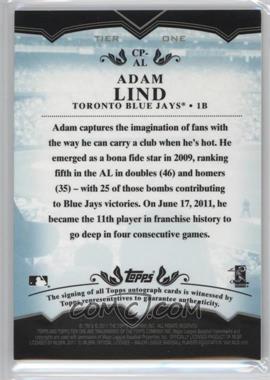 Each Crowd-Pleaser Autograph is available in a Gold parallel, serial-numbered to 25 copies.
CP-AB Albert Belle
CP-AE Andre Ethier
CP-AJ Adam Jones
CP-AK Al Kaline
CP-AL Adam Lind
CP-AP Angel Pagan
CP-AR Aramis Ramirez
CP-BB Billy Butler
CP-BB Bert Blyleven
CP-BG Brett Gardner
CP-BJU B.J. Upton
CP-BM Brian McCann
CP-BP Brandon Phillips
CP-CB Clay Buchholz
CP-CC Carl Crawford
CP-CG Carlos Gonzalez
CP-CJ Chipper Jones
CP-CK Clayton Kershaw
CP-CL Cliff Lee
CP-CY Chris Young
CP-DM Don Mattingly
CP-DP Dustin Pedroia
CP-EA Elvis Andrus
CP-EM Edgar Martinez
CP-ES Ervin Santana
CP-FJ Fergie Jenkins
CP-GF George Foster
CP-GG Gio Gonzalez
CP-HR Hanley Ramirez
CP-IK Ian Kinsler
CP-IKN Ian Kennedy
CP-JB Jay Bruce
CP-JC Johnny Cueto
CP-JJ Josh Johnson
CP-JM Joe Morgan
CP-JP Jhonny Peralta
CP-JW Jered Weaver
CP-LA Luis Aparicio
CP-MC Matt Cain
CP-MG Matt Garza
CP-MK Matt Kemp
CP-ML Mat Latos
CP-OS Ozzie Smith
CP-PM Paul Molitor
CP-PO Paul O'Neill
CP-PS Pablo Sandoval
CP-RA Roberto Alomar
CP-RB Ryan Braun
CP-RED Red Schoendienst
CP-RN Ricky Nolasco
CP-RS Ryne Sandberg
CP-RZ Ryan Zimmerman
CP-TC Trevor Cahill
CP-UJ Ubaldo Jimenez
CP-WM Willie McCovey
Top Tier Autographs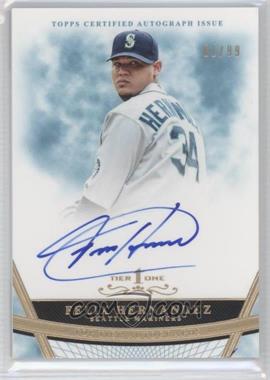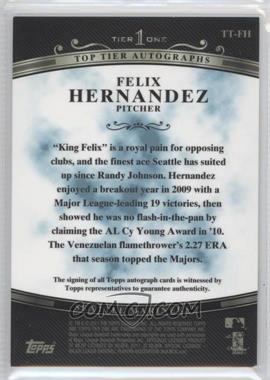 Each Top Tier Autograph is serial-numbered to 99 copies, EXCEPT card #TT-SK which is serial-numbered to 199 copies. Each is also available in a Gold parallel, which is serial-numbered to ten EXCEPT cards #TT-SK and #TT-FR which are numbered to 25.
TT-AG Adrian Gonzalez
TT-AP Albert Pujols EXCH
TT-BG Bob Gibson
TT-CF Carlton Fisk
TT-EL Evan Longoria
TT-FH Felix Hernandez
TT-FR Frank Robinson
TT-HA Hank Aaron EXCH
TT-JB Johnny Bench
TT-JH Josh Hamilton
TT-MC Miguel Cabrera
TT-MS Mike Schmidt
TT-NR Nolan Ryan
TT-PF Prince Fielder
TT-RH Rickey Henderson
TT-RH Roy Halladay EXCH
TT-RJ Reggie Jackson
TT-SK Sandy Koufax
TT-TG Tony Gwynn
TT-TS Tom Seaver
Manny Pacquiao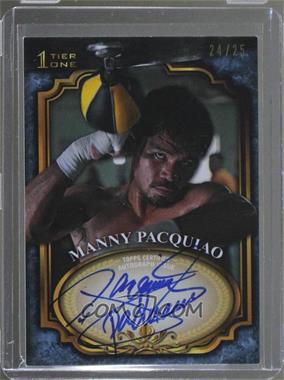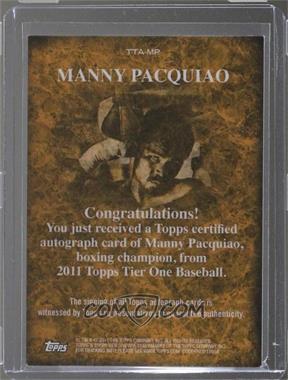 This special Manny Pacquiao autograph is serial-numbered to 25 copies.
Dual Autographs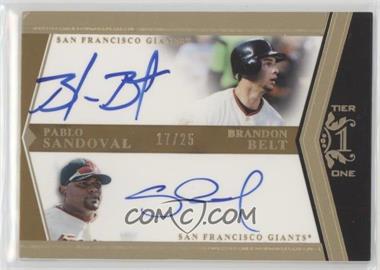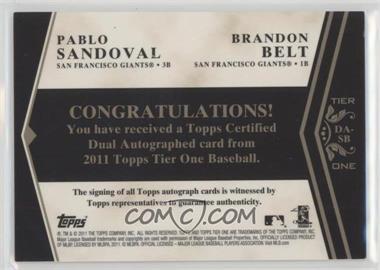 Each Dual Autograph is serial-numbered to 25 copies.
DA-CG Starlin Castro / Dee Gordon
DA-FR Freddie Freeman / Anthony Rizzo
DA-GC Adrian Gonzalez / Carl Crawford
DA-HB Eric Hosmer / Billy Butler EXCH
DA-HP Felix Hernandez / Michael Pineda
DA-JS Reggie Jackson / Mike Stanton
DA-KE Matt Kemp / Andre Ethier EXCH
DA-KJ Clayton Kershaw / Josh Johnson
DA-MJ Andrew McCutchen / Adam Jones
DA-MS Brian McCann / Carlos Santana
DA-PB Brandon Phillips / Jay Bruce EXCH
DA-PK Dustin Pedroia / Ian Kinsler EXCH
DA-SB Pablo Sandoval / Brandon Belt
DA-SL Mike Schmidt / Evan Longoria
DA-ZZ Ryan Zimmerman / Jordan Zimmermann
Triple Autographs
Each Triple Autograph is serial-numbered to ten copies.
TA-AHM Hank Aaron / Jason Heyward / Brian McCann
TA-CGF Miguel Cabrera / Adrian Gonzalez / Prince Fielder
TA-KLK Sandy Koufax / Cliff Lee / Clayton Kershaw EXCH
TA-MFS Willie McCovey / George Foster / Giancarlo Stanton (Mike)
TA-PMH Albert Pujols / Stan Musial / Matt Holliday
Cut Signatures
Each Cut Signature is a one-of-one
CS-CH Catfish Hunter
CS-CM Connie Mack
CS-CY Cy Young
CS-DD Dizzy Dean
CS-EM Eddie Mathews
CS-ES Enos Slaughter
CS-EW Early Wynn
CS-FB Frank "Home Run" Baker
CS-GK George Kell
CS-HG Hank Greenberg
CS-HW Hoyt Wilhelm
CS-JD Joe DiMaggio
CS-JM Johnny Mize
CS-LB Lou Boudreau
CS-LG Lefty Gomez
CS-MM Mickey Mantle
CS-MO Mel Ott
CS-PR Phil Rizzuto
CS-PWR Pee Wee Reese
CS-RA Richie Ashburn
CS-RR Robin Roberts
CS-TM Thurman Munson
CS-TW Ted Williams
CS-WJ Walter Johnson
CS-WS Warren Spahn