2006 Flair Showcase
Description
2006 Flair Showcase is a 200-card set released by Upper Deck in August, 2006. This was the first (and only) Flair Showcase set issued by Upper Deck after they purchased Fleer's assets in bankruptcy. As the name suggests, '06 Flair Showcase marked a return in the tiered base set that was common to this brand in the late 90s. Unlike late 90s Flair Showcase, each player had only one card.
Cards numbered 1-100 make up the Upper Deck subset and serve as the de facto short set. Cards numbered 101-150, which were titled Field Box, were issued at a stated rate of 1:4 Hobby and 1:8 retail packs. Cards numbered 151-200,which were titled Suite Level, were issued at a stated rate of 1:8 Hobby and 1:16 retail packs.
On the provisional checklist, many retired players and Hall of Famers were to have appeared in the base set, but MLB/MLBPA restrictions led Upper Deck to replace them with active players.
Distribution
Hobby: 18 packs per box, five cards per pack (MSRP: $4.99). 16 boxes per case.
Reviews
Insertion Ratios
| Cards | Total Cards | Numbered To | Hobby Odds | Retail Odds |
| --- | --- | --- | --- | --- |
| Base | 200 | - | ? | ? |
| Upper Deck | 100 | - | ? | ? |
| Field Box | 50 | - | 1:4 | 1:8 |
| Suite Level | 50 | - | 1:8 | 1:16 |
| Legacy Blue | 200 | 150 | 1:18 | N/A |
| Legacy Emerald | 200 | 150 | 1:18 | N/A |
| Printing Plates | 483* | four for each | ? | N/A |
| Wave of the Future | 30 | - | 1:3 | 1:36 |
| WBC Classic Moments | 50 | - | 1:8 | 1:36 |
| Hot Numbers | 30 | - | 1:6 | 1:36 |
| Hot Gloves | 30 | 150 | 1:108 | 1:576 |
| Stitches | 99 | - | 1:9 | 1:18 |
| Lettermen | 36 | varies | ? | N/A |
| Autographics | 34 | - | 1:36 | 1:576 |
| Fresh Ink | 35 | - | 1:36 | 1:576 |
| Signatures | 74 | 35 | ? | N/A |

* Includes all base cards plus the following inserts: Wave of the Future, WBC Classic Moments, Hot Numbers, Hot Gloves, Autographics, Fresh Ink, Signatures.

Checklist
Base Set
Upper Deck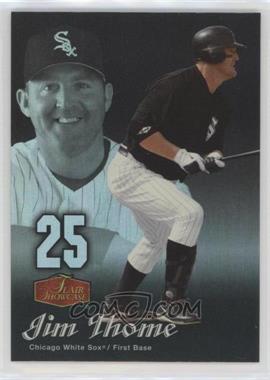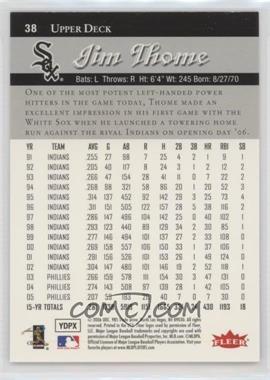 1 Jeremy Hermida UD (RC)
2 Albert Pujols UD
3 Ryan Shealy UD (RC)
4 Mark Prior UD
5 Chuck James UD (RC)
6 Shawn Green UD
7 Rickie Weeks UD
8 Roy Halladay UD
9 Luis Gonzalez UD
10 David Ortiz UD
11 Josh Beckett UD
12 Gary Sheffield UD
13 Jose Reyes UD
14 Brandon Watson UD (RC)
15 Tadahito Iguchi UD
16 Rich Harden UD
17 Skip Schumaker UD (RC)
18 Vladimir Guerrero UD
19 Chris Carpenter UD
20 Brian Roberts UD
21 Roy Oswalt UD
22 Ben Johnson UD (RC)
23 Todd Helton UD
24 Wil Nieves UD (RC)
25 Michael Young UD
26 A.J. Burnett UD
27 J.D. Drew UD
28 Adrian Beltre UD
29 Tim Hudson UD
30 Jake Peavy UD
31 Magglio Ordonez UD
32 Brad Wilkerson UD
33 Ryan Freel UD
34 Javier Vazquez UD
35 Tom Glavine UD
36 Jason Bergmann UD RC
37 Marcus Giles UD
38 Jim Thome UD
39 Ichiro UD
40 Jeff Harris UD RC
41 Miguel Cabrera UD
42 Nomar Garciaparra UD
43 Brian Giles UD
44 Jeremy Accardo UD RC
45 Taylor Buchholz UD (RC)
46 Mike Jacobs UD (RC)
47 Chris Denorfia UD (RC)
48 Ivan Rodriguez UD
49 Mike Piazza UD
50 Curt Schilling UD
51 Kelly Shoppach UD (RC)
52 Jason Kubel UD (RC)
53 Craig Biggio UD
54 Livan Hernandez UD
55 Joe Mauer UD
56 Scott Feldman UD RC
57 Garret Anderson UD
58 Steve Stemle UD RC
59 Boof Bonser UD (RC)
60 Jose Guillen UD
61 Rafael Furcal UD
62 John Van Benschoten UD (RC)
63 Dontrelle Willis UD
64 Jose Vidro UD
65 David Wright UD
66 Alfonso Soriano UD
67 Scott Podsednik UD
68 Felix Hernandez UD
69 Richie Sexson UD
70 Jeff Francoeur UD
71 Conor Jackson UD
72 Javy Lopez UD
73 Jonathan Papelbon UD (RC)
74 Frank Thomas UD
75 Greg Maddux UD
76 Josh Rupe UD (RC)
77 Eric Chavez UD
78 Ben Sheets UD
79 Chase Utley UD
80 Derrek Lee UD
81 Manny Ramirez UD
82 Pedro Martinez UD
83 Hideki Matsui UD
84 Jeremy Bonderman UD
85 Ronny Cedeno UD
86 Trevor Hoffman UD
87 Mark Buehrle UD
88 Jason Bay UD
89 Reggie Sanders UD
90 Brian Anderson UD (RC)
91 Travis Hafner UD
92 Carlos Beltran UD
93 Cody Ross UD (RC)
94 Melvin Mora UD
95 Chris Duffy UD
96 Vernon Wells UD
97 Bartolo Colon UD
98 Aubrey Huff UD
99 Paul Konerko UD
100 Cesar Izturis UD
Field Box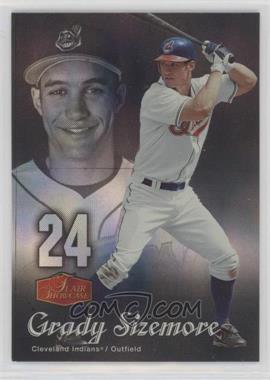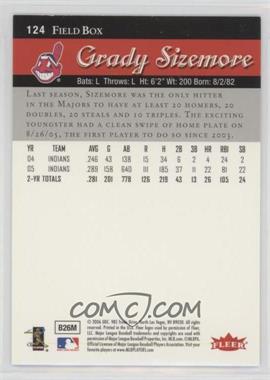 101 Josh Willingham FB (RC)
102 Matt Cain FB (RC)
103 Macay McBride FB (RC)
104 Jeff Mathis FB
105 Alex Rodriguez FB
106 Justin Morneau FB
107 Felipe Lopez FB
108 Justin Verlander FB (RC)
109 Ryan Howard FB
110 Mike Sweeney FB
111 Scott Rolen FB
112 Hank Blalock FB
113 Kerry Wood FB
114 B.J. Ryan FB
115 Garrett Atkins FB
116 Carlos Delgado FB
117 Zack Greinke FB
118 Chad Cordero FB
119 Julio Lugo FB
120 Bobby Crosby FB
121 Barry Zito FB
122 Jhonny Peralta FB
123 Miguel Tejada FB
124 Grady Sizemore FB
125 Derek Jeter FB
126 Cliff Lee FB
127 Khalil Greene FB
128 Lance Berkman FB
129 Huston Street FB
130 Jermaine Dye FB
131 Chone Figgins FB
132 Torii Hunter FB
133 Jorge Cantu FB
134 Jason Giambi FB
135 Johan Santana FB
136 Chad Tracy FB
137 Troy Glaus FB
138 Moises Alou FB
139 Jason Schmidt FB
140 Ken Griffey, Jr. FB
141 Jason Varitek FB
142 John Smoltz FB
143 Andy Pettitte FB
144 Jeff Kent FB
145 Coco Crisp FB
146 Jonny Gomes FB
147 Aaron Rowlan FB
148 Mike Mussina FB
149 Johnny Damon FB
150 Edgar Renteria FB
Suite Level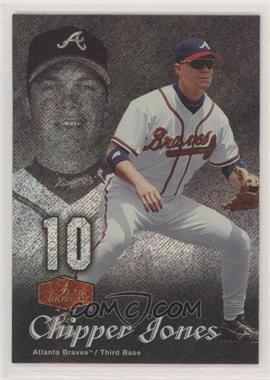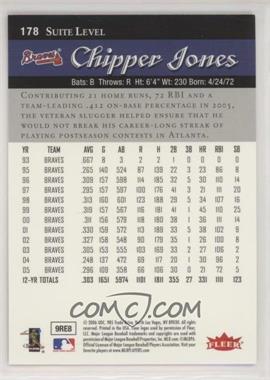 151 Scott Kazmir SL
152 Lyle Overbay SL
153 Placido Polanco SL
154 Mariano Rivera SL
155 Hanley Ramirez SL (RC)
156 Morgan Ensberg SL
157 Kenny Rogers SL
158 Brad Lidge SL
159 A.J. Pierzynski SL
160 Aramis Ramirez SL
161 Mark Teixeira SL
162 Carl Crawford SL
163 Ryan Zimmerman SL (RC)
164 Adam Dunn SL
165 Joe Nathan SL
166 Juan Pierre SL
167 Pat Burrell SL
168 Carlos Lee SL
169 Billy Wagner SL
170 Prince Fielder SL (RC)
171 Randy Johnson SL
172 Andruw Jones SL
173 Francisco Rodriguez SL
174 Robinson Cano SL
175 Matt Holliday SL
176 Jim Edmonds SL
177 Josh Barfield SL (RC)
178 Chipper Jones SL
179 Bobby Jenks SL
180 Carlos Zambrano SL
181 Bobby Abreu SL
182 Brandon Webb SL
183 Kevin Millwood SL
184 Zach Duke SL
185 Randy Winn SL
186 Eric Gagne SL
187 Kenji Johjima SL RC
188 John Patterson SL
189 Mark Loretta SL
190 Anderson Hernandez SL (RC)
191 Chris Resop SL (RC)
192 Ian Kinsler SL (RC)
193 Francisco Liriano SL (RC)
194 Noah Lowry SL
195 Brett Myers SL
196 Rocco Baldelli SL
197 Cliff Floyd SL
198 Sean Casey SL
199 Geoff Jenkins SL
200 Clint Barmes SL
Parallels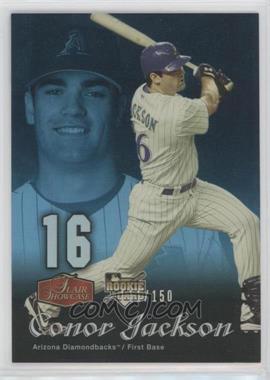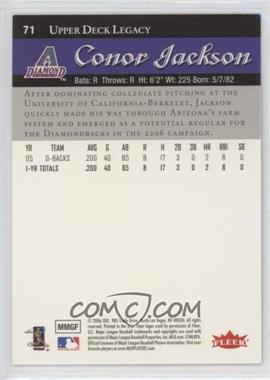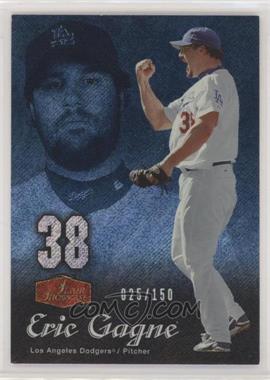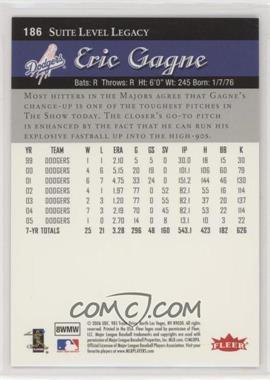 All 200 base cards are available in the following parallels.
Legacy Blue (serial-numbered to 150 copies; Hobby only)
Legacy Emerald (serial-numbered to 150 copies; Hobby only)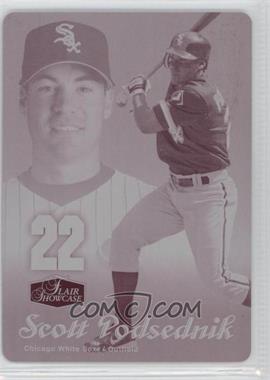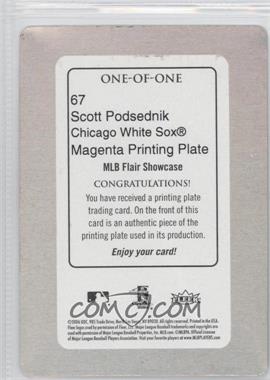 In addition, a set of four Printing Plates are available for each base card. Plates are Hobby only.
Inserts
NOTE: A set of four Printing Plates (front only) are available for each insert. Plates are Hobby only.
Wave of the Future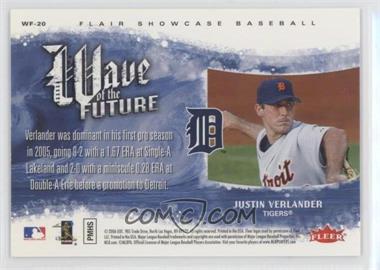 WF-1 Jeremy Hermida
WF-2 Kelly Shoppach
WF-3 Adam Wainwright
WF-4 Ryan Zimmerman
WF-5 Josh Willingham
WF-6 Brandon McCarthy
WF-7 Conor Jackson
WF-8 Grady Sizemore
WF-9 Curtis Granderson
WF-10 Jose Capellan
WF-11 Mike Jacobs
WF-12 Gavin Floyd
WF-13 Hanley Ramirez
WF-14 Jason Kubel
WF-15 Nate McLouth
WF-16 Felix Hernandez
WF-17 Jeff Francoeur
WF-18 Wil Nieves
WF-19 Cody Ross
WF-20 Justin Verlander
WF-21 Ben Johnson
WF-22 Guillermo Quiroz
WF-23 Jonathan Papelbon
WF-24 Prince Fielder
WF-25 Rickie Weeks
WF-26 Robinson Cano
WF-27 Kenji Johjima
WF-28 Anderson Hernandez
WF-29 Yuniesky Betancourt
WF-30 Zach Duke
Hot Numbers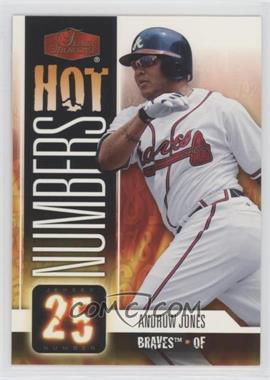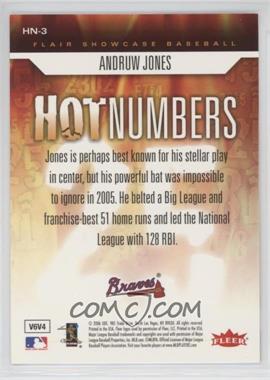 HN-1 Albert Pujols
HN-2 Alex Rodriguez
HN-3 Andruw Jones
HN-4 Bobby Abreu
HN-5 Chipper Jones
HN-6 Curt Schilling
HN-7 David Ortiz
HN-8 David Wright
HN-9 Derek Jeter
HN-10 Derrek Lee
HN-11 Eric Gagne
HN-12 Greg Maddux
HN-13 Hideki Matsui
HN-14 Ichiro
HN-15 Ivan Rodriguez
HN-16 Johan Santana
HN-17 Johnny Damon
HN-18 Ken Griffey, Jr.
HN-19 Manny Ramirez
HN-20 Mark Prior
HN-21 Mark Teixeira
HN-22 Miguel Cabrera
HN-23 Miguel Tejada
HN-24 Pedro Martinez
HN-25 Randy Johnson
HN-26 Rickie Weeks
HN-27 Roger Clemens
HN-28 Todd Helton
HN-29 Torii Hunter
HN-30 Vladimir Guerrero
WBC Classic Moments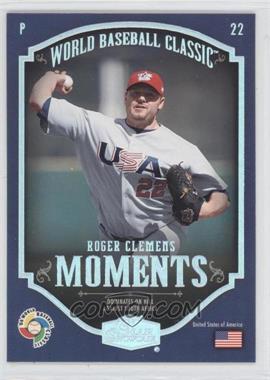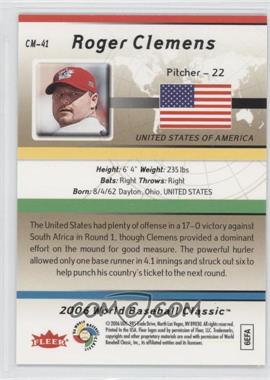 CM-1 Jonathan Papelbon
CM-2 Jason Bay
CM-3 Wei Wang
CM-4 Yung Chi Chen
CM-5 Pedro Lazo
CM-6 Yoandy Garlobo
CM-7 Ormari Romero
CM-8 Frederich Cepeda
CM-9 Yulieski Gourriel
CM-10 Yadel Marti
CM-11 David Ortiz
CM-12 Albert Pujols
CM-13 Adrian Beltre
CM-14 Alberto Castillo
CM-15 Odalis Perez
CM-16 Jason Grilli
CM-17 Daisuke Matsuzaka
CM-18 Sadaharu Oh
CM-19 Nobuhiko Matsunaka
CM-20 Ichiro
CM-21 Akinori Otsuka
CM-22 Koji Uehara
CM-23 Kosuke Fukudome
CM-24 Daisuke Matsuzaka
CM-25 Ichiro
CM-26 Seung Yeop Lee
CM-27 Seung Yeop Lee
CM-28 Jong Beom Lee
CM-29 Jae Seo
CM-30 Chan Ho Park
CM-31 Hee Seop Choi
CM-32 Jorge Cantu
CM-33 Oliver Perez
CM-34 Vinny Castilla
CM-35 Esteban Loaiza
CM-36 Shairon Martis
CM-37 Bernie Williams
CM-38 Javier Vazquez
CM-39 Carlos Beltran
CM-40 Bernie Williams
CM-41 Roger Clemens
CM-42 Ken Griffey, Jr.
CM-43 Alex Rodriguez
CM-44 Derrek Lee
CM-45 Derek Jeter
CM-46 Chipper Jones
CM-47 Miguel Cabrera
CM-48 Francisco Rodriguez
CM-49 Victor Martinez
CM-50 Freddy Garcia
Hot Gloves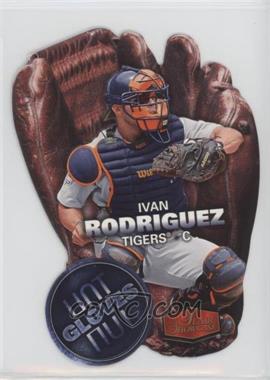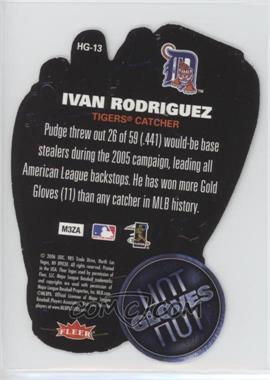 Each Hot Glove is limited, but not serial-numbered, to 150 copies.
HG-1 Derrek Lee
HG-2 Andruw Jones
HG-3 Bobby Abreu
HG-4 Luis Castillo
HG-5 Mike Matheny
HG-6 Cesar Izturis
HG-7 Craig Biggio
HG-8 Darin Erstad
HG-9 Derek Jeter
HG-10 Eric Chavez
HG-11 Greg Maddux
HG-12 Ichiro
HG-13 Ivan Rodriguez
HG-14 JT Snow
HG-15 Jim Edmonds
HG-16 Steve Finley
HG-17 Kenny Rogers
HG-18 Jason Varitek
HG-19 Ken Griffey, Jr.
HG-20 Mark Teixeira
HG-21 Orlando Hudson
HG-22 Mike Hampton
HG-23 Mike Mussina
HG-24 Vernon Wells
HG-25 Omar Vizquel
HG-26 Alex Rodriguez
HG-27 Mike Cameron
HG-28 Scott Rolen
HG-29 Todd Helton
HG-30 Torii Hunter
Autographs & Game-Used
Stitches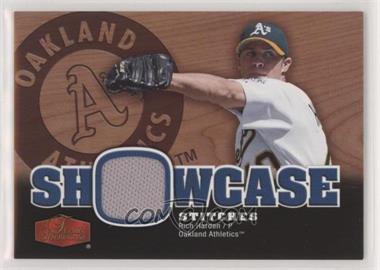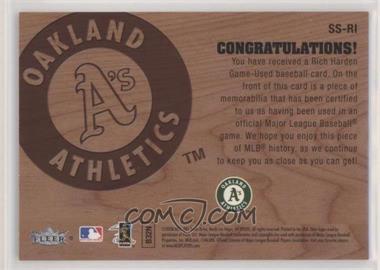 NOTES
All Showcase Stitches are jerseys EXCEPT Albert Pujols and Derek Jeter which have pants swatches.
A number of players from the 2006 World Baseball Classic were included in this set.
SS-AB Adrian Beltre
SS-AD Adam Dunn
SS-AJ Andruw Jones
SS-AN Andy Pettitte
SS-AP Albert Pujols
SS-AR Aramis Ramirez
SS-AS Alfonso Soriano
SS-BA Bobby Abreu
SS-BC Bobby Crosby
SS-BG Brian Giles
SS-BO Jeremy Bonderman
SS-BR Brian Roberts
SS-BS Ben Sheets
SS-BZ Barry Zito
SS-CA Carl Crawford
SS-CB Carlos Beltran
SS-CC C.C. Sabathia
SS-CD Carlos Delgado
SS-CJ Chipper Jones
SS-CL Carlos Lee
SS-CO Michael Collins
SS-CS Curt Schilling
SS-DJ Derek Jeter
SS-DL Derrek Lee
SS-DM Daisuke Matsuzaka
SS-DO David Ortiz
SS-DR JD Drew
SS-DW Dontrelle Willis
SS-EC Eric Chavez
SS-EG Eric Gagne
SS-FG Freddy Garcia
SS-FR Francisco Rodriguez
SS-FT Frank Thomas
SS-GM Greg Maddux
SS-GR Khalil Greene
SS-GS Gary Sheffield
SS-HA JJ Hardy
SS-HB Hank Blalock
SS-HO Trevor Hoffman
SS-HU Tim Hudson
SS-IR Ivan Rodriguez
SS-JA Jason Schmidt
SS-JC Jorge Cantu
SS-JD Johnny Damon
SS-JE Jim Edmonds
SS-JG Jason Giambi
SS-JJ Jacque Jones
SS-JK Jeff Kent
SS-JL Javy Lopez
SS-JM Joe Mauer
SS-JO Josh Beckett
SS-JP Jake Peavy
SS-JR Jose Reyes
SS-JS Johan Santana
SS-JT Jim Thome
SS-JU Juan Uribe
SS-JV Jason Varitek
SS-KE Kevin Millwood
SS-KG Ken Griffey, Jr.
SS-KM Kazuo Matsui
SS-KW Kerry Wood
SS-LB Lance Berkman
SS-LG Luis Gonzalez
SS-MA Moises Alou
SS-MB Mark Buehrle
SS-MC Miguel Cabrera
SS-MH Matt Holliday
SS-MI Mike Piazza
SS-MM Mike Mussina
SS-MP Mark Prior
SS-MR Manny Ramirez
SS-MT Mark Teixeira
SS-MY Michael Young
SS-OV Omar Vizquel
SS-PL Paul Lo Duca
SS-PM Pedro Martinez
SS-PW Preston Wilson
SS-RB Rocco Baldelli
SS-RC Robinson Cano
SS-RE Jeremy Reed
SS-RF Rafael Furcal
SS-RH Roy Halladay
SS-RI Rich Harden
SS-RJ Randy Johnson
SS-RS Richie Sexson
SS-RW Rickie Weeks
SS-SK Scott Kazmir
SS-SM John Smoltz
SS-SR Scott Rolen
SS-SW Mike Sweeney
SS-TE Miguel Tejada
SS-TG Tom Glavine
SS-TH Todd Helton
SS-TN Trot Nixon
SS-TO Torii Hunter
SS-TR Travis Hafner
SS-VG Vladimir Guerrero
SS-VW Vernon Wells
SS-WR David Wright
Lettermen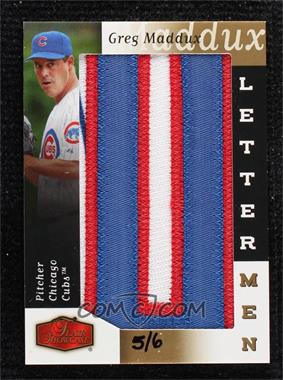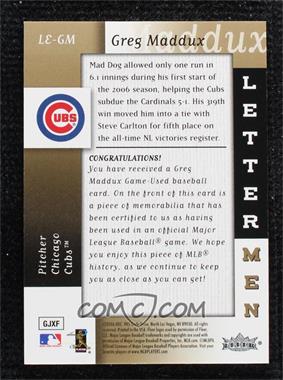 Each Lettermen features the letters from the back of a game-used jersey and are exclusive to Hobby packs. Each is hand-numbered to the figures listed below.
LE-AJ Andruw Jones 5
LE-AP Albert Pujols 6
LE-AR Aramis Ramirez 7
LE-AS Alfonso Soriano 7
LE-BA Bobby Abreu 5
LE-BR Brian Roberts 7
LE-CB Carlos Beltran 7
LE-CD Carlos Delgado 7
LE-CJ Craig Biggio 6
LE-DL Derrek Lee 3
LE-DO David Ortiz 5
LE-EC Eric Chavez 6
LE-ED Jim Edmonds 7
LE-GM Greg Maddux 6
LE-GR Khalil Greene 6
LE-IR Ivan Rodriguez 9
LE-JM Joe Mauer 5
LE-JO Chipper Jones 5
LE-JP Jake Peavy 5
LE-JS Johan Santana 7
LE-JT Jim Thome 5
LE-KG Ken Griffey, Jr. 7
LE-LG Luis Gonzalez 8
LE-MC Miguel Cabrera 7
LE-MT Mark Teixeira 8
LE-MY Michael Young 5
LE-PM Pedro Martinez 8
LE-RH Roy Halladay 8
LE-SM John Smoltz 6
LE-SR Scott Rolen 5
LE-TE Miguel Tejada 6
LE-TH Todd Helton 6
LE-TO Torii Hunter 6
LE-VG Vladimir Guerrero 8
LE-WI Dontrelle Willis 6
LE-WR David Wright 6
Autographics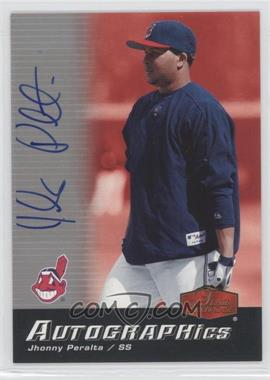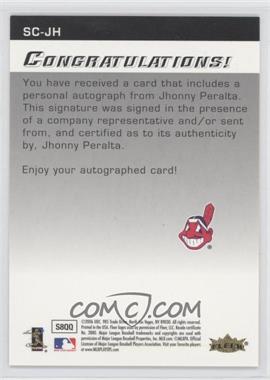 A set of four UNAUTOGRAPHED Printing Plates is also available for each Autographic. Plates are exclusive to Hobby packs.
SC-AH Aaron Harang
SC-AR Aaron Rowand
SC-BA Bronson Arroyo
SC-BC Brandon Claussen
SC-BO Jeremy Bonderman
SC-CA Carl Crawford
SC-CC Coco Crisp
SC-CH Chad Cordero
SC-CI Cesar Izturis
SC-CL Cliff Lee
SC-CO Craig Counsell
SC-CU Chase Utley 100
SC-DL Derrek Lee 43
SC-GC Gustavo Chacin
SC-HB Hank Blalock
SC-JB Jason Bay
SC-JG Jose Guillen
SC-JH Jhonny Peralta
SC-JK Jason Kendall 46
SC-JM Justin Morneau
SC-JP Joel Pineiro
SC-JV Javier Vazquez
SC-KG Ken Griffey, Jr.
SC-LH Livan Hernandez
SC-MK Mark Kotsay
SC-MT Mark Teixeira 25
SC-OV Omar Vizquel
SC-RA Aramis Ramirez
SC-RO Roy Oswalt
SC-RZ Ryan Zimmerman
SC-SC Sean Casey
SC-TH Travis Hafner
SC-WP Wily Mo Pena
SC-XN Xavier Nady
Fresh Ink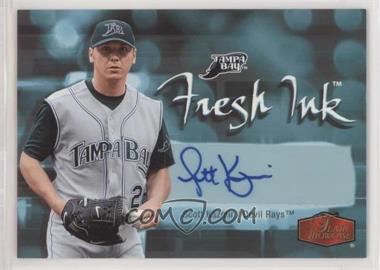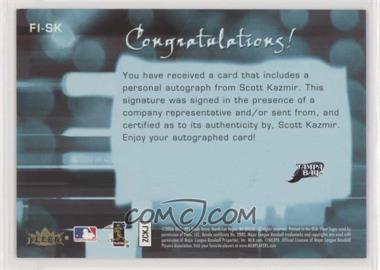 A set of four UNAUTOGRAPHED Printing Plates is also available for each Fresh Ink. Plates are exclusive to Hobby packs.
FI-BC Bobby Crosby
FI-BM Brandon McCarthy
FI-BR Brian Roberts
FI-CB Clint Barmes
FI-CC Chris Carpenter 43
FI-CK Casey Kotchman
FI-CS Chris Shelton
FI-DD David DeJesus
FI-DH Danny Haren
FI-DW Dontrelle Willis
FI-ES Ervin Santana
FI-GA Garrett Atkins
FI-GF Gavin Floyd
FI-HA Rich Harden
FI-HS Huston Street
FI-JB Joe Blanton
FI-JG Jonny Gomes
FI-JM Joe Mauer 43
FI-JR Jose Reyes 43
FI-JS Johan Santana
FI-KG Khalil Greene
FI-KY Kevin Youkilis
FI-MA Matt Cain
FI-MC Miguel Cabrera
FI-MT Mark Teahen
FI-MY Michael Young 100
FI-NL Noah Lowry
FI-OP Odalis Perez
FI-RE Jeremy Reed
FI-RH Rich Hill
FI-SK Scott Kazmir
FI-TI Tadahito Iguchi
FI-VM Victor Martinez
FI-WR David Wright 100
FI-ZG Zack Greinke
Signatures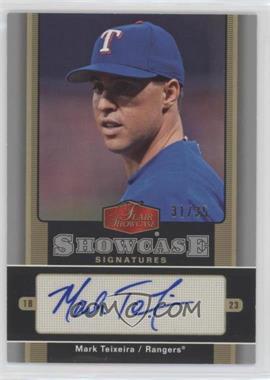 Each Signature is serial-numbered to 35 copies and exclusive to Hobby packs. A set of four UNAUTOGRAPHED Printing Plates is also available for each Signature.
SH-AH Aaron Harang
SH-AR Aaron Rowand
SH-BA Bronson Arroyo
SH-BC Brandon Claussen
SH-BL Joe Blanton
SH-BM Brandon McCarthy
SH-BR Brian Roberts
SH-BY Bobby Crosby
SH-CA Matt Cain
SH-CB Clint Barmes
SH-CC Craig Counsell
SH-CD Chad Cordero
SH-CH Chris Carpenter
SH-CI Cesar Izturis
SH-CK Casey Kotchman
SH-CL Cliff Lee
SH-CO Coco Crisp
SH-CS Chris Shelton
SH-CU Chase Utley
SH-CW Carl Crawford
SH-DD David DeJesus
SH-DH Danny Haren
SH-DL Derrek Lee
SH-DW Dontrelle Willis
SH-ES Ervin Santana
SH-GA Garrett Atkins
SH-GC Gustavo Chacin
SH-GF Gavin Floyd
SH-GO Jonny Gomes
SH-GR Khalil Greene
SH-HA Rich Harden
SH-HB Hank Blalock
SH-HS Huston Street
SH-JA Jason Bay
SH-JE Jeremy Bonderman
SH-JG Jose Guillen
SH-JK Jason Kendall
SH-JM Justin Morneau
SH-JP Jake Peavy
SH-JR Jose Reyes
SH-JS Johan Santana
SH-KG Ken Griffey, Jr.
SH-KY Kevin Youkilis
SH-LH Livan Hernandez
SH-MA Joe Mauer
SH-MC Miguel Cabrera
SH-MK Mark Kotsay
SH-MT Mark Teixeira
SH-MY Michael Young
SH-NL Noah Lowry
SH-OP Odalis Perez
SH-OV Omar Vizquel
SH-PE Jhonny Peralta
SH-PF Prince Fielder
SH-PI Joel Pineiro
SH-RA Aramis Ramirez
SH-RE Jeremy Reed
SH-RH Rich Hill
SH-RO Roy Oswalt
SH-RY Roy Halladay
SH-RZ Ryan Zimmerman
SH-SC Sean Casey
SH-SK Scott Kazmir
SH-TE Mark Teahen
SH-TH Travis Hafner
SH-TI Tadahito Iguchi
SH-VA Javier Vazquez
SH-VM Victor Martinez
SH-WM Wily Mo Pena
SH-WR David Wright
SH-XN Xavier Nady
SH-YB Yuniesky Betancourt
SH-ZG Zack Greinke