2018-19 Topps 582 Montgomery Club
Description
The 2018-19 Topps 582 Montgomery Club is a series of boxed sets that will be offered via subscription throughout late-2018 and into 2019. It can be seen as the successor to the Stadium Club Members Only sets of the early 90s.
For a limited time in November 2018, collectors could enroll in the 582 Montgomery Club for a one-time fee of $199.99. Every couple of months, Club members would receive an exclusive boxed set -- with the final set a Members Only edition of the 2019 Topps factory set.
582 Montgomery Club members will also be given the opportunity to purchase additional sets, all exclusive to Club members -- with the first being the 2018 Topps Brooklyn Collection set. Members will also have first crack at renewing their Club membership for 2019-2020.
The name refers to the address of Topps co-founder Philip Shorin -- 582 Montgomery St, Brooklyn NY.
Checklist
582 Montgomery Series One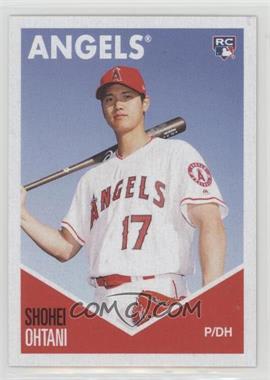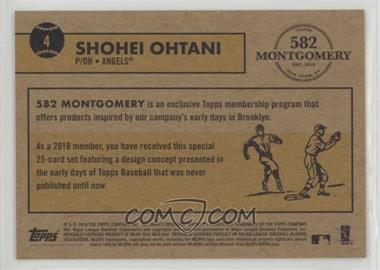 The first 582 Montgomery Club boxed set was delivered in December 2018, and doesn't have a formal name. So, by default, BCP is calling it the "582 Montgomery Series One" set. There are 25 cards in the set, and each set comes with one sticker autograph parallel.
1 Mike Trout
2 Bryce Harper
3 Aaron Judge
4 Shohei Ohtani
5 Ronald Acuña, Jr.
6 Juan Soto
7 Miguel Andujar
8 Rhys Hoskins
9 Jacob deGrom
10 Ian Happ
11 Michael Conforto
12 Luke Voit
13 Max Muncy
14 Jack Flaherty
15 Brandon Woodruff
16 Steven Matz
17 Trevor Story
18 Paul DeJong
19 Victor Robles
20 Clint Frazier
21 Jim Rice
22 Omar Vizquel
23 Edgar Martinez
24 Trevor Hoffman
25 Darryl Strawberry
Series Two 1967 Stickers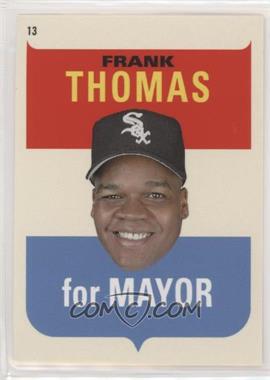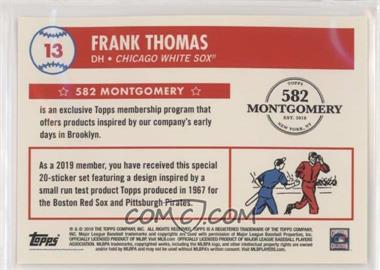 The second 582 Montgomery Club boxed set was delivered in March 2019 and features stickers featuring designs from a pair of test issues from 1967. Some of these designs were previously used in Throwback Thursday and Topps Archives sets.
1 Mike Trout
2 Kris Bryant
3 Aaron Judge
4 Shohei Ohtani
5 Miguel Andujar
6 Christian Yelich
7 Jacob deGrom
8 Ronald Acuña, Jr.
9 Juan Soto
10 Clayton Kershaw
11 Mariano Rivera
12 Ken Griffey, Jr.
13 Frank Thomas
14 Johnny Bench
15 Tom Seaver
16 Yusei Kikuchi
17 Jeff McNeil
18 Ryan O'Hearn
19 Luis Urias
20 Kyle Tucker
Series Three 1972 Posters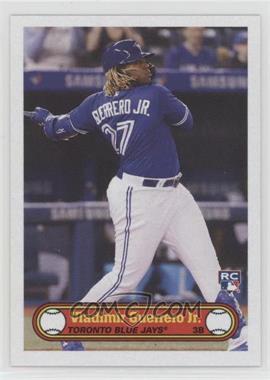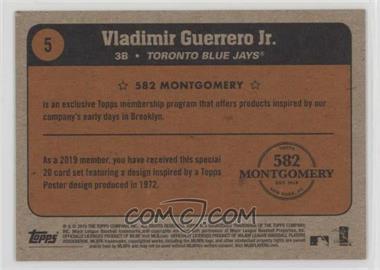 The third 582 Montgomery Club boxed set is a 20-card set featuring the design of the 1972 Topps Posters set. One autograph was included in each set.
1 Fernando Tatis, Jr.
2 Eloy Jimenez
3 Pete Alonso
4 Mike Trout
5 Vladimir Guerrero, Jr.
6 Christian Yelich
7 Cody Bellinger
8 Ronald Acuña, Jr.
9 Bryce Harper
10 Mookie Betts
11 Javier Baez
12 Touki Toussaint
13 Kyle Tucker
14 Victor Robles
15 Justus Sheffield
16 Jeff McNeil
17 Chance Adams
18 Cedric Mullins
19 Ramon Laureano
20 Michael Kopech
Series Four 1951 Ringside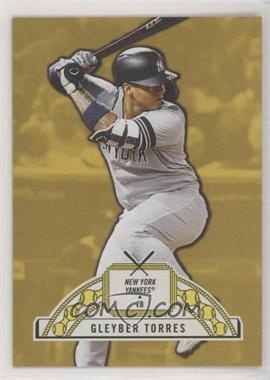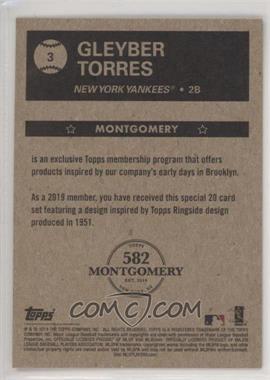 Series Four features 20 cards all done in the style of the 1951 Topps Ringside set, which featured boxers and wrestlers.
1 Mike Trout
2 Christian Yelich
3 Gleyber Torres
4 Kris Bryant
5 Shohei Ohtani
6 Ronald Acuña, Jr.
7 Shane Bieber
8 Cody Bellinger
9 Max Scherzer
10 Juan Soto
11 Albert Pujols
12 Vladimir Guerrero, Jr.
13 Fernando Tatis, Jr.
14 Jeff McNeil
15 Pete Alonso
16 Eloy Jimenez
17 Chris Paddack
18 Mariano Rivera
19 Edgar Martinez
20 Mike Mussina
Series Five Members Vote
The fifth series contained a 20-card set, a Mike Trout "Thank You" insert, and one autograph. The design is original.
1 Mike Trout
2 Ronald Acuña, Jr.
3 Pete Alonso
4 Vladimir Guerrero, Jr.
5 Fernando Tatis, Jr.
6 Aaron Judge
7 Juan Soto
8 Ken Griffey, Jr.
9 Babe Ruth
10 Shohei Ohtani
11 Derek Jeter
12 Eloy Jimenez
13 Cody Bellinger
14 Gleyber Torres
15 Jackie Robinson
16 Christian Yelich
17 Willie Mays
18 Sandy Koufax
19 Lou Gehrig
20 Nolan Ryan
Mike Trout Thank You Card
Autographs
2-A Ronald Acuña, Jr.
6-A Aaron Judge
14-A Gleyber Torres
16-A Christian Yelich
21-A Cal Ripken, Jr.
22-A Clayton Kershaw
23-A Freddie Freeman
24-A Jose Altuve
25-A Max Scherzer
26-A Nolan Arenado
27-A Gerrit Cole
28-A Frank Thomas
29-A Kris Bryant
30-A Jacob DeGrom
31-A Kyle Tucker
32-A Carter Kieboom
33-A Keston Hiura
Series Six 2019 Topps Factory Set
The sixth and final 582 Montgomery Club delivery was a special 2019 Topps Factory set. Each card is foil-stamped with the 582 Montgomery Club logo.