2018 Topps Brooklyn Collection
Description
The 2018 Topps Brooklyn Collection was made available exclusively to members of the 582 Montgomery Club for a brief one-week period in December, 2018. Each five-card box, which retailed for $1000, contained five autographs, all serial-numbered to 25 copies or less, all on "recently recovered, lost Topps designs." A maximum of 1000 boxes were produced, although it is unclear if Topps sold them all.
Distribution
Five cards per box ($1000)
Reviews
Checklist
Each card is serial-numbered to 25 copies and available in the following parallels.
Red (serial-numbered to 15 copies)
Black (serial-numbered to ten)
Purple (serial-numbered to five)
Platinum (one-of-one)
Design 1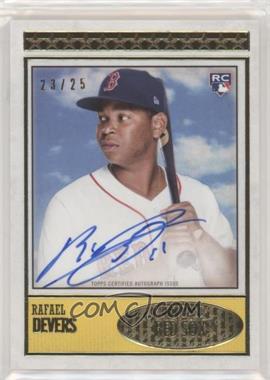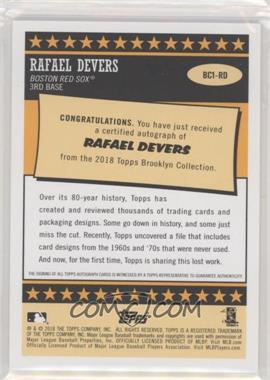 BC1-AB Adrian Beltre
BC1-AJ Aaron Judge
BC1-AM Andrew McCutchen
BC1-AP Andy Pettitte
BC1-AR Anthony Rizzo
BC1-BG Bob Gibson
BC1-BH Bryce Harper
BC1-BJ Bo Jackson
BC1-BW Bernie Williams
BC1-CB Craig Biggio
BC1-CJ Chipper Jones
BC1-CR Cal Ripken, Jr.
BC1-DJ Derek Jeter
BC1-DM Don Mattingly
BC1-DO David Ortiz
BC1-FL Francisco Lindor
BC1-FT Frank Thomas
BC1-GM Greg Maddux
BC1-GS George Springer
BC1-GSA Gary Sanchez
BC1-GT Gleyber Torres
BC1-HA Hank Aaron
BC1-HM Hideki Matsui
BC1-IR Ivan Rodriguez
BC1-JA Jose Altuve
BC1-JB Johnny Bench
BC1-JBA Jeff Bagwell
BC1-JD Jacob deGrom
BC1-JSO Juan Soto
BC1-JV Joey Votto
BC1-KB Kris Bryant
BC1-MM Mark McGwire
BC1-MMA Manny Machado
BC1-MP Mike Piazza
BC1-MR Mariano Rivera
BC1-MT Mike Trout
BC1-MTA Masahiro Tanaka
BC1-NR Nolan Ryan
BC1-NS Noah Syndergaard
BC1-PM Pedro Martinez
BC1-RA Ronald Acuña, Jr.
BC1-RC Roger Clemens
BC1-RD Rafael Devers
BC1-RH Rickey Henderson
BC1-RHO Rhys Hoskins
BC1-RJ Randy Johnson
BC1-RJA Reggie Jackson
BC1-SK Sandy Koufax
BC1-SO Shohei Ohtani
BC1-YM Yadier Molina
Design 2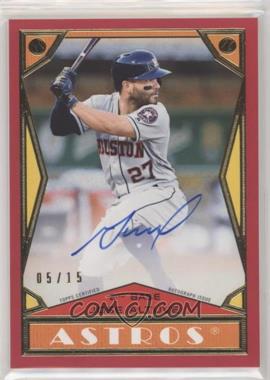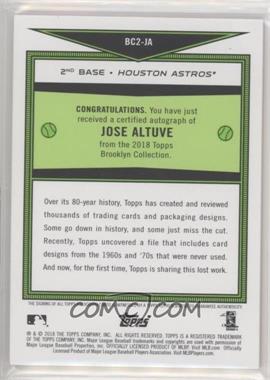 BC2-AB Adrian Beltre
BC2-AK Al Kaline
BC2-AM Andrew McCutchen
BC2-AP Andy Pettitte
BC2-AR Anthony Rizzo
BC2-ARO Amed Rosario
BC2-BG Bob Gibson
BC2-BJ Bo Jackson
BC2-BL Barry Larkin
BC2-BW Bernie Williams
BC2-CB Craig Biggio
BC2-CJ Chipper Jones
BC2-CR Cal Ripken, Jr.
BC2-CS Chris Sale
BC2-DM Don Mattingly
BC2-DO David Ortiz
BC2-FF Freddie Freeman
BC2-FL Francisco Lindor
BC2-FT Frank Thomas
BC2-GM Greg Maddux
BC2-GS George Springer
BC2-GSA Gary Sanchez
BC2-GT Gleyber Torres
BC2-HM Hideki Matsui
BC2-IR Ivan Rodriguez
BC2-JA Jose Altuve
BC2-JB Johnny Bench
BC2-JBA Jeff Bagwell
BC2-JD Jacob deGrom
BC2-JSO Juan Soto
BC2-JU Justin Upton
BC2-JV Joey Votto
BC2-KB Kris Bryant
BC2-LB Lou Brock
BC2-MM Mark McGwire
BC2-MMA Manny Machado
BC2-MP Mike Piazza
BC2-MT Mike Trout
BC2-MTA Masahiro Tanaka
BC2-NR Nolan Ryan
BC2-NS Noah Syndergaard
BC2-OS Ozzie Smith
BC2-PM Pedro Martinez
BC2-RA Roberto Alomar
BC2-RAJ Ronald Acuña, Jr.
BC2-RC Roger Clemens
BC2-RCA Rod Carew
BC2-RD Rafael Devers
BC2-RH Rickey Henderson
BC2-RJ Randy Johnson
BC2-RJA Reggie Jackson
BC2-RS Ryne Sandberg
BC2-SO Shohei Ohtani
BC2-WC Will Clark
BC2-YM Yadier Molina