2010 Topps Manufactured MLB Logoman Patch
Description
2010 Topps Manufactured MLB Logoman Patch is a 100-card, Hobby exclusive, cross-brand insert set. Each card is printed on Chrome Refractor stock and features a manufactured (not game-used) "Logo Man" patch. Each is serial-numbered to 50 copies. The first ten cards were found in 2010 Topps Series One with the remainder in Topps' other 2010 baseball products.
This set is not to be confused with the 2010 Topps Logoman HTA set, which features the same design, but without the manufactured patch.
Checklist
Topps Series One
LM-1 Albert Pujols
LM-2 Hanley Ramirez
LM-3 Mike Schmidt
LM-4 Nick Markakis
LM-5 CC Sabathia
LM-6 Babe Ruth
LM-7 George Sisler
LM-8 Gordon Beckham
LM-9 Adrian Gonzalez
LM-10 Ozzie Smith
Topps Heritage
LM-11 Yogi Berra
LM-12 Tris Speaker
LM-13 Ryan Braun
LM-14 Juan Marichal
LM-15 Ryan Zimmerman
Topps Opening Day
NOTE: Since Opening Day is distributed primarily through retail outlets, these five cards are the only cards in this set available in packs sold at mass-market retail outlets.
LM-16 Robinson Cano
LM-17 Ichiro
LM-18 Manny Ramirez
LM-19 Troy Tulowitzki
LM-20 Tommy Hanson
Finest
LM-21 Joe Mauer
LM-22 David Ortiz
LM-23 Tim Lincecum
LM-24 Andrew McCutchen
LM-25 Miguel Cabrera
Topps National Chicle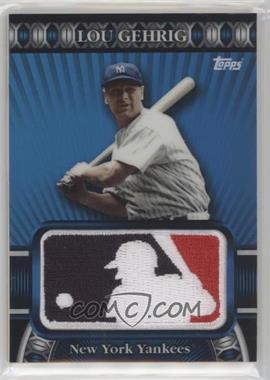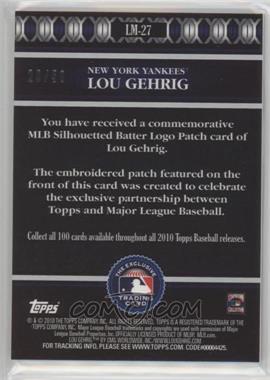 LM-26 Jackie Robinson
LM-27 Lou Gehrig
LM-28 Stan Musial
LM-29 Whitey Ford
LM-30 Ty Cobb
Bowman
LM-31 Dustin Pedroia
LM-32 Evan Longoria
LM-33 Clayton Kershaw
LM-34 Johan Santana
LM-35 Mark Teixeira
Topps Series Two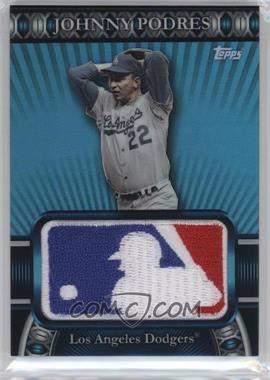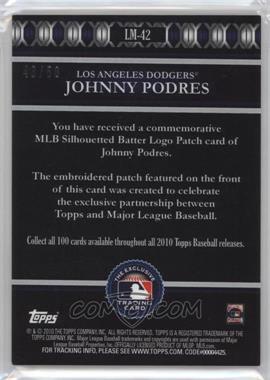 LM-36 Frank Robinson
LM-37 Johnny Bench
LM-38 Ryne Sandberg
LM-39 Reggie Jackson
LM-40 Nolan Ryan
LM-41 Steve Carlton
LM-42 Johnny Podres
LM-43 Jim Palmer
LM-44 Jimmie Foxx
LM-45 Robin Yount
Topps Allen & Ginter's World Champions
LM-46 Justin Upton
LM-47 Alfonso Soriano
LM-48 Grady Sizemore
LM-49 Matt Kemp
LM-50 B.J. Upton
Topps Chrome
LM-51 Pablo Sandoval
LM-52 Roy Halladay
LM-53 Joey Votto
LM-54 Chipper Jones
LM-55 Alex Rodriguez
Topps 206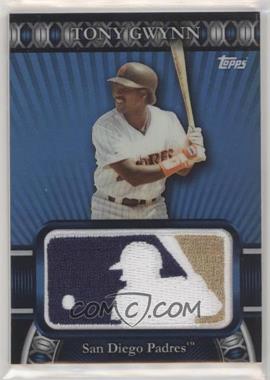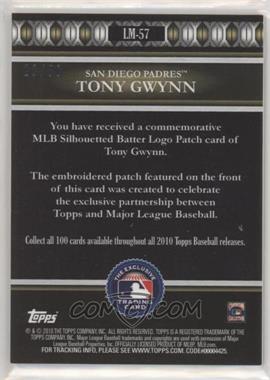 LM-56 Andre Dawson
LM-57 Tony Gwynn
LM-58 Mickey Mantle
LM-59 Johnny Mize
LM-60 Rogers Hornsby
Topps Tribute
LM-61 Walter Johnson
LM-62 Honus Wagner
LM-63 Bob Gibson
LM-64 Warren Spahn
LM-65 Dizzy Dean
Triple Threads
LM-66 Roy Campanella
LM-67 Cal Ripken, Jr.
LM-68 Carl Yastrzemski
LM-69 Mel Ott
LM-70 Roger Maris
Bowman Chrome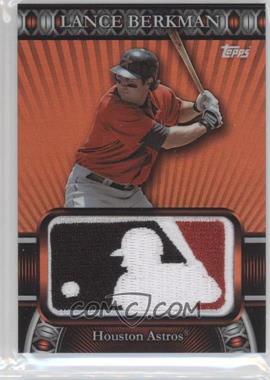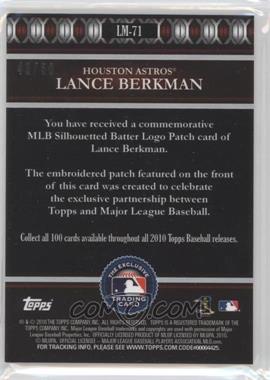 LM-71 Lance Berkman
LM-72 Justin Verlander
LM-73 Aaron Hill
LM-74 Josh Beckett
LM-75 Adam Wainwright
Bowman Platinum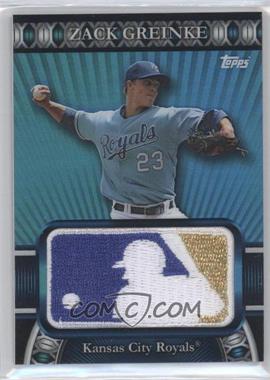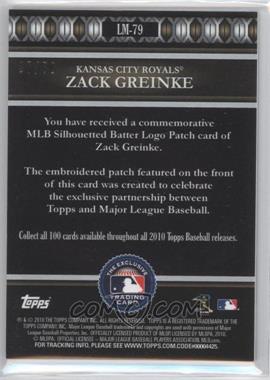 LM-76 Jon Lester
LM-77 Derrek Lee
LM-78 Chase Utley
LM-79 Zack Greinke
LM-80 Chris Carpenter
Topps Update
LM-81 Tom Seaver
LM-82 Cy Young
LM-83 Christy Mathewson
LM-84 Thurman Munson
LM-85 Eddie Mathews
LM-86 Al Kaline
LM-87 Willie McCovey
LM-88 Willie Stargell
LM-89 Hank Greenberg
LM-90 Ernie Banks
Bowman Draft Picks & Prospects
LM-91 Felix Hernandez
LM-92 Prince Fielder
LM-93 David Wright
LM-94 Kevin Youkilis
LM-95 Justin Morneau
Bowman Sterling
LM-96 Ryan Howard
LM-97 Todd Helton
LM-98 Rick Porcello
LM-99 Nolan Reimold
LM-100 Dan Haren