2011 Topps Heritage
Description
2011 Topps Heritage is a 500-card set released March 14, 2011. Now in its 11th year, 2011 Heritage is based on the wood-paneled design of the 1962 Topps set. Each 24-pack Hobby should yield one autograph or Relic card, one over-sized box topper, eight short-printed base cards, and six inserts.
For the first time, Heritage will NOT come packaged with a stick of gum. However, packs will now contain an additional card.
Quality Control Codes
To help distinguish between base cards, inserts, variations, gimmicks, and "hits," a seven-digit quality control code has been printed on the back of each card. The breakdown is as follows.
9911101 = All base cards and short-prints EXCEPT nine of the ten Babe Ruth Special cards (#136 has this number) and the "Rookie Parade" SPs (#1-492)
9911102 = Babe Ruth Special (#139)
9911103 = Babe Ruth Special (#137, #138, #140, #142, and #144)
9911104 = Babe Ruth Special (#135, #141 and #143)
9911105 = Rookie Parade short prints (#493-#500)
9911106 = Jackie Robinson Special variations (#135-#144)
9911108 = Gimmicks (#125, #139, #279, #392, #478 and #490)
9911109 = All Green, Red, and Blue Tint variations
9911112 = All Chrome and Chrome Refractors, and black-bordered Target parallels
9911115 = New Age Performers
9911116 = Then and Now
9911117 = Baseball Flashbacks
9911118 = News Flashbacks
9911122 = Real One Autographs
9911125 = Cut Signatures
9911126 = Flashback Autographs
9911130 = Clubhouse Collection
9911143 = Checklists
Distribution
Hobby: 24 packs per box, nine cards per pack (MSRP: $2.99)
Retail: 12 packs per box, nine cards per pack (MSRP: $2.99)
Jumbo Racks: 16 cards per pack (MSRP: $4.99)
Three-pack Blisters: 3 packs plus three Black-Bordered parallels per blister, nine cards per pack (MSRP: $8.99)
Blasters: 8 packs per Blaster, nine cards per pack (MSRP: $19.99)
Value Pack: 5 packs of 2011 Topps Series One, 3 packs of Heritage, one of three Vintage Chrome insert cards, and 2 Diamond Giveaway code cards.
Reviews
Sell Sheet
Insertion Ratios
| Cards | Total Cards | Numbered To | Hobby Odds | Retail Odds | Jumbo Rack Odds |
| --- | --- | --- | --- | --- | --- |
| Base | 500 | - | 9:1 | 9:1 | 16:1 |
| short set | 425 | - | 9:1 | 9:1 | 16:1 |
| Short Prints | 75 | - | 1:3 | 1:3 | 1:2 |
| Green-Tint Variations | 87 | - | 1:108 | 1:108 | 1:61 |
| Blue-Tint Variations | 87 | - | N/A | 1:6 | N/A |
| Red-Tint Variations | 87 | - | N/A | 1:6 | N/A |
| Jackie Robinson Highlight Variations | 10 | - | 1:50 | N/A | N/A |
| Chrome | 100 | 1962 | 1:11 | 1:13 | 1:7 |
| Chrome Refractor | 100 | 562 | 1:37 | 1:45 | 1:24 |
| Black-Bordered Chrome Refractor | 100 | 62 | 1:334 | 1:405 | 1:228 |
| Baseball Flashbacks | 10 | - | 1:12 | 1:12 | 1:6 |
| News Flashbacks | 10 | - | 1:12 | 1:12 | 1:6 |
| Then and Now | 10 | - | 1:15 | 1:15 | 1:8 |
| New Age Performers | 15 | - | 1:15 | 1:15 | 1:8 |
| Baseball Stamps | 201 | 62 | 1:211 | 1:211 | 1:116 |
| Clubhouse Collection Relic | 50 | - | 1:29 | 1:58 | 1:28 |
| '62 Mint | 20 | - | 1:263 | N/A | N/A |
| Real One Autograph | 37 | - | 1:303 | 1:640 | 1:315 |
| Real One Autograph Special Edition | 37 | 62 | 1:700 | 1:1,490 | 1:735 |
| Flashback Stadium Relic | 5 | - | 1:1,175 | 1:1,175 | 1:62 |
| Jackie Robinson Highlights Relics | 10 | 42 | 1:1,777 | N/A | N/A |
| Real One Dual Autograph | 10 | 25 | 1:2,989 | N/A | N/A |
| 60th Anniversary Autograph | ? | 60 | 1:7,500 | 1:8,000 | 1:4,500 |
| Topps Buyback Stamps | 201 | one-of-one | 1:7,550 | N/A | ? |
| Clubhouse Collection Dual Relic | ? | 62 | 1:7,600 | 1:7,600 | 1:4330 |
| Clubhouse Collection Autograph Relic | 10 | 25 | 1:9,500 | 1:9,300 | 1:5,900 |
| Clubhouse Collection Dual Autograph Relic | 5 | 10 | 1:14,883 | N/A | N/A |
| Flashback Autograph | 5 | 25 | 1:19,000 | 1:19,000 | 1:10,800 |
| Flashback Autograph Stadium Relic | 5 | 25 | 1:19,000 | 1:19,000 | 1:10,800 |
| Flashback Dual Stadium Relic | 5 | 10 | 1:45,000 | 1:45,000 | 1:33,000 |
| 1962 Cut Signatures | 10 | one-of-one | 1:238,000 | N/A | 1:45,000 |
Checklist
Base Set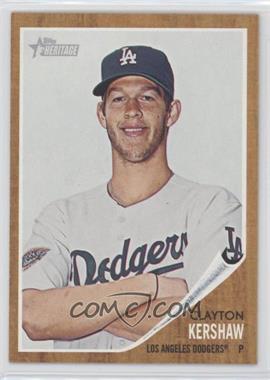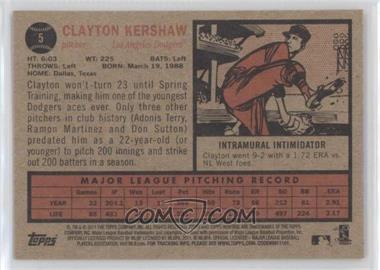 1 Josh Hamilton
2 Francisco Cordero
3 David Ortiz
4 Ben Zobrist
5 Clayton Kershaw
6 Brian Roberts
7 Carlos Beltran
8 John Danks
9 Juan Uribe
10 Andrew McCutchen
11 Joe Nathan
12 Brad Mills MGR
13 Cliff Pennington
14 Carlos Pena
15 Fausto Carmona
16 John Jaso
17 Jayson Werth
18 Managers' Dream (Albert Pujols / Ryan Braun)
19 Jake McGee (RC)
20 Johnny Damon
21 Carl Pavano
22 San Diego Padres TC UER (Indians stats on back)
23 Carlos Lee
24 Detroit Tigers TC
25 Starlin Castro R Cup
26 Josh Thole
27 Adam Kennedy
28 Vernon Wells
29 Terry Collins MGR
30 Chipper Jones
31 Ozzie Martinez RC
32 Russell Martin
33 Barry Zito
34 Ian Kinsler
35 Stephen Strasburg R Cup
36 Mark Reynolds
37 Derek Jeter / Robinson Cano "Bombers Double Play Duo"
38 Coco Crisp
39 Erick Aybar
40 Pablo Sandoval
41 Chris Valaika RC
42 Nelson Cruz
43 Los Angeles Dodgers TC
44 Justin Upton
45 Evan Longoria
46 Cole Hamels
47 Kosuke Fukudome
48 CC Sabathia
49 Jordan Brown (RC)
50 Albert Pujols
League Leaders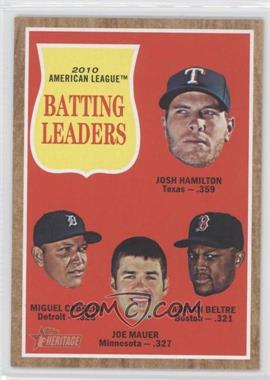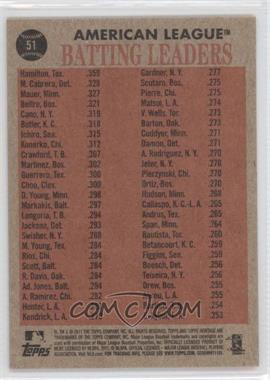 51 Josh Hamilton / Miguel Cabrera / Joe Mauer / Adria
52 Carlos Gonzalez / Joey Votto / Omar Infante / Troy
53 Jose Bautista / Paul Konerko / Miguel Cabrera / Ma
54 Albert Pujols / Adam Dunn / Joey Votto
55 Felix Hernandez / Clay Buchholz / David Price / Tr
56 Josh Johnson / Adam Wainwright / Roy Halladay / Ja
57 CC Sabathia / David Price / Jon Lester
58 Roy Halladay / Adam Wainwright / Ubaldo Jimenez
59 Jered Weaver / Felix Hernandez / Jon Lester / Just
60 Tim Lincecum / Roy Halladay / Ubaldo Jimenez / Ada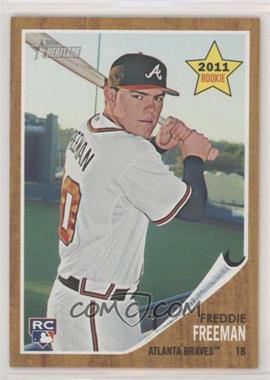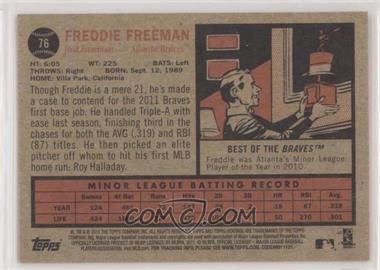 61 Milwaukee Brewers TC
62 Brandon Inge
63 Tommy Hanson
64 Nick Markakis
65 Robinson Cano
66 Geovany Soto
67 Zach Duke
68 Travis Snider
69 Cory Luebke RC
70 Justin Morneau
71 Jonathan Sanchez
72 Jimmy Rollins / Chase Utley "Philly's Men Up the Middle"
73 Gordon Beckham
74 Hanley Ramirez
75 Chris Tillman
76 Freddie Freeman RC
77 Chase Utley
78 Matt LaPorta
79 Jordan Zimmermann
80 Jay Bruce
81 Jason Varitek
82 Kevin Kouzmanoff
83 Chris Carpenter
84 Denard Span
85 Ike Davis
86 Alex Presley RC
87 Manny Ramirez
88 Joe Girardi MGR
89 Jake Peavy
90 Julio Borbon
91 Gaby Sanchez R Cup
92 Armando Galarraga
93 Nick Swisher
94 R.A. Dickey
95 Ryan Zimmerman
96 Jered Weaver
97 Grady Sizemore
98 Minnesota Twins TC
99 Brandon Snyder (RC)
100 David Price
101 Jacoby Ellsbury
102 Matt Capps
103 Brandon Phillips
104 Domonic Brown
105 Max Scherzer
106 Yadier Molina
107 Madison Bumgarner
108 Matt Kemp
109 Ted Lilly
110 Mark Teixeira
111 Brad Lidge
112 Luke Scott
113 Chicago White Sox TC
114 Kyle Drabek RC
115 Alfonso Soriano
116 Gavin Floyd
117 Alex Rios
118 Skip Schumaker
119 Scott Cousins RC
120 Bronson Arroyo
121 Buck Showalter MGR
122 Trevor Cahill
123 Aaron Hill
124 Brian Duensing
125 Vladimir Guerrero
126 James Shields
127 Dallas Braden / Trevor Cahill "Pride of the A's"
128 Joel Pineiro
129 Carlos Quentin
130 Omar Infante
131 Brett Sinkbeil RC
132 Los Angeles Angels of Anaheim TC
133 Andres Torres
134 Brett Cecil
Babe Ruth Special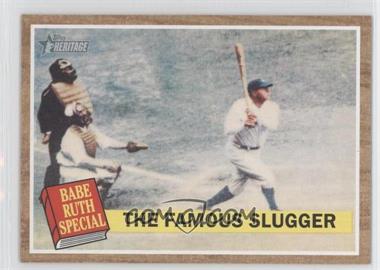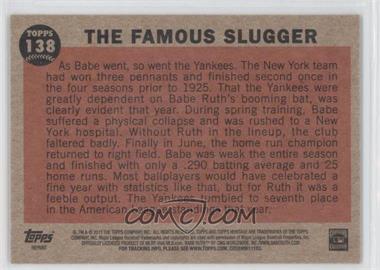 135 Babe Ruth "Babe as a Boy"
136 Babe Ruth "Babe Joins Yanks"
137 Babe Ruth / Miller Huggins "Babe and Mgr. Huggins"
138 Babe Ruth "The Famous Slugger"
139 Babe Ruth "Babe Hits 60"
140 Lou Gehrig / Babe Ruth "Gehrig and Ruth"
141 Babe Ruth "Twilight Years"
142 Babe Ruth "Coaching for the Dodgers"
143 Babe Ruth "Greatest Sports Hero"
144 Babe Ruth "Farewell Speech"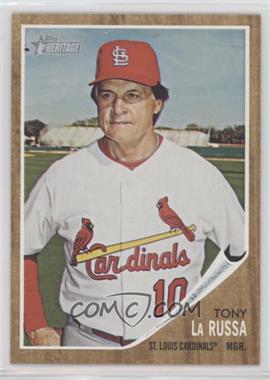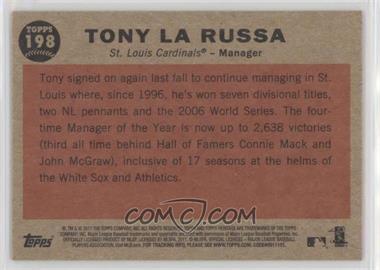 145 Dallas Braden
146 Placido Polanco
147 Joakim Soria
148 Jonny Gomes
149 Ryan Franklin
150 Miguel Cabrera
151 Arthur Rhodes
152 Jim Riggleman MGR
153 Marco Scutaro
154 Brennan Boesch
155 Brian Wilson (clean shaven)
156 Hank Conger RC
157 Shane Victorino
158 Atlanta Braves TC
159 Joba Chamberlain
160 Garrett Jones
161 Bobby Jenks
162 Alex Gordon
163 Mark Teixeira / Alex Rodriguez "Hot Corner Guardians"
164 Jason Kendall
165 Adam Jones
166 Kevin Slowey
167 Wilson Ramos
168 Rajai Davis
169 Curtis Granderson
170 Aramis Ramirez
171 Edinson Volquez
172 Dusty Baker MGR
173 Jhonny Peralta
174 Jon Garland
175 Adam Dunn
176 Chase Headley
177 J.A. Happ
178 A.J. Pierzynski
179 Mat Latos
180 Jim Thome
181 Dillon Gee RC
182 Cody Ross
183 Mike Pelfrey
184 Kurt Suzuki UER (No position on back)
185 Mariano Rivera
186 Rick Ankiel
187 Jon Lester
188 Freddy Sanchez
189 Heath Bell
190 Todd Helton
191 Ryan Dempster
192 Florida Marlins TC
193 Miguel Tejada
194 Jordan Walden RC
195 Paul Konerko
196 Jose Valverde
197 Casey Blake
198 Tony LaRussa MGR
199 Aroldis Chapman RC
200 Derek Jeter
201 Josh Beckett
202 Corey Hart
203 Kevin Millwood
204 Brian Bogusevic (RC)
205 Scott Rolen
206 Washington Nationals TC
207 C.J. Wilson
208 Rickie Weeks
209 Andrew Romine RC
210 Evan Meek
211 Elvis Andrus / Ian Kinsler "Midway Masters"
212 Roy Oswalt
213 Angel Pagan
214 Chris Sale RC
215 Asdrubal Cabrera
216 David Aardsma
217 Don Mattingly MGR
218 Buster Posey R Cup
219 Jeremy Hellickson RC
220 Ryan Howard
221 Jeremy Guthrie
222 Franklin Gutierrez
223 Ryan Theriot
224 Casey Coleman RC
225 Adrian Beltre
226 San Francisco Giants TC
227 Cliff Lee
228 Marlon Byrd
229 Pedro Ciriaco RC
230 Francisco Liriano
231 Chone Figgins
World Series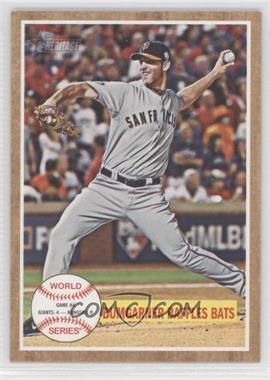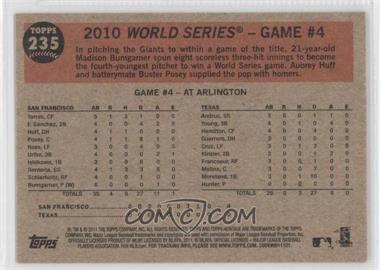 232 Freddy Sanchez
233 Matt Cain
234 Mitch Moreland
235 Madison Bumgarner
236 Edgar Renteria
237 Tim Lincecum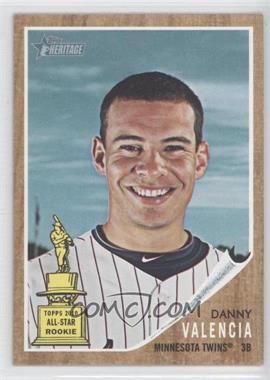 238 Ichiro
239 Brandon Beachy RC
240 Xavier Nady
241 Josh Johnson
242 Manny Acta MGR
243 A.J. Burnett
244 Lars Anderson RC
245 Jason Bartlett
246 Andrew Bailey
247 Jonathan Lucroy
248 Chris Johnson
249 Vance Worley (RC)
250 Joe Mauer
251 Texas Rangers TC
252 James McDonald
253 Lou Marson
254 Chris Carter
255 Edwin Jackson
256 Ruben Tejada
257 Scott Kazmir
258 Ryan Braun
259 Kelly Johnson
260 Matt Cain
261 Reid Brignac
262 Ivan Rodriguez
263 Josh Hamilton / Nelson Cruz "Rangers Danger"
264 Jeff Niemann
265 Derrek Lee
266 Jose Ceda RC
267 B.J. Upton
268 Ervin Santana
269 Lance Berkman
270 Ronny Cedeno
271 Jeremy Jeffress RC
272 Delmon Young
273 Chris Perez
274 Will Venable
275 Billy Butler
276 Darwin Barney RC
277 Pedro Alvarez RC
278 Derek Lowe
279 Bengie Molina
280 Hideki Kuroda
281 Eduardo Nunez RC
282 Aaron Harang
283 Danny Valencia R Cup
284 Jimmy Rollins
285 Adam Wainwright
286 Ozzie Guillen MGR
287 Neftali Feliz R Cup
288 Mike Stanton R Cup
289 Darren Ford RC
290 Ty Wigginton
291 Bobby Cramer RC
292 Orlando Hudson
293 Jonathon Niese
294 Philadelphia Phillies TC
295 Paul Maholm
296 Ian Desmond
297 Jonathan Broxton
298 Jason Kubel
299 Daniel Descalso RC
300 Carl Crawford
301 Clay Buchholz
302 Ramon Hernandez
303 Daric Barton
304 Brett Myers
305 Mike Aviles
306 David Ortiz / Dustin Pedroia "Red Sox Rippers"
307 Jair Jurrjens
308 Jason Bay
309 Yonder Alonso RC
310 Andy Pettitte
In Action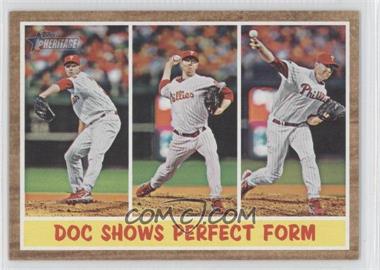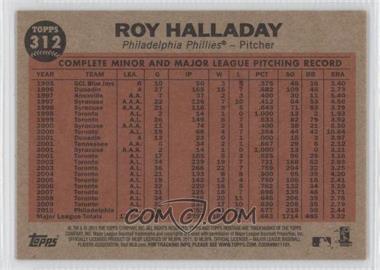 311 Derek Jeter
312 Roy Halladay
313 Jose Bautista
314 Miguel Cabrera
315 CC Sabathia
316 Joe Mauer
317 Ichiro Suzuki
318 Mark Teixeira
319 Tim Lincecum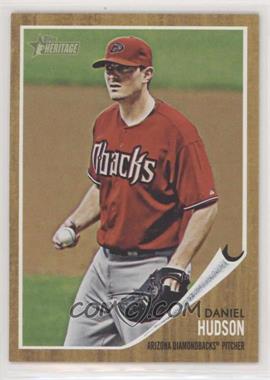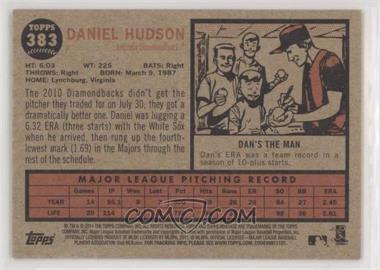 320 Jason Heyward R Cup
321 Matt Mangini RC
322 Bruce Bochy MGR
323 Jon Jay
324 Tommy Hunter
325 Alexei Ramirez
326 Gregory Infante RC
327 Jose Lopez
328 Raul Ibanez
329 Yovani Gallardo
330 Mike Napoli
331 Mike Leake
332 Alcides Escobar
333 Lucas Duda RC
334 Tampa Bay Rays TC
335 Austin Jackson R Cup
336 John Lackey
337 Adam LaRoche
338 Brett Gardner
339 J.J. Hardy
340 Chad Billingsley
341 Lorenzo Cain
342 Zack Greinke
343 Bobby Abreu
344 Fernando Salas (RC)
345 Dustin Pedroia
346 Felix Hernandez
347 Nyjer Morgan
348 Eric Sogard RC
349 Jeremy Bonderman
350 Joey Votto
351 Justin Mourneau / Joe Mauer "Twin Terrors"
352 Ricky Nolasco
353 Neil Walker R Cup
354 Hunter Pence
355 Brian Matusz
356 Jose Bautista
357 Brett Anderson
358 Andre Ethier
359 Carlos Zambrano
360 Jorge Posada
361 Randy Wolf
362 Greg Halman RC
363 Nick Hundley
364 Russell Branyan
365 Howie Kendrick
366 Rick Porcello
367 Dan Uggla
368 J.P. Arencibia
369 Dan Haren
370 Matt Holliday
371 Victor Martinez
372 Jaime Garcia R Cup
373 Carlos Gonzalez
374 Charlie Manuel MGR
375 James Loney
376 Phil Hughes
377 Carlos Santana
378 Ubaldo Jimenez
379 Travis Hafner
380 Tim Hudson
381 Orlando Cabrera
382 Casey McGehee
383 Daniel Hudson
384 Oakland Athletics TC
385 Mark Buehrle
386 Michael Cuddyer
387 Desmond Jennings RC
388 Rafael Soriano
389 Ryan Doumit
National League All-Stars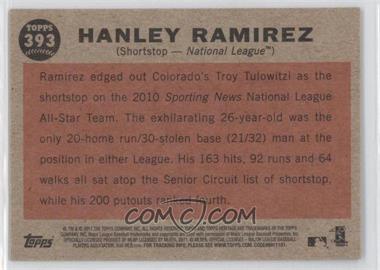 390 Albert Pujols
391 Martin Prado
392 Ryan Zimmerman
393 Hanley Ramirez
394 Ryan Braun
395 Matt Holliday
396 Carlos Gonzalez
397 Brian McCann
398 Joey Votto
399 Roy Halladay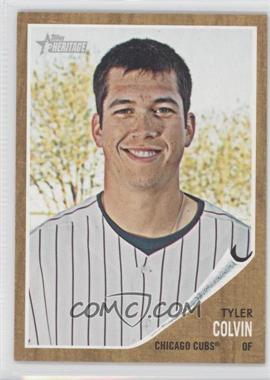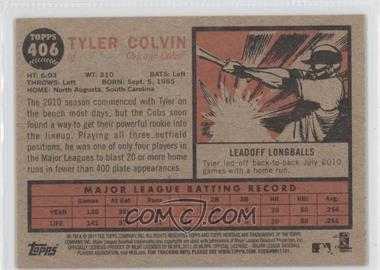 400 Mark Teixeira
401 Matt Kemp / Andre Ethier "Dodgers Dandies"
402 David DeJesus
403 Jon Papelbon
404 Mark Trumbo (RC)
405 Gio Gonzalez
406 Tyler Colvin
407 Wade Davis
408 Chris Coghlan
409 Pittsburgh Pirates TC
410 Juan Pierre
411 Michael Young
412 Colby Rasmus
413 Chris B. Young UER (bio info of Chris R. Young on back)
414 Jarrod Dyson RC
415 Dexter Fowler
416 Jim Leyland MGR
417 Lucas May RC
418 Ian Stewart
419 Wandy Rodriguez
420 Miguel Montero
421 Francisco Rodriguez
422 Kendry Morales
423 Brian Wilson / Buster Posey "World Series Winners"
424 Leo Nunez
425 Kevin Youkilis
SPs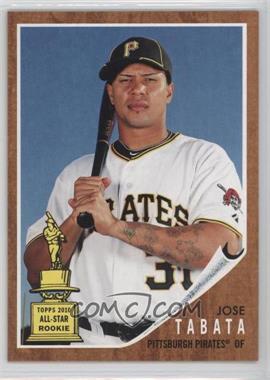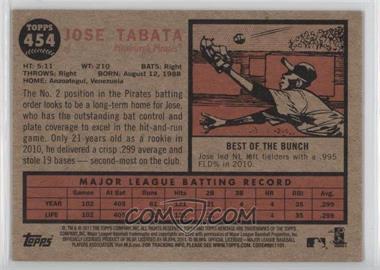 426 Brent Morel SP RC
427 Will Rhymes SP
428 Josh Willingham SP
429 Tim Lincecum SP
430 Troy Tulowitzki SP
431 Welington Castillo SP (RC)
432 Michael Bourn SP
433 Kyle Davies SP
434 Carlos Ruiz SP
435 Huston Street SP
436 Jose Reyes SP
437 Adrian Gonzalez SP
438 Shaun Marcum SP
439 Stephen Drew SP
440 Ricky Romero SP
441 Jorge De La Rosa SP
442 Kevin Gregg SP
443 Brian McCann SP
444 Rafael Furcal SP
445 Prince Fielder SP
446 Carlos Marmol SP
447 Shin-Soo Choo SP
448 Clayton Richard SP
449 Elvis Andrus SP
450 Johnny Cueto SP
451 Ben Revere SP RC
452 Adam Lind SP
453 Roy Halladay SP
454 Jose Tabata SP R Cup
455 Joe Saunders SP
456 Jeff Keppinger SP
457 J.D. Drew SP
458 Ian Kennedy SP
459 John Buck SP
460 Justin Verlander SP
461 Russ Mitchell SP RC
462 Magglio Ordonez SP
463 Bob Geren SP MGR
464 Johan Santana SP
465 Cincinnati Reds SP TC
American League All-Stars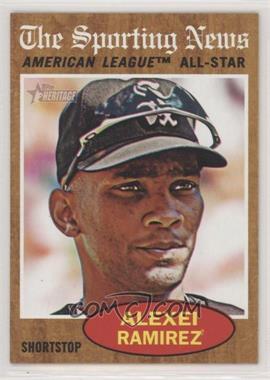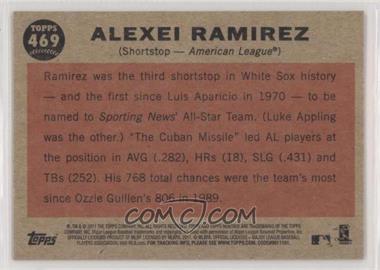 466 Miguel Cabrera
467 Robinson Cano
468 Evan Longoria
469 Alexei Ramirez
470 Carl Crawford
471 Josh Hamilton
472 Jose Bautista
473 Joe Mauer
474 Vladimir Guerrero
475 Felix Hernandez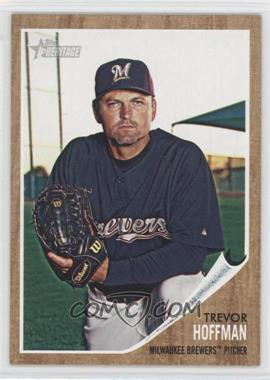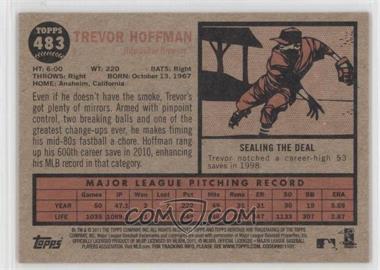 476 Baltimore Orioles SP TC
477 Yunel Escobar SP
478 David Wright SP COR
479 Lucas Harrell SP (RC)
480 Aubrey Huff SP
481 Kila Ka'aihue SP
482 Ron Gardenhire SP MGR
483 Trevor Hoffman SP
484 David Eckstein SP
485 Matt Garza SP
486 Martin Prado SP
487 Drew Stubbs SP
488 Koji Uehara SP
489 Brandon Morrow SP
490 Alex Rodriguez SP COR
491 Torii Hunter SP
492 Jason Castro SP
Rookie Parade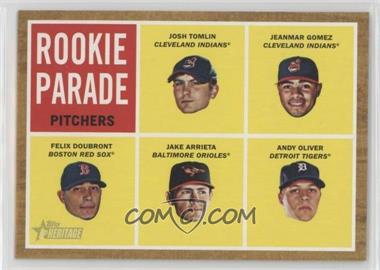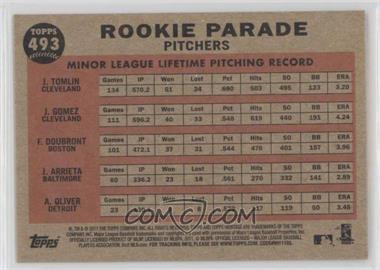 493 J. Tomlin / J. Gomez / F. Doubront / J. Arrietta / SP PARADE
494 Barry Enright / Mike Minor / Travis Wood / Alex Sanabia / Drew Storen SP PARADE RC
495 A. Cashner / J. Venters / K. Jansen / J. SP PARADE
496 Michael McKenry / Max St. Pierre / Chris Hatcher / Mike Nickeas / Steve Hill SP PARADE RC
497 A. Diaz / B. Wallace / B. Hicks / L. Zawa SP PARADE
498 J. Bell / D. Worth / L. Hughes / T. Plouffe SP PARADE
499 Dayan Viciedo / Jason Donald / Steve Tolleson / Mitch Moreland SP PARADE
500 P. Bourjos / R. Kalish / D. Nava / C. Heisey SP PARADE
Variations, Errors, and Gimmicks
Tints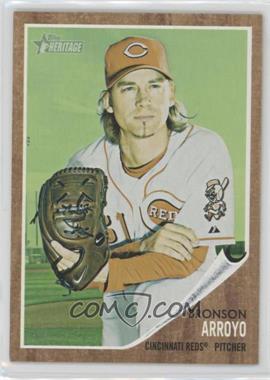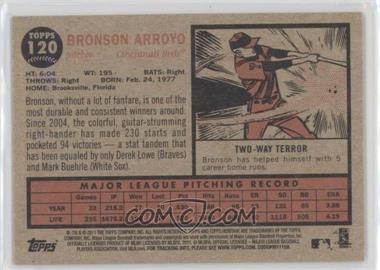 In the 1962 Topps set, the early press runs of the second series (cards 110-196) were printed with extra green ink. As a result, the backgrounds of a limited number of Series Two cards have a lime-green "tint" to it.
2011 Topps Heritage evokes these "Green Tint" cards with a special variation available in all packs of cards 110-196, EXCEPT for Joba Chamberlain's card #159. Instead, #159 was replaced with Joba Chamberlain's "139 kneeling ball & glove" variation (see below).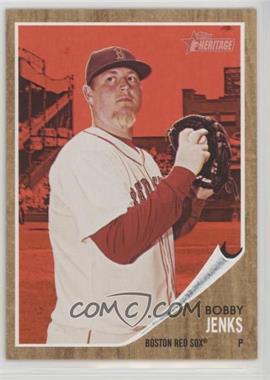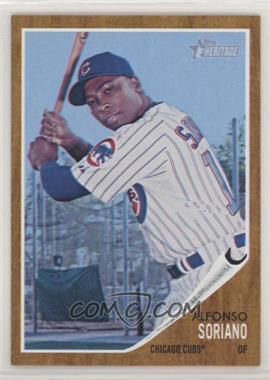 In addition, two other color tints were available exclusively in retail packs.
Like the Green Tints, the checklist on the Blue and Red Tints parallels cards 110-196 in the set.
NOTE:
The Tinted cards of Joakim Soria (#147), Chase Headley (#176) and Todd Helton (#190) have different photos than that used in the base set.
On the Green Tint version of card #163 the words "HOT CORNER GUARDIANS" are printed in yellow letters, and the Topps Heritage logo has been removed. Although some eBay sellers are treating this as an un-announced gimmick card, at the present time, there do not appear to be any Green Tints of card #163 with red letters, or base cards with yellow letters. Blue and Red Tints of this card have red letters but do not have the Topps Heritage logo.
The base card of the Chicago White Sox team card (#113) has a red background; mimicking the '62 Topps White Sox team card (also #113). The Wal-Mart Blue Tint version is actually purple in tone. It is unclear what exactly the Target-exclusive Red Tint actually looks like.
Card #184, Kurt Suzuki, has an uncorrected error (UER) where there is no position (catcher) listed on the back of the card. Same is true for the regular version of the card.
Jackie Robinson Special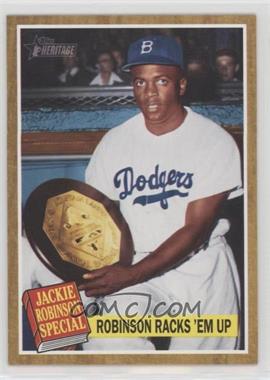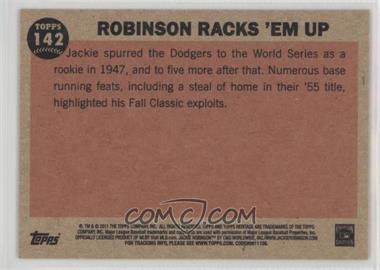 This 10-card set was exclusive to Hobby packs and randomly inserted at the rate of 1:50/packs. It features highlights of Jackie Robinson's career and is done in the style of the Babe Ruth Special subset.
135 Jackie Robinson "Robinson Displays Athletic Talents at Early Age"
136 Jackie Robinson "Robinson Emerges as Collegiate Star"
137 Jackie Robinson "Robinson Serves Three Years in the Army"
138 Jackie Robinson / Branch Rickey "Robinson Breaks The Game's Color Barrier"
139 Jackie Robinson "Robinson Takes ROY Honoes, Then MVP"
140 Jackie Robinson "Robinson Wraps Up Hall-of-Fame Career"
141 Jackie Robinson "Robinson's Legacy Lives On"
142 Jackie Robinson "Robinson Racks 'Em Up"
143 Jackie Robinson "Robinson Shines in the Fall"
144 Jackie Robinson "The Robinson Resume"
Errors
These six previously un-announced gimmicks parallel one corrected and five uncorrected error cards from the original 1962 Topps set.
In the original set, Hal Reniff (card #159) mistakenly appears on two different cards numbered 139. One features the same picture as #159, the other with a completely different photo. For 2011 Heritage, Joba Chamberlain also appears on only one short-printed card #139. The "139 Joba" has a different photo than his base card (#159).
In the 1962 Topps set, the back of Hobie Landrith's card (#279) lists his birth date as March 16, 1950. He was actually born March 16, 1930.
Ken Boyer's All-Star card (#392), mistakenly lists his batting average as ".392." Boyer hit .329 in 1961.
Don Zimmer's card (#478) lists him as a Cincinnati Red, despite being depicted as a New York Met. Zimmer began the season with the Mets, but a month into the season was traded to Cincinnati. Topps was unable to find a picture of Zimmer as a Red, so they used a current-year photo of him as a Met.
Clete Boyer's '62 Topps card (#490) was a reverse negative -- depicting him batting left-handed, when in fact, he was a righty. Like the Zimmer, it went uncorrected.
For 2011 Heritage, there are two different versions of cards #279, #392, #478 and #490. Bengie Molina (#279) has one card with his correct birth date of July 20, 1974, and a much rarer one with an incorrect date of July 20, 1994. Ryan Zimmerman has a version of his All-Star card (#392) that lists his batting average as .370 -- its was actually .307. David Wright has two different versions of card #478: one listing him as a Met the other as a Red. Both cards are short-printed; however, it appears that the Cincinnati Reds version is considerably tougher to find than the New York Mets card. Card #490 of Alex Rodriguez also has two versions: standard and reverse-negative. Like Wright, both cards are short-printed, but the reverse-negative (showing A-Rod with his right hand on his right hip and his bat on his left shoulder) is considerably tougher to find.
There is one additional un-announced variation that does not at first glance appear to have any provenance in the 1962 Topps set. On the back of some copies of Vladimir Guerrero's card (#125) he is listed as a pitcher. There were no errors (corrected or otherwise) on either one of Gene Woodling's 1962 cards (#125), regular or Green Tint, listing him as a pitcher. It appears that this gimmick pays homage to Phillies outfielder Jacke Davis' card in the '62 Topps set. The back of Davis' card (#521) lists him as a pitcher. Since 2011 Topps Heritage is only 500 cards, Topps reversed the "521" into "125," and gimmicked that card instead.
There was also an uncorrected spelling error on Sandy Koufax's 1962 Topps card (#5), however there does not appear to be a corresponding error on Clayton Kershaw's 2011 Heritage card (#5).
All six of these cards have a seven-digit quality-control code of "9911108" printed on the bottom-right corner on the reverse side. The base cards have quality-control codes of 9911101 to 9911105.
125 Vladimir Guerrero (pitcher)
139 Joba Chamberlian (kneeling w/ball & glove)
279 Bengie Molina (1994 birthdate)
392 Ryan Zimmerman (.370 AVG)
478 David Wright (Reds)
490 Alex Rodriguez RevNeg
Parallels
Chrome
200 selected Topps Heritage cards are available in the following Chrome parallels, which each serial-numbered to 1962 copies. Cards #C1-#C100 were randomly inserted into packs of Topps Heritage while #C101-#200 are exclusive to 2011 Topps Chrome packs. Each is also available in the following Refractor parallels.
Refractor (serial-numbered to 562 copies)
Black Refractor (serial-numbered to 62 copies)
Heritage Series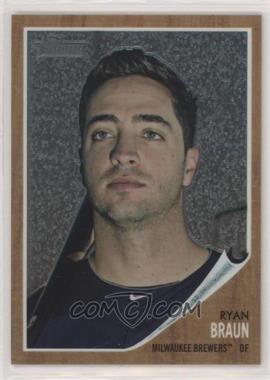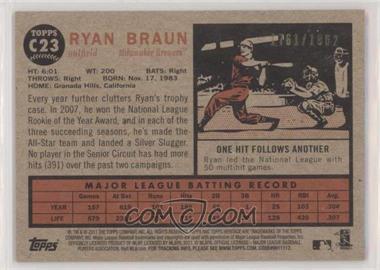 C1 Andrew McCutchen
C2 Joe Nathan
C3 Jake McGee
C4 Detroit Tigers
C5 Starlin Castro
C6 Josh Thole
C7 Russell Martin
C8 Mark Reynolds
C9 Nelson Cruz
C10 Cole Hamels
C11 CC Sabathia
C12 National League Batting Leaders
C13 American League Home Run Leaders
C14 American League Strikeout Leaders
C15 National League Strikeout Leaders
C16 Tommy Hanson
C17 Travis Snider
C18 Jonathan Sanchez
C19 Ike Davis
C20 Nick Swisher
C21 Jacoby Ellsbury
C22 Brad Lidge
C23 Ryan Braun
C24 Kyle Drabek
C25 Bronson Arroyo
C26 Aaron Hill
C27 Omar Infante
C28 Babe Ruth (Babe Joins Yanks)
C29 Jonny Gomes
C30 Clay Buchholz
C31 Jhonny Peralta
C32 Mike Pelfrey
C33 Kurt Suzuki
C34 Paul Konerko
C35 Casey Blake
C36 Josh Beckett
C37 Corey Hart
C38 Kevin Millwood
C39 Evan Longoria
C40 Rickie Weeks
C41 Roy Oswalt
C42 Asdrubal Cabrera
C43 Don Mattingly
C44 Casey Coleman
C45 Adrian Beltre
C46 Cliff Lee
C47 Marlon Byrd
C48 Chone Figgins
C49 World Series Highlight
C50 World Series Highlight
C51 Xavier Nady
C52 Josh Johnson
C53 Chris Johnson
C54 Vance Worley
C55 Lou Marson
C56 Edwin Jackson
C57 Ruben Tejada
C58 Rangers Danger (Hamilton/Cruz)
C59 Delmon Young
C60 Will Venable
C61 Pedro Alvarez
C62 Hideki Kuroda
C63 Neftali Feliz
C64 Mike Stanton
C65 Ty Wigginton
C66 Bobby Cramer
C67 Jason Kubel
C68 Daniel Descalso
C69 Ramon Hernandez
C70 Mike Aviles
C71 Red Sox Rippers (Ortiz/Pedroia)
C72 Jason Bay
C73 CC Sabathia
C74 Joe Mauer
C75 Tommy Hunter
C76 Alexei Ramirez
C77 Raul Ibanez
C78 Lucas Duda
C79 Chad Billingsley
C80 Bobby Abreu UER (listed as a Pitcher on all parallels)
C81 Fernando Salas
C82 Nyjer Morgan
C83 Twin Terrors (Mauer/Morneau)
C84 Hunter Pence
C85 Jose Bautista
C86 Brett Anderson
C87 Carlos Zambrano
C88 Greg Halman
C89 Nick Hundley
C90 J.P. Arencibia
C91 Dan Haren
C92 James Loney
C93 Phil Hughes
C94 Ubaldo Jimenez
C95 Michael Cuddyer
C96 Desmond Jennings
C97 Ryan Doumit
C98 Mark Teixeira
C99 Lucas May
C100 Wandy Rodriguez
Topps Chrome Series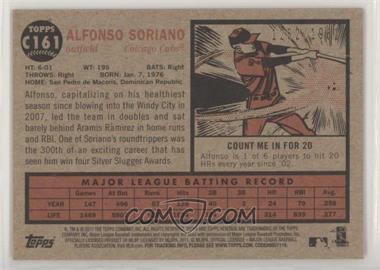 C101 Albert Pujols / Ryan Braun "Managers Dream"
C101 "Managers Dream" (Albert Pujols / Ryan Braun)
C102 Derek Jeter / Robinson Cano "Bombers' Double Play Duo"
C102 "Bombers' Double Play Duo" (Derek Jeter / Robinson
C103 Mark Teixeira / Alex Rodriguez "Hot Corner Guardians"
C103 "Hot Corner Guardians" (Mark Teixeira / Alex Rodri
C104 Matt Kemp / Andre Ethier "Dodger Dandies"
C104 "Dodger Dandies" (Matt Kemp / Andre Ethier)
C105 Derek Jeter
C106 Roy Halladay
C107 Jose Bautista
C108 Miguel Cabrera
C109 Ichiro
C110 Mark Teixeira
C111 Tim Lincecum
C112 Cory Luebke
C113 Freddie Freeman
C114 Scott Cousins
C115 Hank Conger
C116 Jordan Walden
C117 Aroldis Chapman
C118 Chris Sale
C119 Jeremy Hellickson
C120 Brandon Beachy
C121 Eric Sogard
C122 Mark Trumbo
C123 Brent Morel
C124 Stephen Strasburg
C125 Gaby Sanchez
C126 Buster Posey
C127 Danny Valencia
C128 Jason Heyward
C129 Austin Jackson
C130 Neil Walker
C131 Jaime Garcia
C132 Jose Tabata
C133 Josh Hamilton
C134 David Ortiz
C135 Clayton Kershaw
C136 Carlos Beltran
C137 Carlos Pena
C138 Jayson Werth
C139 Vernon Wells
C140 Chipper Jones
C141 Ian Kinsler
C142 Pablo Sandoval
C143 Justin Upton
C144 Kosuke Fukudome
C145 Albert Pujols
C146 Nick Markakis
C147 Robinson Cano
C148 Justin Morneau
C149 Gordon Beckham
C150 Hanley Ramirez
C151 Chase Utley
C152 Jay Bruce
C153 Manny Ramirez
C154 Ryan Zimmerman
C155 Jered Weaver
C156 David Price
C157 Domonic Brown
C158 Madison Bumgarner
C159 Matt Kemp
C160 Mark Teixeira
C161 Alfonso Soriano
C162 Carlos Quentin
C163 Miguel Cabrera
C164 Adam Jones
C165 Curtis Granderson
C166 Adam Dunn
C167 Jim Thome
C168 Mariano Rivera
C169 Jon Lester
C170 Derek Jeter
C171 Ryan Howard
C172 Francisco Liriano
C173 Ichiro
C174 Joe Mauer
C175 Ryan Braun
C176 Matt Cain
C177 Carl Crawford
C178 Zack Greinke
C179 Dustin Pedroia
C180 Felix Hernandez
C181 Joey Votto
C182 Andre Ethier
C183 Jorge Posada
C184 Dan Uggla
C185 Matt Holliday
C186 Victor Martinez
C187 Carlos Gonzalez
C188 Carlos Santana
C189 Kevin Youkilis
C190 Tim Lincecum
C191 Troy Tulowitzki
C192 Jose Reyes
C193 Adrian Gonzalez
C193 Adrian Gonzalez
C194 Brian McCann
C194 Brian McCann
C195 Prince Fielder
C195 Prince Fielder
C196 Roy Halladay
C196 Roy Halladay
C197 David Wright
C197 David Wright
C198 Martin Prado
C198 Martin Prado
C199 Drew Stubbs
C199 Drew Stubbs
C200 Alex Rodriguez
C200 Alex Rodriguez
Green Refractors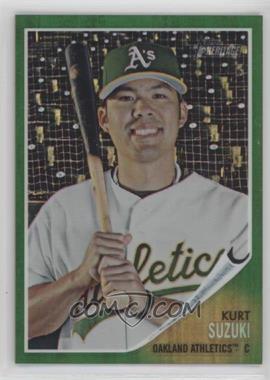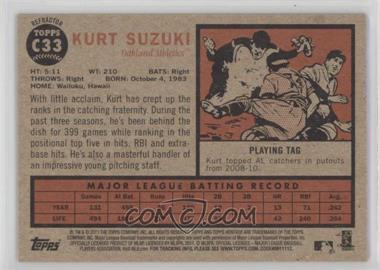 Randomly inserted into each 12-box Hobby case is a "Hot Box." Every pack in a Hot Box will contain an exclusive Green Refractor. The Green Refractors are not serial-numbered and the checklist parallels the first 100 Chrome cards.
Black-Bordered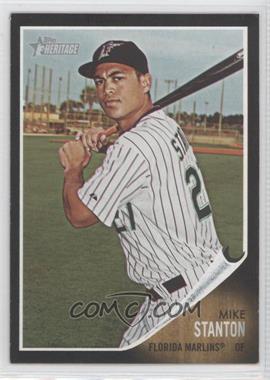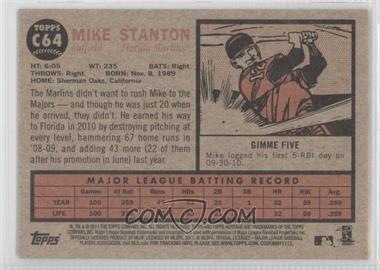 These are exclusive to special retail three-pack blisters. The checklist parallels the first 100 Chrome cards.
Inserts
Baseball Flashbacks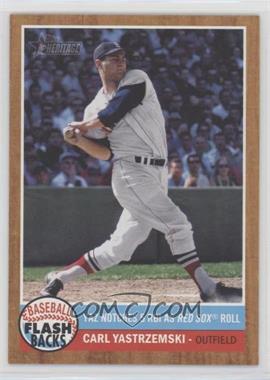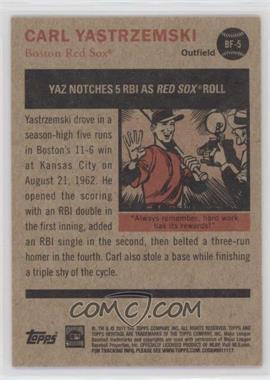 BF1 Mickey Mantle
BF2 Brooks Robinson
BF3 Roger Maris
BF4 Robin Roberts
BF5 Carl Yastrzemski
BF6 Whitey Ford
BF7 Harmon Killebrew
BF8 Warren Spahn
BF9 Frank Robinson
BF10 Bob Gibson
New Age Performers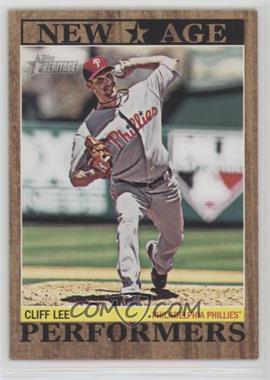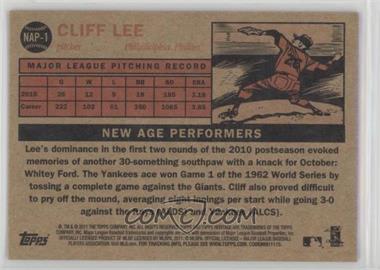 NAP1 Cliff Lee
NAP2 Jim Thome
NAP3 Josh Hamilton
NAP4 Roy Halladay
NAP5 Miguel Cabrera
NAP6 Ubaldo Jimenez
NAP7 Joey Votto
NAP8 CC Sabathia
NAP9 David Price
NAP10 Alex Rodriguez
NAP11 Evan Longoria
NAP12 Carlos Gonzalez
NAP13 Robinson Cano
NAP14 Felix Hernandez
NAP15 Albert Pujols
Then and Now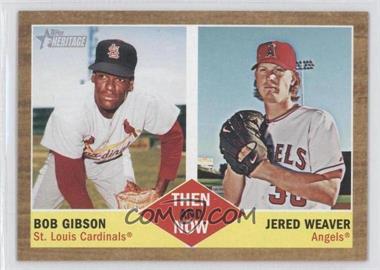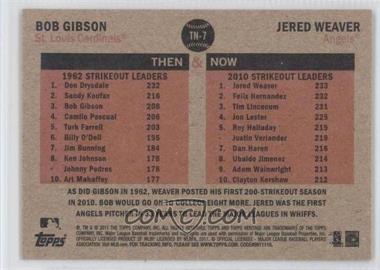 TN1 Harmon Killebrew / Jose Bautista
TN2 Frank Robinson / Miguel Cabrera
TN3 Frank Robinson / Josh Hamilton
TN4 Luis Aparicio / Juan Pierre
TN5 Mickey Mantle / Prince Fielder
TN6 Robin Roberts / Felix Hernandez
TN7 Bob Gibson / Jered Weaver
TN8 Juan Marichal / CC Sabathia
TN9 Warren Spahn / Roy Halladay
TN10 Bob Gibson / Roy Halladay
News Flashbacks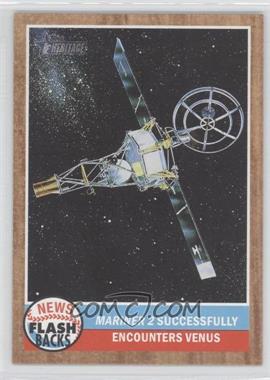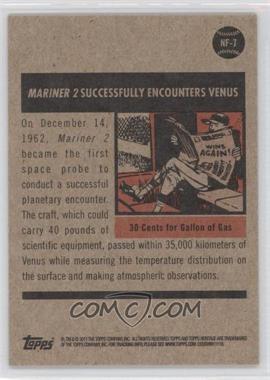 NF1 Cuban Missile Crisis
NF2 1st American Orbits
NF3 Mona Lisa in U.S.
NF4 Embargo Against Cuba
NF5 SEALs Are Activated
NF6 1st Game in Dodger Stadium
NF7 Mariner 2: Encounter Venus
NF8 Mets Join the N.L.
NF9 Jamaica Independence
NF10 Jackie Robinson HOF
Stamps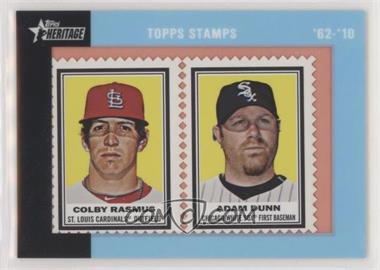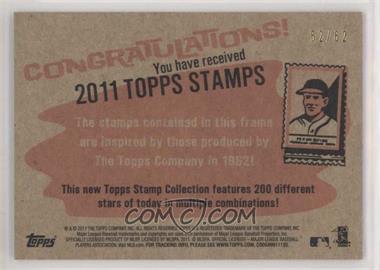 This set features two players (usually in sequential order) on stamps inside a framed card. Inside each card, both stamps are sequentially-numbered individually; the card, as a whole, isn't sequentially-numbered. Each of the 201 players appear on two stamp cards, once as the stamp on the left half of the card and another on the right. Each framed card is serial-numbered to 62 copies.
Bobby Abreu / Cole Hamels
Brett Anderson / Vernon Wells
Elvis Andrus / Curtis Granderson
Bronson Arroyo / Brad Lidge
Jason Bartlett / Adam Wainwright
Daric Barton / Carl Pavano
Jose Bautista / Clay Buchholz
Gordon Beckham / Howie Kendrick
Heath Bell / Alex Rios
Adrian Beltre / Denard Span
Chad Billingsley / Kendrys Morales
Michael Bourn / Francisco Liriano
Dallas Braden / Will Venable
Ryan Braun / Gaby Sanchez
Domonic Brown / Stephen Drew
Jay Bruce / Miguel Cabrera
Clay Buchholz / Yovani Gallardo
Billy Butler / Brett Gardner
Marlon Byrd / Mat Latos
Miguel Cabrera / Ryan Zimmerman
Trevor Cahill / Jose Tabata
Matt Cain / Evan Longoria
Robinson Cano / Ian Desmond
Matt Capps / Adam Jones
Chris Carpenter / Felix Hernandez
Starlin Castro / Francisco Cordero
Shin-Soo Choo / Logan Morrison
Chris Coghlan / Carlos Marmol
Tyler Colvin / Edwin Jackson
Francisco Cordero / Mike Napoli
Carl Crawford / Aaron Hill
Nelson Cruz / Brett Myers
Michael Cuddyer / Omar Infante
John Danks / Jorge Posada
Ike Davis / Dan Uggla
Ryan Dempster / Chris Young
Ian Desmond / Ben Zobrist
Stephen Drew / Roy Halladay
Adam Dunn / Adrian Beltre
Jacoby Ellsbury / Colby Rasmus
Andre Ethier / Wandy Rodriguez
Neftali Feliz / Alfonso Soriano
Prince Fielder / Corey Hart
Yovani Gallardo / Carl Crawford
Jaime Garcia / Jim Thome
Brett Gardner / Miguel Tejada
Matt Garza / Jayson Werth
Adrian Gonzalez / Jonathan Papelbon
Carlos Gonzalez / Trevor Cahill
Gio Gonzalez / Andre Ethier
Curtis Granderson / Buster Posey
Vladimir Guerrero / Justin Morneau
Franklin Gutierrez / Juan Pierre
Roy Halladay / Daric Barton
Cole Hamels / Danny Valencia
Josh Hamilton / Hanley Ramirez
Tommy Hanson / Vladimir Guerrero
Dan Haren / Franklin Gutierrez
Corey Hart / Yadier Molina
Chase Headley / Josh Johnson
Felix Hernandez / Matt Kemp
Jason Heyward / Chase Headley
Aaron Hill / Kelly Johnson
Matt Holliday / David Price
Ryan Howard / Ichiro Suzuki
Daniel Hudson / James Shields
Tim Hudson / Adam Lind
Aubrey Huff / Ike Davis
Phil Hughes / Torii Hunter
Torii Hunter / Casey McGehee
Omar Infante / Dustin Pedroia
Austin Jackson / Mariano Rivera
Edwin Jackson / Michael Bourn
Jon Jay / Derek Lowe
Derek Jeter / B.J. Upton
Ubaldo Jimenez / Angel Pagan
Josh Johnson / Ian Kinsler
Kelly Johnson / Ivan Rodriguez
Adam Jones / Chris Coghlan
Chipper Jones / Robinson Cano
Jair Jurrjens / Nick Markakis
Matt Kemp / John Lackey
Howie Kendrick / David Ortiz
Clayton Kershaw / Jimmy Rollins
Ian Kinsler / Rafael Soriano
Paul Konerko / Manny Ramirez
John Lackey / Tommy Hanson
Mat Latos / Matt Holliday
Cliff Lee / Kevin Youkilis
Derrek Lee / C.J. Wilson
Jon Lester / Andres Torres
Brad Lidge / Bobby Abreu
Tim Lincecum / Carlos Ruiz
Adam Lind / Carlos Quentin
Francisco Liriano / Justin Verlander
James Loney / Alex Rodriguez
Evan Longoria / Derek Jeter
Derek Lowe / Joey Votto
Nick Markakis / Adrian Gonzalez
Carlos Marmol / Barry Zito
Victor Martinez / Jay Bruce
Brian Matusz / Dallas Braden
Joe Mauer / Kurt Suzuki
Brian McCann / Aubrey Huff
Andrew McCutchen / Max Scherzer
Casey McGehee / Derrek Lee
Jenrry Mejia / Brian Roberts
Yadier Molina / Jason Bartlett
Miguel Montero / Brett Wallace
Kendrys Morales / Brandon Morrow
Justin Morneau / Pablo Sandoval
Logan Morrison / Drew Stubbs
Brandon Morrow / Jonathan Sanchez
Brett Myers / Daniel Hudson
Mike Napoli / CC Sabathia
David Ortiz / Joakim Soria
Roy Oswalt / Jaime Garcia
Angel Pagan / Michael Cuddyer
Jonathan Papelbon / Delmon Young
Carl Pavano / Grady Sizemore
Dustin Pedroia / Brian Wilson
Mike Pelfrey / Domonic Brown
Hunter Pence / Josh Hamilton
Andy Pettitte / Mark Teixeira
Brandon Phillips / Johan Santana
Juan Pierre / Jon Jay
Jorge Posada / Tyler Colvin
Buster Posey / Clayton Kershaw
Martin Prado / Elvis Andrus
David Price / Andy Pettitte
Albert Pujols / Matt Garza
Carlos Quentin / Bronson Arroyo
Alexei Ramirez / Mike Pelfrey
Aramis Ramirez / Michael Young
Hanley Ramirez / Nick Swisher
Manny Ramirez / Cliff Lee
Colby Rasmus / Adam Dunn
Jose Reyes / Jose Bautista
Mark Reynolds / Andrew McCutchen
Alex Rios / Victor Martinez
Mariano Rivera / Dan Haren
Brian Roberts / Heath Bell
Alex Rodriguez / Jair Jurrjens
Ivan Rodriguez / Jose Reyes
Wandy Rodriguez / Billy Butler
Jimmy Rollins / Tim Lincecum
Ricky Romero / Jered Weaver
Carlos Ruiz / Martin Prado
CC Sabathia / Albert Pujols
Gaby Sanchez / Ricky Romero
Jonathan Sanchez / Nelson Cruz
Pablo Sandoval / Chris Carpenter
Carlos Santana / Jon Lester
Ervin Santana / Shin-Soo Choo
Johan Santana / Miguel Montero
Max Scherzer / Jason Heyward
Luke Scott / Mike Stanton
James Shields / Chad Billingsley
Grady Sizemore / Alexei Ramirez
Joakim Soria / Ervin Santana
Alfonso Soriano / Prince Fielder
Rafael Soriano / Mark Reynolds
Denard Span / Carlos Santana
Mike Stanton / Matt Capps
Drew Stubbs / Gordon Beckham
Ichiro Suzuki / Justin Upton
Kurt Suzuki / Gio Gonzalez
Nick Swisher / Brian Matusz
Jose Tabata / Phil Hughes
Mark Teixeira / Ryan Dempster
Miguel Tejada / Joe Mauer
Jim Thome / Brett Anderson
Andres Torres / Jacoby Ellsbury
Troy Tulowitzki / Hunter Pence
Dan Uggla / Matt Cain
B.J. Upton / Brian McCann
Justin Upton / Roy Oswalt
Chase Utley / Luke Scott
Danny Valencia / Tim Hudson
Will Venable / Troy Tulowitzki
Justin Verlander / Shane Victorino
Shane Victorino / John Danks
Joey Votto / Austin Jackson
Adam Wainwright / Rickie Weeks
Neil Walker / James Loney
Brett Wallace / Ryan Braun
Jered Weaver / Brandon Phillips
Rickie Weeks / Neftali Feliz
Vernon Wells / Ryan Howard
Jayson Werth / David Wright
Brian Wilson / Aramis Ramirez
C.J. Wilson / Carlos Gonzalez
David Wright / Starlin Castro
Kevin Youkilis / Chipper Jones
Chris Young / Marlon Byrd
Delmon Young / Neil Walker
Michael Young / Ubaldo Jimenez
Ryan Zimmerman / Jenrry Mejia
Barry Zito / Chase Utley
Ben Zobrist / Paul Konerko
Baseball Bucks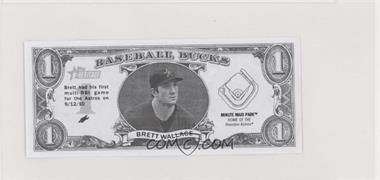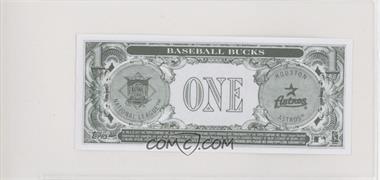 Inspired by a 1962 test issue, these 96 "bucks" are found as box-toppers in 1 out of 3 Hobby boxes. This set is not sequentially-numbered.
Justin Upton
Miguel Montero
Daniel Hudson
Torii Hunter
Jered Weaver
Kendrys Morales
Chipper Jones
Jason Heyward
Martin Prado
Adam Jones
Nick Markakis
Brian Roberts
David Ortiz
Victor Martinez
Clay Buchholz
Starlin Castro
Aramis Ramirez
Tyler Colvin
Manny Ramirez
Carlos Quentin
John Danks
Joey Votto
Brandon Phillips
Jay Bruce
Shin-Soo Choo
Grady Sizemore
Carlos Santana
Troy Tulowitzki
Ubaldo Jimenez
Carlos Gonzalez
Miguel Cabrera
Justin Verlander
Austin Jackson
Hanley Ramirez
Mike Stanton
Logan Morrison
Hunter Pence
Wandy Rodriguez
Brett Wallace
Lorenzo Cain
Billy Butler
Joakim Soria
Clayton Kershaw
Andre Ethier
Matt Kemp
Ryan Braun
Yovani Gallardo
Casey McGehee
Joe Mauer
Justin Morneau
Danny Valencia
David Wright
Johan Santana
Ike Davis
Derek Jeter
CC Sabathia
Alex Rodriguez
Trevor Cahill
Kurt Suzuki
Brett Anderson
Roy Halladay
Ryan Howard
Domonic Brown
Andrew McCutchen
Jose Tabata
Neil Walker
Adrian Gonzalez
Heath Bell
Mat Latos
Tim Lincecum
Brian Wilson
Pablo Sandoval
Buster Posey
Matt Cain
Cody Ross
Ichiro Suzuki
Felix Hernandez
Franklin Gutierrez
Albert Pujols
Adam Wainwright
Yadier Molina
Evan Longoria
David Price
Jeremy Hellickson
Josh Hamilton
Neftali Feliz
Elvis Andrus
Michael Young
Ian Kinsler
Nelson Cruz
Vernon Wells
Jose Bautista
Brandon Morrow
Ryan Zimmerman
Jordan Zimmermann
Ian Desmond
Advertising Panels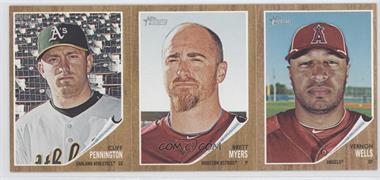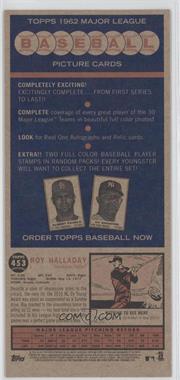 In hobby boxes only, the 3-card panels are found in 1 out of 3 boxes.
Atlanta Braves / Tyler Colvin / Matt Capps
Chris Carter / Ben Zobrist / Billy Butler
Jose Ceda / Carlos Pena / Ichiro Suzuki
Joba Chamberlain / Colby Rasmus / Gavin Floyd
Johnny Damon / Rafael Soriano / Jered Weaver
John Danks / Adam Wainwright / Adam Kennedy
Brian Duensing / A.J. Pierzynski / Rick Ankiel
Ryan Howard / Jason Kendall / Leo Nunez
Gregory Infante / Felix Hernandez / Clay Buchholz / David Price / Trevor Cahill / Joey Votto
Derek Jeter / Robinson Cano / Travis Hafner / Gaby Sanchez
Clayton Kershaw / Ronny Cedeno / John Jaso
Victor Martinez / Zach Duke / Mark Trumbo
Kendrys Morales / Brian Wilson / Buster Posey / Brett Cecil
Mike Napoli / Nick Markakis / Jonathan Lucroy
Ricky Nolasco / Geovany Soto / Wade Davis
Cliff Pennington / Brett Myers / Vernon Wells
Andy Pettitte / Ian Kinsler / B.J. Upton
Joel Pineiro / Marco Scutaro / Andrew Romine
Albert Pujols / Adam Dunn / Joey Votto / Derek Lowe / San Diego Padres
Hanley Ramirez / Ted Lilly / Babe Ruth (Twilight Years)
Scott Rolen / Rangers Retaliate / Mat Latos
Jimmy Rollins / Carlos Lee / Carlos Gonzalez
Cody Ross / Brandon Beachy / Bruce Bochy
Babe Ruth Special / Mark Buehrle / Armando Galarraga
CC Sabathia / David Price / Jon Lester / Joe Mauer / Francisco Cordero
Grady Sizemore / Chris Young / Buck Showalter
Brandon Snyder / Babe Ruth (Greatest Sports Hero) / Francisco Liriano
Jim Thome / Franklin Gutierrez / Ryan Theriot
Topps Stamp Album
In Hobby boxes only, there are 30 (one per team) total over-sized cards which are found in 1 out of 3 boxes. The set is not sequentially-numbered, so for your check-listing convenience, we have listed this set in alphabetical order by team.
Jered Weaver / Torii Hunter / Dan Haren
Stephen Drew / Justin Upton / Miguel Montero
Brian McCann / Jason Heyward / Martin Prado
Brian Matusz / Adam Jones / Nick Markakis
Dustin Pedroia / David Ortiz / Jon Lester
Alfonso Soriano / Starlin Castro / Carlos Marmol
Alex Rios / Gordon Beckham / Alexi Ramirez
Brandon Phillips / Joey Votto / Jay Bruce
Shin-Soo Choo / Carlos Santana / Grady Sizemore
Troy Tulowitzki / Carlos Gonzalez / Ubaldo Jiminez
Justin Verlander / Miguel Cabrera / Austin Jackson
Mike Stanton / Hanley Ramirez / Josh Johnson
Michael Bourn / Hunter Pence / Wandy Rodriguez
Billy Butler / Lorenzo Cain / Joakim Soria
Andre Ethier / Clayton Kershaw / Matt Kemp
Prince Fielder / Ryan Braun / Yovani Gallardo
Justin Morneau / Joe Mauer / Francisco Liriano
Johan Santana / David Wright / Jose Reyes
Robinson Cano / Derek Jeter / CC Sabathia
Brett Anderson / Trevor Cahill / Gio Gonzalez
Ryan Howard / Roy Halladay / Chase Utley
Jose Tabata / Andrew McCutchen / Neil Walker
Mat Latos / Chase Headley / Heath Bell
Tim Lincecum / Buster Posey / Brian Wilson
Felix Hernandez / Ichiro / Franklin Gutierrez
Matt Holliday / Albert Pujols / Adam Wainwright
David Price / Evan Longoria / B.J. Upton
Nelson Cruz / Josh Hamilton / Ian Kinsler
Jose Bautista / Ricky Romero / Brandon Morrow
Jayson Werth / Ryan Zimmerman / Ian Desmond
1962 Topps Originals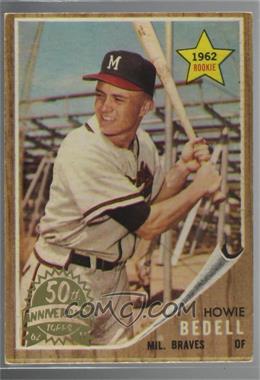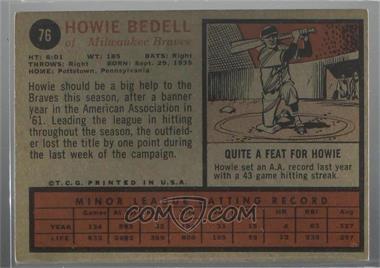 In hobby box loaders only, these are found in 1 out of 2 boxes. Each card is an original 1962 Topps card, with a special "50th Anniversary" foil-stamp -- even though 2011 was actually the 49th anniversary of the 1962 Topps set.
2011 NSCC VIP All-Star set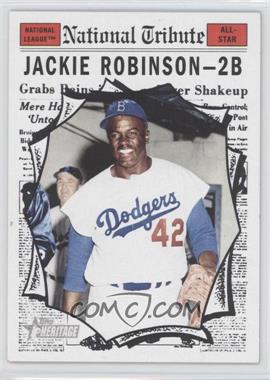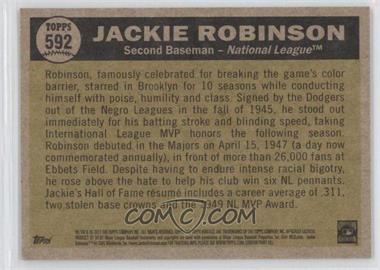 A pack of four cards from this five-card set were distributed to attendees of the 2011 National Sports Collectors Convention in Rosemont, IL who purchased one of the "VIP" packages. The set is done in the style of 1961 Topps' All-Star subset, and is sequentially-numbered as an extension the 1961 Topps base set. Collectors who purchase the "Super VIP" admission package will receive two, four-card packs.
590 Lou Gehrig
591 Mickey Mantle
592 Jackie Robinson
593 John F. Kennedy
594 Mickey Mantle / Roger Maris
2011 NSCC Rookie set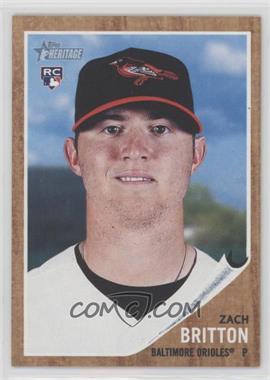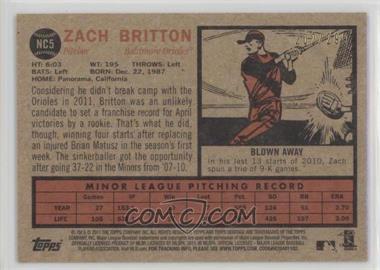 In addition to the aforementioned 1961 All-Star subset that was given away at the NSCC, Topps also released a special five card set of 2011 Topps Heritage Rookie Cards. Collectors who opened five packs of 2011 Topps or Bowman cards at the Topps booth received a special Heritage rookie card. The five Heritage Rookie Cards are all serial numbered to #/299 on the back of the card. On each day of the NSCC show, Topps gave away a different player to collectors and you can see the release date of the specific cards listed below.
NC1 Dustin Ackley (8/3)
NC2 Dee Gordon (8/4)
NC3 Mike Moustakas (8/5)
NC4 Michael Pineda (8/6)
NC5 Zach Britton (8/7)
Manufactured Relics
'62 Mint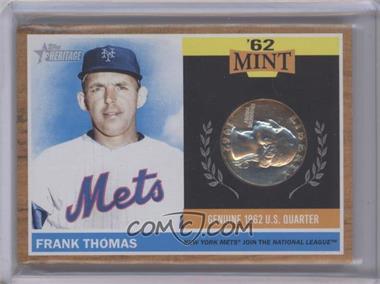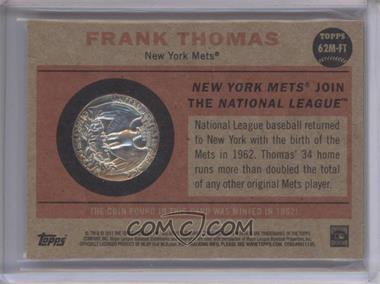 Exclusive to Hobby packs, and inserted as a "case hit," these cards commemorate events from 1962 with a U.S. coin minted in 1962.
Cards with half-dollars embedded in them signify players who were inducted into the Baseball Hall of Fame in 1962. Quarters: 1962 league leaders; Dimes: Current events; Nickels: Prominent 1962 rookies; Pennies: Players born in 1962.
62M-AO First American Orbits the Earth (Dime)
62M-BF Bob Feller (Half-Dollar)
62M-BR Brooks Robinson (Quarter)
62M-CE U.S. Announces Embargo Against Cuba (Dime)
62M-CM Cuban Missile Crisis Begins (Dime)
62M-DS Duke Snider (Quarter)
62M-DST Darryl Strawberry (Penny)
62M-EB Ernie Banks (Quarter)
62M-ED Eric Davis (Penny)
62M-EK Ed Kranepool (Nickel)
62M-FT Frank Thomas (Quarter)
62M-GP Gaylord Perry (Nickel)
62M-HK Harmon Killebrew (Quarter)
62M-JM Jamie Moyer (Penny)
62M-JR Jackie Robinson (Half-Dollar)
62M-MM Mickey Mantle (Quarter)
62M-NS U.S. Navy SEALs Are Activated (Dime)
62M-SF Sid Fernandez (Penny)
62M-WS Warren Spahn (Quarter)
62M-WST Willie Stargell (Nickel)
Autographs & Game-Used
Clubhouse Collection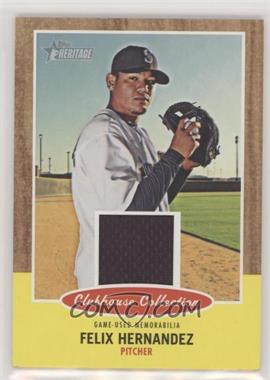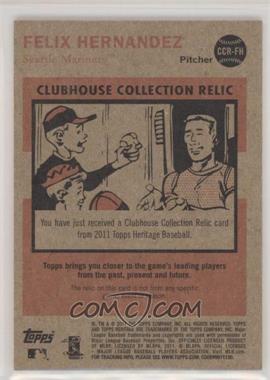 CCR-AP Albert Pujols
CCR-AR Alex Rios
CCR-BG Brett Gardner
CCR-CB Carlos Beltran
CCR-CBU Clay Buchholz
CCR-CC Carl Crawford
CCR-CK Clayton Kershaw
CCR-CL Carlos Lee
CCR-CS Carlos Santana
CCR-CU Chase Utley
CCR-DU Dan Uggla
CCR-DW David Wright
CCR-EL Evan Longoria
CCR-FH Felix Hernandez
CCR-FL Francisco Liriano
CCR-GS Gaby Sanchez
CCR-HR Hanley Ramirez
CCR-ID Ike Davis
CCR-IK Ian Kinsler
CCR-IS Ichiro Suzuki
CCR-JB Jason Bartlett
CCR-JBA Jason Bay
CCR-JE Jacoby Ellsbury BAT
CCR-JH Josh Hamilton
CCR-JJ Josh Johnson
CCR-JM Joe Mauer
CCR-JMO Justin Morneau
CCR-JP Jorge Posada
CCR-JR Jose Reyes
CCR-JS Johan Santana JSY
CCR-JT Jim Thome
CCR-JTA Jose Tabata
CCR-JV Joey Votto
CCR-JW Jayson Werth
CCR-JWI Josh Willingham
CCR-MC Miguel Cabrera
CCR-MR Manny Ramirez
CCR-MRE Mark Reynolds
CCR-MT Mark Teixeira
CCR-PF Prince Fielder
CCR-PP Placido Polanco
CCR-RB Ryan Braun
CCR-RC Robinson Cano BAT
CCR-RH Ryan Howard
CCR-SR Scott Rolen
CCR-TT Troy Tulowitzki
CCR-VG Vladimir Guerrero
CCR-VM Victor Martinez
CCR-YM Yadier Molina
CCR-ZG Zack Greinke
Dual
Each Clubhouse Collection Dual Relic is serial-numbered to 62 copies.
CCDR-FS Whitey Ford / CC Sabathia
CCDR-GH Bob Gibson / Roy Halladay
CCDR-KC Al Kaline / Miguel Cabrera
CCDR-RV Frank Robinson / Joey Votto
CCDR-RW Brooks Robinson / David Wright
Autograph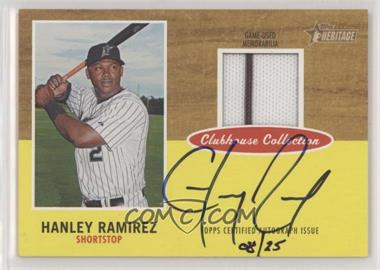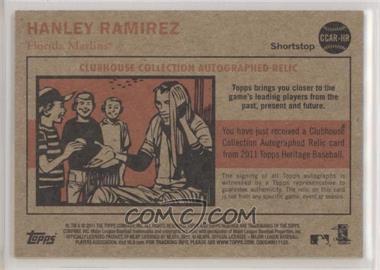 Each Clubhouse Collection Relic Autograph is serial-numbered to 25 copies.
CCAR-AK Al Kaline
CCAR-BG Bob Gibson
CCAR-BR Brooks Robinson
CCAR-CU Chase Utley
CCAR-DW David Wright
CCAR-EB Ernie Banks
CCAR-EL Evan Longoria
CCAR-FR Frank Robinson
CCAR-HR Hanley Ramirez
CCAR-SC Starlin Castro
Dual
Each Clubhouse Collection Dual Relic Autograph is serial-numbered to ten.
CCDAR-BC Ernie Banks / Starlin Castro
CCDAR-GS Bob Gibson / Stephen Strasburg
CCDAR-KJ Al Kaline / Austin Jackson
CCDAR-RS Frank Robinson / Mike Stanton
CCDAR-RW Brooks Robinson / David Wright
Flashback Stadium Relics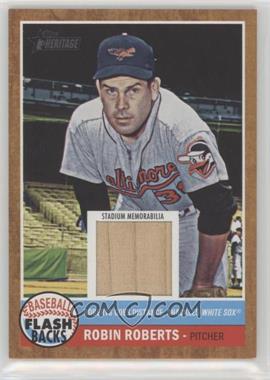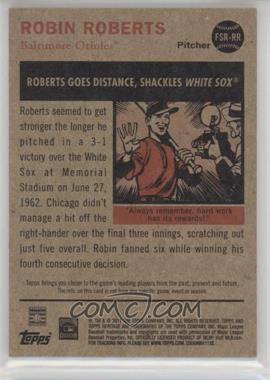 FSR-AK Al Kaline
FSR-BG Roger Maris
FSR-BM Bill Mazeroski
FSR-BR Brooks Robinson
FSR-FR Luis Aparicio
FSR-FT Frank Thomas
FSR-HK Harmon Killebrew
FSR-HW Hoyt Wilhelm
FSR-MM Mickey Mantle
FSR-RR Robin Roberts
Dual
Each Flashback Stadium Dual Relic is serial-numbered to ten.
DFR-KA Harmon Killebrew / Luis Aparicio
DFR-MG Stan Musial / Bob Gibson
DFR-MM Mickey Mantle / Roger Maris
DFR-RR Brooks Robinson / Robin Roberts
DFR-RT Frank Robinson / Frank Thomas
Autograph
Each Flashback Autograph is hand numbered to 25 copies.
FA-AK Al Kaline
FA-BR Brooks Robinson
FA-EB Ernie Banks
FA-FR Frank Robinson
FA-FT Frank Thomas
Autograph Relic
Each Flashback Autograph Stadium Relic is hand numbered to 25 copies.

FASR-FT Frank Thomas
FASR-BR Brooks Robinson
FASR-FR Frank Robinson
FASR-AK Al Kaline
FASR-BG Bob Gibson
Jackie Robinson Highlight Relics
This 10-card set parallels the Hobby-exclusive Jackie Robinson Highlights set. Each card features a swatch of a game jersey and is hand-numbered to 42 copies.
135 Jackie Robinson "Robinson Displays Athletic Talents at Early Age"
136 Jackie Robinson "Robinson Emerges as Collegiate Star"
137 Jackie Robinson "Robinson Serves Three Years in the Army"
138 Jackie Robinson "Robinson Breaks the Game's Color Barrier"
139 Jackie Robinson "Robinson Takes ROY Honors, then MVP"
140 Jackie Robinson "Robinson Wraps Up Hall-of-Fame Career"
141 Jackie Robinson "Robinson's Legacy Lives On"
142 Jackie Robinson "Robinson Racks 'em Up"
143 Jackie Robinson "Robinson Shines in the Fall"
144 Jackie Robinson "The Robinson Resume"
Real One Autographs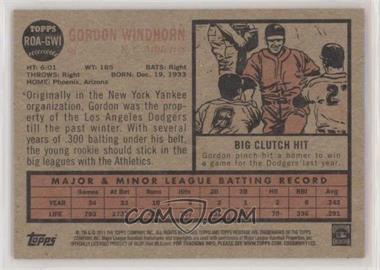 Each Real One autograph is also available in a red ink Special Edition, which is hand-numbered to 62 copies.
ROA-AD Art Ditmar
ROA-AJ David Wright
ROA-AK Al Kaline
ROA-BC Bob Cerv
ROA-BG Bob Gibson
ROA-BP Billy Pierce
ROA-BR Brooks Robinson
ROA-DB Don Buddin
ROA-DD Dan Dobbek
ROA-DG Dick Gernert
ROA-DGI Don Gile
ROA-DH Dave Hillman
ROA-EB Ernie Banks
ROA-EBO Ed Bouchee
ROA-EL Evan Longoria
ROA-EY Eddie Yost
ROA-FT Frank Thomas
ROA-GWI Gordon Windhorn
ROA-HA Hank Aaron EXCH
ROA-HB Howie Bedell
ROA-HN Hal Naragon
ROA-HR Hanley Ramirez EXCH
ROA-HS Hal Stowe
ROA-JA Jim Archer
ROA-JD Jim Donohue
ROA-JDE John DeMerit
ROA-JH Joe Hicks
ROA-LP Leo Posada
ROA-MK Marty Kutyna
ROA-MS Mike Stanton
ROA-NC Neil Chrisley
ROA-RR Ray Rippelmeyer
ROA-SC Starlin Castro
ROA-SK Sandy Koufax
ROA-SM Stan Musial
ROA-TP Tom Parsons
ROA-TW Ted Wills
Player Samples
Beginning in 2011, Topps began to issuing "Player Sample" Real One Autographs. These cards were given to each player to do with as they pleased and were not issued in packs. Each card is notated with "PLAYER SAMPLE" on the top border.
It is unclear exactly how many Player Samples were produced, as production figures were never revealed, nor is it known if Player Samples exist for all 37 Real One Autographs. It is estimated that no more than 50 copies of each Player Sample exist.
Cards that are known to exist are:
Real One Dual Autographs
Each Real One Dual Autograph is serial-numbered to 25 copies.
RODA-BC Ernie Banks / Starlin Castro
RODA-GS Bob Gibson / Stephen Strasburg EXCH
RODA-GW Dick Gernert / Brett Wallace
RODA-KJ Al Kaline / Austin Jackson
RODA-MU Stan Musial / Chase Utley
RODA-RL Brooks Robinson / Evan Longoria
RODA-RS Frank Robinson / Mike Stanton
RODA-TW Frank Thomas / David Wright
RODA-WP Ted Wills / Jon Papelbon
RODA-YR Eddie Yost / Juan Rivera
Cut Autographs
Each of the ten Cut Autographs is a one-of-one.
EM Ed Mathews
EW Early Wynn
HW Hoyt Wilhelm
JP Johnny Podres
LB Lew Burdette
MM Mickey Mantle
RA Richie Ashburn
RM Roger Maris
RR Robin Roberts
WS Warren Spahn
60th Anniversary Autographs
See 2011 Topps 60th Anniversary Autographs.
Topps Heritage
---
Minor League:
Other Heritage Sets: