2008 FanFest
Description
2008 FanFest were two separate sets distributed at the 2008 All-Star Game FanFest in Pittsburgh. One eight-card set was produced by Topps, and a twenty-card set was issued by Upper Deck. As with other FanFest sets, all cards were distributed via wrapper redemption programs.
Checklist
Topps
FanFest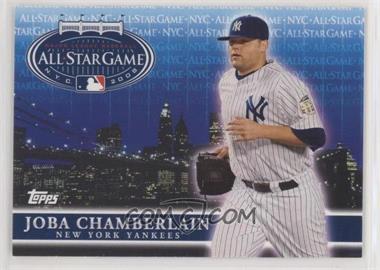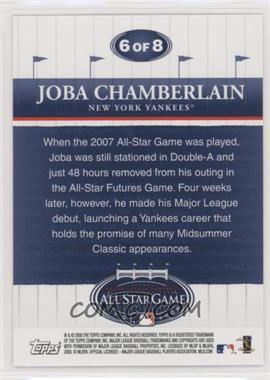 Collectors who opened three packs of any 2008 Topps or Bowman baseball product at Topps' corporate booth would receive one card from this set.
1 Babe Ruth
2 Jackie Robinson
3 Alex Rodriguez
4 David Wright
5 Lou Gehrig
6 Joba Chamberlain
7 Mickey Mantle
8 Johan Santana
Promos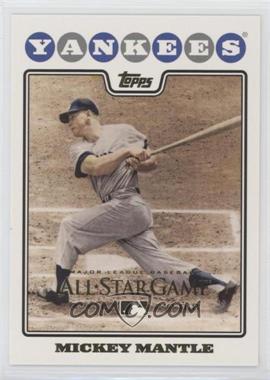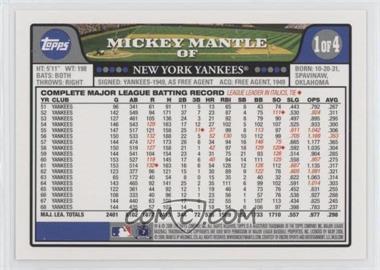 These four promo cards wre distributed at the FanFest event. The design is identical to that of the 2008 Topps set, but has the All-Star Game logo on the front. Each card is sequentially-numbered "X of 4" on the back.
1 Mickey Mantle
2 Joba Chamberlain
3 Alex Rodriguez
4 Chien-Ming Wang
Yankee Stadium Patches
Collectors who purchased the special All-Star Game edition of the 2008 Topps factory set from Topps at FanFest would receive a five-card pack of Yankees Legends (see our 2008 Topps article) and one of four Yankee Stadium Patches. Each Patch (which was a manufactured patch) is serial-numbered to 375 copies.
NNO Babe Ruth
NNO Lou Gehrig
NNO Mickey Mantle
NNO Thurman Munson
Upper Deck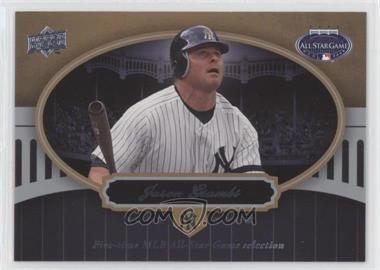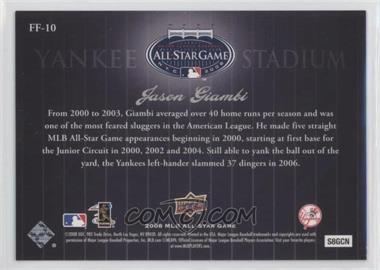 FF-1 Joe DiMaggio
FF-2 Derek Jeter
FF-3 Robinson Cano
FF-4 Mike Mussina
FF-5 Alex Rodriguez
FF-6 Phil Hughes
FF-7 Mariano Rivera
FF-8 Joba Chamberlain
FF-9 Jorge Posada
FF-10 Jason Giambi
FF-11 Johnny Damon
FF-12 Ian Kennedy
FF-13 Andy Pettitte
FF-14 Chien-Ming Wang
FF-15 Roger Maris
FF-16 Whitey Ford
FF-17 Don Mattingly
FF-18 Yogi Berra
FF-19 Bobby Abreu
FF-20 Hideki Matsui