1989 Indians Team Issue
Description
This 28-card set was given away to all fans attending the May 13th, 1989 Cleveland Indians game. The cards measure 2 7/8" by 4 1/4" and are printed on thin card stock. Leftover sets were sold at Municipal Stadium throughout the 1989 season.
The cards are unnumbered and checklisted below in alphabetical order.
Distribution
Team Set. Stadium Giveaway.
Reviews
Checklist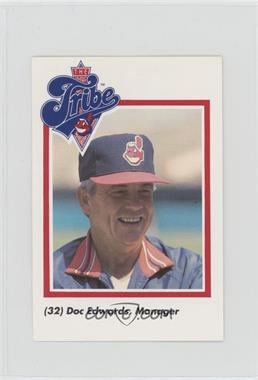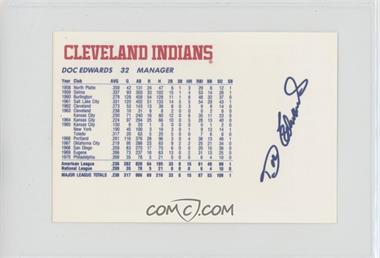 Luis Aguayo
Andy Allanson
Keith Atherton
Scott Bailes
Bud Black
Jerry Browne
Tom Candiotti
Joe Carter
Dave Clark
Doc Edwards
John Farrell
Felix Fermin
Brad Havens
Brook Jacoby
Doug Jones
Pat Keedy
Brad Komminsk
Oddibe McDowell
Luis Medina
Rod Nichols
Pete O'Brien
Jesse Orosco
Joe Skalski
Joel Skinner
Cory Snyder
Greg Swindell
Rich Yett
Coaches Card - Jim Davenport / Luis Isaac