1983 Fleer Stamps
Description
1983 Fleer Stamps is a 250 "stamp" set. The set consists of 224 player stamps and 26 team logos, which each stamp (which is NOT sequentially-numbered) measuring 1 1/4" X 1 13/16".
The stamps were issued two ways: On sheets and in dispensers. Sheets contained 72 stamps with 56 player stamps and sixteen team logos. Since each sheet was sold in a transparent package and is labeled "GROUP X of 4," collectors need only buy one sheet from each group to collect the set. Each box contained 24 sheets, and should yield six full sets.
Dispensers contained a coil of fourteen player stamps and four team logos, in a plastic case. As with the sheets, each dispenser is labeled "No. X of 16 ROWS." Collect all sixteen Rows, and you've got yourself the full set.
Distribution
Dispensers: 36 dispensers per box, fourteen player stamps and four team logo stamps per dispenser (MSRP: $0.39).
Sheets: 24 sheets per box; 56 player stamps and sixteen team logo stamps per sheet (MSRP: $0.50).
Reviews
Checklist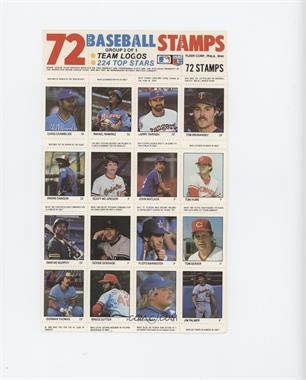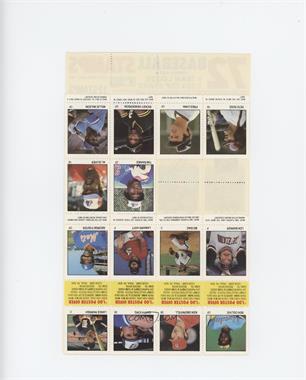 Neil Allen
Joaquin Andujar
Alan Ashby
Bob Bailor
Harold Baines
Dusty Baker
Floyd Bannister
Len Barker
Don Baylor
Dave Beard
Jim Beattie
Buddy Bell
Johnny Bench
Dale Berra
Larry Biittner
Vida Blue
Bruce Bochte
Wade Boggs
Bob Boone
Larry Bowa
George Brett
Hubie Brooks
Tom Brunansky
Bill Buckner
Al Bumbry
Jeff Burroughs
Enos Cabell
Rod Carew
Steve Carlton
Gary Carter
Bobby Castillo
Bill Caudill
Cesar Cedeno
Rick Cerone
Ron Cey
Chris Chambliss
Larry Christenson
Jim Clancy
Jack Clark
Mark Clear
Dave Concepcion
Cecil Cooper
Warren Cromartie
Jose Cruz
Danny Darwin
Rich Dauer
Ron Davis
Andre Dawson
Doug DeCinces
Ivan DeJesus
Luis DeLeon
Bo Diaz
Brian Downing
Dan Driessen
Leon Durham
Mike Easler
Dennis Eckersley
Dwight Evans
Rollie Fingers
Carlton Fisk
Mike Flanagan
Bob Forsch
Ken Forsch
George Foster
Gene Garber
Damaso Garcia
Phil Garner
Steve Garvey
Goose Gossage
Ken Griffey, Sr.
John Grubb
Ron Guidry
Charlie Haag
Mike Hargrove
Toby Harrah
Rickey Henderson
Keith Hernandez
Larry Herndon
Tom Herr
Al Holland
Burt Hooton
Bob Horner
Art Howe
Steve Howe
LaMarr Hoyt
Kent Hrbek
Tom Hume
Garth Iorg
Reggie Jackson
Fergie Jenkins
Tommy John
Ruppert Jones
Steve Kemp
Bruce Kison
Ray Knight
Jerry Koosman
Duane Kuiper
Ken Landreaux
Carney Lansford
Bill Laskey
Gary Lavelle
Charlie Lea
Ron LeFlore
Dennis Leonard
Sixto Lezcano
Davey Lopes
John Lowenstein
Greg Luzinski
Fred Lynn
Garry Maddox
Bill Madlock
Rick Manning
Dennis Martinez
Tippy Martinez
Randy Martz
John Matlack
Gary Matthews
Milt May
Lee Mazzilli
Bob McClure
Tug McGraw
Scott McGregor
Hal McRae
Eddie Milner
Greg Minton
Paul Molitor
Rick Monday
John Montefusco
Keith Moreland
Joe Morgan
Jerry Mumphrey
Steve Mura
Dale Murphy
Dwayne Murphy
Eddie Murray
Graig Nettles
Joe Niekro
Phil Niekro
Ken Oberkfell
Ben Oglivie
Al Oliver
Amos Otis
Tom Paciorek
Jim Palmer
Dave Parker
Lance Parrish
Larry Parrish
Tony Pena
Gaylord Perry
Lou Piniella
Darrell Porter
Hosken Powell
Dan Quisenberry
Tim Raines
Rafael Ramirez
Willie Randolph
Johnny Ray
Jeff Reardon
Ron Reed
Jerry Reuss
Rick Rhoden
Jim Rice
Mike Richardt
Cal Ripken, Jr.
Ron Roenicke
Willie Aikens
Steve Rogers
Pete Rose
Jerry Royster
Nolan Ryan
Manny Sarmiento
Steve Sax
Mike Schmidt
Tom Seaver
Eric Show
Ted Simmons
Ken Singleton
Roy Smalley
Lonnie Smith
Ozzie Smith
Reggie Smith
Mario Soto
Chris Speier
Dan Spillner
Bob Stanley
Willie Stargell
Rusty Staub
Dave Stieb
Jim Sundberg
Rick Sutcliffe
Bruce Sutter
Don Sutton
Craig Swan
Kent Tekulve
Gorman Thomas
Jason Thompson
Dickie Thon
Andre Thornton
Dick Tidrow
Manny Trillo
John Tudor
Tom Underwood
Willie Upshaw
Ellis Valentine
Fernando Valenzuela
Ed Vande Berg
Pete Vuckovich
Gary Ward
Claudell Washington
U.L. Washington
Bob Watson
Lou Whitaker
Frank White
Milt Wilcox
Al Williams
Bump Wills
Mookie Wilson
Willie Wilson
Dave Winfield
John Wockenfuss
Carl Yastrzemski
Robin Yount
Pat Zachry
Richie Zisk
Atlanta Braves
Baltimore Orioles
Boston Red Sox
California Angels
Chicago Cubs
Chicago White Sox
Cincinnati Reds
Cleveland Indians
Detroit Tigers
Houston Astros
Kansas City Royals
Los Angeles Dodgers
Milwaukee Brewers
Minnesota Twins
Montreal Expos
New York Mets
New York Yankees
Oakland Athletics
Philadelphia Phillies
Pittsburgh Pirates
St. Louis Cardinals
San Diego Padres
San Francisco Giants
Seattle Mariners
Texas Rangers
Toronto Blue Jays
Team Logos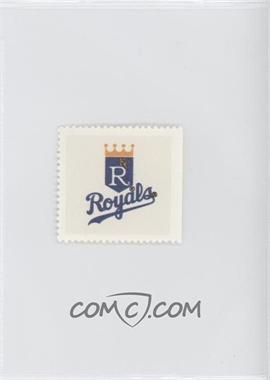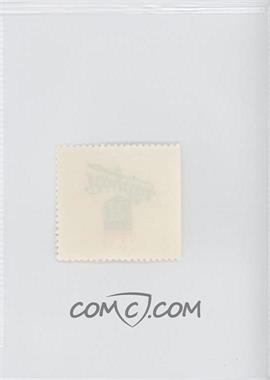 NOTE: The Team Logo stamps are a lot more easy to find that the individual player stamps.
Atlanta Braves TP
Baltimore Orioles DP
Boston Red Sox DP
California Angels TP
Chicago Cubs DP
Chicago White Sox TP
Cincinnati Reds TP
Cleveland Indians TP
Detroit Tigers DP
Houston Astros DP
Kansas City Royals TP
Los Angeles Dodgers TP
Milwaukee Brewers DP
Minnesota Twins TP
Montreal Expos TP
New York Mets DP
New York Yankees DP
Oakland Athletics DP
Philadelphia Phillies TP
Pittsburgh Pirates TP
St. Louis Cardinals DP
San Diego Padres DP
San Francisco Giants TP
Seattle Mariners DP
Texas Rangers DP
Toronto Blue Jays DP