2005 Donruss Fans of the Game
Description
2005 Donruss Fans of the Game is an 11-card, multi-brand, insert featuring various celebrities and sports stars. Each card is horizontal in format, and has the logo of the product it was inserted into foil-stamped in the corner. Five cards were inserted into 2005 Donruss and three each in 2005 Leaf and 2005 Playoff Prestige.
Each celebrity/athlete also autographed a number of stickers, which were placed on FotG cards, and randomly inserted into packs.
Checklist
Inserts
Donruss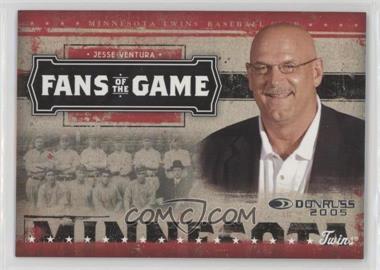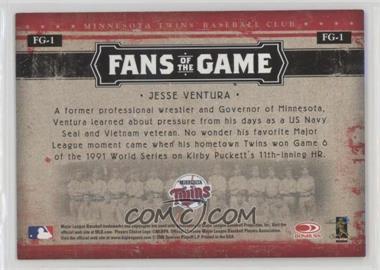 FG-1 Jesse Ventura
FG-2 John C. McGinley
FG-3 Susie Essman
FG-4 Dean Cain
FG-5 Meat Loaf
Leaf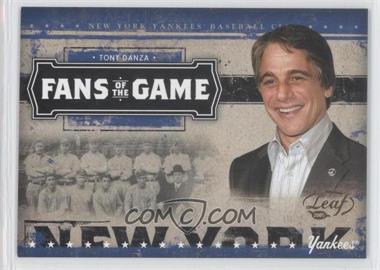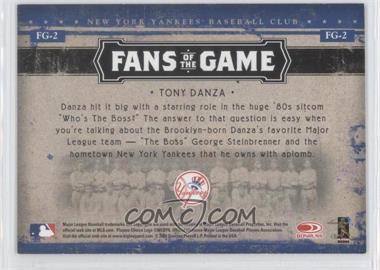 FG-1 Sean Astin
FG-2 Tony Danza
FG-3 Taye Diggs
Playoff Prestige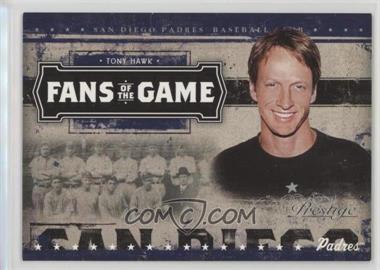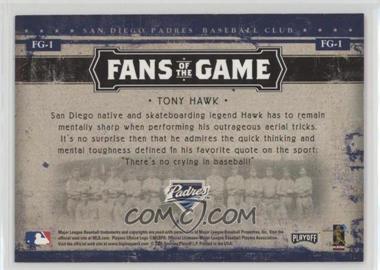 1 Tony Hawk
2 Tia Carrere
3 Matthew Modine
Promos
Casey Daigle/Jenny Finch Wedding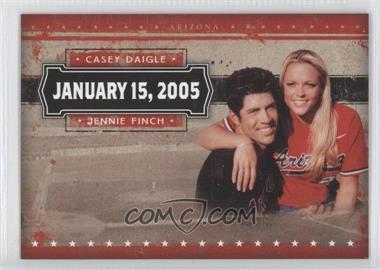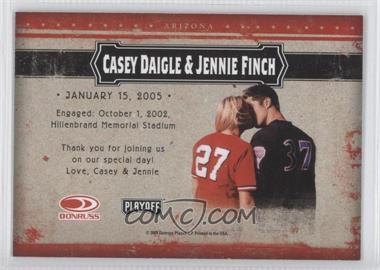 Donruss-Playoff produced a card commemorating the January 15th, 2005 marriage of Arizona Diamondbacks pitcher Casey Daigle and USA Softball star Jennie Finch. The card was given to guests and friends of the couple and is done in the style of the 2005 Fans of the Game set, but is not sequentially-numbered as part of it.
Casey Daigle / Jennie Finch
Autographs
Donruss
1 Jesse Ventura
2 John C. McGinley 300
3 Susie Essman
4 Dean Cain 250
5 Meat Loaf
Leaf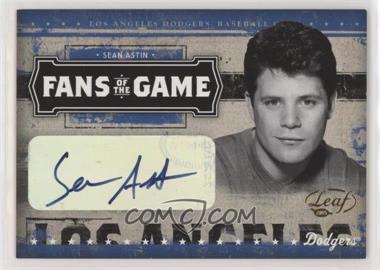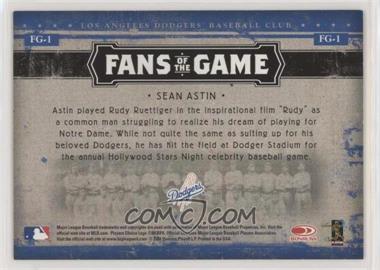 1 Sean Astin
2 Tony Danza 50
3 Taye Diggs
Playoff Prestige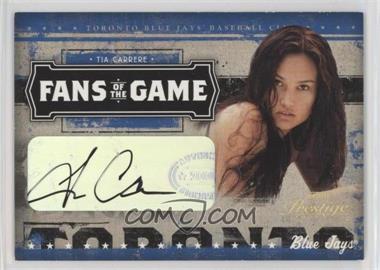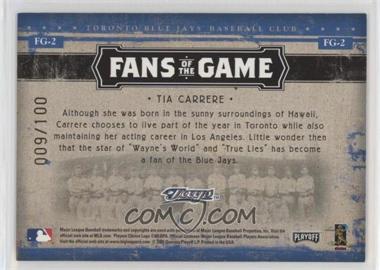 All three Playoff Prestige autographs are also available in the following parallels.
Gold (serial-numbered to 100 copies)
Platinum (serial-numbered to 50 copies)
2 Tia Carrere
1 Tony Hawk
3 Matthew Modine