2019 Topps National Baseball Card Day Team Sets
Description
Topps has produced a series of team sets that were given away at selected MLB games. Each set is done in the style of, and serves as a promotion to, the National Baseball Card Day set.
Distribution
Reviews
Checklist
Arizona Diamondbacks
ARI-1 Zack Greinke
ARI-2 Jake Lamb
ARI-3 Ketel Marte
ARI-4 Nick Ahmed
ARI-5 Eduardo Escobar
ARI-6 Robbie Ray
ARI-7 Adam Jones
ARI-8 Archie Bradley
ARI-9 David Peralta
ARI-10 Yoshihisa Hirano
Atlanta Braves
ATL-1 Ronald Acuña, Jr.
ATL-2 Freddie Freeman
ATL-3 Ozzie Albies
ATL-4 Dansby Swanson
ATL-5 Ender Inciarte
ATL-6 Mike Foltynewicz
ATL-7 Johan Camargo
ATL-8 Max Fried
ATL-9 Josh Donaldson
ATL-10 Hank Aaron
Baltimore Orioles
BAL-1 Trey Mancini
BAL-2 Oriole Bird
BAL-3 Jonathan Villar
BAL-4 Chris Davis
BAL-5 Dylan Bundy
BAL-6 Brandon Hyde
BAL-7 Dwight Smith, Jr.
BAL-8 Richie Martin
BAL-9 Richard Bleier
BAL-10 Mychal Givens
Boston Red Sox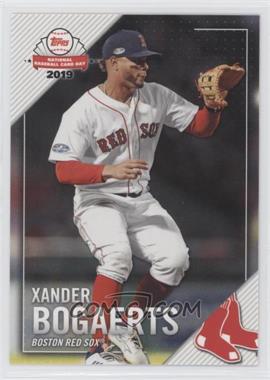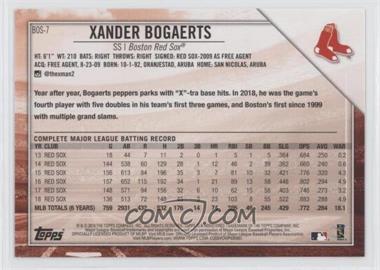 BOS-1 Mookie Betts
BOS-2 Chris Sale
BOS-3 David Price
BOS-4 Andrew Benintendi
BOS-5 J.D. Martinez
BOS-6 Dustin Pedroia
BOS-7 Xander Bogaerts
BOS-8 Rafael Devers
BOS-9 Steve Pearce
BOS-10 Jackie Bradley, Jr.
Chicago Cubs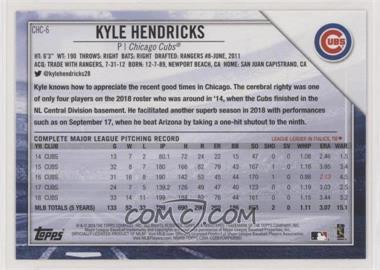 CHC-1 Javier Baez
CHC-2 Anthony Rizzo
CHC-3 Kris Bryant
CHC-4 Jon Lester
CHC-5 Kyle Schwarber
CHC-6 Kyle Hendricks
CHC-7 Willson Contreras
CHC-8 David Bote
CHC-9 Albert Almora, Jr.
CHC-10 Cole Hamels
Chicago White Sox
CWS-1 Yonder Alonso
CWS-2 Alex Colome
CWS-3 Jose Abreu
CWS-4 Yoan Moncada
CWS-5 Tim Anderson
CWS-6 Adam Engel
CWS-7 Eloy Jimenez
CWS-8 Yolmer Sanchez
CWS-9 Reynaldo Lopez
CWS-10 Lucas Giolito
Cincinnati Reds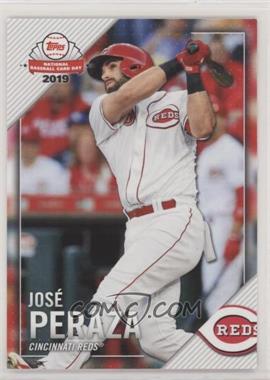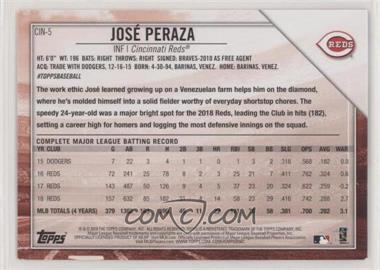 CIN-1 Yasiel Puig
CIN-2 Joey Votto
CIN-3 Scooter Gennett
CIN-4 Eugenio Suarez
CIN-5 Jose Peraza
CIN-6 Anthony DeSclafani
CIN-7 Luis Castillo
CIN-8 Nick Senzel
CIN-9 Tucker Barnhart
CIN-10 Raisel Iglesias
Cleveland Indians
CLE-1 Francisco Lindor
CLE-2 Jose Ramirez
CLE-3 Carlos Carrasco
CLE-4 Mike Clevinger
CLE-5 Brad Hand
Colorado Rockies
COL-1 Nolan Arenado
COL-2 Charlie Blackmon
COL-3 Trevor Story
COL-4 David Dahl
COL-5 Ian Desmond
COL-6 Wade Davis
COL-7 Kyle Freeland
COL-8 Ryan McMahon
COL-9 Daniel Murphy
COL-10 German Marquez
Detroit Tigers
DET-1 Miguel Cabrera
DET-2 Nicholas Castellanos
DET-3 Jeimer Candelario
DET-4 Joe Jimenez
DET-5 Matthew Boyd
DET-6 Spencer Turnbull
DET-7 Christin Stewart
DET-8 JaCoby Jones
DET-9 Shane Greene
DET-10 Jordan Zimmermann
Houston Astros
HOU-1 Jose Altuve
HOU-2 Alex Bregman
HOU-3 Justin Verlander
HOU-4 George Springer
HOU-5 Carlos Correa
HOU-6 Gerrit Cole
HOU-7 Yuli Gurriel
HOU-8 Kyle Tucker
HOU-9 Ryan Pressly
HOU-10 Michael Brantley
Kansas City Royals
KCR-1 Salvador Perez
KCR-2 Whit Merrifield
KCR-3 Adalberto Mondesi
KCR-4 Alex Gordon
KCR-5 Sluggerrr
KCR-6 Ryan O'Hearn
KCR-7 Danny Duffy
KCR-8 Brad Keller
KCR-9 Hunter Dozier
KCR-10 Billy Hamilton
Los Angeles Angels of Anaheim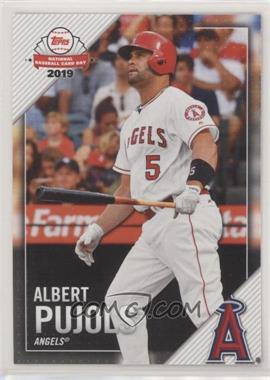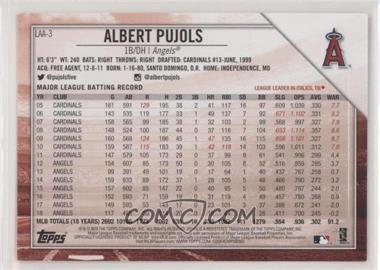 LAA-1 Mike Trout
LAA-2 Shohei Ohtani
LAA-3 Albert Pujols
LAA-4 Justin Upton
LAA-5 Andrelton Simmons
LAA-6 Kole Calhoun
LAA-7 Zack Cozart
LAA-8 Andrew Heaney
LAA-9 Tyler Skaggs
LAA-10 Cody Allen
Los Angeles Dodgers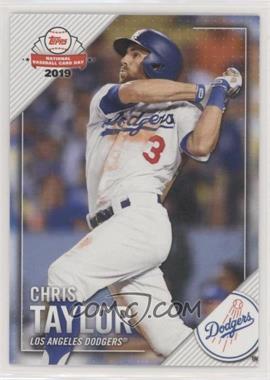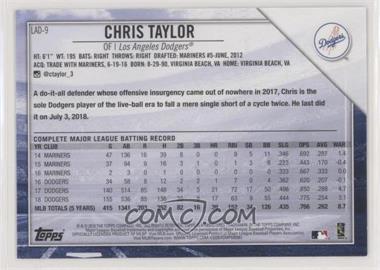 LAD-1 Clayton Kershaw
LAD-2 Cody Bellinger
LAD-3 Walker Buehler
LAD-4 Justin Turner
LAD-5 Max Muncy
LAD-6 Corey Seager
LAD-7 Kenley Jansen
LAD-8 Enrique Hernandez
LAD-9 Chris Taylor
LAD-10 Kenta Maeda
Miami Marlins
MIA-1 Miguel Rojas
MIA-2 Brian Anderson
MIA-3 Jorge Alfaro
MIA-4 Caleb Smith
MIA-5 Jose Urena
Milwaukee Brewers
MIL-1 Christian Yelich
MIL-2 Lorenzo Cain
MIL-3 Jesus Aguilar
MIL-4 Orlando Arcia
MIL-5 Jhoulys Chacin
MIL-6 Travis Shaw
MIL-7 Ryan Braun
MIL-8 Josh Hader
MIL-9 Jeremy Jeffress
MIL-10 Yasmani Grandal
Minnesota Twins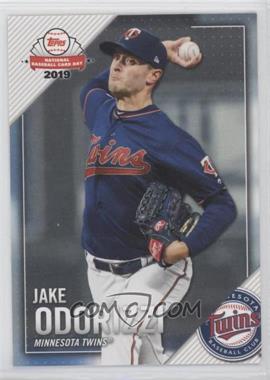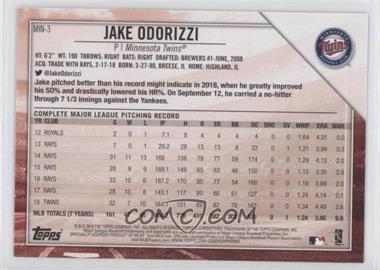 MIN-1 Jose Berrios
MIN-2 Jorge Polanco
MIN-3 Jake Odorizzi
MIN-4 Max Kepler
MIN-5 Kyle Gibson
MIN-6 Eddie Rosario
MIN-7 Rocco Baldelli
MIN-8 Byron Buxton
MIN-9 Miguel Sano
MIN-10 Nelson Cruz
New York Mets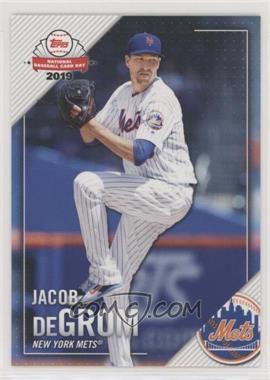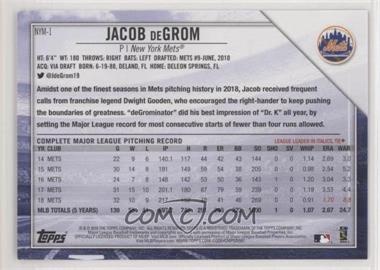 NYM-1 Jacob deGrom
NYM-2 Pete Alonso
NYM-3 Michael Conforto
NYM-4 Robinson Cano
NYM-5 Edwin Diaz
New York Yankees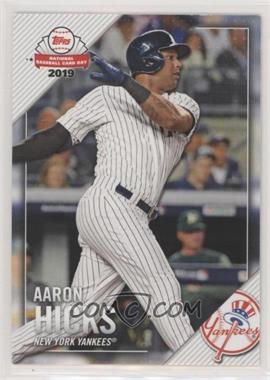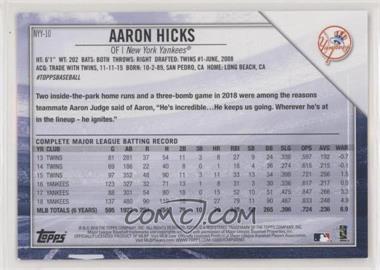 NYY-1 Aaron Judge
NYY-2 Giancarlo Stanton
NYY-3 Gleyber Torres
NYY-4 CC Sabathia
NYY-5 James Paxton
NYY-6 Miguel Andujar
NYY-7 Didi Gregorius
NYY-8 Aroldis Chapman
NYY-9 Gary Sanchez
NYY-10 Aaron Hicks
Oakland Athletics
OAK-1 Khris Davis
OAK-2 Matt Chapman
OAK-3 Matt Olson
OAK-4 Lou Trivino
OAK-5 Stephen Piscotty
OAK-6 Ramon Laureano
OAK-7 Mike Fiers
OAK-8 Jurickson Profar
OAK-9 Blake Treinen
OAK-10 Marcus Semien
Philadelphia Phillies
PHI-1 Bryce Harper
PHI-2 Rhys Hoskins
PHI-3 Aaron Nola
PHI-4 Jake Arrieta
PHI-6 Maikel Franco
PHI-7 Jean Segura
PHI-8 Andrew McCutchen
PHI-9 J.T. Realmuto
PHI-10 Cesar Hernandez
Pittsburgh Pirates
PIT-1 Starling Marte
PIT-2 Chris Archer
PIT-3 Corey Dickerson
PIT-4 Gregory Polanco
PIT-5 Josh Bell
PIT-6 Jameson Taillon
PIT-7 Trevor Williams
PIT-8 Felipe V�zquez
PIT-9 Adam Frazier
PIT-10 Francisco Cervelli
St. Louis Cardinals
STL-1 Yadier Molina
STL-2 Matt Carpenter
STL-3 Marcell Ozuna
STL-4 Paul DeJong
STL-5 Kolten Wong
STL-6 Harrison Bader
STL-7 Dexter Fowler
STL-8 Andrew Miller
STL-9 Miles Mikolas
STL-10 Paul Goldschmidt
San Diego Padres
SDP-1 Ian Kinsler
SDP-2 Eric Hosmer
SDP-3 Wil Myers
SDP-4 Hunter Renfroe
SDP-5 Austin Hedges
SDP-6 Fernando Tatis, Jr.
SDP-7 Chris Paddack
SDP-8 Franmil Reyes
SDP-9 Manuel Margot
SDP-10 Manny Machado
San Francisco Giants
SFG-1 Buster Posey
SFG-2 Evan Longoria
SFG-3 Joe Panik
SFG-4 Kevin Pillar
SFG-5 Jeff Samardzija
SFG-6 Brandon Crawford
SFG-7 Brandon Belt
SFG-8 Dereck Rodriguez
SFG-9 Will Smith
SFG-10 Mark Melancon
Seattle Mariners
SEA-1 Mitch Haniger
SEA-2 Marco Gonzales
SEA-3 Kyle Seager
SEA-4 Yusei Kikuchi
SEA-5 Dee Gordon
Tampa Bay Rays
TBR-1 Blake Snell
TBR-2 Kevin Kiermaier
TBR-3 Willy Adames
TBR-4 Tommy Pham
TBR-5 Austin Meadows
TBR-6 Mike Zunino
TBR-7 Tyler Glasnow
TBR-8 Ryan Yarbrough
TBR-9 Yandy Diaz
TBR-10 Charlie Morton
Texas Rangers
TEX-1 Joey Gallo
TEX-2 Rougned Odor
TEX-3 Elvis Andrus
TEX-4 Ronald Guzman
TEX-5 Nomar Mazara
Toronto Blue Jays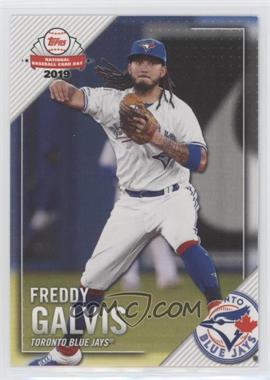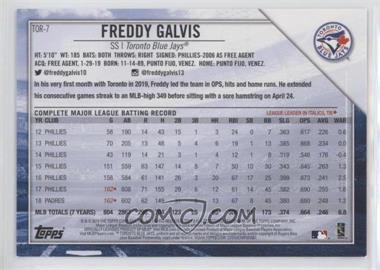 TOR-1 Danny Jansen
TOR-2 Randal Grichuk
TOR-3 Marcus Stroman
TOR-4 Justin Smoak
TOR-5 Ken Giles
TOR-6 Vladimir Guerrero, Jr.
TOR-7 Freddy Galvis
TOR-8 Teoscar Hernandez
TOR-9 Rowdy Tellez
TOR-10 Aaron Sanchez
Washington Nationals
WSH-1 Max Scherzer
WSH-2 Juan Soto
WSH-3 Stephen Strasburg
WSH-4 Ryan Zimmerman
WSH-5 Adam Eaton
WSH-6 Victor Robles
WSH-7 Trea Turner
WSH-8 Anthony Rendon
WSH-9 Patrick Corbin
WSH-10 Anibal Sanchez
National Baseball Card Day
Team Sets:
---
Other Promotional Sets: