2017 Topps Tier One
Description
2017 Topps Tier One was released exclusively to Hobby outlets June 30th, a couple of weeks later than in previous years. Each box will continue to yield one Relic and two autographs.
As usual, there is no "base set" in the conventional sense. It's all hits all the time.
Distribution
Three cards per box (MSRP: $100). 12 boxes per case. Hobby only.
Reviews
Insertion Ratios
| Cards | Total Cards | Numbered To | Odds |
| --- | --- | --- | --- |
| Relics | 75 | 331 | ? |
| Dual Relics | 75 | 25 | 1:15 |
| Triple Relics | 75 | one-of-one | 1:356 |
| Legends Relics | 26 | varies | 1:7 |
| Legends Dual Relics | 26 | 25 | 1:41 |
| Legends Triple Relics | 26 | one-of-one | 1:968 |
| Prodigious Patches | 40 | 10 | 1:52 |
| Prodigious Patches Platinum | 40 | one-of-one | 1:515 |
| All-Star Patches | 20 | one-of-one | 1:1274 |
| Limited Lumber | 90 | one-of-one | 1:282 |
| Bat Knobs | 84 | one-of-one | 1:303 |
| Autographs | 36 | varies | 1:20 |
| Autographs Copper Ink | 36 | 25 | 1:53 |
| Autographs Silver Ink | 36 | 10 | 1:78 |
| Autographs Gold Ink | 36 | one-of-one | 1:734 |
| Break Out Autographs | 103 | varies | ? |
| Break Out Autographs Copper Ink | 103 | 25 | 1:10 |
| Break Out Autographs Silver Ink | 103 | 10 | 1:25 |
| Break Out Autographs Gold Ink | 103 | one-of-one | 1:247 |
| Prime Performers Autographs | 98 | varies | ? |
| Prime Performers Autographs Copper Ink | 98 | 25 | 1:10 |
| Prime Performers Autographs Silver Ink | 98 | 10 | 1:25 |
| Prime Performers Autographs Gold Ink | 98 | one-of-one | 1:247 |
| Clear One Autographs | 94 | 5 | 1:50 |
| Dual Autographs | 14 | 25 | 1:67 |
| Triple Autographs | 5 | 10 | 1:494 |
| Autographed Relics | 50 | varies | 1:9 |
| Autographed Dual Patches | 50 | 25 | 1:21 |
| Autographed Triple Patches | 50 | one-of-one | 1:505 |
| Autographed Prodigious Patches | 37 | 10 | 1:60 |
| Autographed Prodigious Patches Platinum | 37 | one-of-one | 1:591 |
| Dual Autograph Relic Book | 22 | 10 | 1:113 |
| Dual Autograph Relic Book Platinum | 22 | one-of-one | 1:1100 |
| Signature Tools Autographed Relics | 59 | one-of-one | 1:494 |
| Autographed Limited Lumber | 40 | one-of-one | 1:577 |
| Autographed Bat Knobs | 42 | one-of-one | 1:577 |
| Cut Signatures | 25 | one-of-one | 1:1009 |
| Cut Signature Relics | 13 | one-of-one | 1:1862 |
Checklist
Relics
Relics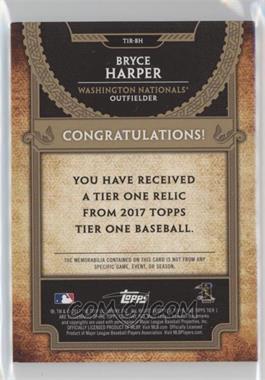 Each Relic is serial-numbered to 331 copies EXCEPT #T1R-CD which is numbered to 225. Each is also available in the following parallels.
Dual Relics (serial-numbered to 25 copies)
Triple Relics (one-of-one)
T1R-AB Alex Bregman
T1R-ABE Andrew Benintendi
T1R-AJ Aaron Judge
T1R-AM Andrew McCutchen
T1R-APU Albert Pujols
T1R-AR Anthony Rizzo
T1R-ARE Alex Reyes
T1R-ARU Addison Russell
T1R-BB Brandon Belt
T1R-BD Brian Dozier
T1R-BH Bryce Harper
T1R-BHA Billy Hamilton
T1R-BP Buster Posey
T1R-BZ Ben Zobrist
T1R-CA Chris Archer
T1R-CC Carlos Correa
T1R-CD Chris Davis
T1R-CG Carlos Gonzalez
T1R-CK Clayton Kershaw
T1R-CKL Corey Kluber
T1R-CSE Corey Seager
T1R-CY Christian Yelich
T1R-DB Dellin Betances
T1R-DD David Dahl
T1R-DL DJ LeMahieu
T1R-DM Daniel Murphy
T1R-DP Dustin Pedroia
T1R-DS Dansby Swanson
T1R-EH Eric Hosmer
T1R-FF Freddie Freeman
T1R-FH Felix Hernandez
T1R-GP Gregory Polanco
T1R-GS Giancarlo Stanton
T1R-GSA Gary Sanchez
T1R-GSP George Springer
T1R-HR Hunter Renfroe
T1R-JA Jake Arrieta
T1R-JB Jackie Bradley, Jr.
T1R-JC Johnny Cueto
T1R-JD Josh Donaldson
T1R-JDE Jacob deGrom
T1R-JL Jon Lester
T1R-JM J.D. Martinez
T1R-JV Joey Votto
T1R-JVE Justin Verlander
T1R-KB Kris Bryant
T1R-KS Kyle Seager
T1R-KSC Kyle Schwarber
T1R-LW Luke Weaver
T1R-MB Mookie Betts
T1R-MC Miguel Cabrera
T1R-MCA Matt Carpenter
T1R-MM Manny Machado
T1R-MS Max Scherzer
T1R-MT Mike Trout
T1R-MTA Masahiro Tanaka
T1R-NA Nolan Arenado
T1R-NC Nelson Cruz
T1R-NS Noah Syndergaard
T1R-PG Paul Goldschmidt
T1R-RB Ryan Braun
T1R-RC Robinson Cano
T1R-RG Robert Gsellman
T1R-RO Rougned Odor
T1R-SM Starling Marte
T1R-SP Stephen Piscotty
T1R-SS Stephen Strasburg
T1R-TF Todd Frazier
T1R-TG Tyler Glasnow
T1R-TS Trevor Story
T1R-WM Wil Myers
T1R-XB Xander Bogaerts
T1R-YG Yulieski Gurriel
T1R-ZB Zach Britton
T1R-ZG Zack Greinke
Legends Relics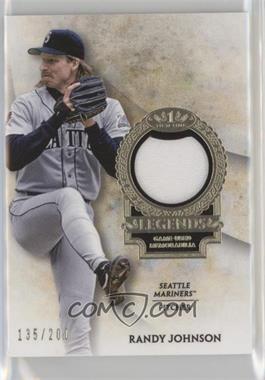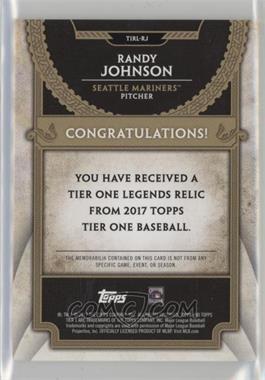 Each Legends Relic is also available in the following parallels.
Dual Relics (serial-numbered to 25 copies)
Triple Relics (one-of-one)
T1RL-BR Babe Ruth 30
T1RL-CJ Chipper Jones 200
T1RL-CR Cal Ripken, Jr. 200
T1RL-CY Carl Yastrzemski 200
T1RL-DJ Derek Jeter 200
T1RL-DS Duke Snider
T1RL-EB Ernie Banks 25
T1RL-ES Enos Slaughter 200
T1RL-FT Frank Thomas 200
T1RL-GB George Brett 200
T1RL-GC Gary Carter 100
T1RL-GM Greg Maddux 200
T1RL-HA Hank Aaron 200
T1RL-JB Johnny Bench 200
T1RL-JR Jackie Robinson 40
T1RL-KGJ Ken Griffey, Jr. 200
T1RL-MM Mark McGwire 200
T1RL-MP Mike Piazza 200
T1RL-NR Nolan Ryan 200
T1RL-PR Phil Rizzuto 100
T1RL-RC Roberto Clemente 200
T1RL-RJ Randy Johnson 200
T1RL-RM Roger Maris
T1RL-TC Ty Cobb 60
T1RL-TW Ted Williams 200
T1RL-WS Willie Stargell
Prodigious Patches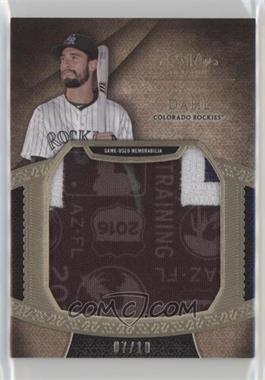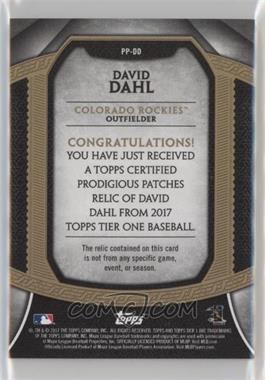 Each Prodigious Patch is serial-numbered to ten with a one-of-one Platinum parallel also available.
PP-AB Alex Bregman
PP-ABE Andrew Benintendi
PP-AM Andrew McCutchen
PP-AP Albert Pujols
PP-AR Anthony Rizzo
PP-ARE Alex Reyes
PP-ARU Addison Russell
PP-BH Bryce Harper
PP-BP Buster Posey
PP-BZ Ben Zobrist
PP-CC Carlos Correa
PP-CG Carlos Gonzalez
PP-CK Clayton Kershaw
PP-CKL Corey Kluber
PP-CSE Corey Seager
PP-CY Christian Yelich
PP-DB Dellin Betances
PP-DD David Dahl
PP-DM Daniel Murphy
PP-DP Dustin Pedroia
PP-DS Dansby Swanson
PP-EH Eric Hosmer
PP-FF Freddie Freeman
PP-GS Giancarlo Stanton
PP-GSA Gary Sanchez
PP-GSP George Springer
PP-JA Jake Arrieta
PP-JD Josh Donaldson
PP-JDE Jacob deGrom
PP-JM J.D. Martinez
PP-JV Joey Votto
PP-MB Mookie Betts
PP-MC Miguel Cabrera
PP-MM Manny Machado
PP-MS Max Scherzer
PP-MT Mike Trout
PP-MTA Masahiro Tanaka
PP-NA Nolan Arenado
PP-NS Noah Syndergaard
PP-PG Paul Goldschmidt
PP-RB Ryan Braun
PP-RC Robinson Cano
PP-SM Starling Marte
PP-SP Stephen Piscotty
PP-SS Stephen Strasburg
PP-TG Tyler Glasnow
PP-WM Wil Myers
PP-XB Xander Bogaerts
PP-YG Yulieski Gurriel
All-Star Patches
Each All-Star Patch is a one-of-one.
T1ASP-AR Anthony Rizzo
T1ASP-ARU Addison Russell
T1ASP-BP Buster Posey
T1ASP-CK Clayton Kershaw
T1ASP-DM Daniel Murphy
T1ASP-DO David Ortiz
T1ASP-FL Francisco Lindor
T1ASP-JA Jose Altuve
T1ASP-JAR Jake Arrieta
T1ASP-JD Josh Donaldson
T1ASP-KB Kris Bryant
T1ASP-MB Mookie Betts
T1ASP-MC Miguel Cabrera
T1ASP-MM Manny Machado
T1ASP-MS Max Scherzer
T1ASP-MT Mike Trout
T1ASP-NA Nolan Arenado
T1ASP-NS Noah Syndergaard
T1ASP-RC Robinson Cano
T1ASP-XB Xander Bogaerts
Limited Lumber
Each Limited Lumber card is a one-of-one.
T1LL-ADG Adrian Gonzalez
T1LL-AE Alcides Escobar
T1LL-AG Adrian Gonzalez
T1LL-AGO Adrian Gonzalez
T1LL-AP Albert Pujols
T1LL-APU Albert Pujols
T1LL-AR Alex Rodriguez
T1LL-ARO Alex Rodriguez
T1LL-AW Adam Wainwright
T1LL-BL Barry Larkin
T1LL-BN Brandon Nimmo
T1LL-BP Buster Posey
T1LL-BPU Buster Posey
T1LL-BW Bernie Williams
T1LL-BZ Ben Zobrist
T1LL-CK Clayton Kershaw
T1LL-CR Cal Ripken, Jr.
T1LL-CS Carlos Santana
T1LL-CY Christian Yelich
T1LL-CYE Christian Yelich
T1LL-DP Dustin Pedroia
T1LL-DPE Dustin Pedroia
T1LL-DT Devon Travis
T1LL-DUP Dustin Pedroia
T1LL-DW David Wright
T1LL-DWR David Wright
T1LL-EB Ernie Banks
T1LL-EE Edwin Encarnacion
T1LL-EL Evan Longoria
T1LL-ELO Evan Longoria
T1LL-EVL Evan Longoria
T1LL-FJ Fergie Jenkins
T1LL-FR Frank Robinson
T1LL-GB Greg Bird
T1LL-GIS Giancarlo Stanton
T1LL-GM Greg Maddux
T1LL-GS Giancarlo Stanton
T1LL-HA Hank Aaron
T1LL-HAR Hanley Ramirez
T1LL-HD Hunter Dozier
T1LL-HR Hanley Ramirez
T1LL-HRA Hanley Ramirez
T1LL-HRE Hunter Renfroe
T1LL-IK Ian Kinsler
T1LL-JA Jose Abreu
T1LL-JAB Jose Abreu
T1LL-JB Jay Bruce
T1LL-JC Jose Canseco
T1LL-JD Josh Donaldson
T1LL-JE Jacoby Ellsbury
T1LL-JMO Joe Morgan
T1LL-JS Jorge Soler
T1LL-JT Justin Turner
T1LL-JU Justin Upton
T1LL-KC Kole Calhoun
T1LL-KCA Kole Calhoun
T1LL-LC Lorenzo Cain
T1LL-LCA Lorenzo Cain
T1LL-MA Matt Adams
T1LL-MO Marcell Ozuna
T1LL-MP Martin Prado
T1LL-MPI Mike Piazza
T1LL-MT Mark Trumbo
T1LL-MTR Mike Trout
T1LL-NM Nick Markakis
T1LL-NMA Nick Markakis
T1LL-NR Nolan Ryan
T1LL-OA Orlando Arcia
T1LL-PO Paul O'Neill
T1LL-RB Ryan Braun
T1LL-RM Raul Mondesi, Jr.
T1LL-RS Ryne Sandberg
T1LL-RSA Ryne Sandberg
T1LL-RZ Ryan Zimmerman
T1LL-SAJ Sandy Alomar, Jr.
T1LL-TF Todd Frazier
T1LL-TT Troy Tulowitzki
T1LL-TTR Troy Tulowitzki
T1LL-WB Wade Boggs
T1LL-WC Willson Contreras
T1LL-XB Xander Bogaerts
T1LL-YA Yonder Alonso
T1LL-YAP Yasiel Puig
T1LL-YC Yoenis Cespedes
T1LL-YM Yadier Molina
T1LL-YMO Yadier Molina
T1LL-YP Yasiel Puig
T1LL-YPU Yasiel Puig
T1LL-YT Yasmany Tomas
T1LL-YTO Yasmany Tomas
Bat Knobs
Each Bat Knob card is a one-of-one.
T1BK-AA Albert Almora, Jr.
T1BK-AAL Albert Almora, Jr.
T1BK-AG Adrian Gonzalez
T1BK-AGO Adrian Gonzalez
T1BK-AH Austin Hedges
T1BK-ALP Albert Pujols
T1BK-AP A.J. Pollock
T1BK-APU Albert Pujols
T1BK-AR Alex Rodriguez
T1BK-ARO Alex Rodriguez
T1BK-AW Adam Wainwright
T1BK-BH Bryce Harper
T1BK-BL Barry Larkin
T1BK-BN Brandon Nimmo
T1BK-BP Buster Posey
T1BK-BPO Buster Posey
T1BK-BW Bernie Williams
T1BK-CK Clayton Kershaw
T1BK-CO Chris Owings
T1BK-CS Corey Seager
T1BK-CSA Carlos Santana
T1BK-CY Carl Yastrzemski
T1BK-CYE Christian Yelich
T1BK-DW David Wright
T1BK-DWR David Wright
T1BK-EB Ernie Banks
T1BK-EE Edwin Encarnacion
T1BK-EL Evan Longoria
T1BK-GB Greg Bird
T1BK-GS Giancarlo Stanton
T1BK-HD Hunter Dozier
T1BK-HRE Hunter Renfroe
T1BK-HW Honus Wagner
T1BK-JA Jose Abreu
T1BK-JAB Jose Abreu
T1BK-JB Jay Bruce
T1BK-JBE Johnny Bench
T1BK-JC Jose Canseco
T1BK-JD Josh Donaldson
T1BK-JG Juan Gonzalez
T1BK-JOA Jose Abreu
T1BK-JR Jim Rice
T1BK-JSO Jorge Soler
T1BK-KB Kris Bryant
T1BK-KCA Kole Calhoun
T1BK-KM Kendrys Morales
T1BK-KMA Ketel Marte
T1BK-KS Kyle Schwarber
T1BK-LC Lorenzo Cain
T1BK-LCA Lorenzo Cain
T1BK-MA Matt Adams
T1BK-MAA Matt Adams
T1BK-MAD Matt Adams
T1BK-MO Marcell Ozuna
T1BK-MP Mike Piazza
T1BK-MPI Mike Piazza
T1BK-MT Mike Trout
T1BK-MTR Mike Trout
T1BK-OA Orlando Arcia
T1BK-OC Orlando Cepeda
T1BK-OCE Orlando Cepeda
T1BK-PO Paul O'Neill
T1BK-RA Richie Ashburn
T1BK-RAL Roberto Alomar
T1BK-RHE Rickey Henderson
T1BK-RHO Ryan Howard
T1BK-RM Raul Mondesi, Jr.
T1BK-RS Ryne Sandberg
T1BK-SAJ Sandy Alomar, Jr.
T1BK-TC Ty Cobb
T1BK-TD Travis d'Arnaud
T1BK-TF Todd Frazier
T1BK-TG Tom Glavine
T1BK-TGL Tom Glavine
T1BK-TW Ted Williams
T1BK-WB Wade Boggs
T1BK-WC Willson Contreras
T1BK-XB Xander Bogaerts
T1BK-YC Yoenis Cespedes
T1BK-YCE Yoenis Cespedes
T1BK-YP Yasiel Puig
T1BK-YPU Yasiel Puig
T1BK-YT Yasmany Tomas
T1BK-YTO Yasmany Tomas
Autographs
Autographs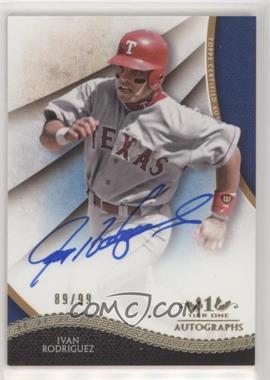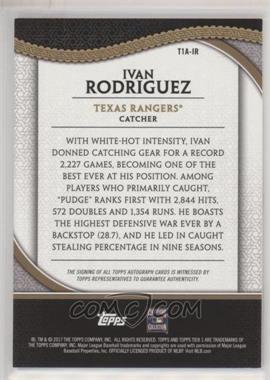 Each Tier One Autograph is also available in the following parallels.
Copper Ink (serial-numbered to 25 copies)
Silver Ink (serial-numbered to ten)
Gold Ink (one-of-one)
T1A-BB Barry Bonds 11
T1A-BH Bryce Harper 20
T1A-BJ Bo Jackson 30
T1A-BP Buster Posey 25
T1A-CC Carlos Correa 99
T1A-CJ Chipper Jones 30
T1A-CK Clayton Kershaw 30
T1A-CR Cal Ripken, Jr. 30
T1A-DJ Derek Jeter 11
T1A-DM Don Mattingly 99
T1A-DO David Ortiz 75
T1A-FT Frank Thomas 99
T1A-GM Greg Maddux 20
T1A-HA Hank Aaron 11
T1A-I Ichiro 20
T1A-IR Ivan Rodriguez 99
T1A-JB Johnny Bench 30
T1A-KB Kris Bryant
T1A-KG Ken Griffey, Jr. EXCH
T1A-MMA Manny Machado 30
T1A-MMG Mark McGwire 30
T1A-MP Mike Piazza 30
T1A-MTA Masahiro Tanaka 20
T1A-MTR Mike Trout 20
T1A-NR Nolan Ryan 30
T1A-OV Omar Vizquel 30
T1A-RB Ryan Braun 30
T1A-RCA Rod Carew
T1A-RCL Roger Clemens 20
T1A-RH Rickey Henderson 30
T1A-RJA Reggie Jackson 30
T1A-RJO Randy Johnson 20
T1A-RS Ryne Sandberg 99
T1A-SC Steve Carlton 30
T1A-SK Sandy Koufax
T1A-TG Tom Glavine 99
Break Out Autographs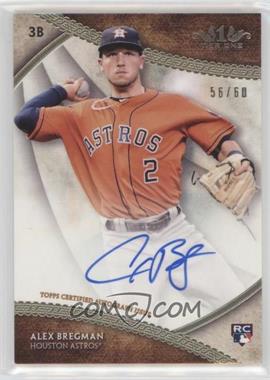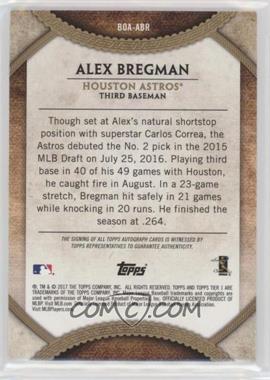 Each Break Out Autograph is also available in the following parallels.
Copper Ink (serial-numbered to 25 copies)
Silver Ink (serial-numbered to ten)
Gold Ink (one-of-one)
BOA-AB Andrew Benintendi 90
BOA-ABR Alex Bregman 60
BOA-BSN Blake Snell 300
BOA-DDA David Dahl 140
BOA-DDH David Dahl 140
BOA-DG Didi Gregorius 140
BOA-DS Dansby Swanson 60
BOA-EDD Eddie Rosario 300
BOA-EI Ender Inciarte 171
BOA-ER Eddie Rosario 300
BOA-GB Greg Bird 180
BOA-GM German Marquez 297
BOA-HD Hunter Dozier 140
BOA-HOE Henry Owens EXCH
BOA-HOW Henry Owens EXCH
BOA-HR Hunter Renfroe 180
BOA-HRE Hunter Renfroe 200
BOA-JA Jorge Alfaro 300
BOA-JBA Javier Baez 65
BOA-AC Adam Conley 300
BOA-ADA Aledmys Diaz 140
BOA-ADI Aledmys Diaz 140
BOA-AJD Aaron Judge 140
BOA-AJR A.J. Reed 300
BOA-AJU Aaron Judge 140
BOA-ANL Aaron Nola 300
BOA-ANO Aaron Nola 300
BOA-ARD A.J. Reed 300
BOA-ARE Alex Reyes 140
BOA-ARY Alex Reyes 140
BOA-BM Bruce Maxwell 300
BOA-BS Blake Snell 300
BOA-CF Carson Fulmer 150
BOA-CP Chad Pinder 300
BOA-CRD Cody Reed 300
BOA-CRE Cody Reed 300
BOA-JBZ Javier Baez 65
BOA-JCO Jharel Cotton 300
BOA-JCT Jharel Cotton 300
BOA-JD Jose De Leon 90
BOA-JG Jon Gray 85
BOA-JH Jeremy Hazelbaker 300
BOA-JHO Jeff Hoffman 200
BOA-JJ JaCoby Jones 140
BOA-JM Joe Musgrove 300
BOA-JPA Joe Panik 120
BOA-JPN Joe Panik 120
BOA-JT Jameson Taillon 85
BOA-JU Julio Urias 50
BOA-KG Ken Giles 300
BOA-KS Kyle Schwarber 65
BOA-LG Lucas Giolito 65
BOA-LSE Luis Severino 90
BOA-LSV Luis Severino 90
BOA-LWA Luke Weaver 200
BOA-LWE Luke Weaver 200
BOA-MFA Maikel Franco 100
BOA-MFL Michael Fulmer 150
BOA-MFR Maikel Franco 100
BOA-MFU Michael Fulmer 150
BOA-MK Max Kepler 300
BOA-MKE Max Kepler 300
BOA-MM Manny Margot 300
BOA-MO Matt Olson 300
BOA-MSA Miguel Sano 90
BOA-NM Nomar Mazara 85
BOA-RG Randal Grichuk 200
BOA-RGE Robert Gsellman 300
BOA-RGR Randal Grichuk 200
BOA-RGS Robert Gsellman 300
BOA-RHA Ryon Healy 300
BOA-RHE Ryon Healy 300
BOA-RLO Reynaldo Lopez 300
BOA-RLP Reynaldo Lopez 300
BOA-RQI Roman Quinn 300
BOA-RQU Roman Quinn 300
BOA-RSC Ryan Schimpf 300
BOA-RST Robert Stephenson 300
BOA-RT Raimel Tapia 200
BOA-SLU Seth Lugo 300
BOA-SP Stephen Piscotty 85
BOA-SPI Stephen Piscotty 85
BOA-TAS Tyler Austin 300
BOA-TAU Tyler Austin 300
BOA-TB Ty Blach 295
BOA-TCN Tim Cooney 300
BOA-TCO Tim Cooney 300
BOA-TG Tyler Glasnow 200
BOA-TGL Tyler Glasnow 200
BOA-TMA Trey Mancini 300
BOA-TMN Trey Mancini 300
BOA-TNA Tyler Naquin 300
BOA-TNQ Tyler Naquin 300
BOA-TSO Trevor Story 140
BOA-TST Trevor Story 140
BOA-TTH Trayce Thompson 300
BOA-TTO Trayce Thompson 300
BOA-TTR Trea Turner 200
BOA-TTU Trea Turner 200
BOA-WC Willson Contreras 50
BOA-WCO Willson Contreras 50
BOA-YG Yulieski Gurriel 65
BOA-YMO Yoan Moncada
Prime Performers Autographs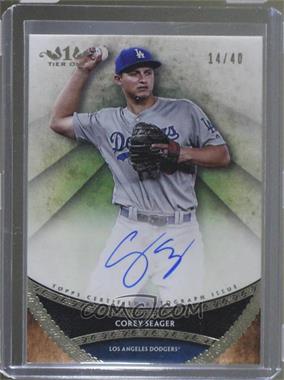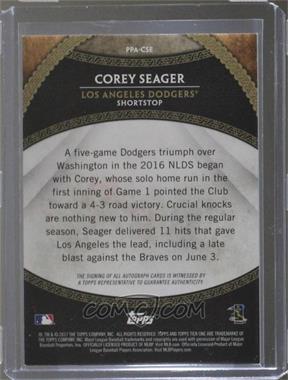 Each Prime Performers Autograph is also available in the following parallels.
Copper Ink (serial-numbered to 25 copies)
Silver Ink (serial-numbered to ten)
Gold Ink (one-of-one)
PPA-ADU Adam Duvall 300
PPA-ADV Adam Duvall 300
PPA-AGA Andres Galarraga 200
PPA-AGR Andres Galarraga 200
PPA-AJ Adam Jones 65
PPA-APE Andy Pettitte 40
PPA-ARI Anthony Rizzo 75
PPA-BA Bobby Abreu 100
PPA-BF Brandon Finnegan 300
PPA-BL Barry Larkin EXCH
PPA-CCO Carlos Correa EXCH
PPA-CCR Carlos Carrasco 300
PPA-CJ Chipper Jones 30
PPA-CSA Chris Sale 65
PPA-CSC Curt Schilling 40
PPA-CSE Corey Seager 40
PPA-DBE Dellin Betances 200
PPA-DBT Dellin Betances 200
PPA-DDF Danny Duffy 300
PPA-DDU Danny Duffy 300
PPA-DFO Dexter Fowler 100
PPA-DFW Dexter Fowler 100
PPA-DGR Dee Gordon 100
PPA-DL Derrek Lee 200
PPA-DMA Don Mattingly 30
PPA-DO David Ortiz 30
PPA-DPE Dustin Pedroia 40
PPA-DPM Drew Pomeranz 200
PPA-DPO Drew Pomeranz 200
PPA-DPR David Price 40
PPA-EE Edwin Encarnacion EXCH
PPA-FF Freddie Freeman 65
PPA-FLI Francisco Lindor EXCH
PPA-FLN Francisco Lindor EXCH
PPA-FR Frank Robinson 30
PPA-FT Frank Thomas 30
PPA-FV Fernando Valenzuela 65
PPA-GS George Springer 200
PPA-IR Ivan Rodriguez 40
PPA-JAL Jose Altuve 100
PPA-JAT Jose Altuve 100
PPA-JCA Jose Canseco 300
PPA-JCN Jose Canseco 300
PPA-JDE Jacob deGrom EXCH
PPA-JDG Jacob deGrom EXCH
PPA-JFA Jeurys Familia 300
PPA-JFM Jeurys Familia 300
PPA-JH Jason Heyward 40
PPA-JMA J.D. Martinez 100
PPA-JMR J.D. Martinez 175
PPA-JOE John Olerud 300
PPA-JOL John Olerud 300
PPA-JRC Jim Rice 100
PPA-JRI Jim Rice 100
PPA-JS John Smoltz 40
PPA-JTR Justin Turner 300
PPA-JTU Justin Turner 300
PPA-JV Jason Varitek 40
PPA-KB Kris Bryant EXCH
PPA-KDA Khris Davis 300
PPA-KDV Khris Davis 300
PPA-KH Kelvin Herrera 300
PPA-KMA Kenta Maeda 65
PPA-KMO Kendrys Morales 200
PPA-KSA Kyle Seager 200
PPA-KSE Kyle Seager 200
PPA-LB Lou Brock 65
PPA-MCA Matt Carpenter 100
PPA-MCR Matt Carpenter 100
PPA-MMA Manny Machado 30
PPA-MML Mark Mulder 300
PPA-MMU Mark Mulder 300
PPA-MW Matt Wieters 40
PPA-NSN Noah Syndergaard 85
PPA-NSY Noah Syndergaard 85
PPA-OG Ozzie Guillen 200
PPA-OS Ozzie Smith 40
PPA-OVI Omar Vizquel 200
PPA-OVZ Omar Vizquel 200
PPA-PF Prince Fielder 30
PPA-PK Paul Konerko 65
PPA-PN Phil Niekro 65
PPA-RA Roberto Alomar 40
PPA-RB Ryan Braun 40
PPA-RC Rod Carew 40
PPA-RO Roy Oswalt 200
PPA-RS Ryne Sandberg 30
PPA-RY Robin Yount 30
PPA-SA Sandy Alomar, Jr. 300
PPA-SMA Steven Matz 300
PPA-SME Starling Marte 200
PPA-SMR Starling Marte 200
PPA-SMT Steven Matz 300
PPA-SWI Steven Wright 300
PPA-SWR Steven Wright 300
PPA-WB Wade Boggs 30
PPA-WDA Wade Davis 300
PPA-WDV Wade Davis 300
Clear One Autographs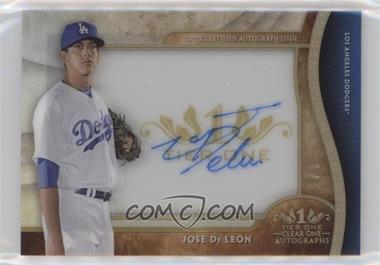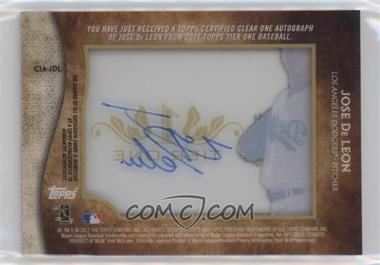 Each Clear One Autograph is serial-numbered to five copies.
C1A-ABR Alex Bregman
C1A-ADA Andre Dawson
C1A-ADI Aledmys Diaz
C1A-AGA Andres Galarraga
C1A-AJO Adam Jones
C1A-AJU Aaron Judge
C1A-AK Al Kaline
C1A-APE Andy Pettitte
C1A-ARI Anthony Rizzo
C1A-BA Bobby Abreu
C1A-BB Barry Bonds
C1A-BH Bryce Harper
C1A-BJ Bo Jackson
C1A-BL Barry Larkin
C1A-BS Braden Shipley
C1A-BW Billy Wagner
C1A-CB Craig Biggio
C1A-CC Carlos Correa
C1A-CFI Carlton Fisk
C1A-CJ Chipper Jones
C1A-CK Clayton Kershaw
C1A-CRI Cal Ripken, Jr.
C1A-CSA Chris Sale
C1A-CSC Curt Schilling
C1A-CSE Corey Seager
C1A-CY Carl Yastrzemski
C1A-DD David Dahl
C1A-DM Don Mattingly
C1A-DO David Ortiz
C1A-DPR David Price
C1A-DS Dansby Swanson
C1A-EE Edwin Encarnacion
C1A-FF Freddie Freeman
C1A-FL Francisco Lindor
C1A-FT Frank Thomas
C1A-FV Fernando Valenzuela
C1A-GC Gavin Cecchini
C1A-GM Greg Maddux
C1A-HA Hank Aaron
C1A-HD Hunter Dozier
C1A-I Ichiro
C1A-IR Ivan Rodriguez
C1A-JAF Jorge Alfaro
C1A-JC Jharel Cotton
C1A-JDG Jacob deGrom
C1A-JDL Jose De Leon
C1A-JGO Juan Gonzalez
C1A-JGR Jon Gray
C1A-JHE Jason Heyward
C1A-JM Joe Musgrove
C1A-JR Jim Rice
C1A-JS John Smoltz
C1A-JTA Jameson Taillon
C1A-JU Julio Urias
C1A-JV Jason Varitek
C1A-KB Kris Bryant
C1A-KG Ken Griffey, Jr.
C1A-KM Kenta Maeda
C1A-KS Kyle Schwarber
C1A-LGI Lucas Giolito
C1A-LW Luke Weaver
C1A-MCA Matt Carpenter
C1A-MCO Michael Conforto
C1A-MMA Manny Machado
C1A-MMG Mark McGwire
C1A-MSA Miguel Sano
C1A-MT Mike Trout
C1A-NR Nolan Ryan
C1A-NS Noah Syndergaard
C1A-OA Orlando Arcia
C1A-OS Ozzie Smith
C1A-OV Omar Vizquel
C1A-PK Paul Konerko
C1A-PO Paul O'Neill
C1A-RA Roberto Alomar
C1A-RB Ryan Braun
C1A-RCA Rod Carew
C1A-RCL Roger Clemens
C1A-RH Rickey Henderson
C1A-RJA Reggie Jackson
C1A-RL Reynaldo Lopez
C1A-RS Ryne Sandberg
C1A-RT Raimel Tapia
C1A-RYO Robin Yount
C1A-SC Steve Carlton
C1A-SK Sandy Koufax
C1A-SMA Steven Matz
C1A-SP Stephen Piscotty
C1A-TGA Tyler Glasnow
C1A-TGL Tom Glavine
C1A-TS Trevor Story
C1A-TT Trea Turner
C1A-YG Yulieski Gurriel
C1A-YMO Yoan Moncada
Dual Autographs
Each Dual Autograph is serial-numbered to 25 copies.
DA-BS Carlos Correa / Alex Bregman EXCH
DA-FS Dansby Swanson / Freddie Freeman
DA-GB Ken Griffey, Jr. / Barry Bonds EXCH
DA-GR Juan Gonzalez / Ivan Rodriguez EXCH
DA-GV Andres Galarraga / Omar Vizquel
DA-HT Bryce Harper / Trea Turner
DA-JS John Smoltz / Chipper Jones EXCH
DA-KS Corey Seager / Clayton Kershaw
DA-MB Yoan Moncada / Andrew Benintendi
DA-OW Roy Oswalt / Billy Wagner
DA-SG Tom Glavine / John Smoltz
DA-TB Kris Bryant / Mike Trout
DA-VL Francisco Lindor / Omar Vizquel EXCH
DA-VU Fernando Valenzuela / Julio Urias
Triple Autographs
Each Triple Autograph is serial-numbered to ten and packed out as redemptions which expire June 30th, 2019.
TA-GIJ Ken Griffey, Jr. / Ichiro / Randy Johnson
TA-KSM Kenta Maeda / Corey Seager / Clayton Kershaw
TA-MSG John Smoltz / Tom Glavine / Greg Maddux
TA-SRB Anthony Rizzo / Kris Bryant / Ryne Sandberg
TA-THB Bryce Harper / Kris Bryant / Mike Trout
Autographed Relics
Autographed Relics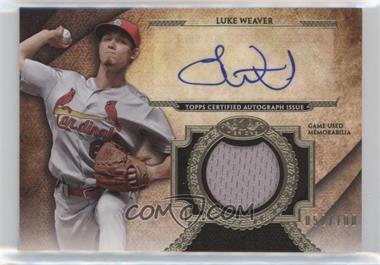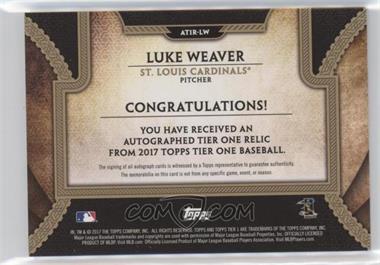 Each Autographed Relic is also available in the following parallels.
Dual Patch (serial-numbered to 25 copies)
Triple Patch (one-of-one)
T1AR-ABE Andrew Benintendi 75
T1AR-ABR Alex Bregman 76
T1AR-AG Alex Gordon 50
T1AR-AJ Aaron Judge 100
T1AR-ARD A.J. Reed 100
T1AR-ARE Alex Reyes 75
T1AR-ARY Alex Reyes 75
T1AR-BB Brandon Belt 75
T1AR-CC Carlos Correa 30
T1AR-CD Chris Davis 30
T1AR-CH Cole Hamels 20
T1AR-CKE Clayton Kershaw 30
T1AR-CKL Corey Kluber 40
T1AR-CS Corey Seager 30
T1AR-DD David Dahl 75
T1AR-DP David Price 50
T1AR-EL Evan Longoria 30
T1AR-FF Freddie Freeman 30
T1AR-JA Jose Altuve 65
T1AR-JBE Josh Bell
T1AR-JC Jose Canseco 100
T1AR-JD Jacob deGrom 50
T1AR-JMR J.D. Martinez 75
T1AR-JPA Joe Panik 75
T1AR-JPE Joc Pederson 35
T1AR-JT Julio Teheran 100
T1AR-KB Kris Bryant 30
T1AR-KK Kevin Kiermaier 60
T1AR-KMA Kenta Maeda 60
T1AR-KS Kyle Schwarber
T1AR-LS Luis Severino 75
T1AR-LW Luke Weaver 100
T1AR-MCA Matt Carpenter 65
T1AR-MCO Michael Conforto 65
T1AR-MFR Maikel Franco 30
T1AR-MFU Michael Fulmer 70
T1AR-MM Manny Machado 30
T1AR-MST Marcus Stroman 40
T1AR-NM Nomar Mazara 75
T1AR-NS Noah Syndergaard 50
T1AR-PF Prince Fielder 30
T1AR-RB Ryan Braun 30
T1AR-RP Rick Porcello 75
T1AR-SMA Starling Marte 30
T1AR-SMZ Steven Matz 100
T1AR-SP Stephen Piscotty 75
T1AR-TG Tyler Glasnow 100
T1AR-WC Willson Contreras 30
T1AR-WM Wil Myers 26
T1AR-YC Yoenis Cespedes 30
Autographed Prodigious Patches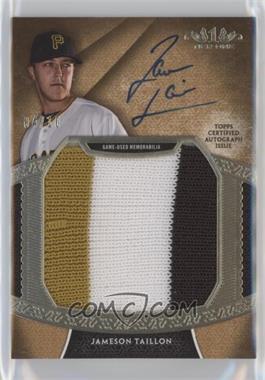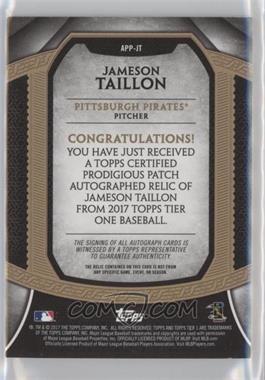 Each Autographed Prodigious Patch is serial-numbered to ten copies with a one-of-one Platinum parallel also available.
APP-AJO Adam Jones
APP-AJU Aaron Judge
APP-APU Albert Pujols
APP-ARE Alex Reyes
APP-ARI Anthony Rizzo
APP-BP Buster Posey
APP-CC Carlos Correa
APP-CSE Corey Seager
APP-DD David Dahl
APP-DO David Ortiz
APP-DPE Dustin Pedroia
APP-DPR David Price
APP-EL Evan Longoria
APP-FF Freddie Freeman
APP-GS George Springer
APP-JAL Jose Altuve
APP-JD Jacob deGrom
APP-JH Jason Heyward
APP-JM J.D. Martinez
APP-JT Jameson Taillon
APP-JU Julio Urias
APP-KSC Kyle Schwarber
APP-KSE Kyle Seager
APP-LS Luis Severino
APP-MCA Matt Carpenter
APP-MCO Michael Conforto
APP-MFR Maikel Franco
APP-MFU Michael Fulmer
APP-MSA Miguel Sano
APP-MTR Mike Trout
APP-NM Nomar Mazara
APP-NS Noah Syndergaard
APP-RB Ryan Braun
APP-SMA Starling Marte
APP-SW Steven Wright
APP-TG Tyler Glasnow
APP-TS Trevor Story
Dual Autograph Relic Books


Each Dual Autograph Relic Book is serial-numbered to ten copies with a one-of-one Platinum Patch parallel also available.
DAR-AB Orlando Arcia / Ryan Braun
DAR-BC Alex Bregman / Carlos Correa
DAR-BR Anthony Rizzo / Kris Bryant
DAR-BZR Javier Baez / Addison Russell
DAR-CP Albert Pujols / Rod Carew
DAR-DC Matt Carpenter / Aledmys Diaz
DAR-DS Jacob deGrom / Noah Syndergaard
DAR-GA Jose Altuve / Yulieski Gurriel
DAR-GJ Ken Griffey, Jr. / Randy Johnson
DAR-HT Bryce Harper / Mike Trout
DAR-JS Dansby Swanson / Chipper Jones
DAR-KS Clayton Kershaw / Corey Seager
DAR-OP Dustin Pedroia / David Ortiz
DAR-PP Joe Panik / Buster Posey
DAR-RJ Aaron Judge / Alex Rodriguez
DAR-RM Manny Margot / Hunter Renfroe
DAR-RW Luke Weaver / Alex Reyes
DAR-SC Kyle Schwarber / Willson Contreras
DAR-SF Corey Seager / Michael Fulmer
DAR-SL Blake Snell / Evan Longoria
DAR-TG Jameson Taillon / Tyler Glasnow
DAR-TK Paul Konerko / Frank Thomas
Signature Tools Autograph Relic
Each Signature Tools Autograph Relic is a one-of-one.
STAR-AJ Aaron Judge
STAR-ABE Andrew Benintendi
STAR-ABR Alex Bregman
STAR-AD Andre Dawson
STAR-AG Andres Galarraga
STAR-AP Andy Pettitte
STAR-ARI Anthony Rizzo
STAR-BA Bobby Abreu
STAR-BB Barry Bonds
STAR-BH Bryce Harper
STAR-BJ Bo Jackson
STAR-BP Buster Posey
STAR-CC Carlos Correa
STAR-CK Clayton Kershaw
STAR-CR Cal Ripken, Jr.
STAR-CS Corey Seager
STAR-DJ Derek Jeter
STAR-DM Don Mattingly
STAR-DO David Ortiz
STAR-DPE Dustin Pedroia
STAR-DPR David Price
STAR-DS Dansby Swanson
STAR-FF Freddie Freeman
STAR-FL Francisco Lindor
STAR-FT Frank Thomas
STAR-GM Greg Maddux
STAR-HA Hank Aaron
STAR-I Ichiro
STAR-IR Ivan Rodriguez
STAR-JBE Johnny Bench
STAR-JBN Johnny Bench
STAR-JU Julio Urias
STAR-KB Kris Bryant
STAR-KG Ken Griffey, Jr.
STAR-KM Kenta Maeda
STAR-LG Lucas Giolito
STAR-MMG Mark McGwire
STAR-MP Mike Piazza
STAR-MT Mike Trout
STAR-NR Nolan Ryan
STAR-NS Noah Syndergaard
STAR-OSI Ozzie Smith
STAR-OSM Ozzie Smith
STAR-OV Omar Vizquel
STAR-RA Roberto Alomar
STAR-RB Ryan Braun
STAR-RCA Rod Carew
STAR-RCL Roger Clemens
STAR-RH Rickey Henderson
STAR-RJA Reggie Jackson
STAR-RJO Randy Johnson
STAR-RS Ryne Sandberg
STAR-SC Steve Carlton
STAR-SK Sandy Koufax
STAR-TG Tom Glavine
STAR-TT Trea Turner
STAR-TS Trevor Story
STAR-YG Yulieski Gurriel
STAR-YM Yoan Moncada
Autographed Limited Lumber
Each Autographed Limited Lumber is a one-of-one.
LLA-AD Andre Dawson
LLA-AJ Adam Jones
LLA-APJ Albert Pujols
LLA-APU Albert Pujols
LLA-BB Barry Bonds
LLA-BH Bryce Harper
LLA-BL Barry Larkin
LLA-BP Buster Posey
LLA-CB Craig Biggio
LLA-CK Clayton Kershaw
LLA-CR Cal Ripken, Jr.
LLA-CS Corey Seager
LLA-DG Dee Gordon
LLA-DJ Derek Jeter
LLA-DM Don Mattingly
LLA-EL Evan Longoria
LLA-FT Frank Thomas
LLA-GM Greg Maddux
LLA-HA Hank Aaron
LLA-JBE Johnny Bench
LLA-JC Jose Canseco
LLA-KB Kris Bryant
LLA-KG Ken Griffey, Jr.
LLA-KMO Kendrys Morales
LLA-KS Kyle Schwarber
LLA-MMG Mark McGwire
LLA-MP Mike Piazza
LLA-MS Miguel Sano
LLA-MT Mike Trout
LLA-NR Nolan Ryan
LLA-OSM Ozzie Smith
LLA-RA Roberto Alomar
LLA-RB Ryan Braun
LLA-RCA Rod Carew
LLA-RH Rickey Henderson
LLA-RS Ryne Sandberg
LLA-SM Starling Marte
LLA-TS Trevor Story
LLA-TTL Troy Tulowitzki
LLA-WC Willson Contreras
Autographed Bat Knobs
Each Autographed Bat Knob is a one-of-one.
BKA-AD Andre Dawson
BKA-AJO Adam Jones
BKA-APJ Albert Pujols
BKA-APU Albert Pujols
BKA-BB Barry Bonds
BKA-BH Bryce Harper
BKA-BL Barry Larkin
BKA-BP Buster Posey
BKA-CB Craig Biggio
BKA-CK Clayton Kershaw
BKA-CR Cal Ripken, Jr.
BKA-CS Corey Seager
BKA-DG Dee Gordon
BKA-DJ Derek Jeter
BKA-DPE Dustin Pedroia
BKA-EL Evan Longoria
BKA-FT Frank Thomas
BKA-GM Greg Maddux
BKA-HA Hank Aaron
BKA-IR Ivan Rodriguez
BKA-JBE Johnny Bench
BKA-JC Jose Canseco
BKA-JG Juan Gonzalez
BKA-JS John Smoltz
BKA-JT Justin Turner
BKA-KB Kris Bryant
BKA-KG Ken Griffey, Jr.
BKA-KS Kyle Schwarber
BKA-MMG Mark McGwire
BKA-MP Mike Piazza
BKA-MS Miguel Sano
BKA-MT Mike Trout
BKA-NR Nolan Ryan
BKA-OSI Ozzie Smith
BKA-RA Roberto Alomar
BKA-RB Ryan Braun
BKA-RH Rickey Henderson
BKA-RS Ryne Sandberg
BKA-SM Starling Marte
BKA-TS Trevor Story
BKA-TTL Troy Tulowitzki
BKA-WC Willson Contreras
Cut Signatures
Each Cut Signature is a one-of-one.
CS-AD Alvin Dark
CS-BP Billy Pierce
CS-BT Bobby Thomson
CS-CS Carl Scheib
CS-CSI Curt Simmons
CS-DD Dizzy Dean
CS-DDR Don Drysdale
CS-DP Dave Philley
CS-DPO Dick Porter
CS-DS Duke Snider
CS-EB Ernie Banks
CS-FK Frank Kellert
CS-FO Fritz Ostermueller
CS-GK George Kell
CS-JH Jackie Hayes
CS-LA Luis Aparicio
CS-RF Rick Ferrell
CS-RK Ralph Kiner
CS-RM Roger Maris
CS-RS Roy Sievers
CS-SB Steve Barber
CS-SM Ski Melillo
CS-SMU Stan Musial
CS-WH Waite Hoyt
CS-WS Warren Spahn
Cut Signature Relics
Each Cut Signature Relic is a one-of-one.
CSR-BF Bob Feller
CSR-BT Bobby Thomson
CSR-DS Duke Snider
CSR-EB Ernie Banks
CSR-ES Enos Slaughter
CSR-JD Joe DiMaggio
CSR-JM Johnny Mize
CSR-LA Luis Aparicio
CSR-RF Rick Ferrell
CSR-RK Ralph Kiner
CSR-RM Roger Maris
CSR-WS Warren Spahn
CSR-WST Willie Stargell