Difference between revisions of "2009 Topps Updates & Highlights"
Line 1:
Line 1:
 

=Description=

 

=Description=

 
+
 
+
 
+
 
+
 
 
 

=Distribution=

 

=Distribution=
---
Revision as of 14:10, 11 March 2019
Description
2009 Topps Updates & Highlights is a 330-card set released in October, 2009. As usual, the base set features a mish-mash of rookies and traded players, in addition to season highlights and 2009 All-Star Game participants. Compared to the previous year's set, the rookie card selection is rather weak.
Once again, two 2009 Topps Updates & Highlights base cards were inserted into each 2009 Topps Heritage High Number Series pack.
Distribution
Two Update cards came in 2009 Topps Heritage Update packs.
Insertion Ratios
| Cards | Total Cards | Numbered To | Hobby Odds | Retail Odds | HTA Jumbo Odds |
| --- | --- | --- | --- | --- | --- |
| Base | 330 | - | 10:1 | 12:1 | ? |
| Variations | 25 | - | 1:32 | 1:28 | ? |
| All-Black | 330 | - | N/A | W | N/A |
| Throwback | 330 | - | N/A | T | N/A |
| Gold | 330 | 2009 | 1:3 | 1:3 | one-per-pack |
| Black | 330 | 58 | 1:44 | N/A | ? |
| Platinum | 330 | one-of-one | 1:6250 | 1:6500 | ? |
| Press Plate | 330 | four-for-each | 1:615 | N/A | ? |
| Chrome Refractor Rookie | 55 | - | one-per-box | N/A | one-per-box |
| Silk | 100 | 50 | 1:163 | ? | ? |
| Ticket to ToppsTown.com | 25 | - | one-per-pack | one-per-pack | one-per-pack |
| Ticket to ToppsTown.com Gold | 25 | - | 1:9 | 1:9 | ? |
| Legends of the Game Updates | 25 | - | 1:6 | 1:6 | ? |
| Legends of the Game Updates Gold | 25 | 99 | 1:950 | ? | ? |
| Legends of the Game Updates Platinum | 25 | 25 | 1:3800 | ? | ? |
| Ring of Honor | 25 | - | 1:6 | 1:6 | ? |
| Turkey Red | 50 | - | 1:4 | 1:4 | one-per-pack |
| Propaganda Poster | 30 | - | 1:6 | 1:6 | ? |
| Sketches | 100 | one-of-one | 1:8100 | ? | ? |
| Stadium Stamp Collection | 10 | 90 | 1:2280 | 1:1900 | ? |
| Legends of the Game Team Letter Name Patch | 130 | 50 | 1:408 | 1:3400 | ? |
| All-Star Stitches | 66 | - | 1:58 | 1:223 | ? |
| All-Star Stitches Gold | 66 | 50 | 1:616 | 1:520 | ? |
| All-Star Jumbo Patches | 66 | 6 | 1:2040 | N/A | ? |
| All-Star Stitches Platinum | 66 | one-of-one | 1:30,442 | 1:25,000 | ? |
| All-Star Stitches Dual | 10 | 25 | 1:8154 | ? | ? |
| All-Star Stitches Triple | 10 | 25 | 1:3238 | N/A | ? |
| All-Star Stitches Autographs | 15 | 25 | 1:5500 | 1:4500 | ? |
| All-Star Jumbo Patch Autographs | 10 | 6 | ? | N/A | ? |
| Legends of the Game Relics | 25 | 20 | 1:3900 | ? | ? |
| World Baseball Classic Stitches Dual | 25 | 25 | 1:3285 | 1:2700 | ? |
| World Baseball Classic Stitches Triple | 25 | 25 | 1:1294 | N/A | ? |
| 1960 Topps Mickey Mantle Reprint Relic | 1 | 60 | 1:34,000 | ? | ? |
| Ring of Honor Autographs | 11 | - | 1:3900 | 1:3200 | ? |
| Career Best Autographs | 21 | - | 1:352 | 1:3200 | ? |
| Career Quest Autographs | 12 | - | 1:546 | 1:5400 | ? |
| Legends of the Game Autographs | 21 | one-of-one | 1:110,000 | 1:110,000 | ? |
| Legends of the Game Cut Signatures | 10 | one-of-one | 1:90,000 | ? | ? |
| American Legends Cut Signature | 10 | one-of-one | 1:150,000 | 1:233,238 | ? |
Checklist
Base Set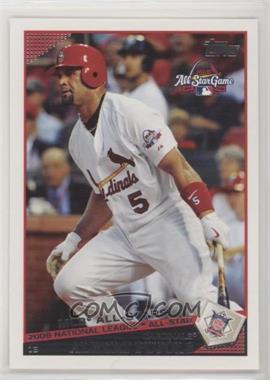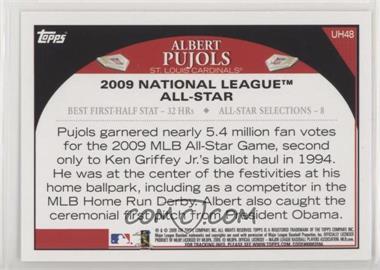 UH1 Ivan Rodriguez
UH2 Felipe Lopez
UH3 Michael Saunders RC
UH4 David Hernandez RC
UH5 Brian Fuentes
UH6 Josh Barfield
UH7 Brayan Pena
UH8 Lance Broadway
UH9 Jonathan Broxton
UH10 Tommy Hanson RC
UH11 Daniel Schlereth RC
UH12 Edwin Maysonet
UH13 Scott Hairston
UH14 Yadier Molina AS
UH15 Jacoby Ellsbury HL
UH16 Brian Buscher
UH17 Derek Jeter / David Wright CC
UH18 John Grabow
UH19 Nelson Cruz AS
UH20 Gordon Beckham RC
UH21 Matt Diaz
UH22 Brett Gardner
UH23 Sean O'Sullivan RC
UH24 Gabe Gross
UH25 Orlando Hudson
UH26 Ryan Howard HRD
UH27 Josh Reddick RC
UH28 Matt Murton
UH29 Rich Hill
UH30 J.A. Happ
UH31 Adam Jones AS
UH32 Kris Medlen RC
UH33 Daniel Bard RC
UH34 Laynce Nix
UH35 Tom Gorzelanny
UH36 Paul Konerko / Jermaine Dye HL
UH37 Adam Kennedy
UH38 Justin Upton AS
UH39 Jake Fox
UH40 Carl Pavano
UH41 Xavier Paul (RC)
UH42 Eric Hinske
UH43 Koyie Hill
UH44 Seth Smith
UH45 Brad Ausmus
UH46 Clayton Richard
UH47 Carlos Beltran AS
UH48 Albert Pujols AS
UH49 Edwin Jackson
UH50 Gary Sheffield
UH51 Jesus Guzman RC
UH52 Kyle Blanks RC
UH53 Clete Thomas
UH54 Vin Mazzaro RC
UH55 Ben Zobrist AS
UH56 Wes Helms
UH57 Juan Uribe
UH58 Omar Quintanilla
UH59 David Ross
UH60 Brandon Inge HRD
UH61 Jamie Hoffmann RC
UH62 Russell Branyan
UH63 Marc Rzepczynski RC
UH64 Alex Gonzalez
UH65 Joe Mauer AS
UH66 Jhoulys Chacin RC
UH67 Brandon McCarthy
UH68 David Eckstein
UH69 Joe Girardi / Derek Jeter CC
UH70 Wilkin Ramirez RC
UH71 Chase Utley AS
UH72 John Mayberry, Jr. (RC)
UH73 Sean West (RC)
UH74 Mitch Maier
UH75 Matt Lindstrom
UH76 Scott Rolen
UH77 Jeremy Reed
UH78 LaTroy Hawkins
UH79 Robert Andino
UH80 Matt Stairs
UH81 Mark Teixeira AS
UH82 David Wright AS
UH83 Emilio Bonifacio
UH84 Gerardo Parra RC
UH85 Joe Crede
UH86 Carlos Pena AS
UH87 Jake Peavy
UH88 Jim Leyland / Tony La Russa CC
UH89 Phil Hughes
UH90 Orlando Cabrera
UH91 Anderson Hernandez
UH92 Edwin Encarnacion
UH93 Pedro Martinez
UH94 Jarrod Washburn
UH95 Ryan Freel
UH96 Tony Gwynn, Jr.
UH97 Juan Castro
UH98 Hanley Ramirez AS
UH99 Kevin Gregg
UH100 CC Sabathia
UH101 Nick Green
UH102 Brett Hayes (RC)
UH103 Evan Longoria AS
UH104 Geoff Blum
UH105 Luis Valbuena
UH106 Jonny Gomes
UH107 Anthony Swarzak (RC)
UH108 Chris Tillman RC
UH109 Orlando Hudson HL
UH110 Justin Masterson
UH111 Livan Hernandez
UH112 Kyle Farnsworth
UH113 Francisco Rodriguez AS
UH114 Chris Coghlan RC
UH115 Jeff Weaver
UH116 Alfredo Figaro RC
UH117 Alex Rios
UH118 Blake Hawksworth (RC)
UH119 Bud Norris RC
UH120 Aaron Poreda RC
UH121 Brandon Inge AS
UH122 Kevin Youkilis / David Wright / Derek Jeter / Shane Victorino CC
UH123 Ryan Braun AS
UH124 Delwyn Young
UH125 Fernando Martinez RC
UH126 Matt Tolbert
UH127 Shane Robinson RC
UH128 Chone Figgins AS
UH129 Shane Victorino AS
UH130 Randy Johnson HL
UH131 Derek Jeter AS
UH132 Joe Thurston
UH133 Graham Taylor RC
UH134 Derek Holland RC
UH135 Ryan Perry / Rick Porcello CC
UH136 Raul Ibanez AS
UH137 Ross Ohlendorf
UH138 Ryan Church
UH139 Brian Moehler
UH140 Jack Wilson
UH141 Jason Hammel
UH142 Jorge Posada HL
UH143 Matt Maloney (RC)
UH144 Ronny Cedeno
UH145 Micah Hoffpauir
UH146 Juan Cruz
UH147 Jayson Nix
UH148 Jason Bay AS
UH149 Joel Hanrahan
UH150 Raul Ibanez
UH151 Jayson Werth AS
UH152 Barbaro Canizares RC
UH153 Ichiro AS
UH154 Gerardo Parra HL
UH155 Andrew McCutchen (RC)
UH156 Heath Bell AS
UH157 Josh Hamilton AS
UH158 Wilson Valdez
UH159 Chad Billingsley AS
UH160 Edgar Renteria
UH161 Andrew Bailey AS
UH162 Chris Perez
UH163 Alejandro De Aza
UH164 Brett Tomko
UH165 Maicer Izturis
UH166 Mike Redmond
UH167 Julio Borbon RC
UH168 Paul Phillips
UH169 Mark Kotsay
UH170 Jason Giambi
UH171 Trevor Hoffman AS
UH172 Tyler Greene (RC)
UH173 David Robertson
UH174 Omar Vizquel
UH175 Jody Gerut
UH176 Diory Hernandez RC
UH177 Neftali Feliz RC
UH178 Josh Beckett AS
UH179 Carl Crawford HL
UH180 Mariano Rivera HL
UH181 Zach Duke AS
UH182 Mark Buehrle AS
UH183 Guillermo Quiroz
UH184 Francisco Cordero AS
UH185 Kevin Correia
UH186 Zack Greinke AS
UH187 Ryan Franklin AS
UH188 Jeff Francouer
UH189 Michael Young / Josh Hamilton / Ian Kinsler CC
UH190 Ken Griffey, Jr. HL
UH191 Ben Zobrist
UH192 Prince Fielder HRD
UH193 Landon Powell (RC)
UH194 Ty Wigginton
UH195 P.J. Walters RC
UH196 Brian Fuentes AS
UH197 Dan Haren AS
UH198 Roy Halladay AS
UH199 Mike Rivera
UH200 Randy Johnson
UH201 Jordan Zimmermann RC
UH202 Angel Berroa
UH203 Ben Francisco
UH204 Brian Barden
UH205 Dallas Braden
UH206 Chris Burke
UH207 Garrett Jones
UH208 Chad Gaudin
UH209 Andruw Jones
UH210 Jason Vargas
UH211 Brad Bergesen (RC)
UH212 Ian Kinsler HL
UH213 Josh Johnson AS
UH214 Jason Grilli
UH215 Felix Hernandez AS
UH216 Mat Latos RC
UH217 Craig Stammen RC
UH218 Cliff Lee
UH219 Ken Takahashi RC
UH220 Matt LaPorta RC
UH221 Adrian Gonzalez HRD
UH222 Ted Lilly AS
UH223 Jack Hannahan
UH224 Takashi Saito
UH225 Gregorio Petit
UH226 Kevin Hart
UH227 Edwin Jackson AS
UH228 Jason LaRue
UH229 Kevin Millar
UH230 Freddy Sanchez
UH231 Josh Bard
UH232 Tim Lincecum AS
UH233 Ramon Santiago
UH234 Mike Sweeney
UH235 Joe Nathan AS
UH236 Kris Benson
UH237 Dustin Pedroia AS
UH238 Kevin Cash
UH239 George Sherrill
UH240 Jason Marquis AS
UH241 Dewayne Wise
UH242 Randy Wells
UH243 Jonathan Papelbon AS
UH244 Johan Santana AS
UH245 Mariano Rivera AS
UH246 Javier Vazquez
UH247 Lastings Milledge
UH248 Chan Ho Park
UH249 Brian McCann AS
UH250 Mark Teixeira
UH251 Ian Snell
UH252 Justin Verlander AS
UH253 Prince Fielder AS
UH254 Cesar Izturis
UH255 Omir Santos RC
UH256 Tim Wakefield AS
UH257 Adrian Gonzalez AS
UH258 Nyjer Morgan
UH259 Victor Martinez AS
UH260 Ryan Howard AS
UH261 Aaron Bates RC
UH262 Jeff Niemann
UH263 Matt Holliday
UH264 Adam LaRoche
UH265 Justin Morneau AS
UH266 Jonathan Broxton AS
UH267 Miguel Cairo
UH268 Chris Getz
UH269 Cliff Floyd
UH270 David Ortiz / Alex Rodriguez CC
UH271 Frank Catalanotto
UH272 Carlos Pena HRD
UH273 Mark Lowe
UH274 Joe Mauer HRD
UH275 Ryan Garko
UH276 Brad Penny
UH277 Orlando Hudson AS
UH278 Gaby Sanchez RC
UH279 Ross Detwiler
UH280 Mark DeRosa
UH281 Kevin Youkilis AS
UH282 Victor Martinez
UH283 Freddy Sanchez AS
UH284 Mark Melancon RC
UH285 Ryan Franklin
UH286 Sidney Ponson
UH287 Matt Joyce
UH288 Jon Garland
UH289 Nick Johnson
UH290 Jason Michaels
UH291 Ross Gload
UH292 Yuniesky Betancourt
UH293 Aaron Hill AS
UH294 Josh Anderson
UH295 Miguel Tejada AS
UH296 Casey McGehee
UH297 Brett Cecil RC
UH298 Jason Bartlett AS
UH299 Ryan Langerhans
UH300 Albert Pujols HRD
UH301 Ryan Zimmerman AS
UH302 Casey Kotchman
UH303 Luke French (RC)
UH304 Nick Swisher / Johnny Damon CC
UH305 Michael Young AS
UH306 Endy Chavez
UH307 Heath Bell
UH308 Matt Cain AS
UH309 Scott Podsednik
UH310 Scott Richmond
UH311 David Huff RC
UH312 Ryan Hanigan
UH313 Jeff Baker
UH314 Brad Hawpe AS
UH315 Jerry Hairston, Jr.
UH316 Hunter Pence / Ryan Braun CC
UH317 Nelson Cruz HRD
UH318 Carl Crawford AS
UH319 Ramon Castro
UH320 Mark Schlereth / Daniel Schlereth CC
UH321 Hunter Pence AS
UH322 Sean Marshall
UH323 Ramon Ramirez
UH324 Nolan Reimold (RC)
UH325 Torii Hunter AS
UH326 Nate McLouth
UH327 Julio Lugo
UH328 Matt Palmer
UH329 Curtis Granderson AS
UH330 Ken Griffey, Jr.
Variations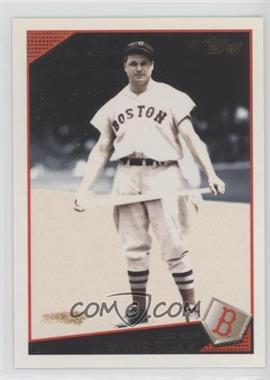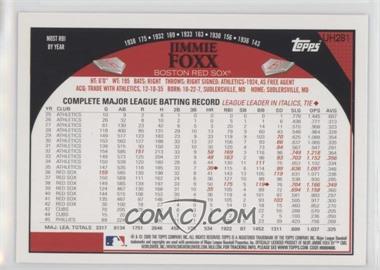 UH47 Duke Snider
UH48 Roger Maris
UH52 Bo Jackson
UH65 Paul Molitor
UH71 Rogers Hornsby
UH71 Ryne Sandberg
UH98 Honus Wagner
UH103 Wade Boggs
UH148 Tris Speaker
UH150 Ty Cobb
UH153 George Sisler
UH186 Christy Mathewson
UH198 Cy Young
UH232 Nolan Ryan
UH232 Nolan Ryan
UH250 Johnny Mize
UH250 Johnny Mize
UH253 Reggie Jackson
UH253 Reggie Jackson
UH260 Willie McCovey
UH281 Jimmie Foxx
UH318 Rickey Henderson
UH325 Frank Robinson
UH330 Babe Ruth BBR
UH330 Babe Ruth BOS
UH47 Duke Snider
UH48 Roger Maris
UH52 Bo Jackson
UH65 Paul Molitor
UH71a Rogers Hornsby
UH71b Ryne Sandberg
UH98 Honus Wagner
UH103 Wade Boggs
UH148 Tris Speaker
UH150 Ty Cobb
UH153 George Sisler
UH186 Christy Mathewson
UH198 Cy Young
UH232a Nolan Ryan CAL
UH232b Nolan Ryan NYM
UH250a Johnny Mize NYY
UH250b Johnny Mize NYG
UH253a Reggie Jackson CAL
UH253b Reggie Jackson OAK
UH260 Willie McCovey
UH281 Jimmie Foxx
UH318 Rickey Henderson
UH325 Frank Robinson
UH330a Babe Ruth Braves
UH330b Babe Ruth Red Sox
Parallels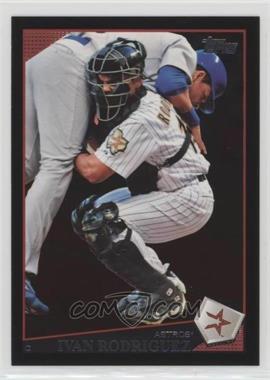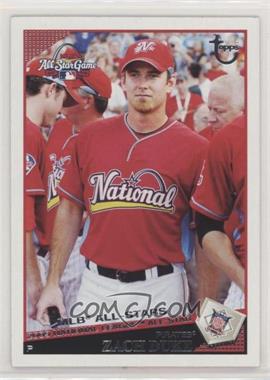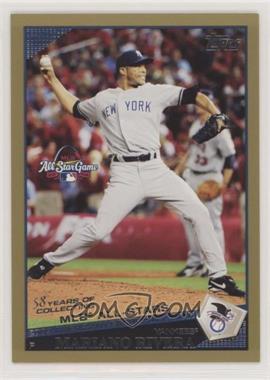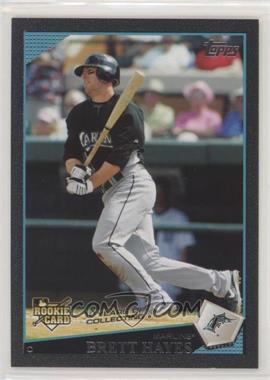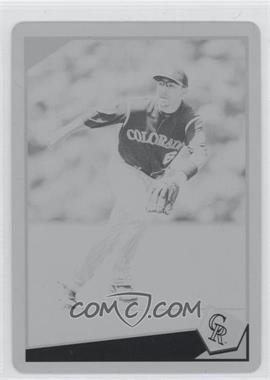 All 330 base cards are available in the following parallels:
All-Black (exclusive to packs sold at Wal-Mart)
Throwback Stock (exclusive to packs sold at Target)
Gold (serial-numbered to 2009)
Black (serial-numbered to 58; Hobby and HTA packs only)
Platinum (one-of-one)
Printing Plates (set of four for each card; Hobby and HTA packs only)
Chrome Rookie Refractors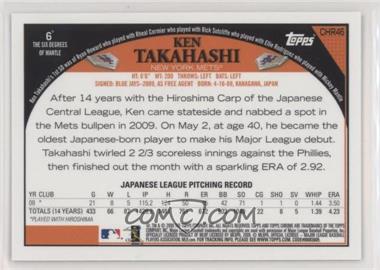 CHR1 Michael Saunders
CHR2 David Hernandez
CHR3 Tommy Hanson
CHR4 Daniel Schlereth
CHR5 Gordon Beckham
CHR6 Sean O'Sullivan
CHR7 Josh Reddick
CHR8 Kris Medlen
CHR9 Daniel Bard
CHR10 Xavier Paul
CHR11 Jesus Guzman
CHR12 Kyle Blanks
CHR13 Vin Mazzaro
CHR14 Jamie Hoffmann
CHR15 Marc Rzepczynski
CHR16 Jhoulys Chacin
CHR17 Wilkin Ramirez
CHR18 John Mayberry, Jr.
CHR19 Sean West
CHR20 Gerardo Parra
CHR21 Brett Hayes
CHR22 Anthony Swarzak
CHR23 Chris Tillman
CHR24 Chris Coghlan
CHR25 Alfredo Figaro
CHR26 Blake Hawksworth
CHR27 Bud Norris
CHR28 Aaron Poreda
CHR29 Fernando Martinez
CHR30 Shane Robinson
CHR31 Graham Taylor
CHR32 Derek Holland
CHR33 Matt Maloney
CHR34 Barbaro Canizares
CHR35 Andrew McCutchen
CHR36 Julio Borbon
CHR37 Tyler Greene
CHR38 Diory Hernandez
CHR39 Neftali Feliz
CHR40 Landon Powell
CHR41 P.J. Walters
CHR42 Jordan Zimmermann
CHR43 Brad Bergesen
CHR44 Mat Latos
CHR45 Craig Stammen
CHR46 Ken Takahashi
CHR47 Matt LaPorta
CHR48 Omir Santos
CHR49 Aaron Bates
CHR50 Gaby Sanchez
CHR51 Mark Melancon
CHR52 Brett Cecil
CHR53 Luke French
CHR54 David Huff
CHR55 Nolan Reimold
Silk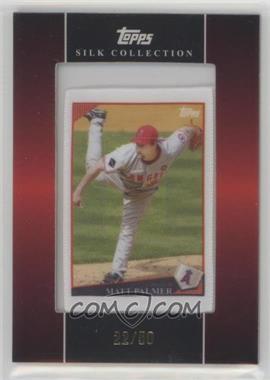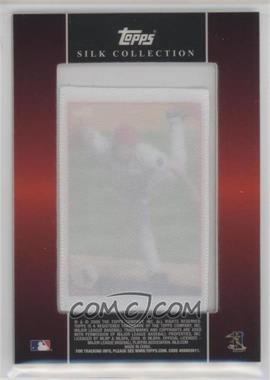 Each card is framed and serial-numbered to 50 copies.
Ivan Rodriguez
Felipe Lopez
David Hernandez
Brian Fuentes
Jonathan Broxton
Tommy Hanson
Daniel Schlereth
Gordon Beckham
Sean O'Sullivan
Gabe Gross
Orlando Hudson
Matt Murton
Rich Hill
J.A. Happ
Kris Medlen
Daniel Bard
Laynce Nix
Jake Fox
Carl Pavano
Clayton Richard
Edwin Jackson
Gary Sheffield
Kyle Blanks
Vin Mazzaro
Juan Uribe
David Ross
Russell Branyan
David Eckstein
Wilkin Ramirez
John Mayberry, Jr.
Sean West
Matt Lindstrom
Jeremy Reed
Emilio Bonifacio
Gerardo Parra
Joe Crede
Tony Gwynn, Jr.
Kevin Gregg
CC Sabathia
Nick Green
Anthony Swarzak
Livan Hernandez
Chris Coghlan
Jeff Weaver
Alfredo Figaro
Aaron Poreda
Delwyn Young
Fernando Martinez
Gaby Sanchez
Derek Holland
Jayson Nix
Raul Ibanez
Andrew McCutchen
Edgar Renteria
Chris Perez
Maicer Izturis
Mark Kotsay
Jason Giambi
Tyler Greene
Omar Vizquel
Diory Hernandez
Ben Zobrist
Landon Powell
Ty Wigginton
Randy Johnson
Jordan Zimmermann
Victor Martinez
Andruw Jones
Jason Vargas
Brad Bergesen
Craig Stammen
Matt LaPorta
Takashi Saito
Kevin Millar
Randy Wells
Javier Vazquez
Mark Teixeira
Cesar Izturis
Omir Santos
Jeff Niemann
Chris Getz
Brad Penny
Mark DeRosa
Jon Garland
Matt Holliday
Casey McGehee
Brett Cecil
Ryan Langerhans
Endy Chavez
Heath Bell
Scott Podsednik
Scott Richmond
David Huff
Ramon Castro
Sean Marshall
Ramon Ramirez
Nolan Reimold
Nate McLouth
Matt Palmer
Ken Griffey, Jr.
Inserts
Ticket to Toppstown
Each Ticket to Toppstown is also available in a Gold parallel.
TTT51 Mariano Rivera
TTT52 Torii Hunter
TTT53 Felix Hernandez
TTT54 Adam Jones
TTT55 Vernon Wells
TTT56 Josh Beckett
TTT57 Joey Votto
TTT58 Adrian Gonzalez
TTT59 Justin Verlander
TTT60 Dan Uggla
TTT61 Zack Greinke
TTT62 Russell Martin
TTT63 Jose Reyes
TTT64 Jorge Posada
TTT65 Raul Ibanez
TTT66 Chris Carpenter
TTT67 Carl Crawford
TTT68 Michael Young
TTT69 Victor Martinez
TTT70 Hunter Pence
TTT71 Troy Tulowitzki
TTT72 Jacoby Ellsbury
TTT73 Matt Cain
TTT74 Brian McCann
TTT75 Alexei Ramirez
Legends of the Game Updates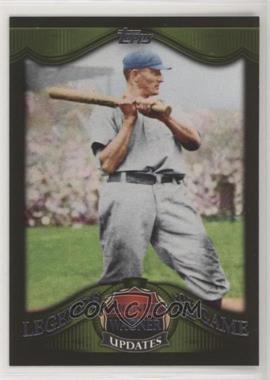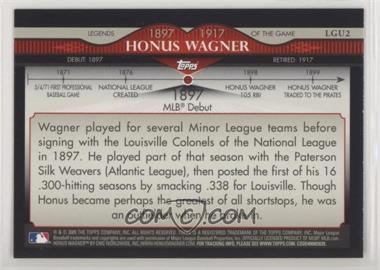 LGU1 Cy Young
LGU2 Honus Wagner
LGU3 Christy Mathewson
LGU4 Ty Cobb
LGU5 Tris Speaker
LGU6 Babe Ruth
LGU7 George Sisler
LGU8 Rogers Hornsby
LGU9 Jimmie Foxx
LGU10 Johnny Mize
LGU11 Nolan Ryan
LGU12 Juan Marichal
LGU13 Steve Carlton
LGU14 Reggie Jackson
LGU15 Frank Robinson
LGU16 Wade Boggs
LGU17 Paul Molitor
LGU18 Babe Ruth
LGU19 Nolan Ryan
LGU20 Frank Robinson
LGU21 Reggie Jackson
LGU22 Wade Boggs
LGU23 Rogers Hornsby
LGU24 Paul Molitor
LGU25 Johnny Mize
Turkey Red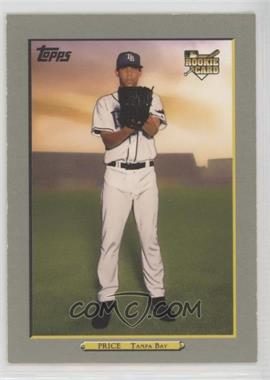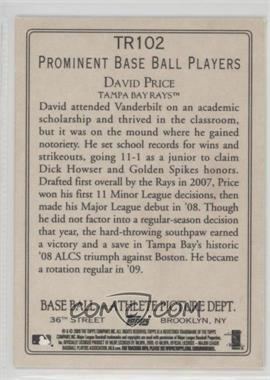 TR101 Ty Cobb
TR102 David Price
TR103 Jorge Posada
TR104 Brian Roberts
TR105 Tris Speaker
TR106 John Lackey
TR107 Miguel Tejada
TR108 Dan Haren
TR109 Troy Tulowitzki
TR110 Yunel Escobar
TR111 Koji Uehara
TR112 Vernon Wells
TR113 Jimmie Foxx
TR114 CC Sabathia
TR115 Alexei Ramirez
TR116 Rick Porcello
TR117 Gary Sheffield
TR118 Ryan Dempster
TR119 Shin-Soo Choo
TR120 Adam Dunn
TR121 Edinson Volquez
TR122 Kevin Youkilis
TR123 Roy Halladay
TR124 Justin Verlander
TR125 Max Scherzer
TR126 Jorge Cantu
TR127 Roy Oswalt
TR128 Tommy Hanson
TR129 Raul Ibanez
TR130 Johan Santana
TR131 Jermaine Dye
TR132 Mariano Rivera
TR133 Rogers Hornsby
TR134 Daisuke Matsuzaka
TR135 Andrew McCutchen
TR136 Jake Peavy
TR137 Jason Bay
TR138 Ken Griffey, Jr.
TR139 Chris Carpenter
TR140 Carl Crawford
TR141 Victor Martinez
TR142 Brad Hawpe
TR143 Aaron Hill
TR144 Randy Johnson
TR145 Gordon Beckham
TR146 Jordan Zimmermann
TR147 Freddy Sanchez
TR148 Carlos Pena
TR149 Johnny Cueto
TR150 Babe Ruth
Ring of Honor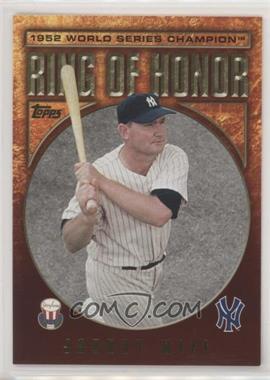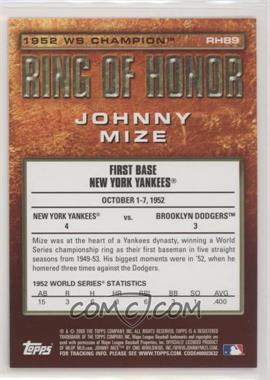 RH76 Babe Ruth
RH77 Jackie Robinson
RH78 Chris Duncan
RH79 Christy Mathewson
RH80 Cy Young
RH81 Jermaine Dye
RH82 Honus Wagner
RH83 Chone Figgins
RH84 Walter Johnson
RH85 Jon Garland
RH86 Mel Ott
RH87 Jimmie Foxx
RH88 Hideki Okajima
RH89 Johnny Mize
RH90 Rogers Hornsby
RH91 Miguel Cabrera
RH92 Pee Wee Reese
RH93 Darin Erstad
RH94 Tris Speaker
RH95 Steve Garvey
RH96 Lou Gehrig
RH97 Babe Ruth
RH98 David Ortiz
RH99 Thurman Munson
RH100 Roy Campanella
Propaganda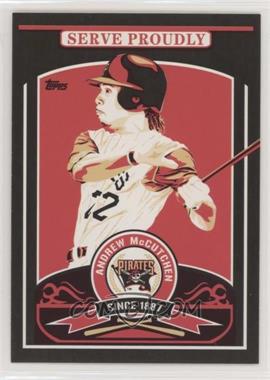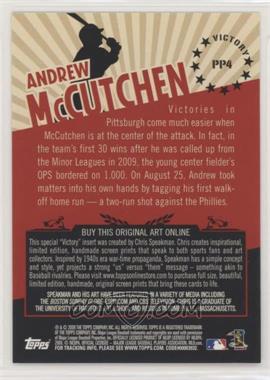 PP1 Adam Dunn
PP2 Adrian Gonzalez UER (Brewers logo)
PP3 Albert Pujols
PP4 Andrew McCutchen
PP5 Alfonso Soriano
PP6 Carlos Quentin
PP7 Chipper Jones
PP8 David Wright
PP9 Dustin Pedroia
PP10 Evan Longoria
PP11 Grady Sizemore
PP12 Hanley Ramirez UER (Incorrectly says "'06 AL Rookie of the Year")
PP13 Hunter Pence
PP14 Ichiro
PP15 Andrew Bailey
PP16 Jay Bruce
PP17 Joe Mauer
PP18 Josh Hamilton
PP19 Justin Upton
PP20 Manny Ramirez
PP21 Mark Teixeira
PP22 Miguel Cabrera
PP23 Nick Markakis
PP24 Roy Halladay
PP25 Ryan Braun
PP26 Ryan Howard
PP27 Tim Lincecum
PP28 Todd Helton
PP29 Vladimir Guerrero
PP30 Zack Greinke
Manufactured Relics
Legends of the Game Team Letter Patch Cards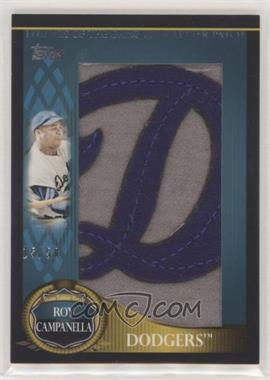 NOTE: Each card features a manufactured (not game-used) letter patch. There are multiple letters for each player and when all are collected, spells out the city or team's name. Each card is serial numbered to 50 individual copies.
LGTLP-BR Babe Ruth (RED SOX)
LGTLP-BR2 Babe Ruth (NEW YORK)
LGTLP-LG Lou Gehrig (NEW YORK)
LGTLP-JR Jackie Robinson (DODGERS)
LGTLP-RC Roy Campenella (DODGERS)
LGTLP-TM Thurman Munson (NEW YORK)
LGTLP-CY Cy Young (BOSTON)
LGTLP-WJ Walter Johnson (WASHINGTON)
LGTLP-HW Honus Wagner (PIRATES)
LGTLP-MM Mickey Mantle (NEW YORK)
LGTLP-JF Jimmie Foxx (RED SOX)
LGTLP-JM Johnny Mize (CARDINALS)
LGTLP-PR Pee Wee Reese (DODGERS)
LGTLP-CM Christy Mathewson (NEW YORK)
LGTLP-RH Rogers Hornsby (CARDINALS)
LGTLP-TS Tris Speaker (BOSTON)
LGTLP-GS George Sisler (ST. LOUIS)
LGTLP-TC Ty Cobb (TIGERS)
Stadium Stamp Collection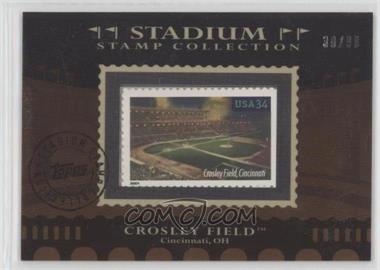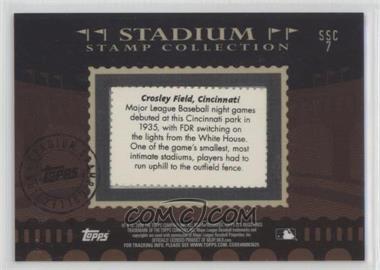 Each is serial-numbered to 90 copies.
SSC1 Polo Grounds
SSC2 Forbes Field
SSC3 Wrigley Field
SSC4 Yankee Stadium
SSC5 Tiger Stadium
SSC6 Shibe Park
SSC7 Crosley Field
SSC8 Comiskey Park
SSC9 Fenway Park
SSC10 Ebbets Field
SSC1 Polo Grounds
SSC2 Forbes Field
SSC3 Wrigley Field
SSC4 Yankee Stadium
SSC5 Tiger Stadium
SSC6 Shibe Park
SSC7 Crosley Field
SSC8 Comiskey Park
SSC9 Fenway Park
SSC10 Ebbets Field
Sketch Cards
Each is a one-of-one.
Andrew Bailey
Jason Bartlett
Jason Bay
Josh Beckett
Gordon Beckham
Heath Bell
Carlos Beltran
Lance Berkman
Chad Billingsley
Russell Branyan
Ryan Braun
Jonathan Broxton
Mark Buehrle
Miguel Cabrera
Matt Cain
Francisco Cordero
Carl Crawford
Johnny Cueto
Johnny Damon
Adam Dunn
Jermaine Dye
Prince Fielder
Chone Figgins
Ryan Franklin
Brian Fuentes
Adrian Gonzalez
Curtis Granderson
Zack Greinke
Vladimir Guerrero
Cristian Guzman
Roy Halladay
Josh Hamilton
Tommy Hanson
Dan Haren
Brad Hawpe
Felix Hernandez
Aaron Hill
Matt Holliday
Ryan Howard
Orlando Hudson
Torii Hunter
Raul Ibanez
Brandon Inge
Edwin Jackson
Derek Jeter
Josh Johnson
Adam Jones
Chipper Jones
Matt Kemp
Ian Kinsler
Ted Lilly
Tim Lincecum
Adam Lind
Evan Longoria
Nick Markakis
Jason Marquis
Victor Martinez
Joe Mauer
Vin Mazzaro
Brian McCann
Andrew McCutchen
Kevin Millwood
Yadier Molina
Justin Morneau
Joe Nathan
David Ortiz
Jonathan Papelbon
Dustin Pedroia
Carlos Pena
Hunter Pence
Jorge Posada
Albert Pujols
Hanley Ramirez
Manny Ramirez
Mark Reynolds
Alex Rios
Mariano Rivera
Alex Rodriguez
Francisco Rodriguez
CC Sabathia
Freddy Sanchez
Pablo Sandoval
Johan Santana
Grady Sizemore
John Smoltz
Ichiro
Mark Teixeira
Miguel Tejada
Justin Upton
Chase Utley
Justin Verlander
Shane Victorino
Tim Wakefield
Jered Weaver
Vernon Wells
David Wright
Kevin Youkilis
Michael Young
Ryan Zimmerman
Ben Zobrist
Autographs & Game-Used
All-Star Stiches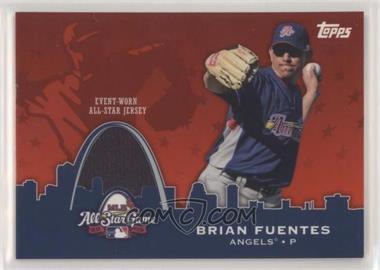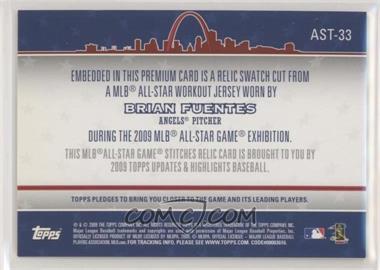 Each All-Star Stitches card is available in the following parallels.
Gold (serial-numbered to 50 copies)
Jumbo Patch (serial-numbered to six)
Platinum (one-of-one)
AST-1 Chase Utley
AST-2 Nelson Cruz
AST-3 Adam Jones
AST-4 Justin Upton
AST-5 Albert Pujols
AST-6 Ben Zobrist
AST-7 Joe Mauer
AST-8 Yadier Molina
AST-9 Mark Teixeira
AST-10 David Wright
AST-11 Carlos Pena
AST-12 Hanley Ramirez
AST-13 Adrian Gonzalez
AST-14 Francisco Rodriguez
AST-15 Evan Longoria
AST-16 Brandon Inge
AST-17 Shane Victorino
AST-18 Raul Ibanez
AST-19 Jason Bay
AST-20 Jayson Werth
AST-21 Ichiro
AST-22 Heath Bell
AST-23 Andrew Bailey
AST-24 Chad Billingsley
AST-25 Josh Hamilton
AST-26 Trevor Hoffman
AST-27 Josh Beckett
AST-28 Zach Duke
AST-29 Mark Buehrle
AST-30 Zack Greinke
AST-31 Francisco Cordero
AST-32 Ryan Franklin
AST-33 Brian Fuentes
AST-34 Dan Haren
AST-35 Roy Halladay
AST-36 Josh Johnson
AST-37 Felix Hernandez
AST-38 Ted Lilly
AST-39 Edwin Jackson
AST-40 Tim Lincecum
AST-41 Joe Nathan
AST-42 Jason Marquis
AST-43 Jonathan Papelbon
AST-44 Johan Santana
AST-45 Mariano Rivera
AST-46 Brian McCann
AST-47 Justin Verlander
AST-48 Prince Fielder
AST-49 Tim Wakefield
AST-50 Ryan Braun
AST-51 Victor Martinez
AST-52 Ryan Zimmerman
AST-53 Orlando Hudson
AST-54 Kevin Youkilis
AST-55 Freddy Sanchez
AST-56 Aaron Hill
AST-57 Miguel Tejada
AST-58 Jason Bartlett
AST-59 Ryan Howard
AST-60 Michael Young
AST-61 Brad Hawpe
AST-62 Carl Crawford
AST-63 Hunter Pence
AST-64 Curtis Granderson
AST-65 Jonathan Broxton
AST-66 Matt Cain
Dual
Each All-Stars Stitches Dual is serial-numbered to 25 copies.
ASTD1 Ryan Braun / Kevin Youkilis
ASTD2 Mariano Rivera / Francisco Rodriguez
ASTD3 Mark Teixeira / Prince Fielder
ASTD4 Ryan Howard / Chase Utley
ASTD5 David Wright / Evan Longoria
ASTD6 Tim Lincecum / Roy Halladay
ASTD7 Johan Santana / Zack Greinke
ASTD8 Adrian Gonzalez / Carlos Pena
ASTD9 Justin Upton / Adam Jones
ASTD10 Albert Pujols / Joe Mauer
Triple
Each All-Stars Stitches Triple is serial-numbered to 25 copies.
ASTT1 Evan Longoria / Carl Crawford / Ben Zobrist
ASTT2 Chase Utley / Ryan Howard / Raul Ibanez
ASTT3 Carl Crawford / Ichiro / Curtis Granderson
ASTT4 Kevin Youkilis / Josh Beckett / Jason Bay
ASTT5 Johan Santana / Tim Lincecum / Roy Halladay
ASTT6 Felix Hernandez / Dan Haren / Chad Billingsley
ASTT7 Mark Teixeira / Carlos Pena / Adrian Gonzalez
ASTT8 Albert Pujols / Ryan Howard / Prince Fielder
ASTT9 Adam Jones / Ryan Braun / Justin Upton
ASTT10 Mariano Rivera / Francisco Rodriguez / Jonathan Papelbon
Autographs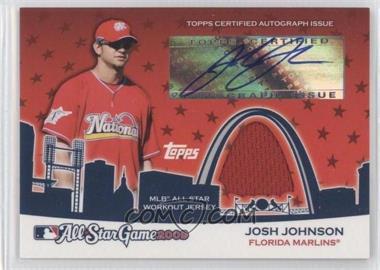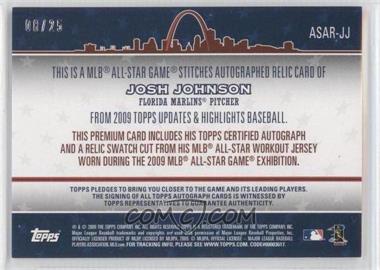 Each All-Star Stitches Autograph is serial-numbered to 25 copies.
ASAR-AP Albert Pujols
ASAR-CB Chad Billingsley
ASAR-CG Curtis Granderson
ASAR-CP Carlos Pena
ASAR-DW David Wright
ASAR-EL Evan Longoria
ASAR-JB Jason Bay
ASAR-JJ Josh Johnson
ASAR-NC Nelson Cruz
ASAR-OH Orlando Hudson
ASAR-PF Prince Fielder
ASAR-RB Ryan Braun
ASAR-RH Ryan Howard
ASAR-RI Raul Ibanez
ASAR-ZG Zack Greinke
Jumbo Patch Autographs
Each All-Star Jumbo Patch Autograph is serial-numbered to six copies.
AJ Adam Jones
AP Albert Pujols
DW David Wright
EL Evan Longoria
MT Miguel Tejada
PF Prince Fielder
RB Ryan Braun
RH Ryan Howard
RI Raul Ibanez
ZG Zack Greinke
World Baseball Classic Stitches Relics
Each World Baseball Classic Stitches Relic is serial-numbered to 25 copies.
Dual
AA Norichika Aoki / Shinnosuke Abe
CK Hung-Wen Chen / Po-Hsuan Keng
CM Johnny Cueto / Pedro Martinez
CO Mike Costanzo / Adam Ottavino
COR Miguel Cabrera / Magglio Ordonez
CP Francisco Cervelli / Nick Punto
DH Yurendell De Caster / Greg Halman
EN Justin Erasmus / Gift Ngoepe
ER Damaso Espino / Carlos Ruiz
GC Edgar Gonzalez / Jorge Cantu
GCE Yulieski Gourriel / Frederich Cepeda
HD Liam Hendriks / Mitch Dening
HLL Dae Ho Lee / Jin Young Lee
LK Jae-Won Lee / Kwang-Hyun Kim
LL Kai Liu / Chenhao Li
NH Drew Naylor / Luke Hughes
RL Hein Robb / Dylan Lindsay
RM Luis Rodriguez / Alexander Mayeta
RR Jose Reyes / Hanley Ramirez
RT Concepcion Rodriguez / Ruben Tejada
SC Joakim Soria / David Cortes
SS Alexander Smit / Juan Carlos Sulbaran
WA Nick Weglarz / Phillippemont
WR David Wright / Jimmy Rollins
ZF Xiaotian Zhang / Fei Feng
Triple
CTR-CHR Francisco Cervelli / Ramon Hernandez / Carlos Ruiz
CTR-COH Johnny Cueto / Roy Oswalt / Felix Hernandez
CTR-DHS Yurendell De Caster / Greg Halman / Curt Smith
CTR-DMC Adam Dunn / Alexander Mayeta / Miguel Cabrera
CTR-DWO Adam Dunn / Bernie Williams / Magglio Ordonez
CTR-DWR Adam Dunn / David Wright / Jimmy Rollins
CTR-FTA Kosuke Fukudome / Masahiro Tanaka / Norichika Aoki
CTR-GCC Yulieski Gourriel / Frederich Cepeda / Yoenis Cespedes
CTR-GCS Edgar Gonzalez / Jorge Cantu / Joakim Soria
CTR-IDA Ichiro / Yu Darvish / Shinnosuke Abe
CTR-KRL Tae-Kyun Kim / Hyun-Jin Ryu / Jae-Won Lee
CTR-LLC Dae Ho Lee / Jin Young Lee / Shin-Soo Choo
CTR-MSR Russell Martin / Geovany Soto / Carlos Ruiz
CTR-NHH Drew Naylor / Luke Hughes / Liam Hendriks
CTR-PCO Nick Punto / Francisco Cervelli / Adam Ottavino
CTR-RCE Carlos Ruiz / Manuel Corpas / Damaso Espino
CTR-RNL Hein Robb / Gift Ngoepe / Dylan Lindsay
CTR-RRR Jose Reyes / Jimmy Rollins / Hanley Ramirez
CTR-RRT Jose Reyes / Hanley Ramirez / Miguel Tejada
CTR-RTR Carlos Ruiz / Ruben Tejada / Concepcion Rodriguez
CTR-SOH Carlos Silva / Magglio Ordonez / Ramon Hernandez
CTR-SSR Jonathan Sanchez / Geovany Soto / J.C. Romero
CTR-SSS Juan Carlos Sulbaran / Curt Smith / Alexander Smit
CTR-TGP Ruben Tejada / Edgar Gonzalez / Nick Punto
CTR-WAM Nick Weglarz / Phillippe Aumont / Russell Martin
Legends of the Game Updates Relics
Each Legends of the Game Update Relic is serial-numbered to 20 copies.
Mickey Mantle 1960 Reprint Relic
Each is serial-numbered to 60 copies.
MMR-60 Mickey Mantle
Ring of Honor Autographs
Career Best Autographs
AE Andre Ethier
AJ Andruw Jones
BZ Ben Zobrist
GS Gary Sheffield
HB Heath Bell
IR Ivan Rodriguez
JG Jason Giambi
JN Jayson Nix
KG Kevin Gregg
MB Milton Bradley
MC Matt Cain
MH Matt Holliday
MJ Mayy Joyce
NM Nate McLouth
OH Orlando Hudson
PM Peter Moylan
RC Ryan Church
RH Rich Hill
RI Raul Ibanez
RO Roy Oswalt
VG Vladimir Guerrero
Career Quest Autographs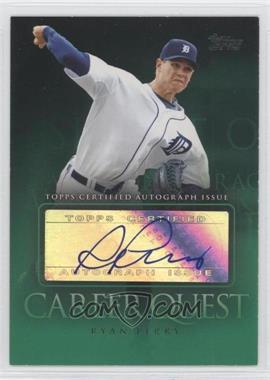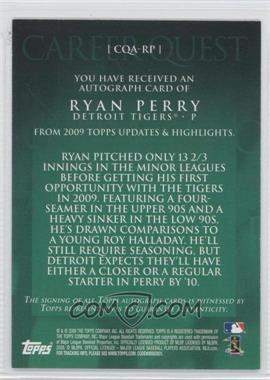 CQA-AM Andrew McCutchen
CQA-DH David Hernandez
CQA-DS Daniel Schlereth
CQA-GB Gordon Beckham
CQA-JZ Jordan Zimmermann
CQA-KU Koji Uehara
CQA-MG Mat Gamel
CQA-RB Reid Brignac
CQA-RP Ryan Perry
CQA-RPO Rick Porcello
CQA-TH Tommy Hanson
CQA-VM Vin Mazzaro
Legends of the Game Autographs
Each Legends of the Game Autograph is a one-of-one.
AK Al Kaline
BF Bob Feller
FJ Fergie Jenkins
FR Frank Robinson
FR2 Frank Robinson
GC Gary Carter
GC2 Gary Carter
JM Juan Marichal
NR Nolan Ryan
NR2 Nolan Ryan
PM Paul Molitor
PM2 Paul Molitor
RJ Reggie Jackson
SC Steve Carlton
TS Tom Seaver
TS2 Tom Seaver
WB Wade Boggs
WB2 Wade Boggs
WM Willie McCovey
WM2 Willie McCovey
Legends of the Game Cut Signatures
Each Legends of the Game Cut Signature is a one-of-one.
BD Bill Dickey
BM Bobby Murcer
CG Charlie Gehringer
FF Frankie Frisch
HN Hal Newhouser
JM Johnny Mize
JS Johnny Sain
JSE Joe Sewell
LG Lefty Grove
WM Wally Moon
American Legends Cut Signatures
Each American Legends Cut Signature is a one-of-one.
CE Charles Edison
ER Eddie Rickenbacker
FFR Frederick Fuller Russell
HC Happy Chandler
HSH Hamilton Smith Hawkins
JRH Joseph Roswell Hawley
RLB Robert Lee Bullard
RWS Raymond Westcott Briggs
SPB Samuel P. Bush
WFM William Franklin Martin