2005 Upper Deck MVP
Description
2005 Upper Deck MVP is a 90-card set released in August, 2005. After a one-year hiatus, MVP returned as a retail-exclusive product. Each 24-pack box will yield a game-used card. This would be the final Upper Deck MVP baseball product -- although the brand lives on in hockey.
Distribution
24 packs per box, six cards per pack. 20 boxes per case. Retail only.
Reviews
Insertion Ratios
Checklist
Base Set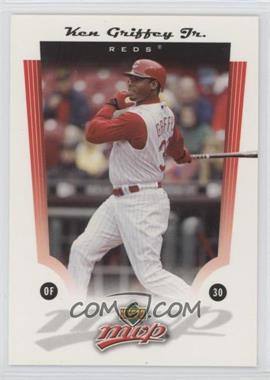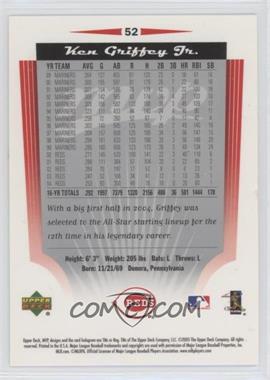 1 Adam Dunn
2 Adrian Beltre
3 Albert Pujols
4 Alex Rodriguez
5 Alfonso Soriano
6 Andruw Jones
7 Aubrey Huff
8 Barry Zito
9 Ben Sheets
10 Bobby Abreu
11 Bobby Crosby
12 Bret Boone
13 Brian Giles
14 Carlos Beltran
15 Carlos Delgado
16 Carlos Lee
17 Chipper Jones
18 Craig Biggio
19 Curt Schilling
20 Dallas McPherson
21 David Ortiz
22 David Wright
23 Derek Jeter
24 Derek Lowe
25 Eric Chavez
26 Eric Gagne
27 Frank Thomas
28 Garret Anderson
29 Gary Sheffield
30 Greg Maddux
31 Hank Blalock
32 Hideki Matsui
33 Ichiro Suzuki
34 Ivan Rodriguez
35 J.D. Drew
36 Jake Peavy
37 Jason Bay
38 Jason Giambi
39 Jason Schmidt
40 Jeff Bagwell
41 Jeff Kent
42 Jim Edmonds
43 Jim Thome
44 Joe Mauer
45 Johan Santana
46 John Smoltz
47 Johnny Damon
48 Jorge Posada
49 Jose Vidro
50 Josh Beckett
51 Kazuo Matsui
52 Ken Griffey, Jr.
53 Kerry Wood
54 Khalil Greene
55 Lance Berkman
56 Livan Hernandez
57 Luis Gonzalez
58 Magglio Ordonez
59 Manny Ramirez
60 Mark Mulder
61 Mark Prior
62 Mark Teixeira
63 Miguel Cabrera
64 Miguel Tejada
65 Mike Mussina
66 Mike Piazza
67 Mike Sweeney
68 Moises Alou
69 Nomar Garciaparra
70 Oliver Perez
71 Paul Konerko
72 Pedro Martinez
73 Rafael Palmeiro
74 Randy Johnson
75 Richie Sexson
76 Roger Clemens
77 Roy Halladay
78 Roy Oswalt
79 Sammy Sosa
80 Scott Rolen
81 Shawn Green
82 Steve Finley
83 Tim Hudson
84 Todd Helton
85 Tom Glavine
86 Torii Hunter
87 Travis Hafner
88 Troy Glaus
89 Victor Martinez
90 Vladimir Guerrero
Inserts
Batter Up!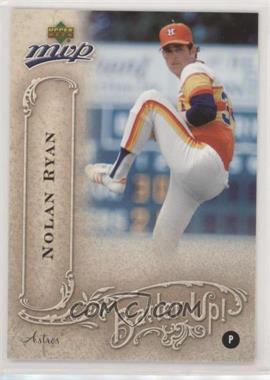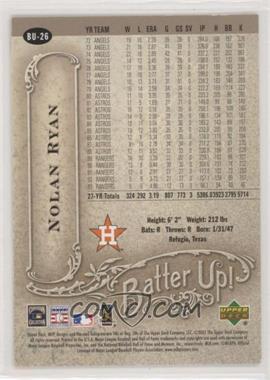 BU-1 Al Kaline
BU-2 Bill Mazeroski
BU-3 Billy Williams
BU-4 Bob Feller
BU-5 Bob Gibson
BU-6 Bob Lemon
BU-7 Brooks Robinson
BU-8 Carlton Fisk
BU-9 Catfish Hunter
BU-10 Dennis Eckersley
BU-11 Eddie Mathews
BU-12 Eddie Murray
BU-13 Fergie Jenkins
BU-14 Gaylord Perry
BU-15 Harmon Killebrew
BU-16 Jim Bunning
BU-17 Jim Palmer
BU-18 Joe DiMaggio
BU-19 Joe Morgan
BU-20 Johnny Bench
BU-21 Juan Marichal
BU-22 Lou Brock
BU-23 Luis Aparicio
BU-24 Mike Schmidt
BU-25 Monte Irvin
BU-26 Nolan Ryan
BU-27 Orlando Cepeda
BU-28 Ozzie Smith
BU-29 Pee Wee Reese
BU-30 Phil Niekro
BU-31 Phil Rizzuto
BU-32 Ralph Kiner
BU-33 Richie Ashburn
BU-34 Robin Roberts
BU-35 Robin Yount
BU-36 Rollie Fingers
BU-37 Tom Seaver
BU-38 Tony Perez
BU-39 Warren Spahn
BU-40 Willie McCovey
BU-41 Willie Stargell
BU-42 Yogi Berra
Autographs & Game-Used
Jerseys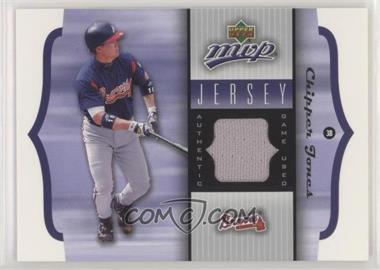 AB Adrian Beltre
AP Albert Pujols
AS Alfonso Soriano
CB Carlos Beltran
CJ Chipper Jones
CS Curt Schilling
DJ Derek Jeter
EC Eric Chavez
EG Eric Gagne
GM Greg Maddux
HB Hank Blalock
IR Ivan Rodriguez
JS Johan Santana
JT Jim Thome
KG Ken Griffey, Jr.
KW Kerry Wood
MC Miguel Cabrera
MP Mark Prior
MR Manny Ramirez
MT Mark Teixeira
PI Mike Piazza
RJ Randy Johnson
SB Sean Burroughs
SR Scott Rolen
SS Sammy Sosa
TE Miguel Tejada
TH Todd Helton
VG Vladimir Guerrero
Signatures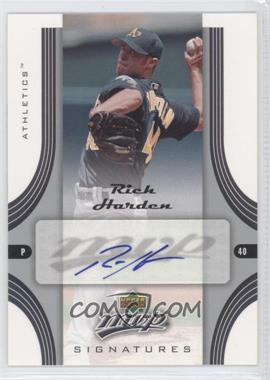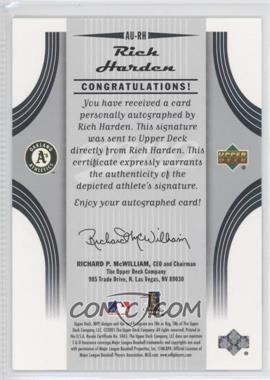 NOTES
Cards #JM, JS, KG, and MT packed out as redemption cards which expired July 2008.
The production figures listed were revealed by Upper Deck shortly after the product's release. None of the cards are serial-numbered.
AB Adrian Beltre
AH Aubrey Huff
AR Aaron Rowand
BC Bobby Crosby
BS Ben Sheets
CP Corey Patterson
CZ Carlos Zambrano
DJ Derek Jeter
DO David Ortiz
DW David Wright
EC Eric Chavez
GA Garrett Atkins
GF Gavin Floyd
GR Khalil Greene
JB Jason Bay
JM Joe Mauer
JP Jake Peavy
JR Jeremy Reed
JS Johan Santana
KG Ken Griffey, Jr.
MC Miguel Cabrera
MT Mark Teixeira
OP Oliver Perez
RE Jose Reyes
RH Rich Harden
SK Scott Kazmir
TH Travis Hafner
VM Victor Martinez