1997 Totally Certified
Description
Totally Certified is a 150-card parallel brand of the 1997 Pinnacle Certified set that was Pinnacle's high-end product for the year. The checklist is identical to its Pinnacle Certified base brand (minus Jose Cruz, Jr.) but the design differs: Each card featured the same basic design but a new photograph and was printed on etched-foil. Just like its base brand, each card also featured a removable protective "peel".
Totally Certified was available exclusively in Hobby stores. Each three-card pack contained two Platinum Red cards (each serial-numbered to 3999) and one Platinum Blue card (serial-numbered to 1999). A Platinum Gold parallel (serial-numbered to 30) was the chase card in this set and was randomly inserted into packs. Only 999 twenty-box cases were produced and each waxbox was serial-numbered.
Unlike the base brand, a Jose Cruz, Jr. card does not exist in Totally Certified. The only significant "true" rookie card is Brian Giles.
Distribution
Three cards per pack, 18 packs per box (MSRP $6.99) Hobby exclusive.
Reviews
Totally Certified: Stale Gum Wax Heaven Old School Breaks
Insertion Ratios
| Totally Certified | Total Cards | Numbered To | Odds |
| --- | --- | --- | --- |
| Platinum Red | 150 | 3999 | two-per-pack |
| Platinum Blue | 150 | 1999 | one-per-pack |
| Platinum Gold | 150 | 30 | 1:79 |
Checklist
Promos
This six-card set was produced to introduce the Totally Certified brand. Each three-card pack came with one card from each of three two-card subsets: Platinum Red, Platinum Blue, and Platinum Gold. Each card is serial-numbered "PROMO/XXXX" (with X = 3999 for the Reds, 1999 for the Blues, 30 for the Golds) on the reverse; however, all cards have the same serial-number.
Platinum Red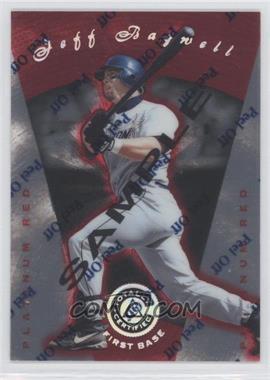 5 Jeff Bagwell
18 Tony Clark
Platinum Blue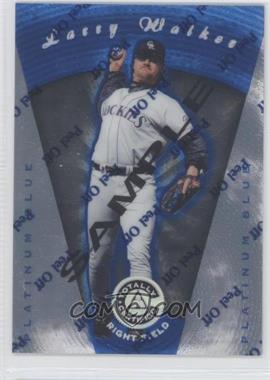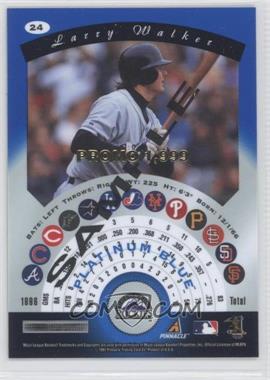 24 Larry Walker
39 Roger Clemens
Platinum Gold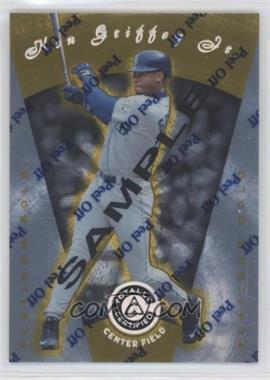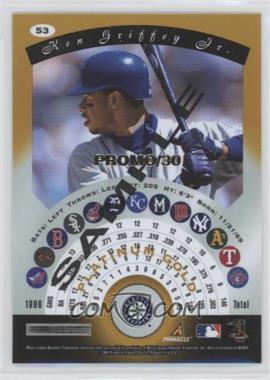 41 Frank Thomas
53 Ken Griffey, Jr.
Base Set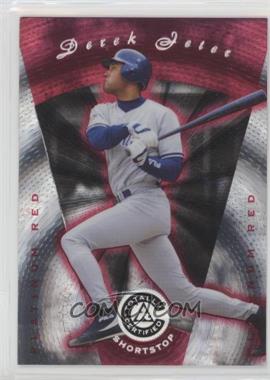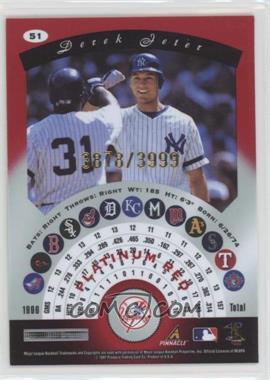 NOTES
The Platinum Red cards (serial-numbered to 3999) are considered to be the "base" set in Totally Certified.
Since the checklist is identical to that of 1997 Pinnacle Certified, listing the Totally Certified checklist would be redundant.
Parallels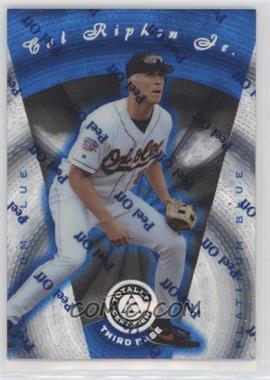 All 150 base cards are available in the following parallels.
Platinum Blue (serial-numbered to 1999)
Platinum Gold (serial-numbered to 30)