1997 Pinnacle FanFest
Description
1997 Pinnacle FanFest is a 21-card set distributed at the All-Star Game's FanFest held in Cleveland, Ohio, July 4-8, 1997 at the Convention Center. Each attendee received a three-card pack with each admission.
Card #FF21 (an etched foil card) packed out as a redemption. The card itself could only be obtained at the locations listed on the card's back.
Randomly inserted into the packs were 12 other cards of various Cleveland celebrities.
NOTE: This set is not to be confused with a similar-looking FanFest set that was produced by Pinnacle under their Score brand name.
Distribution
Three cards per FanFest Admission.
Checklist
Promos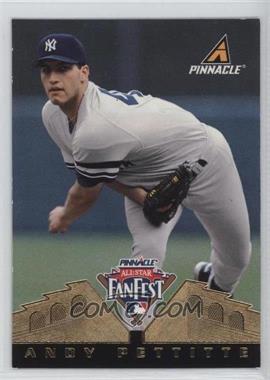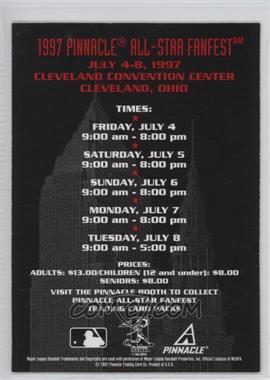 Pinnacle created this seven-card set to promote the All-Star Game FanFest set. The cards were distributed to Hobby dealers throughout the Cleveland area.
NNO Roger Clemens
NNO Larry Doby
NNO Greg Maddux
NNO Hideo Nomo
NNO Andy Pettitte
NNO Mike Piazza
NNO Ivan Rodriguez
Base Set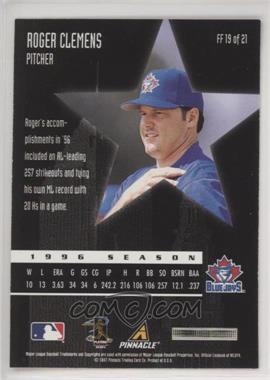 FF1 Frank Thomas
FF2 Jeff Bagwell
FF3 Chuck Knoblauch
FF4 Craig Biggio
FF5 Alex Rodriguez
FF6 Chipper Jones
FF7 Cal Ripken, Jr.
FF8 Ken Caminiti
FF9 Juan Gonzalez
FF10 Barry Bonds
FF11 Ken Griffey, Jr.
FF12 Andruw Jones
FF13 Manny Ramirez
FF14 Tony Gwynn
FF15 Ivan Rodriguez
FF16 Mike Piazza
FF17 Andy Pettitte
FF18 Hideo Nomo
FF19 Roger Clemens
FF20 Greg Maddux
Sandy Alomar, Jr. Redemption Card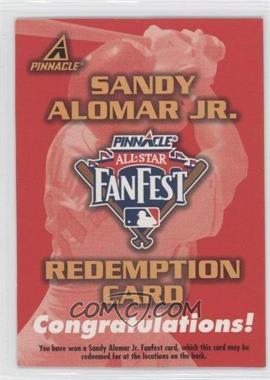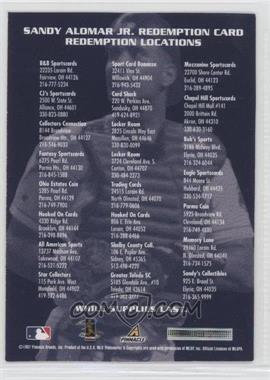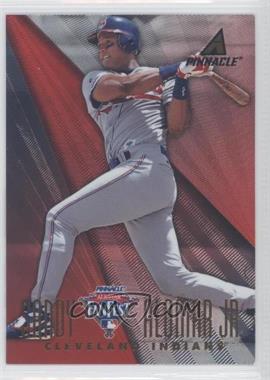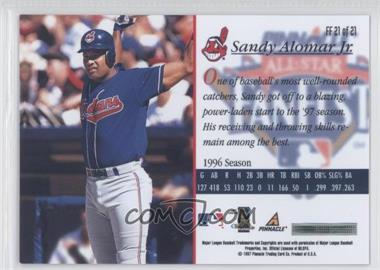 Randomly inserted into packs was a redemption card good for the 21st and final card in the set, an etched foil card of Indians catcher Sandy Alomar, Jr. In order to claim their Alomar card, collectors had to venture out to one of the participating Northeast Ohio-area Hobby shops located on the reverse side of the redemption.
FF21 Sandy Alomar, Jr. EXCH SP
Parallels
Playing Cards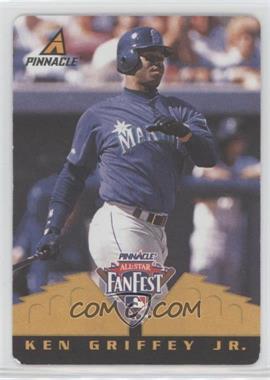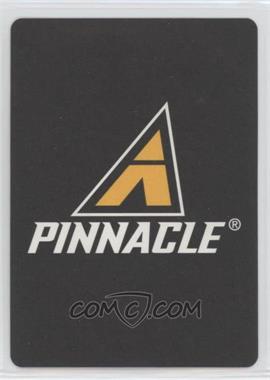 The entire 21-card FanFest set as well as the 12 inserts (listed below), is also available in a "playing card" parallel. Each card has rounded corners (like a playing card) and has the Pinnacle logo on the reverse side. These cards were part of a "house of cards" display at FanFest.
Inserts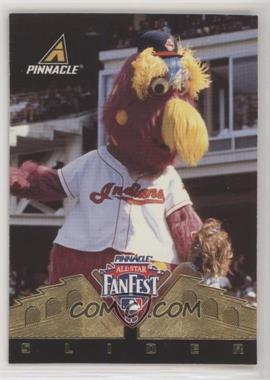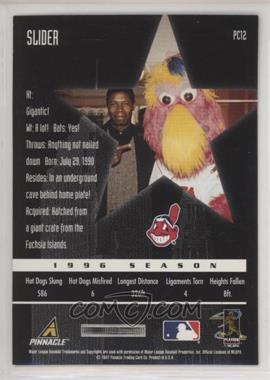 Randomly inserted into FanFest packs were these "inserts" of various Cleveland celebrities.
PC1 Macie McInnis
PC2 Bill Martin
PC3 Dick Goddard
PC4 Jack Corrigan
PC5 Mike Hegan
PC6 Rick Manning
PC7 John Sanders
PC8 Michael White
PC9 Wilma Smith
PC10 Tim Taylor
PC11 Robin Swoboda
PC12 Slider