1992 Donruss Cracker Jack
Description
1992 Donruss Cracker Jack is a series of two 36-card sets that were inserted as "special surprises" inside specially-marked Cracker Jack boxes. Each card measures 1 1/4" by 1 3/4". The front design is the same as the 1992 Donruss regular issue cards, only different color player photos are displayed. The backs, however, have a completely different design; as they are horizontally oriented and present biography, major league pitching (or batting) record, and brief career summary inside navy blue borders.
Both series are sequentially-numbered 1 through 36; however, the reverse side indicates the series.
A mail-in offer for a custom album was available for $4.95.
Distribution
Reviews
Checklist
Series One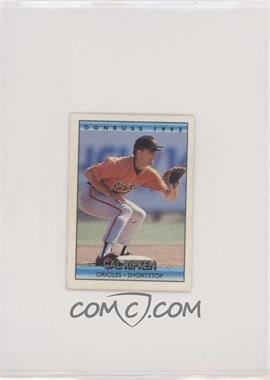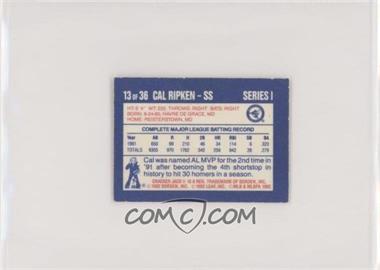 1 Dennis Eckersley
2 Jeff Bagwell
3 Jim Abbott
4 Steve Avery
5 Kelly Gruber
6 Ozzie Smith
7 Lance Dickson
8 Robin Yount
9 Brett Butler
10 Sandy Alomar, Jr.
11 Travis Fryman
12 Ken Griffey, Jr.
13 Cal Ripken, Jr.
14 Will Clark
15 Nolan Ryan
16 Tony Gwynn
17 Roger Clemens
18 Wes Chamberlain
19 Barry Larkin
20 Brian McRae
21 Marquis Grissom
22 Cecil Fielder
23 Dwight Gooden
24 Chuck Knoblauch
25 Jose Canseco
26 Terry Pendleton
27 Ivan Rodriguez
28 Ryne Sandberg
29 Kent Hrbek
30 Ramon Martinez
31 Todd Zeile
32 Hal Morris
33 Robin Ventura
34 Doug Drabek
35 Frank Thomas
36 Don Mattingly
Series Two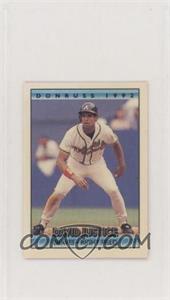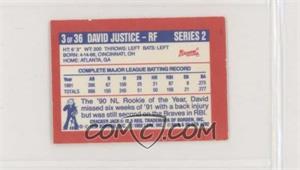 1 Craig Biggio
2 Tom Glavine
3 Dave Justice
4 Lee Smith
5 Mark Grace
6 George Bell
7 Darryl Strawberry
8 Eric Davis
9 Ivan Calderon
10 Royce Clayton
11 Matt Williams
12 Fred McGriff
13 Lenny Dykstra
14 Barry Bonds
15 Reggie Sanders
16 Chris Sabo
17 Howard Johnson
18 Bobby Bonilla
19 Rickey Henderson
20 Mark Langston
21 Joe Carter
22 Paul Molitor
23 Glenallen Hill
24 Edgar Martinez
25 Gregg Olson
26 Ruben Sierra
27 Julio Franco
28 Phil Plantier
29 Wade Boggs
30 George Brett
31 Alan Trammell
32 Kirby Puckett
33 Scott Erickson
34 Matt Nokes
35 Danny Tartabull
36 Jack McDowell