1988 Topps Big
Description
1988 Topps Big is a 264-card set released in three series of 88 cards. Each card was the same size of pre-1957 Topps cards (2 5/8" X 3 3/4"), slightly longer and wider than the standard-size of 2 1/2" X 3 1/2". In keeping with the oversized theme, the design was meant to evoke the 1956 Topps set.
Due to the unusual size and gimmicky nature of the cards, Topps Big was not well received by collectors.
Distribution
36 packs per box, seven cards per pack (MSRP: $0.40).
Reviews
Checklist
Base Set
Series One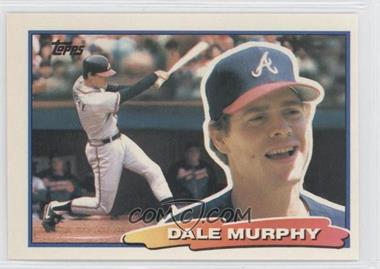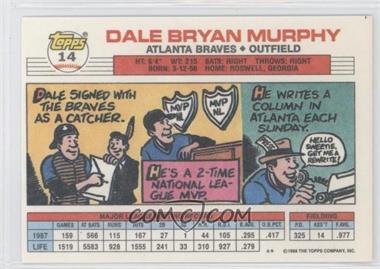 1 Paul Molitor
2 Milt Thompson
3 Billy Hatcher
4 Mike Witt
5 Vince Coleman
6 Dwight Evans
7 Tim Wallach
8 Alan Trammell
9 Will Clark
10 Jeff Reardon
11 Dwight Gooden
12 Benito Santiago
13 Jose Canseco
14 Dale Murphy
15 George Bell
16 Ryne Sandberg
17 Brook Jacoby
18 Fernando Valenzuela
19 Scott Fletcher
20 Eric Davis
21 Willie Wilson
22 B.J. Surhoff
23 Steve Bedrosian
24 Dave Winfield
25 Bobby Bonilla
26 Larry Sheets
27 Ozzie Guillen
28 Checklist 1-88
29 Nolan Ryan
30 Bob Boone
31 Tom Herr
32 Wade Boggs
33 Neal Heaton
34 Doyle Alexander
35 Candy Maldonado
36 Kirby Puckett
37 Gary Carter
38 Lance McCullers
39 Terry Steinbach ERR (Topps logo in white)
39 Terry Steinbach COR (Topps logo in black)
40 Gerald Perry
41 Tom Henke
42 Leon Durham
43 Cory Snyder
44 Dale Sveum
45 Lance Parrish
46 Steve Sax
47 Charlie Hough
48 Kal Daniels
49 Bo Jackson
50 Ron Guidry
51 Bill Doran
52 Wally Joyner
53 Terry Pendleton
54 Marty Barrett
55 Andres Galarraga
56 Larry Herndon
57 Kevin Mitchell
58 Greg Gagne
59 Keith Hernandez
60 John Kruk
61 Mike LaValliere
62 Cal Ripken, Jr.
63 Ivan Calderon
64 Alvin Davis
65 Luis Polonia
66 Robin Yount
67 Juan Samuel
68 Andres Thomas
69 Jeff Musselman
70 Jerry Mumphrey
71 Joe Carter
72 Mike Scioscia
73 Pete Incaviglia
74 Barry Larkin
75 Frank White
76 Willie Randolph
77 Kevin Bass
78 Brian Downing
79 Willie McGee
80 Ellis Burks
81 Hubie Brooks
82 Darrell Evans
83 Robby Thompson
84 Kent Hrbek
85 Ron Darling
86 Stan Jefferson
87 Teddy Higuera
88 Mike Schmidt
Series Two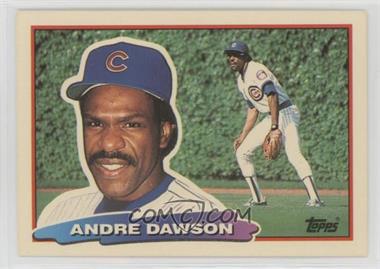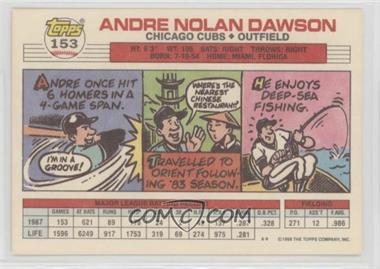 89 Barry Bonds
90 Jim Presley
91 Orel Hershiser
92 Jesse Barfield
93 Tom Candiotti
94 Bret Saberhagen
95 Jose Uribe
96 Tom Browning
97 Johnny Ray
98 Mike Morgan
99 Lou Whitaker
100 Jim Sundberg
101 Roger McDowell
102 Randy Ready
103 Mike Gallego
104 Steve Buechele
105 Greg Walker
106 Jose Lind
107 Steve Trout
108 Rick Rhoden
109 Jim Pankowits
110 Ken Griffey, Sr.
111 Danny Cox
112 Franklin Stubbs
113 Lloyd Moseby
114 Mel Hall
115 Kevin Seitzer
116 Tim Raines
117 Juan Castillo
118 Roger Clemens
119 Mike Aldrete
120 Mario Soto
121 Jack Howell
122 Rick Schu
123 Jeff D. Robinson
124 Doug Drabek
125 Henry Cotto
126 Checklist 89-176
127 Gary Gaetti
128 Rick Sutcliffe
129 Howard Johnson
130 Chris Brown
131 Dave Henderson
132 Curt Wilkerson
133 Mike Marshall
134 Kelly Gruber
135 Julio Franco
136 Kurt Stillwell
137 Donnie Hill
138 Mike Pagliarulo
139 Von Hayes
140 Mike Scott
141 Bob Kipper
142 Harold Reynolds
143 Bob Brenly
144 Dave Concepcion
145 Devon White
146 Jeff Stone
147 Chet Lemon
148 Ozzie Virgil
149 Todd Worrell
150 Mitch Webster
151 Rob Deer
152 Rich Gedman
153 Andre Dawson
154 Mike Davis
155 Nelson Liriano
156 Greg Swindell
157 George Brett
158 Kevin McReynolds
159 Brian Fisher
160 Mike Kingery
161 Tony Gwynn
162 Don Baylor
163 Jerry Browne
164 Dan Pasqua
165 Rickey Henderson
166 Brett Butler
167 Nick Esasky
168 Kirk McCaskill
169 Fred Lynn
170 Jack Morris
171 Pedro Guerrero
172 Dave Stieb
173 Pat Tabler
174 Floyd Bannister
175 Rafael Belliard
176 Mark Langston
Series Three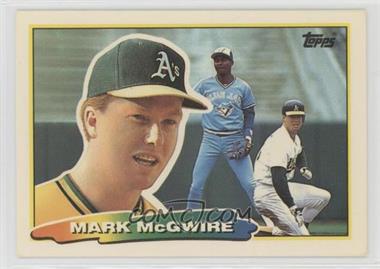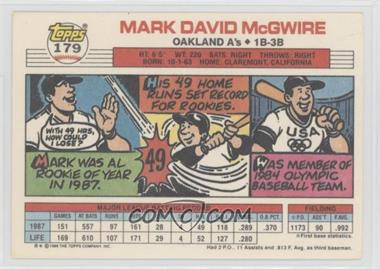 177 Greg Mathews
178 Claudell Washington
179 Mark McGwire
180 Bert Blyleven
181 Jim Rice
182 Mookie Wilson
183 Willie Fraser
184 Andy Van Slyke
185 Matt Nokes
186 Ed Whitson
187 Tony Fernandez
188 Rick Reuschel
189 Ken Phelps
190 Juan Nieves
191 Kirk Gibson
192 Glenn Davis
193 Zane Smith
194 Jose DeLeon
195 Gary Ward
196 Pascual Perez
197 Carlton Fisk
198 Oddibe McDowell
199 Mark Gubicza
200 Glenn Hubbard
201 Frank Viola
202 Jody Reed
203 Lenny Dykstra
204 Dick Schofield
205 Sid Bream
206 Willie Hernandez
207 Keith Moreland
208 Mark Eichhorn
209 Rene Gonzales
210 Dave Valle
211 Tom Brunansky
212 Charles Hudson
213 John Farrell
214 Jeff Treadway
215 Eddie Murray
216 Checklist 177-264
217 Greg Brock
218 John Shelby
219 Craig Reynolds
220 Dion James
221 Carney Lansford
222 Juan Berenguer
223 Luis Rivera
224 Harold Baines