1987 Sportflics Team Preview
Description
1987 Sportflics Team Preview is a 26-card set released in early 1987. This pre-season set was distributed exclusively as a factory set via Hobby dealers (not unlike a post-season "Traded" set) and directly from Sportflics mailorder. Each card features 12 different players from each of the 26 teams, and the backs have a short write-up of their chances for the 1987 season.
The set is notable for featuring the only card of Tom Glavine issued in 1987.
Distribution
Factory Set.
Reviews
Checklist
Base Set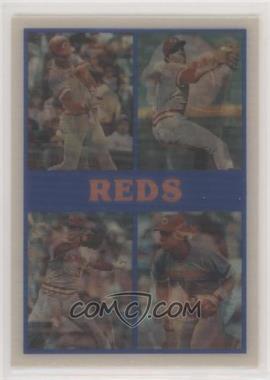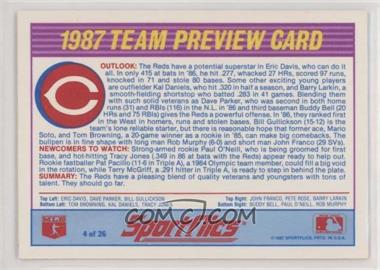 Inserts
Rookie Packs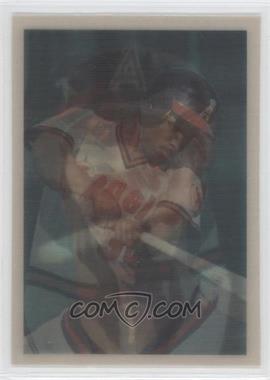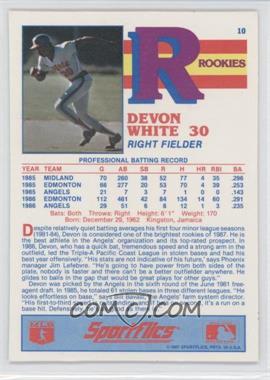 Rookie Packs is a 10-card set. For each Team Preview set a Hobby dealer ordered, Sportflics would include a five-card Rookie Pack -- with half the packs labelled as "Pack 1" and the other half as "Pack 2." Pack 1 would contain cards 2, 6, 7, 9 and 10; while Pack 2 had cards 1, 3, 4, 5, and 8.
Sportflics
Boxed Sets:
Rookies:
Other Sportflics Sets: