2021 Topps 1951 Topps by Blake Jamieson
Description
2021 Topps 1951 Topps Blake Jamieson is a 52-card "reimagining" of the 1951 Topps set, by artist Blake Jamieson, and features a mix of current players and retired stars. The set was released, exclusive to topps.com, in four 13-card "waves" with a new wave each week, beginning the week of January, 13th, 2021. Each pack, which retailed for $19.99, contained all 13 cards for that wave, with parallels and inserts randomly inserted. Each wave was printed to order. Like the originals, each card measures 2" X 2 5/8".
Checklist
Base Set
Wave One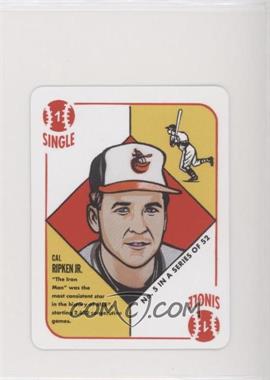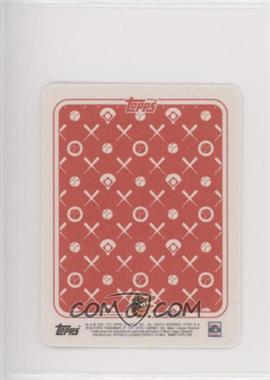 7679 Wave One sets were produced.
1 Mike Trout
2 Willie Mays
3 Duke Snider
4 Babe Ruth
5 Cal Ripken, Jr.
6 Javier Baez
7 Greg Maddux
8 Albert Pujols
9 George Brett
10 Yordan Alvarez
11 Wade Boggs
12 Juan Soto
13 Tom Seaver
Wave Two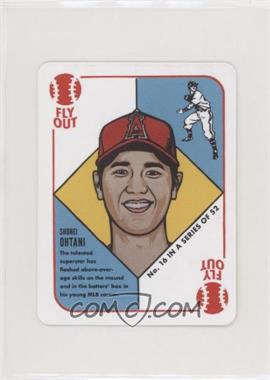 7725 Wave Two sets were produced.
14 Fernando Tatis, Jr.
15 Ken Griffey, Jr.
16 Shohei Ohtani
17 Ronald Acuna, Jr.
18 Warren Spahn
19 Al Kaline
20 Tony Gwynn
21 Reggie Jackson
22 Clayton Kershaw
23 Kris Bryant
24 Nolan Ryan
25 Pete Alonso
26 Luis Robert
Wave Three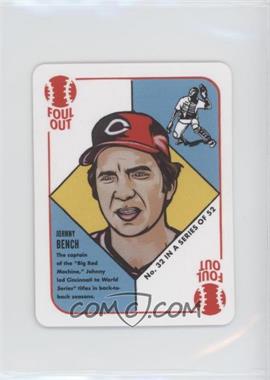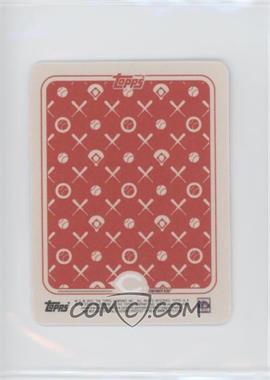 5634 Wave Three sets were produced.
27 Derek Jeter
28 Cody Bellinger
29 Frank Thomas
30 Mike Piazza
31 Max Scherzer
32 Johnny Bench
33 Phil Rizzuto
34 Ozzie Smith
35 Jacob deGrom
36 Justin Verlander
37 Christian Yelich
38 Nolan Arenado
39 Ernie Banks
Wave Four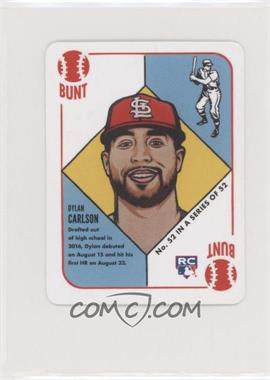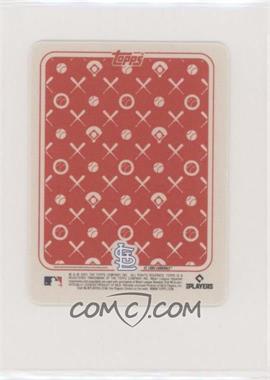 7085 Wave Four sets were produced.
40 Mookie Betts
41 Bob Feller
42 Jackie Robinson
43 Aaron Judge
44 Bryce Harper
45 Ichiro
46 Hank Aaron
47 Gerrit Cole
48 Alec Bohm
49 Casey Mize
50 Joey Bart
51 Jo Adell
52 Dylan Carlson
Parallels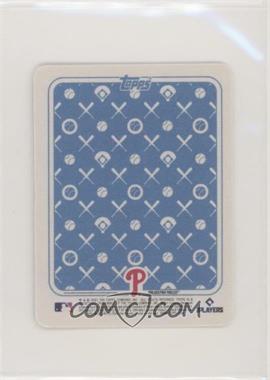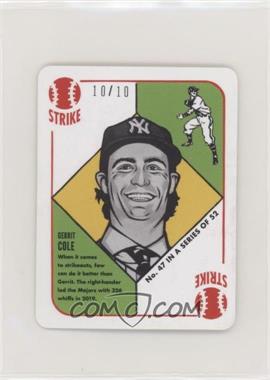 All 52 base cards are available in the following parallels.
Blue Back (serial-numbered to 51 copies)
Green Back (serial-numbered to 25 copies)
Black & White Photo (serial-numbered to ten)
Wrapper Back (serial-numbered to five)
Gold Back (one-of-one)
Inserts
Artist Card
Randomly inserted were cards of the artist Blake Jamieson. There's a different Jamieson card for each of the four waves, and each is serial-numbered to 100 copies.
BJ1 Blake Jamieson
BJ2 Blake Jamieson
BJ3 Blake Jamieson
BJ4 Blake Jamieson
Autographs
Autographs of selected players were also available on an a la carte basis, at varying price points. All autographs are available in the following.
Blue Back (serial-numbered to 51 copies)
Green Back (serial-numbered to 25 copies)
Black & White Photo (serial-numbered to ten)
Wrapper Back (serial-numbered to five)
Gold Back (one-of-one)
1 Mike Trout
5 Cal Ripken, Jr.
12 Juan Soto
15 Ken Griffey, Jr.
17 Ronald Acuna, Jr.
26 Luis Robert
28 Cody Bellinger
35 Jacob deGrom
38 Nolan Arenado
44 Bryce Harper
48 Alec Bohm
51 Jo Adell