2017 Topps FanFest
Description
The 2017 Topps FanFest set was given away at the 2017 All-Star Game FanFest, July 7th to the 11th, 2017 in Miami Beach, FL. Collector's who opened three packs of any 2017 Topps or Bowman baseball product at Topps' corporate booth would receive a three-card pack from a six-card FanFest set with a limit of one pack per day.
In addition, a six-card manufactured patch set was also produced. Collector's would receive one patch with the purchase of a special All-Star Game edition of the 2017 Topps factory set. Each patch is serial-numbered to 150 copies.
Distribution
Reviews
Checklist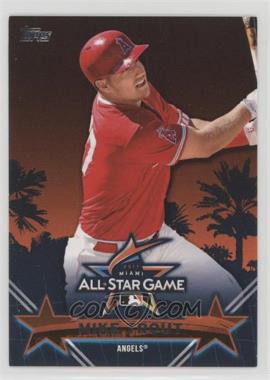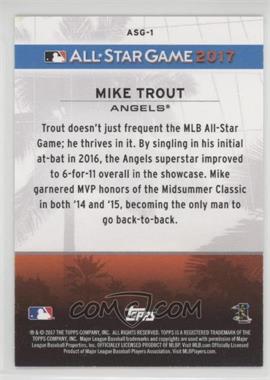 ASG-1 Mike Trout
ASG-2 Clayton Kershaw
ASG-3 Kris Bryant
ASG-4 Buster Posey
ASG-5 Bryce Harper
ASG-6 Giancarlo Stanton
Masterpass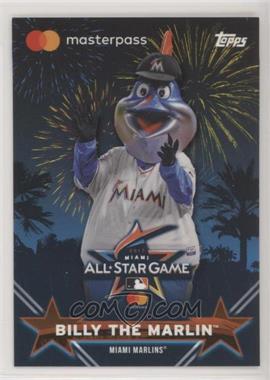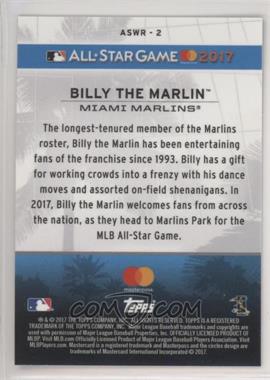 Those who visit the Mastercard Masterpass Deck at FanFest would receive one of three special cards. One needed a Mastercard credit or debit card to access the Masterpass Deck.
NOTE: Card #2017 is done in the style of the 2017 Topps base set, the others like the FanFest cards.
ASWR-DO David Ortiz
ASWR-2 Billy the Marlin
2017 Marlins Park
Patches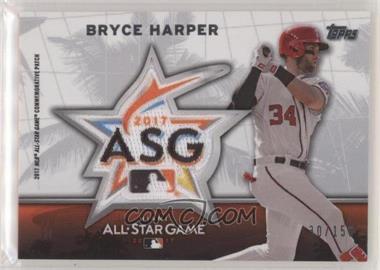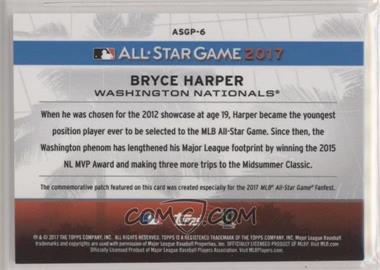 Each patch is serial-numbered to 150 copies.
ASGP-1 Ichiro
ASGP-2 Miguel Cabrera
ASGP-3 Giancarlo Stanton
ASGP-4 Kris Bryant
ASGP-5 Mike Trout
ASGP-6 Bryce Harper