2017 Topps Archives Signature Series
Description
2017 Topps Archives Signature Series was released in two series. As with previous editions of this product, each box contains one sealed autographed buyback. The first series, dubbed the "Active Player Edition" was released October 25th. A second series, the "Postseason Edition" came out November 8th. The Postseason Edition focuses on retired players.
Distribution
One encased buyback autograph per box (MSRP: $50). 20 boxes per case. Hobby only
Reviews
Checklist
NOTE: Listed below are the players who signed for the product; however, Topps did not list the specific cards and production figures for each.
Active Player Edition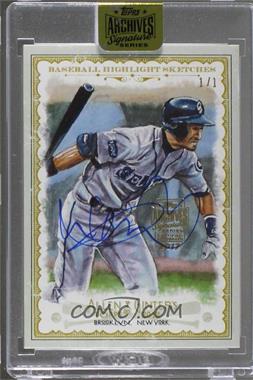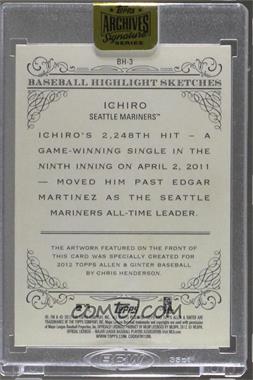 Jose Altuve
Orlando Arcia
Tyler Austin
Javier Baez
Andrew Benintendi
Dellin Betances
Charlie Blackmon
Ryan Braun
Alex Bregman
Kris Bryant
Robinson Cano
Matt Carpenter
Willson Contreras
Carlos Correa
Wade Davis
Jacob deGrom
Danny Duffy
Jeurys Familia
Dexter Fowler
Freddie Freeman
Michael Fulmer
Lucas Giolito
Adrian Gonzalez
Sonny Gray
Didi Gregorius
Ian Happ
Bryce Harper
Ryon Healy
Kelvin Herrera
Odubel Herrera
Jason Heyward
Adam Jones
Aaron Judge
Max Kepler
Kevin Kiermaier
Corey Kluber
Francisco Lindor
Manny Machado
Kenta Maeda
Manny Margot
Starling Marte
J.D. Martinez
Steven Matz
Nomar Mazara
Yoan Moncada
Tyler Naquin
Derek Norris
Henry Owens
Joe Panik
Dustin Pedroia
Brandon Phillips
Stephen Piscotty
Buster Posey
David Price
Albert Pujols
Alex Reyes
Chris Sale
Miguel Sano
Kyle Schwarber
Corey Seager
Luis Severino
George Springer
Trevor Story
Ichiro
Dansby Swanson
Noah Syndergaard
Jameson Tallion
Mashiro Tanaka
Mike Trout
Justin Turner
Trea Turner
Julio Urias
Danny Valencia
Dan Vogelbach
Steven Wright
Ben Zobrist
Postseason Edition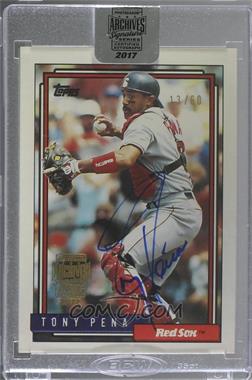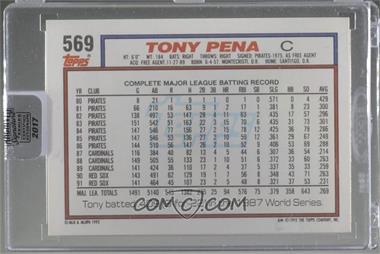 Hank Aaron
Sandy Alomar, Jr.
Steve Avery
Pat Borders
Ron Cey
Roger Clemens
Jeff Conine
Johnny Damon
Eric Davis
Lenny Dykstra
Dennis Eckersley
David Eckstein
Jim Edmonds
Cecil Fielder
Rollie Fingers
Carlton Fisk
Keith Foulke
Tom Glavine
Juan Gonzalez
Roy Halladay
Charlie Hayes
Rickey Henderson
Kent Hrbek
Reggie Jackson
Derek Jeter
Andruw Jones
Chipper Jones
Cleon Jones
David Justice
Ray Knight
Paul Konerko
Sandy Koufax
John Kruk
Tony La Russa
Barry Larkin
Tommy Lasorda
Derek Lowe
Edgar Martinez
Hideki Matsui
Paul Molitor
Paul O'Neill
Jesse Orosco
David Ortiz
Tony Pena
Andy Pettitte
Lou Pinella
Tim Raines
Edgar Renteria
Jose Rijo
Cal Ripken, Jr.
Brooks Robinson
Alex Rodriguez
Chris Sabo
Ryne Sandberg
Manny Sanguillen
Curt Schilling
John Smoltz
Jim Thome
Luis Tiant
Jason Varitek
Frank Viola
Omar Vizquel
Tim Wakefield
Bernie Williams
Matt Williams
Tony Womack
Kevin Youkilis