1997 Stadium Club Members Only
Description
1997 Stadium Club Members Only is a 55-card boxed set distributed to members of Topps' Stadium Club. Topps produced 55-card Members Only sets for baseball, football, and basketball and with their membership, members received one set from the sport of their choice and had the option to purchase the other sets for $10.00 each. The final five cards (51-55) are Finest-style chrome stock cards representing Topps' selection of the top rookies of 1996.
This set is not to be confused with the 1997 Stadium Club Members Only factory set.
This would be the final Members Only set, as Topps decided to discontinue the Stadium Club program.
Distribution
Reviews
Checklist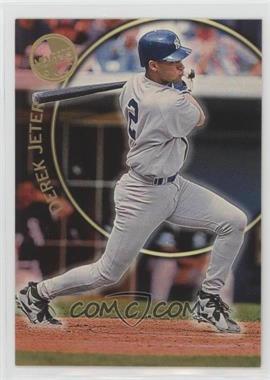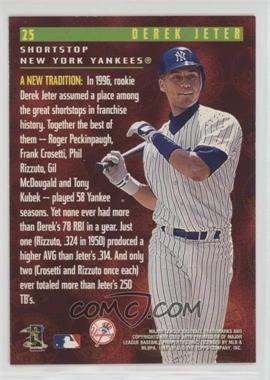 1 Brady Anderson
2 Carlos Baerga
3 Jeff Bagwell
4 Albert Belle
5 Dante Bichette
6 Craig Biggio
7 Wade Boggs
8 Barry Bonds
9 Jay Buhner
10 Ellis Burks
11 Ken Caminiti
12 Jose Canseco
13 Joe Carter
14 Roger Clemens
15 Jeff Conine
16 Andres Galarraga
17 Ron Gant
18 Juan Gonzalez
19 Mark Grace
20 Ken Griffey, Jr.
21 Tony Gwynn
22 Pat Hentgen
23 Todd Hollandsworth
24 Todd Hundley
25 Derek Jeter
26 Randy Johnson
27 Chipper Jones
28 Ryan Klesko
29 Chuck Knoblauch
30 Barry Larkin
31 Kenny Lofton
32 Greg Maddux
33 Mark McGwire
34 Paul Molitor
35 Raul Mondesi
36 Hideo Nomo
37 Rafael Palmeiro
38 Mike Piazza
39 Manny Ramirez
40 Cal Ripken, Jr.
41 Ivan Rodriguez
42 Tim Salmon
43 Gary Sheffield
44 John Smoltz
45 Sammy Sosa
46 Frank Thomas
47 Jim Thome
48 Mo Vaughn
49 Bernie Williams
50 Matt Williams
Finest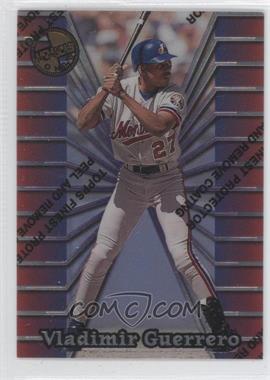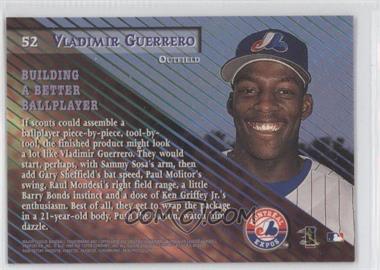 51 Darin Erstad
52 Vladimir Guerrero
53 Andruw Jones
54 Scott Rolen
55 Todd Walker
Stadium Club
---
Parallel Brands:
Members Only Sets:
Other Stadium Club Related Products: