1990 Fleer Baseball All-Stars
Description
1990 Fleer Baseball All-Stars Set is a 44-card boxed set produced for Ben Franklin variety stores. 1990 would be the final year Fleer would produce these retailer-exclusive boxed sets.
Distribution
44-card boxed set with six team logo stickers.
Reviews
Checklist
All-Stars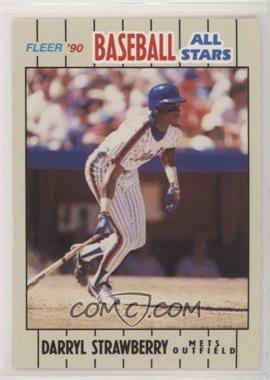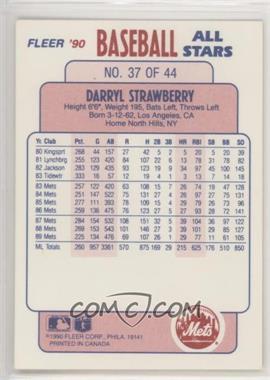 NOTE: This set is not to be confused with the 12-card All-Star insert set in the flagship brand.
1 Wade Boggs
2 Bobby Bonilla
3 Tim Burke
4 Jose Canseco
5 Will Clark
6 Eric Davis
7 Glenn Davis
8 Julio Franco
9 Tony Fernandez
10 Gary Gaetti
11 Scott Garrelts
12 Mark Grace
13 Mike Greenwell
14 Ken Griffey, Jr.
15 Mark Gubicza
16 Pedro Guerrero
17 Von Hayes
18 Orel Hershiser
19 Bruce Hurst
20 Bo Jackson
21 Howard Johnson
22 Doug Jones
23 Barry Larkin
24 Don Mattingly
25 Mark McGwire
26 Kevin McReynolds
27 Kevin Mitchell
28 Dan Plesac
29 Kirby Puckett
30 Cal Ripken, Jr.
31 Bret Saberhagen
32 Ryne Sandberg
33 Steve Sax
34 Ruben Sierra
35 Ozzie Smith
36 John Smoltz
37 Darryl Strawberry
38 Terry Steinbach
39 Dave Stewart
40 Bobby Thigpen
41 Alan Trammell
42 Devon White
43 Mitch Williams
44 Robin Yount